The Top 15 Self-Love Podcasts You Can't-Miss
---
What is self-love? Before we can practice it, we must first understand what it means. The practice of self-love is to have high regard for your happiness and well-being. It grows from our actions to support our spiritual, psychological, and physical growth. 
Self-love can mean something different for every person because we all have different ways of caring for ourselves. Figuring out what self-love means to you is vital to your mental health. For many, self-love is synonymous with self-care, including eating healthy, exercising, disconnecting from our devices, or even taking a long bubble bath. 
Not sure what self-love means to you? These 15 best self-love podcasts are a great place to start! Boost your self-esteem and discover how you can practice self-love with the diverse collection of listens below. 
Key points
Cultivating self-love is key to living a more fulfilled and happy life.

Daily affirmations, mindset hacks, and meditation routines are just a few ways these top 15 self-love podcasts suggest finding reassurance when you feel down.
Some of the best self-love podcasts for body positivity include Every Body with Robyn Lawley and Diet Starts Tomorrow.
In terms of light-hearted self-love podcasts, try listening to Mood with Lauren Elizabeth, Happier with Gretchen Ruben, and Self-Esteem Party.
For a deeper and more emotional self-love podcast, listen to The Light Podcast, Owning It: The Anxiety Podcast, and The 9 Step Negativity Detox.
If you are interested in the bestselling books on self-love, check out the Headway app. 
Start achieving your self-love goals with Headway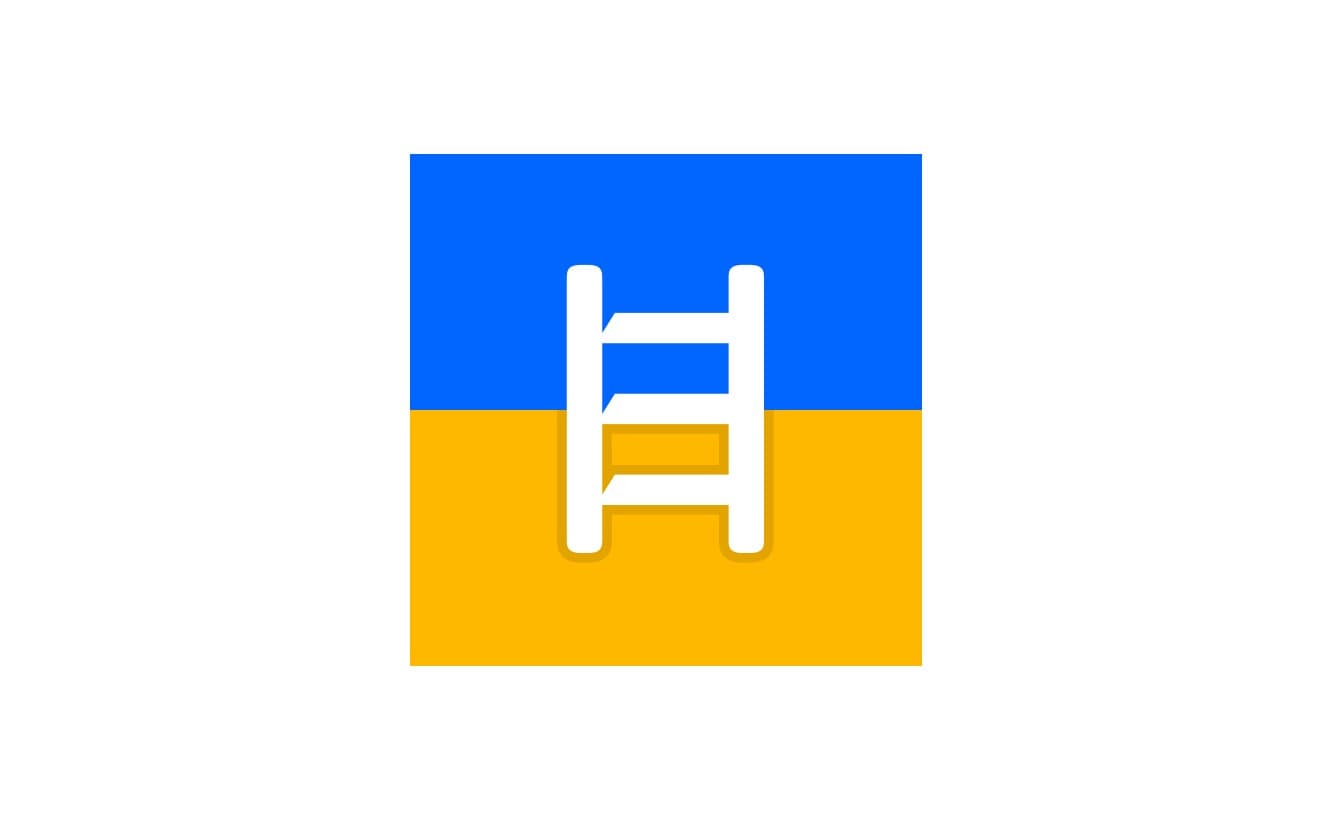 Self-love podcasts can be an invaluable tool when it comes to free education on self-care. However, the Headway app takes us back to a tried-and-true learning instrument that people have used for millennia — books. Self-love books are essential to your journey to finding and appreciating your worth. Self-care literature offers tangible, in-depth insights into how to best shift your mindset toward a gentler and kinder form of self-talk. 
Do you struggle to find the time to read entire books in your busy schedule? That's where the Headway app comes in. Headway is fully stocked with the world's bestselling book summaries that help you digest the key points of self-love books in 15 minutes or less.
The Headway app is the perfect supplementary learning tool for the individual that is always on the go. Headway allows you to listen to your 15-minute book summaries so you can make the most of your morning commute, grocery shop, or mental health walk. The app has daily insights that can give you the self-love motivation you need for the day!
Download the Headway app today to gain unlimited access to life-changing self-love books from the world's best minds. Interested in creating a more nurturing mindset? Check out these 7 Practical Tips to Develop a Positive Mindset for more inspiration. 
The 15 best self-love podcasts
1. Michelle Obama: The Light Podcast
If you are looking for a source of inspiration and have not yet read Michelle Obama's bestselling memoir, The Light We Carry: Overcoming in Uncertain Times, you should. And if you find yourself struggling to allocate time to read, download the Headway app for the complete 15-minute book summary!
The Light Podcast is one of the year's most anticipated new listens. In it, Michelle Obama dives deeper into her memoir. This anticipates self-love podcast explores themes of success, overcoming obstacles, and navigating identity with an esteemed selection of the host's luminaries and friends. The former First Lady is funny, warm, and compassionate as she speaks to star-studded friends like Tyler Perry, Oprah Winfrey, and Conan O'Brien. 
These intimate recordings elicit moments of startling vulnerability from her guests wrestling in a series of brilliant conversations. So if you are looking for the best self-love podcast for inspiration, education, and to leave you with a general sense of lightness, Michelle Obama's The Light Podcast is for you. 
2. Every Body with Robyn Lawley: Surviving & Thriving in a Body-Shaming World
The top-rated self-love podcast Every Body is led by plus-size model Robyn Lawley. Throughout her career, Lawley has advocated for body diversity and positivity. After suffering a seizure that left her hospitalized with facial injuries, she feared there was no place for her in the beauty industry. 
Every Body was started in the hopes of redefining what beauty is and having our society take a critical look at the body standards we enforce. On this podcast about self-love, Lawley speaks to people of all different backgrounds, bodies, ages, and more. Every Body examines the stories of these individuals and how we can practice embracing our uniqueness rather than stifling it. 
This self-love podcast is ideal for anyone looking to improve their relationship with their body. 
3. On Purpose with Jay Shetty 
On Purpose with Jay Shetty is one of the best podcasts on self-love to help you learn to appreciate yourself. Shetty's podcast is loaded with insightful interviews and deep questions that will have you doing a lot of soul-searching. 
This self-love podcast speaks honestly about the areas in our lives that trip us up or get us down and the real-world strategies that will help overcome them. Shetty's content covers combating negative thinking patterns, relationship advice, and clearing out our toxic beliefs about ourselves. 
On Purpose is one of the best overall self-love podcasts to listen to.  
4. Girlboss Radio with Sophia Amoruso
This is the self-love podcast for you if you gravitate toward female-centric stories. Sophia Amoruso interviews trailblazing women who have had to pave their way by harnessing who they are and learning to be their most authentic selves. On the surface of Girlboss Radio, the interviews highlight these women's marks within their community and the world. However, the underlying theme of each episode falls to the power of self-love and how these women have used it as their driving force for success.
This self-love podcast is perfect for the woman looking for inspiration and confidence to go out there and conquer her goals. 
5. The 9 Step Negativity Detox
This top-rated self-love podcast is hosted by life coach and bestselling author of The Happiness Code, Domonique Bertolucci. Her core belief is simple; everyone should be allowed to feel good about who they are. The 9 Steps Negativity Detox covers her widely recognized self-help process of freeing you from external judgments and negative internal pressures. 
Bertolucci takes listeners through her nine simple steps to achieving happiness. If you need to detox your mindset and start embracing the life you lead, The 9 Step Negativity Detox is the self-love podcast for you. 
6. Oprah's Super Soul Conversations
This list of the best self-love podcasts couldn't be complete without a speaker like Oprah. This podcast explores how to deal with our emotional baggage, explore the world at a deeper level, intimately understand ourselves, and enjoy the journey of it all. 
Self-love is the driving force behind Oprah's SuperSoul Conversations interviews. The underlying message consistently rings true no matter what episode you listen to — you must love yourself to accomplish great feats. Oprah's guests come from all different walks of life and share their personal stories, including all the highs and lows of how they got to where they are. 
If you want a self-love podcast with a familiar voice and inspiring stories, Oprah's SuperSoul Conversations is for you.
7. Anything Goes with Emma Chamberlain
This self-love podcast strips down any performative element and connects with viewers as a friend would over coffee.
If you are the type of person that would prefer staying home to listen to a podcast rather than going out to socialize, host Emma Chamberlain is the right girl for you. Anything Goes is recorded from the comfort of Chamberlain's bed. It discusses how to silence the outside noise and get honest about the fear of failure, self-esteem issues, and negative self-talk. Chamberlain offers listeners advice on how to break out of their shells. 
If you are looking for a light and chatty podcast about self-love, this is the listen for you. 
8. Owning It: The Anxiety Podcast
As the title suggests, Owning It is a self-love podcast geared toward helping people who struggle with anxiety. Author and host Caroline Foran shares her personal story of coping with anxiety and how she has learned to manage it. Foran also brings in medical and psychological experts for insightful, in-depth interviews. 
This self-love podcast explores anxiety from different lenses, how it affects our relationships, what it does to our brains, and how it impacts our ability to love ourselves. Listeners will learn tangible techniques and tools to ease their anxiety. 
If you struggle with anxiety, this podcast about self-love and mental health management is perfect for you. 
9. Affirmation Pod
Looking for affirmations to start your day on the right foot? Look no further than the self-love podcast Affirmation Pod. Each week, listeners get soothing affirmations by Josie Ong that will talk you through finding comfort after loss, listening to others, attaining success, acknowledging your needs, building confidence, and more. 
These affirmations only take up to 10-15 minutes each. If you are looking for the best self-love podcast to gradually build a more positive mindset, Affirmation Pod is for you. 
10. Happier With Gretchen Ruben
Happier with Gretchen Ruben has a simple premise: help people lead happier lives. Gretchen Ruben and her co-host and sister, Elizabeth Craft, teach listeners how to cultivate happiness in their lives without depending on outside validation.
Happier discusses tangible strategies to develop positive habits. This includes how to practice kind self-talk and eliminate inner criticism. The dynamic of conversations between sisters adds a special, intimate element to this podcast. These co-hosts provide different perspectives on various well-researched topics concerning self-love and happiness.
If you want a little more joy in your life, to be happier with who you are, and an overall feel-good listen, this is the self-love podcast for you.
11. The Road to Self Love
Hosted by self-love coach Paul Fishman, The Road to Self Love literally and figuratively takes listeners on the road. Fishman and his guests play fun road trip games while discussing their journey toward healing. Some of the recent guests on this self-love podcast include Life Force Academy founder Jai Dev Singh and mindset coach Victoria Brown.
Fishman and his guests discuss how to navigate conflict and embrace their authentic selves in a humorous and light-hearted way. Consider The Road to Self Love if you are looking for the best self-love podcast on a road trip.
12. The Restoring Heart Podcast (The Courageous Worth Podcast)
The Restoring Heart Podcast, better known as The Courageous Worth Podcast in most podcast libraries, shows listeners how to love themselves no matter what they have been through. Host Ashley Baxter guides you through recognizing your self-worth by discussing how she found her own. Baxter shares deeply personal and candid stories that make listeners feel like they are going through this self-love journey with a friend.
This top-rated podcast doesn't just stop at learning to love yourself. Baxter preaches the importance of restoring the hearts of people around you, which speaks volumes to how you can live as your most compassionate, genuine self. Loving ourselves enables us to truly share that love with others. 
While the content of this podcast can be emotional and heavy, The Restoring Heart blends moments of laughter for an inspirational and positive listen. If you are ready to dive deep into your self-love journey, this is the best self-care podcast for you.
13. Self-Esteem Party
The journey to self-acceptance and love doesn't always have to be serious. This is something that podcast host Alana Johnston champions in the Self-Esteem Party. Every week, Johnston interviews a friend in show business and explores issues related to motherhood, social media, career, and self-esteem hilariously and honestly. 
Self-Esteem Party could be a great listen if you are looking for a self-love podcast that successfully balances meaningful self-exploration and levity.
14. Mood with Lauren Elizabeth
Are you in the mood for some good girl talk? If you're feeling it, Lauren Elizabeth is saying it. Host Lauren Elizabeth candidly discusses her best and worst moods of the week in an honest and funny fashion. Lauren Elizabeth gives listeners authentic and comforting advice by discussing her trials and tribulations. This self-love podcast will make you feel less isolated with the ups and downs of your mood and life. 
If you are looking for a self-love podcast to make you feel less alone, Mood is the perfect pick. 
15. Diet Starts Tomorrow
Host and co-founder of Betches Media, Aleen Deksler, chats about fitness, mental health, and body image on Diet Starts Tomorrow. This self-love podcast debunks what wellness means on social media and focuses on the emotional and psychological impacts on our health and well-being. 
Deksler interviews guest experts in each episode that cover a wide range of topics, from handling body shaming to the benefits of color therapy. 
If you are looking for the best self-love podcast about living a healthy lifestyle and practicing self-love, Diet Starts Tomorrow could be for you. 
Why should I practice self-love? 
Cultivating self-love is vital to leading a happier and more fulfilled life. Whether you are dealing with self-doubt, insecurity, anxiety, or wavering self-esteem, these 15 best self-love podcasts will surely offer helpful and inspirational stories and tips.
If you want to create a more positive mindset but don't want to listen to podcasts, try the Headway app. With over 1000 bestselling non-fiction books to choose from, you can read the thoughts of leading self-love experts in just 15 minutes. The app is also gamified to create a more engaging user experience instead of just listening to conversations. 
Download the Headway app today to kickstart your journey of self-love.
Frequently asked questions
What is the best podcast for accepting yourself?
Top podcasts discussing self-acceptance include The 9 Step Negativity Detox, Anything Goes, and Every Body with Robyn Lawley.
What is a self-love podcast about?
Self-love podcasts come in many forms and discuss different topics depending on the host. For example, Affirmation Pod gives listeners short daily affirmations, whereas Michelle Obama's The Light Podcast covers in-depth conversations about career, identity, and success.
Is self-love worth it?
When you love yourself, you become better at loving someone else. People with high self-esteem tend to have more fulfilling, stable relationships than those without because they know that their worth and happiness come from within themselves.