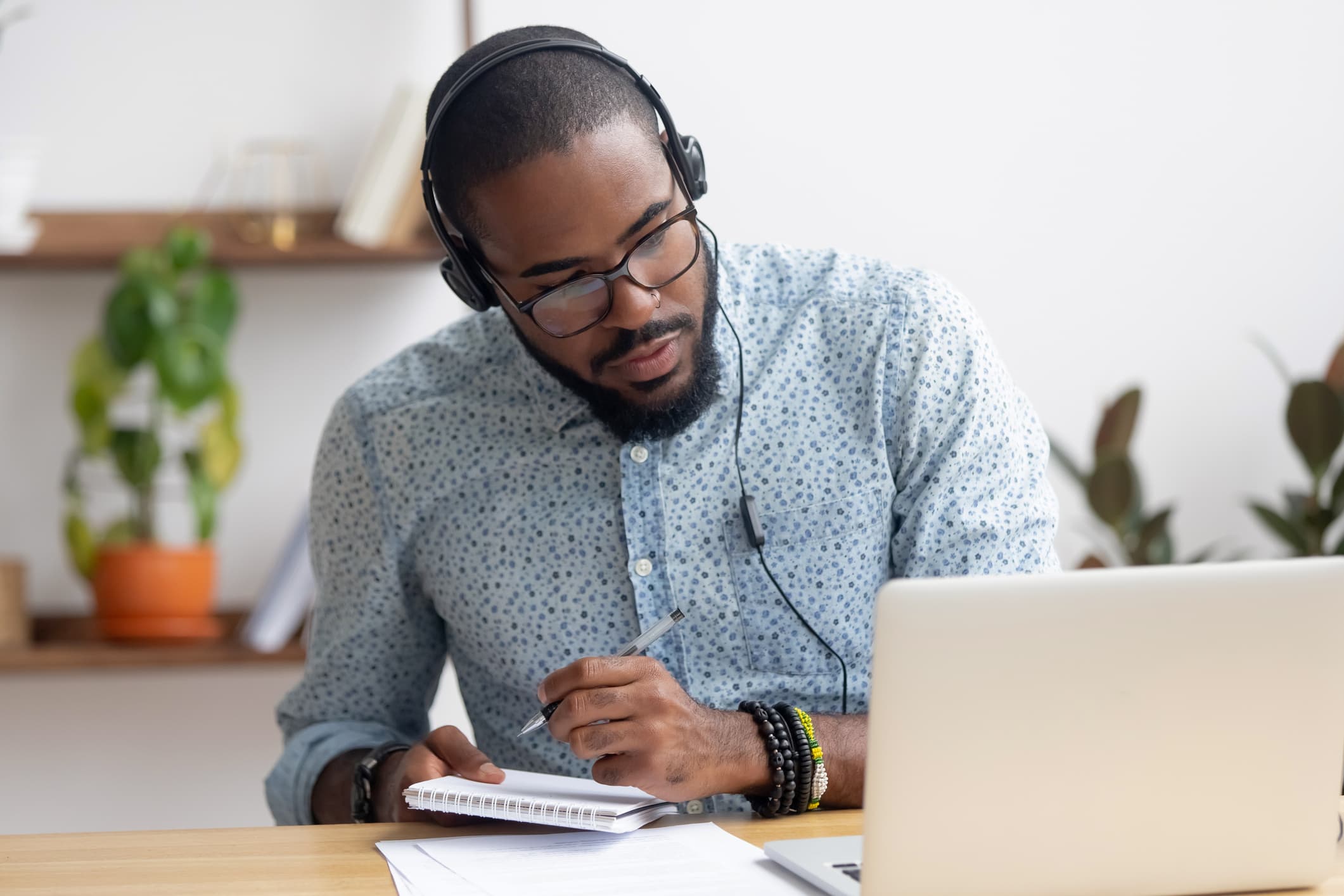 19 Best Business Podcasts Every Serious Business Owner Should Listen To
Where to find podcasts about starting a business? What are the best podcasts for business owners? Click here for the best podcasts for small business owners.
---
The world isn't short on businesses, but we always need more. Whether giant corporations or independent enterprises, the business sector is essential to a thriving global economy. Small businesses, in particular, play a key role in driving financial growth. With over 400 million small businesses globally and counting, everyone wants a slice of that cake nowadays.
Unlike other educational resources, such as books, articles, videos, and courses, podcasts have a unique advantage. But with over three million available, finding the best business podcasts to start and grow your small enterprise is certainly no easier than building the business itself. Fortunately, we've done the hard work for you. 
To be your own boss, turn your passion into profit, or improve the lives of others, whatever your motivations for becoming an entrepreneur, we've compiled a list of the best podcasts for starting a business that every entrepreneur can benefit from. 
Keep reading for a rundown of top entrepreneurship podcasts worth listening to and take your business to the next level. 
Honorable mention: Headway
We understand you're a busy person. Between juggling your day job, fulfilling responsibilities at home, and building your business, you simply don't have the time or energy to devote to educating yourself on entrepreneurship. Not to worry, because Headway has your back.
With Headway, you can boost your business skills and knowledge easily and concisely. The app offers 15-minute text and audio summaries of bestselling non-fiction titles, including the best books about business. 
When it comes to running a successful business, there are certain books every entrepreneur needs to read. These books can give you a unique insight into the mindsets of some of the best business people in the industry:
Start with Why: How Great Leaders Inspire Everyone to Take Action by Simon Sinek

The Hard Thing About Hard Things: Building a Business When There Are No Easy Answers by Ben Horowitz

Never Split the Difference: Negotiating As If Your Life Depended On It by Chris Voss and Tahl Raz
If you're an aspiring entrepreneur looking for podcasts on starting a business, you should check out the Headway app. Download Headway on your iOS or Android device today for a seven-day free trial. 
19 best podcasts for starting a business
1. The GaryVee Audio Experience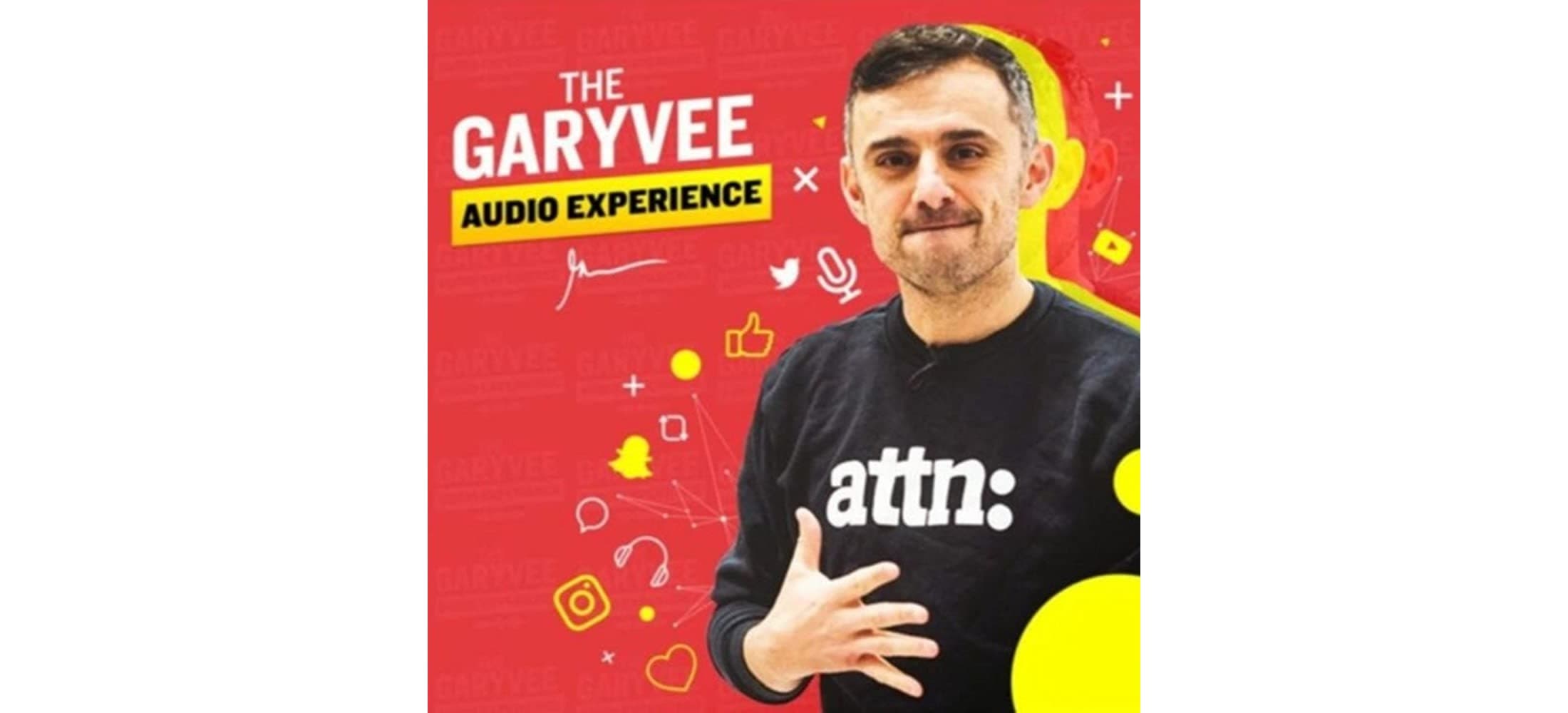 Gary Vaynerchuk is a man who wears many hats — entrepreneur, CEO, investor, content creator, and public speaker. With covetable skills across the board, Gary imparts his wisdom to listeners about all things marketing and business. 
Having transformed his small family business into a $60 million empire, listeners have a wealth of knowledge to gain from his selection of speeches, interviews, and Q&As. While there's no denying Gary is a passionate and authentic host, listener discretion is advised due to his raw, hard-hitting delivery. 
2. The Tim Ferriss Show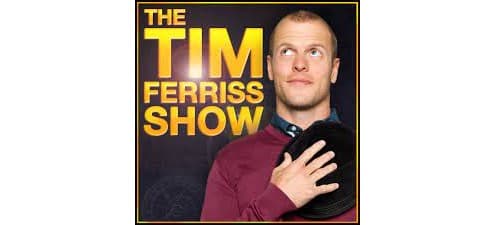 While it's not the most business-centric podcast featured in this list, The Tim Ferriss Show certainly is one of the most all-around interesting and insightful and regularly ranks as one of the top business podcasts. 
Entrepreneur and bestselling author Tim Ferriss offers listeners the opportunity to receive practical advice and invaluable perspective. His weekly podcast features interviews with top-tier guests from diverse walks of life, from scientists and athletes to psychologists and TV personalities. The nuggets you pick up from this show will benefit you in business and help you succeed in all aspects of life. 
3. Entrepreneurs on Fire
The entrepreneurial journey can often be lonely and full of highs and lows. Host John Dumas created this daily podcast to impart words of wisdom and motivation to goal-driven entrepreneurs, helping them remain steady on their path to business success.
Topics range from finance and marketing to branding, globalization, and more. With over 3,000 interviews from top leaders and innovators, including Tim Ferriss, Gary Vee, Tony Robbins, and Seth Godin, you'll never be short of expert advice or feel alone in your entrepreneurial journey again. 
4. Masters of Scale 
LinkedIn co-founder Reid Hoffman has sat down for in-depth conversations with some of the most iconic names in business, including Richard Branson, Phil Knight, and Bill and Melinda Gates, to coax valuable insights, strategies, and tips on business success. 
This podcast is aimed at established entrepreneurs rather than brand newbies. Each episode includes guests discussing a wide range of topics, including how to scale a business, leadership, strategy, managing setbacks and failures, and tackling crises and change. 
5. HBR IdeaCast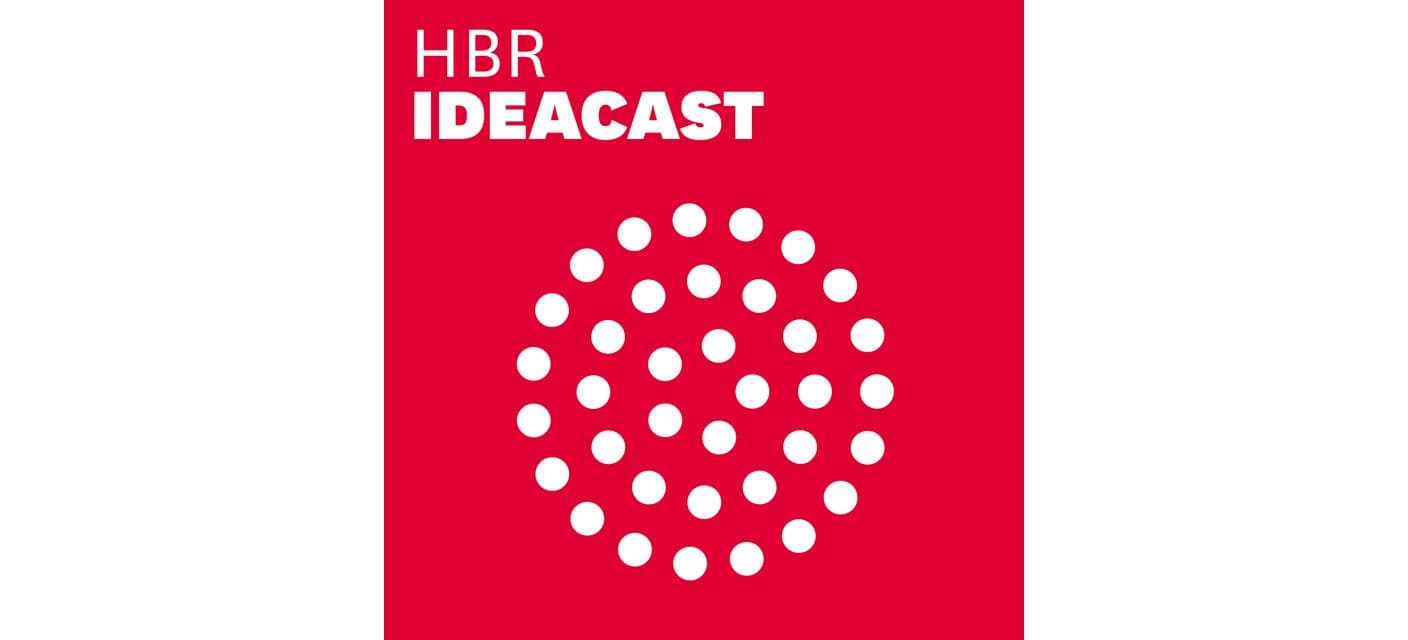 Brought to you by the prestigious Harvard Business Review, this weekly podcast sees hosts Alison Beard and Curt Nickish sit with esteemed thought leaders from the world of business and management to pick apart complex topics in an easy-to-digest format.
Are you an entrepreneur often hit with pitfalls and growing pains? In that case, IdeaCast is a must-listen for practical advice on everything from how to network and grow your team to effective business management and leadership development. Advice is framed around case studies to help you better recall concepts and learn how to apply them in your business. 
6. Mixergy
Focused on sharing unique startup stories from lesser-known businesses, Mixergy offers fresh content you likely haven't heard. Host Andrew Warner interviews startup founders and industry-leading experts to get the inside scoop on how their companies were born and achieved success.
This eye-opening podcast teaches listeners how to solve problems related to their own business, valuable information on different ways to run it, and even advice on developing your business plan. So if you're a brand new business owner who needs all the help they can get, Mixergy is one of the best business podcasts out there. 
7. StartUp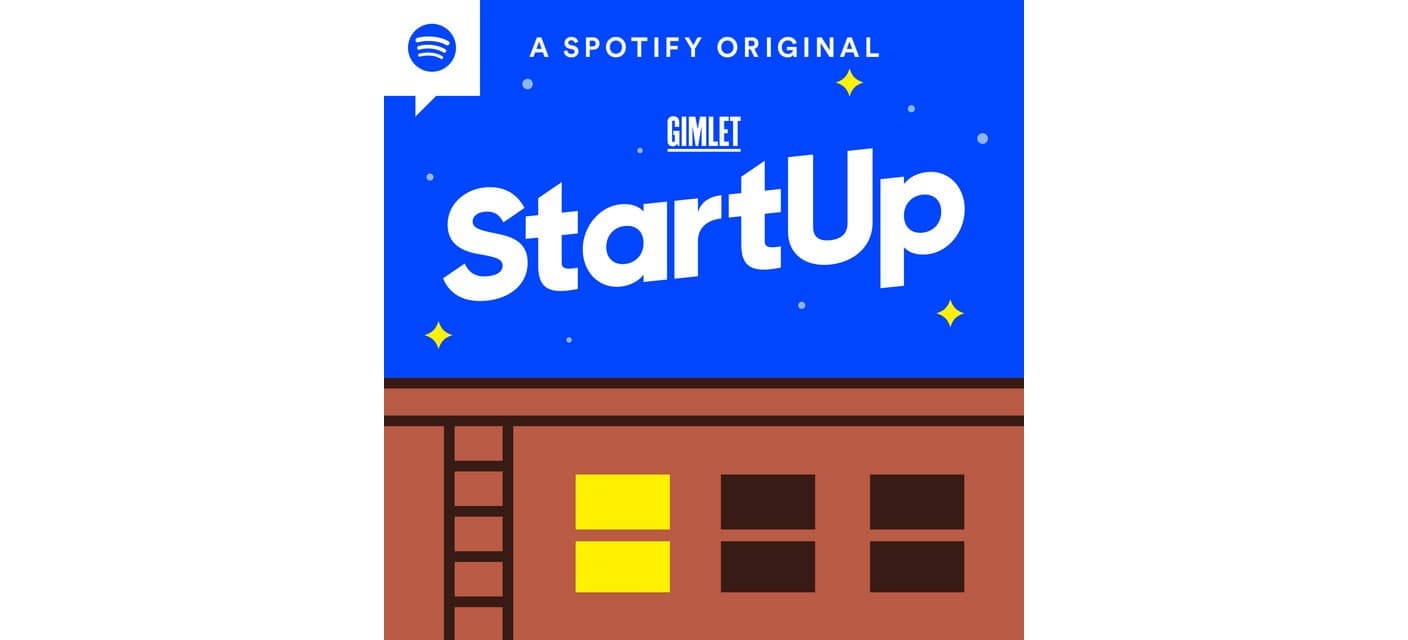 If you're a new entrepreneur and the unrelenting setbacks and challenges make you lose sight of why you started, you must listen to StartUp. Gimlet Media created this documentary-style podcast in real-time as the founders started their company to chronicle their experiences, from failed pitches with investors to difficult conversations with loved ones and botched negotiations. 
The hosts aren't afraid to admit their mistakes, and their incredibly raw and honest accounts offer valuable insight that every entrepreneur can learn from. Each season follows the behind-the-scenes story of a different startup company, serving as a comforting reminder that you aren't alone in the cutthroat world of business. 
8. Duct Tape Marketing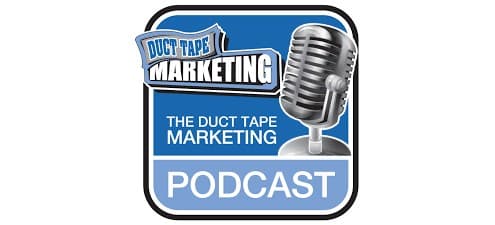 Duct Tape Marketing offers smart marketing solutions for small businesses on a limited budget without breaking the bank. Host John Jantsch has been teaching entrepreneurs the ins and outs of digital marketing for over a decade with this weekly podcast.
With an extensive archive of interviews with experts from various fields, listeners can gain insight into effective ways to get the word out to potential customers, differentiate themselves from the competition, and learn the latest trends in marketing to stay on top of their game. 
9. My First Million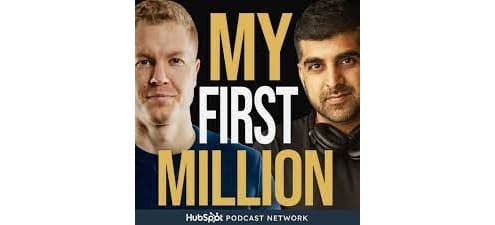 Are you a budding entrepreneur stuck on your next great business idea? Then listen no further than My First Million. This insightful podcast is a brainstorming session of innovative business ideas based on emerging market trends and opportunities. 
It is ranked as one of the top entrepreneur podcasts in the world, each episode taking a deep dive into learning about new business concepts, money-generating strategies, and breakdowns of different companies, spoon-feeding you the most valuable business insights that you'd normally have to pay big bucks for. 
10. The Diary of a CEO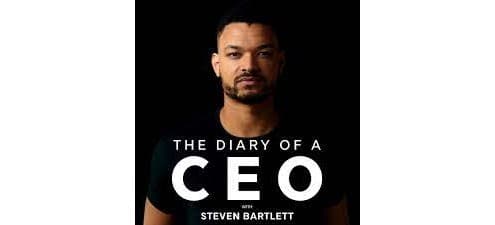 The peaks, pits, setbacks, and comebacks — no topic is off the table as host Steven Bartlett cuts to the chase to bring you the real story of entrepreneurship. There's something to learn for new and established business owners alike as Steven sits down with notable figures from the world of business, politics, entertainment, science, and more to offer an insight into the true challenges of success. 
Steven, a university dropout from an impoverished background, managed to build a multi-million dollar digital marketing agency while the odds were stacked against him. He certainly is a testament to the power of hard work and determination in creating the life of your dreams. 
11. The $100 MBA
Former school teacher turned entrepreneur Omar Zenhom applies his natural knack for teaching to educate listeners on everything from basic business principles to social media advertising to content marketing strategies in just 20 minutes.
Don't let the short episode length fool you — each show is packed with practical tips and actionable advice that will help revolutionize your approach to business. If you're a newbie on your entrepreneurial journey, The $100 MBA is needed to get your business off the ground. 
12. We Study Billionaires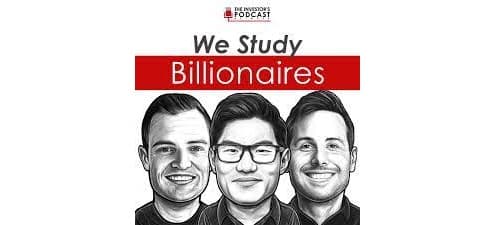 Hosts Stig Broderson and Trey Lockerbie sit down with some of the world's most famous financial billionaires, including Warren Buffett, Ray Dalio, and Howard Marks, to offer a unique insight into how their minds work when it comes to business.  
You, too, can leverage the secrets to their success by studying their investment strategies and applying them in your investment journey. We Study Billionaires allows listeners to delve deep into the winning mindsets of business giants and learn how to find success in markets and life.
13. Goal Digger
Dedicated specifically to female entrepreneurs chasing professional success, host Jenna Kutcher goes further than your average business podcast's typical interview-led content to discuss issues affecting women in business, such as achieving work-life balance as a CEO and mom. 
The Goal Digger podcast feels more like a live workshop as Jenna provides tangible solutions to common problems many businesswomen face. Build your brand by developing expertise in areas like SEO and social media marketing and learning useful productivity tips and business hacks. 
14. Business Systems Explored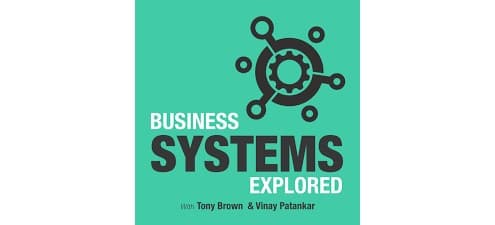 The mission is simple with the Business Systems Explored podcast: to provide listeners with practical and actionable advice from industry-leading CEOs, entrepreneurs, and marketers. There's an archive of 29 hour-long episodes covering diverse topics, including hiring employees, increasing productivity, and gaining traction in your business. 
Each show is focused on issues that will likely affect your business's daily operations, offering useful tips on overcoming common challenges and addressing bottlenecks in your workflow. 
15. The Introvert Entrepreneur
Having wrapped up the show in 2018, The Introvert Entrepreneur earned the title of one of the top business podcasts for entrepreneurs during its eight-and-a-half-year stint. Although no longer airing, the podcast offers a treasure trove of timeless lessons, tips, and advice on succeeding in life and business. 
Host Beth Buelow covers life and business from an introverted perspective through interviews and discussions, providing useful resources and inspiration on everything from entrepreneurship and leadership to relationships and personal growth. 
16. This Week in Startups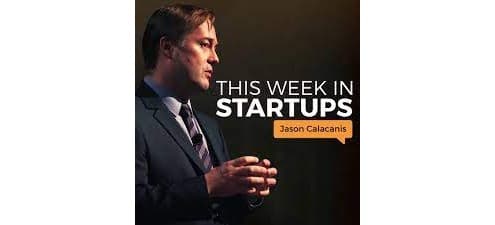 Devoted to the world of web companies, tech startups, markets, and media, This Week In Startups sees host Jason Calacanis bring listeners the hottest news in business and technology and interviews with the world's greatest founders, investors, and innovators. 
This podcast is for you if you appreciate a good dose of humor with practical advice, inspirational success stories, and actionable tips on keeping your startup afloat. 
17. Youpreneur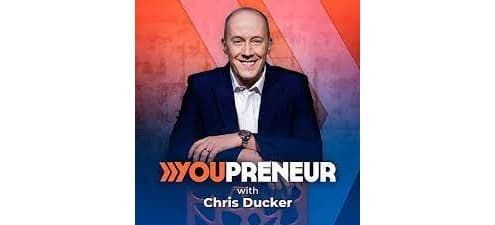 Host Chris Ducker shows listeners what it takes to create a profitable personal brand in the 21st century, perfect for entrepreneurs wanting to monetize their expertise and personality. 
From writing emails that are sure to seal the deal to launching your own products online, Chris has a goldmine of nuggets on how to market yourself as the go-to authority in your niche.
The bestselling author, business coach, and serial entrepreneur keeps it short and sweet in the Youpreneur podcast, with his weekly episodes lasting under twenty minutes — giving you all the more time to apply his sound advice in your business. 
18. How to Start a Startup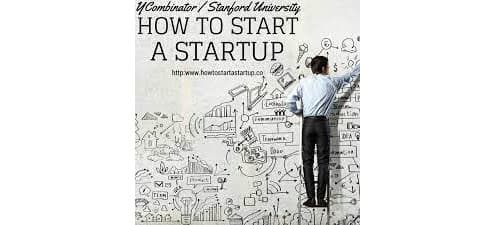 This eight-episode podcast gives listeners an inside scoop on the stories of successful entrepreneurs, one interview at a time. There's no sugarcoating in this gritty series, as each guest takes you on their entrepreneurial journey, highlighting their highs and the many struggles and obstacles they faced.
By gaining insight into the ins and outs of what it takes to be a great founder, attract investors, and build a solid team and company culture, the How To Start A Startup podcast is an essential listen for entrepreneurs who want to know how to maintain a successful business long after they've launched it. 
19. Mistakes that Made Me
While most business podcasts focus on the success stories of entrepreneurs who have already paved the way for others to learn from, this podcast goes down a different route. Mistakes That Made Me zeros in on successful business owners' biggest blunders and how they affected their growth trajectory.
Host Eman Ismail sits down with extraordinary game-changers in business for a real, raw, and honest conversation about their most prominent failures, what they learned from them, and most importantly, why mistakes are a necessary component of success so you know what not to do on your road to success. 
The takeaway
We've covered some of the most popular business podcasts, covering a wide range of topics, from entrepreneurship and management to finance and marketing. These podcasts offer a variety of benefits for both aspiring and experienced entrepreneurs. 
Whether it's for continuous learning, diverse perspectives, actionable advice, or community and support, you'll find the perfect business podcast, whatever your motivations for listening may be. 
If you're searching for a bite-sized approach to self-improvement and growth, then Headway is the app you need to download. Headway breaks down the best non-fiction books into smaller, manageable sections that can be read or heard in just a few minutes a day. This can help users overcome the daunting task of starting and finishing a book and make reading more accessible to those with busy schedules.
Download the Headway app today to get started. 
FAQs
How do I find the right podcast for me?
Finding the right podcast for you can be a fun and rewarding process, but it may take some trial and error, so don't be afraid to experiment and try different shows until you find the ones that resonate with you.
When should you listen to podcasts?
The best time to listen to podcasts depends on your schedule and preferences. Experiment with different times and situations to find the best ones for you.
Do podcasts help your brain?
While not all podcasts are created equal, and some may not provide the same level of mental stimulation or cognitive benefits as others, there are many high-quality podcasts available that can benefit the brain in various ways.