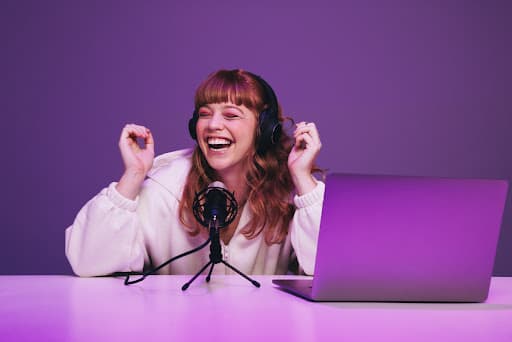 12 Best Podcasts That Make You Think About Life
Looking for good podcasts to listen to that will change your life? Read this article detailing the best podcasts about life.
---
Are you going through a major life change? Fortunately, you're not alone. There are several podcasts available to help steer you in the right direction.
Podcasts can be the tool that connects you with valuable wisdom on how to lead a meaningful lifestyle. In fact, many podcasts can help prepare you for various parts of life, including parenthood, relationships, career scaling, and other major life changes.
In this article, you can learn about the best podcasts about real-life stories that will help you gain wisdom on health, relationships, and overall wellness.
Key points:
Listening to the best podcasts about life can help you learn healthy coping strategies and make better decisions. In turn, you can experience a healthier and more well-rounded lifestyle.

Many podcasts about life explore issues surrounding relationships, mental health, and wellness. Some of the best podcasts about changing your life include Beyond the To-Do List, The Beauty and the Geek, and The Love, Happiness, and Success Podcast.

Headway is a great learning tool for busy people who want to maintain productivity and self-development on the go. Listen to Headway's vast collection of book summaries to learn from life experts sharing their insights, experiences, and strategies.
Honorable mention: Headway
If you enjoy listening to podcasts that teach you about life, you will be delighted to hear that audiobook summaries can bring you many of the same benefits. Headway is a bite-sized learning app that provides you with summaries of the world's bestselling non-fiction books in various genres.
At Headway, we prioritize self-growth by offering fun challenges, achievements, and progress trackers designed to help you reach your learning goals. Our expert team crafts 15-minute book summaries to give you the most relevant information of any book. If your favorite podcast has an accompanying book, consider preparing yourself by listening to one of Headway's summaries beforehand!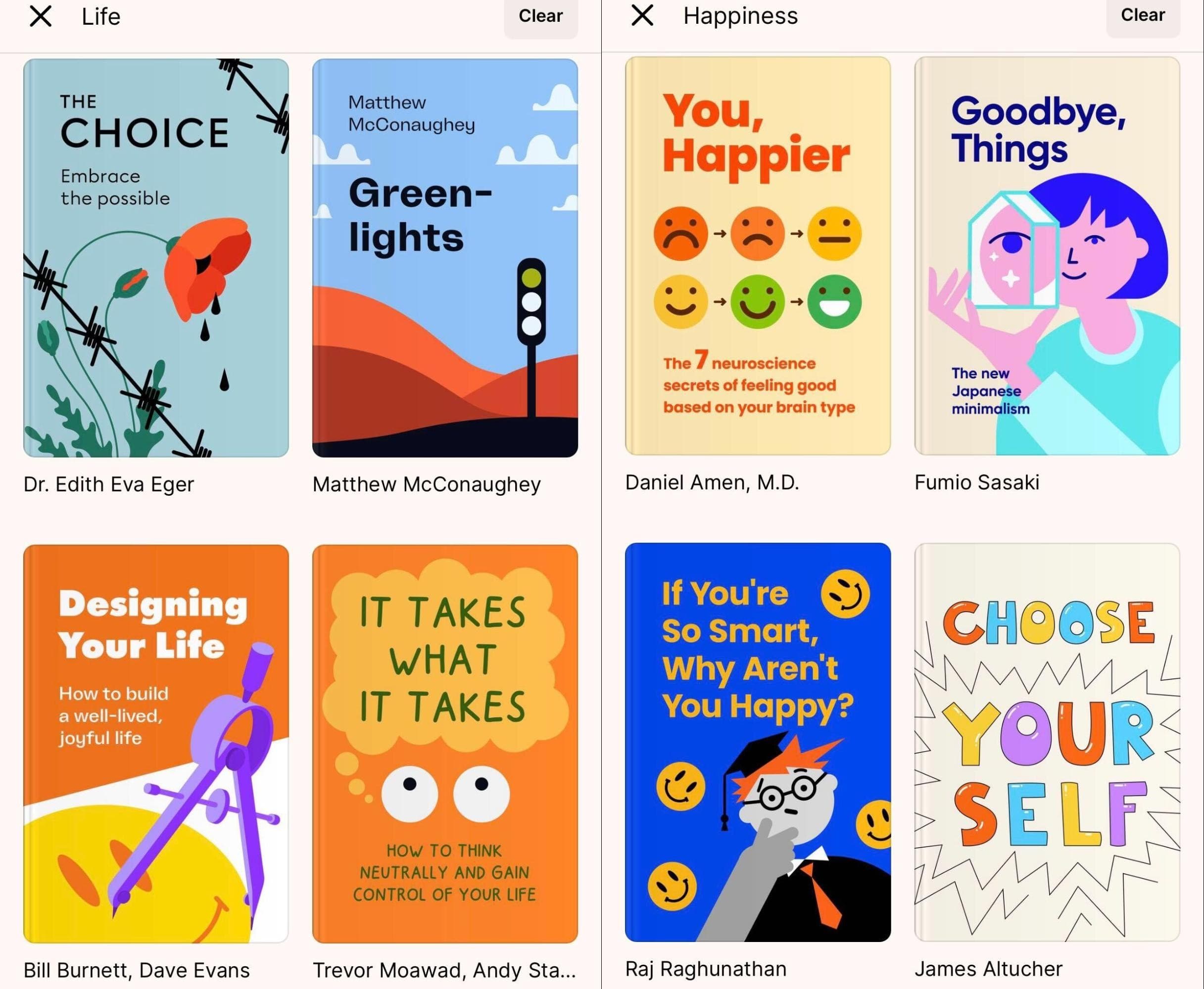 Grab a free daily read chosen by our expert team to get started. Download Headway on the App Store or Google Play today for a free seven-day trial that gives you access to the best books on life and self-development.
Podcasts about happiness and mental health
1. Happier with Gretchen Rubin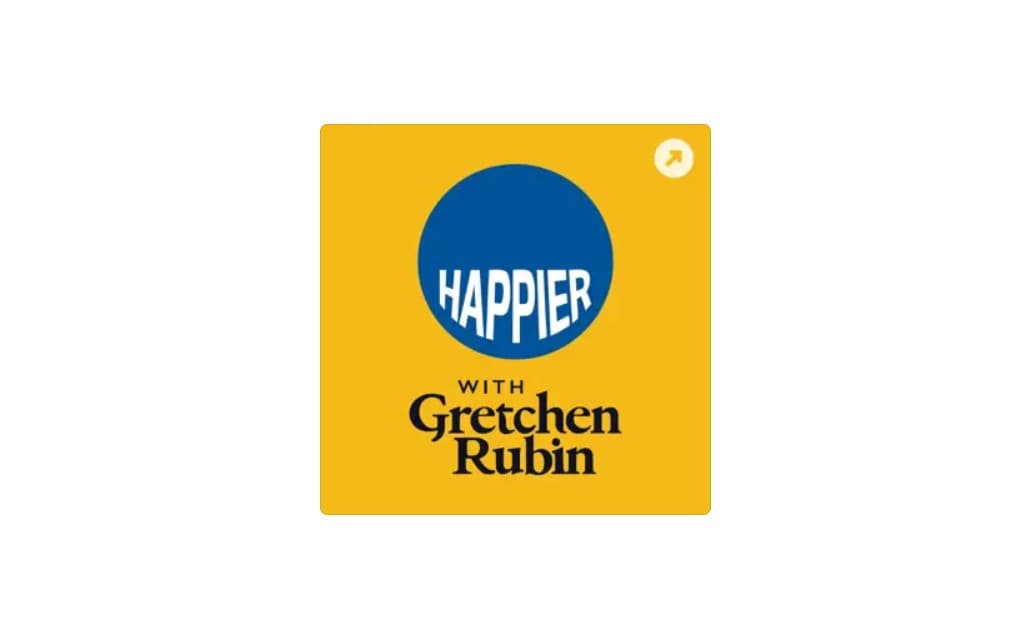 Gretchen Rubin is the author of several bestselling books like The Happiness Project and The Four Tendencies. Now, Rubin hosts a podcast that brings raw and practical advice to people in needing a serious lifestyle change. The co-host to this podcast is Rubin's younger sister, Elizabeth Craft, who also happens to be a Hollywood showrunner and TV producer. Together, they tackle the concept of happiness and maintaining a positive attitude.
Happier is a podcast all about its namesake — how to be happier, more content, and satisfied with your current self. Rubin and Craft touch on all sorts of issues, like building better habits in the face of burnout and laziness. In the process, they often examine various books, songs, and films that offer interesting insights into what it means to be happy. If you are a literary critic or artistic individual looking to improve your mental well-being, this may be the perfect podcast for you.
2. Good Life Project with Jonathon Fields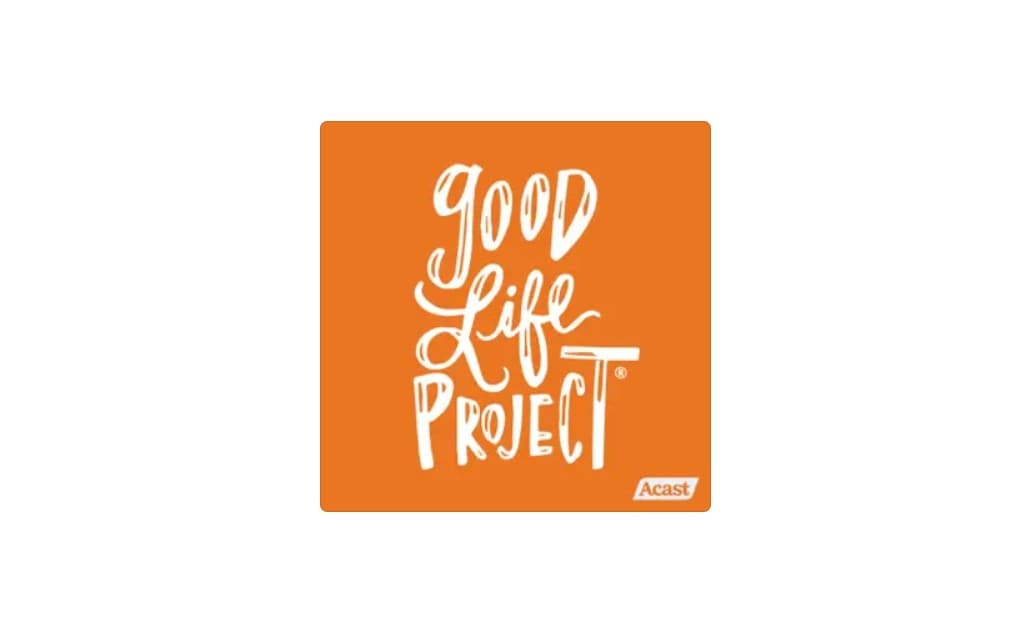 Jonathan Fields is a dad, husband, executive producer, and author of the bestselling book, How to Live a Good Life. As such, the Good Life Project is a podcast that continues to promote Fields' award-winning philosophy on the fundamentals of living well. Every week, Fields shares valuable tips and bits of inspiration on how to fill your life with more happiness, friendships, and driven purpose.
To live a joyous life, Fields claims that you should first understand what it means to live well to live a joyous life. This is the question that fuels the Good Life Project podcast, as Fields invites experts in various fields to discuss meaningful topics and hard truths. Alongside some of the leading voices in the wellness industry, including Mel Robbins, Brene Brown, and Elizabeth Gilbert, you can learn how to pave your path and find joy in the journey toward self-development.
3. The One You Feed with Eric Zimmer and Charles Forbes
Contrary to the title, The One You Feed isn't about the food you consume — it's about the programming you feed your brain. Host Eric Zimmer wasn't always an expert on mental well-being, and that's partly what makes this podcast so fascinating and relatable. Zimmer often details his experiences with homelessness and substance abuse, bringing forth perspective as he shares how he enriched his life to greatness. Named one of the most motivational podcasts by The Oprah Magazine, this podcast offers revolutionary perspectives on deep concepts like spirituality, well-being, and self-development. 
Eric Zimmer and Charles Forbes invite scientists, authors, teachers, spiritual gurus, and influential leaders to share their practical wisdom in daily life. Many of these guests start deep and thought-provoking conversations to try and enhance your way of life. You can gain insights from individuals like Deepak Chopra and Steven C. Hayes, who takes on serious issues like overcoming past trauma, finding peace amid emotional instability, and how to practice radical self-love.
Podcasts about productivity and motivation
4. Beyond the To-Do List with Erik Fisher
Erik Fisher believes that being productive goes beyond creating a to-do list, but there's a complex art behind optimizing yourself to achieve long-lasting efficiency. Beyond the To-Do List is a podcast that explores how to combat stress and procrastination to build a healthy productivity cycle. In detail, Fisher talks about ways that you can dominate in the workplace, reach higher lengths in various aspects of your life, and become a more well-rounded individual.
Every episode brings insights from many guests, who all have different experiences and bouts of wisdom to add to Fisher's philosophy. From Linda Bonnar addressing how to deal with your inner critic to Jeremie Kubicek with strategies to help you become a thoughtful leader, you'll learn powerful tools to keep yourself motivated for great things. This podcast has been running for over a decade and still goes strong in providing timeless, innovative ideas that every generation can use.
5. The 5 AM Miracle: Healthy Productivity for High Achievers with Jeff Sanders
Most people often consider waking up at 5 AM the pinnacle of success. For people like Jeff Sanders, it's only the beginning of an extraordinary lifestyle change. In The 5 AM Miracle, listeners can learn what it takes to dominate your day before breakfast. This includes breaking bad habits to implementing strategies that build focus and ingenuity.
From creating a bestselling self-help book of the same name to a revolutionary podcast, Sanders teaches his best strategies to help you maintain high levels of efficiency every single day. Although he sometimes brings guests onto the show, most of the time, you'll hear directly from Sanders about what he believes is necessary to lead a productive life. However, Sanders does take wisdom from many other thought leaders and experts to back up his ideas, which means you'll often learn about various other philosophies.
6. The Productive Woman with Laura McClellan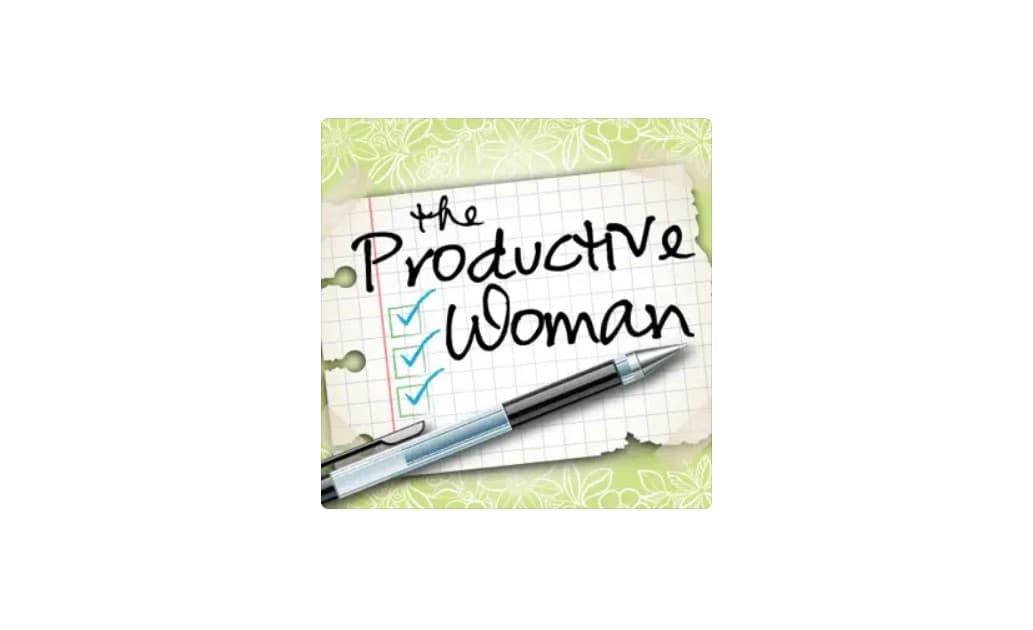 The Productive Woman is created for busy women who want to increase their productivity while juggling the many challenges of life that are unique to and common with women. Most of McClellan's advice centers on how women can build healthy routines while navigating motherhood, workplace drama, and other female-centric problems. However, McClellan also navigates issues applicable to everyone, like anxiety, creating boundaries, and procrastination. 
Whether you are already a busy woman or simply need help making your schedule more jam-packed, this podcast will give you the tools to do so. McClellan normally doesn't bring any guests onto the podcast, but she does incorporate many studies, strategies, and philosophies from other influential authors, scientists, and thought leaders. This podcast is accompanied by a Facebook group called by the same name, where community members share insights into McClellan's philosophy and motivational words to keep one another accountable.
Podcasts about dating and relationships
7. Where Should We Begin? with Esther Perel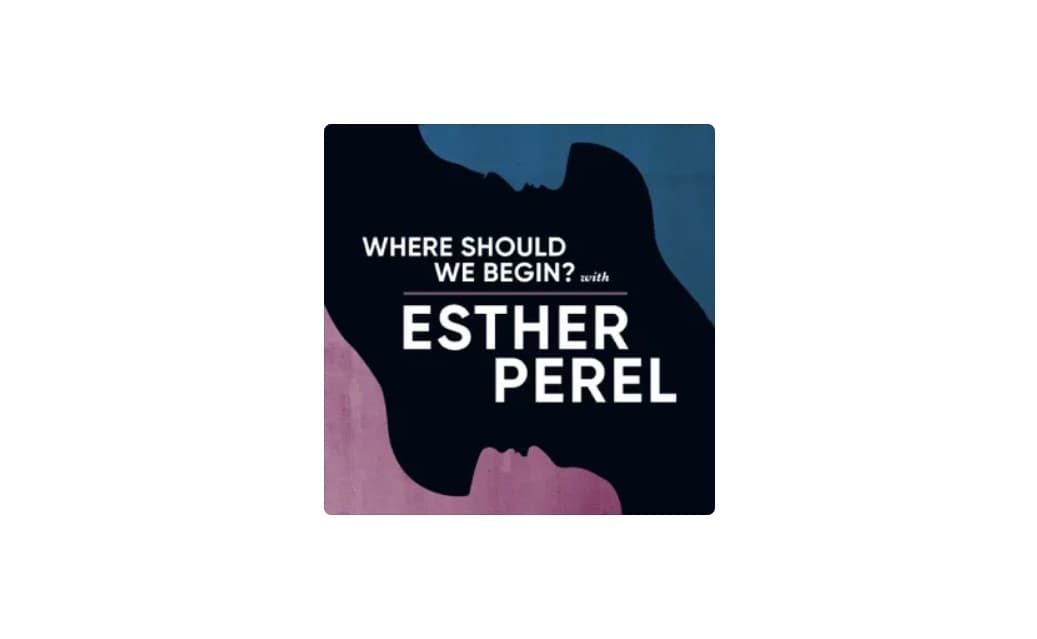 Esther Perel is a therapist who explores common dating and relationship issues, from searching for love in middle age to dealing with childhood trauma presenting itself in a relationship. One of the best podcasts about life and love, Where Should We Begin? is a relationship podcast that delves deep into people's real-life stories of hardship, sacrifice, and recovery. You certainly won't find anyone more willing to listen to the darkest and most complicated parts of your relationship while offering healthy, sound advice.
Perel brings real couples onto the podcast to examine their lives and relationships' raw, personal, and intimate details. Later, many of these couples return to share their updated stories and how they used Perel's advice to navigate their situations. Listening to this podcast, you may be able to relate to many of the issues that the couples present and apply effective strategies and solutions to your own relationships.
8. The Endless Honeymoon Podcast with Moshe Kasher and Natasha Leggero
Hosted by a married couple who are also comedians, The Endless Honeymoon Podcast gives you a realistic insight into what it's like to be married for several years. Moshe Kasher and Natasha Leggero are honest and humorous in their experiences of being in a long-term relationship. Together, they examine the best and worst parts of their marriage while advising others who need solutions to their relationship woes.
From creating a hit Netflix special to now hosting a popular podcast, hosts Leggero and Kasher are masters of using comedy to explore serious issues like insecurity, bedroom shenanigans, and navigating long-distance relationships. Sometimes, the podcast even features celebrity guests with advice on dating and marriage. Stay tuned for relationship insights from celebrities like Dax Shepherd, Sarah Cooper, and Jimmy Carr.
9. The Love, Happiness, and Success Podcast with Dr. Lisa Marie Bobby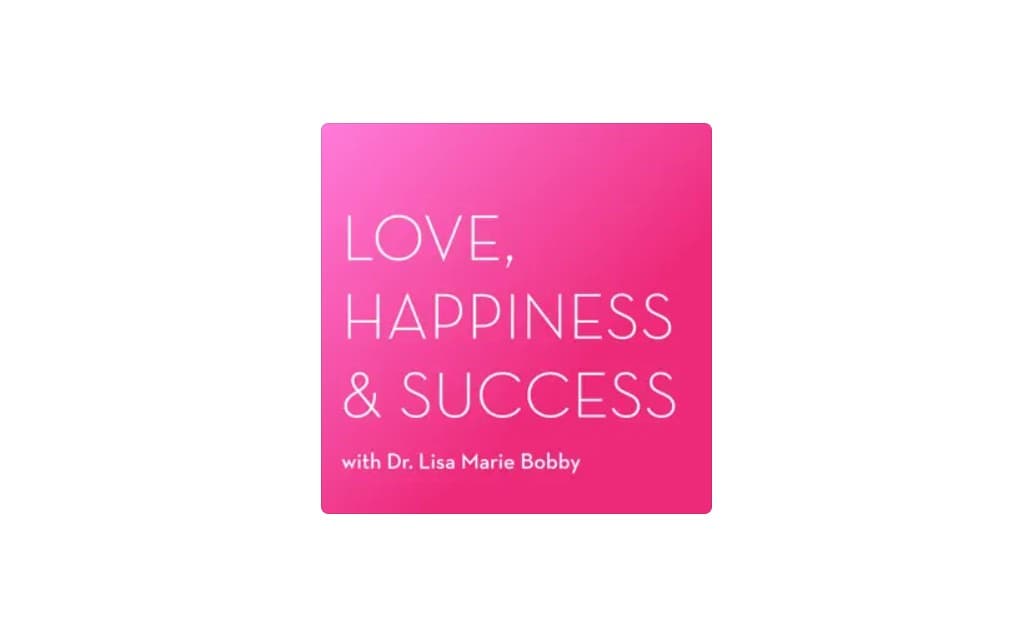 The Love, Happiness, and Success Podcast is your go-to place for relationships and navigating the complexities that come with them. Dr. Lisa Marie Bobby is a licensed psychologist, marriage and family therapist, and certified life coach who teaches you how to deal with conflict and cultivate a healthy relationship with your spouse. Bobby explores many of the strategies and solutions presented in couples' therapy to feel empowered within your spousal connection.
This podcast teaches about common relationship struggles like communicating with your partner, dealing with trust issues, and codependency. Bobby also delves deeper into the psychological side of relationships by examining the nature of dysfunctional companionships through the lens of attachment and other mental health struggles. With Bobby by your side, you can build self-confidence and find yourself more emotionally in tune with your partner's needs.
Podcasts about physical health and wellness
10. The Nutrition Diva's Quick and Dirty Tips For Eating Well and Feeling Fabulous with Monica Reinagel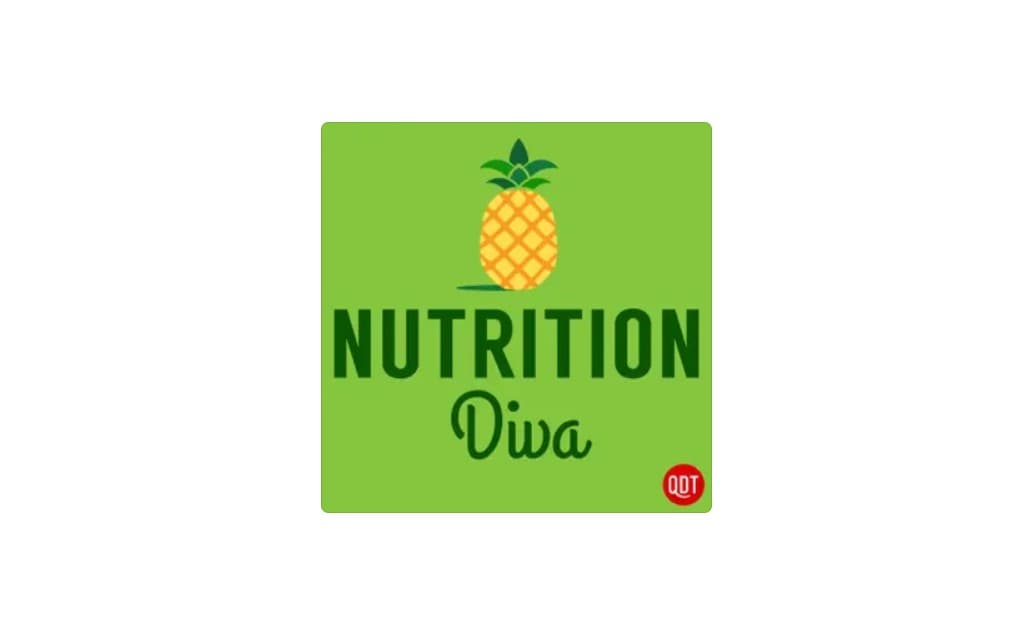 According to Monica Reinagel — also known as the "Nutrition Diva" — eating well is more than just stuffing your face with veggies and calling it a day. Contrarily, Reinagel offers a more well-rounded approach to nutrition that involves simple yet painless ways to enhance your eating habits. Reinagal proposes methods of improving your nutrition and leading a healthier lifestyle in short, easy-to-understand podcast episodes.
If you're on a health and wellness kick but aren't sure where to begin when it comes to eating, consider following Reinagel's healthy habits to get started. In 15 minutes or less, Reinagel answers many common questions and misconceptions surrounding the health industry in her podcast. This includes whether saturated fats from plants are any better than meat and dairy or whether keto-friendly products offer a healthy way to get more fiber into your diet.
11. Food Psych with Christy Harrison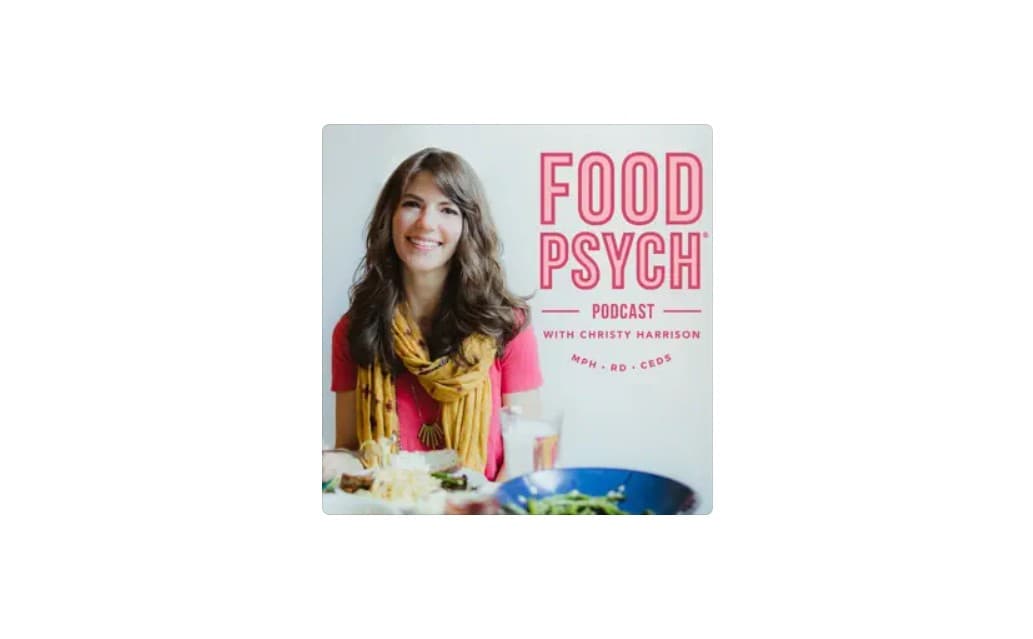 Christy Harrison is a journalist, registered dietitian, and intuitive eating expert who aims to help her audience make peace with food. Food Psych brings valuable insights into healing from disordered eating and creating a healthy, body-positive outlook on food. Harrison challenges modern diet culture with healthier alternatives and methods that keep you lean mentally and physically.
Along with sharing her personal experiences with poor eating habits, Harrison also interviews guests with positions in the health and fitness industry. For instance, Casey Gueren is an award-winning journalist who shares her knowledge of health anxiety and strategies to overcome it. If you are looking for a safe place to learn valuable information and heal from the effects of toxic wellness culture, listening to Food Psych is a great place to start.
12. The Beauty and the Geek with Layne Norton and Holly Baxter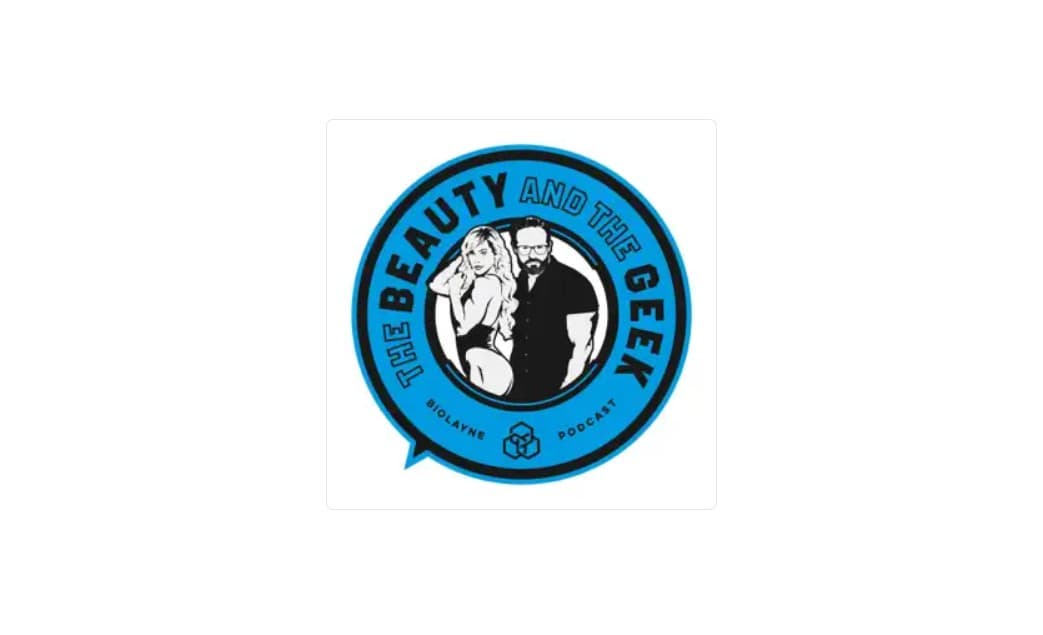 Layne Norton and Holly Baxter form the duo everyone needs to motivate them on their health and fitness journey. Norton and Baxter talk about anything from educational tidbits to controversial topics that spark heated conversations. For example, you might hear them discuss the concept of flexible dieting or even using steroids to increase muscle growth.
Use The Beauty and the Geek Podcast to help you reach new lengths in your fitness journey with scientifically-backed advice from industry professionals. Norton and Baxter often bring humor and a no-nonsense approach into their discussions to keep the podcast fresh and entertaining. Season 1 of the podcast wrapped up in 2021, but a second season is in the works. You'll have to stay tuned to find out!
Takeaway
If you want to learn about life, podcasts allow you to gain wisdom from top leaders in any field. However, you might be waiting a while for each episode to come out. Headway offers a vast collection of audiobook summaries you can listen to while on the go. 
These summaries are carefully designed to give you all the core concepts from a book in bite-sized formats. Download the Headway app to access over 1500 book summaries on self-development and lifestyle advice.
Frequently asked questions
What are the best podcasts about life?
The best podcasts about life are the ones that cater to a specific need that you have in your personal life. For instance, you can listen to a podcast like Food Psyche to learn how to manage your physical health and nutrition.
Where can I find the best podcasts about life?
You can find the best podcasts about life on audio-listening platforms like Spotify and Audible. However, you can use apps that are solely dedicated to podcasts. Some great podcast apps include Podcast Addict and Downcast.
What are some good books about life?
Some exceptionally-rated books about life include The Lemonade Life: How to Fuel Success, Create Happiness, and Conquer Anything by Zack Friedman and You Can Heal Your Life by Louise L. Hay. Consider listening to the summary version on the Headway app for a more in-depth analysis of these books.