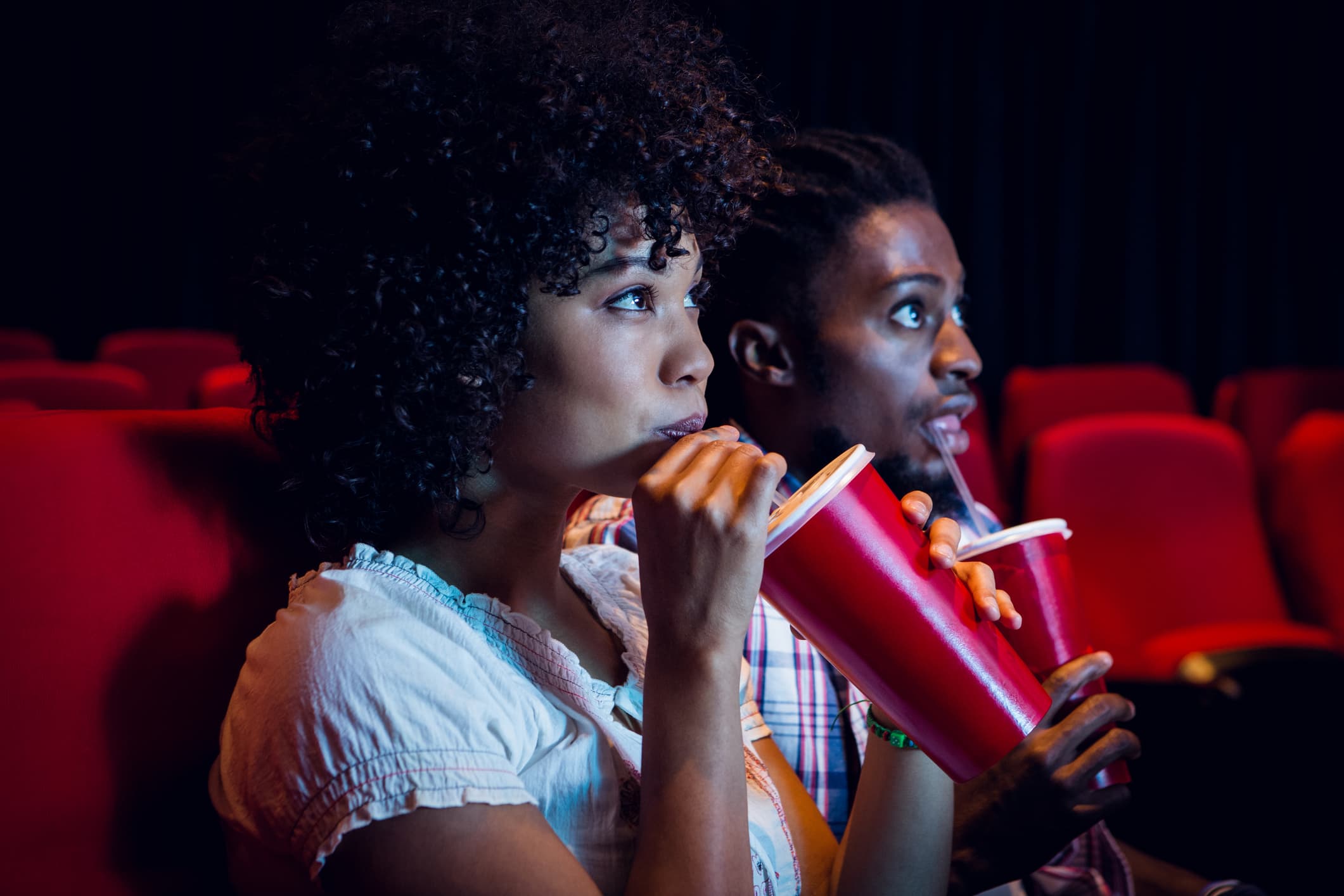 Popcorn and Podcasts: 15 Best Movie Podcasts for Your Commute
Discover your next watch for movie night or dive into film fandoms with movie podcasts. These are the best movie review podcasts, from classics to pop culture.
---
What do you do after finishing a movie? Whether watching on the big screen or curling up on your couch, you'll most likely talk to someone about it! If you don't have someone to debate the best and worst bits, tune into a film podcast! Movie podcasts are the place to take your love for films further. 
If you loved or hated it, want to understand a character better, or listen to other people's opinions, a movie review podcast can be a lot of fun. Listen to hosts pick apart the plot and speculate on what's coming next. Alternatively, you may tune into filmmaking podcasts to learn about scriptwriting or directing. There are endless shows to discover, so we've collected the best movie podcasts to help you find a suitable genre. Before we dive into this ultimate list, let us introduce our fun learning app, Headway.
At Headway, we love learning about different topics and learning new skills. So, we made it our mission to make fun educational resources accessible to everyone. Our app lets you discover new topics from anywhere by transforming the best nonfiction books into bite-sized summaries. Like podcasts, you can listen to our natural voiceovers and learn on the go! It's a great tool to use alongside your favorite movie podcast. So, let's dive in and find your next listen.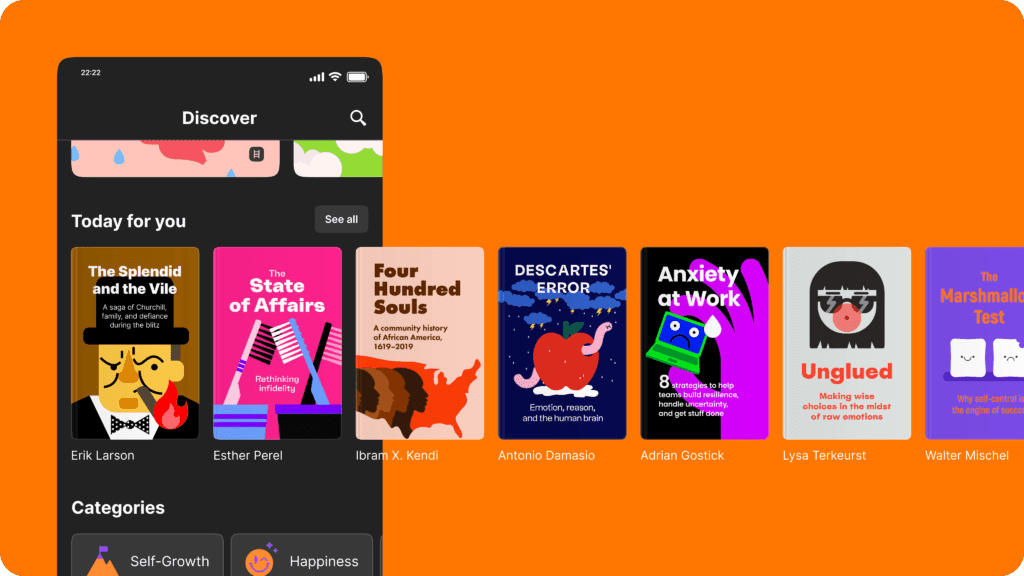 Best pop culture podcasts for film buffs  
Stay up to date with the latest pop culture news and movies. Discover easy-going episodes that feel like chatting with friends. Alternatively, take a deep dive into your favorite box office hits.
1. Little Gold Men by Vanity Fair 
If your love for movies goes beyond the screen, you'll adore Vanity Fair's film podcast, Little Gold Men. It is one of the best pop culture podcasts for those who want an insider's scoop into Hollywood. This show provides a unique perspective on movie stars, from red carpets to award shows and success stories. The episodes vary in length and have an exciting lineup of guests, including critics, celebrities, and directors. Tune into Little Gold Men if you're curious how the biggest actors on screen got their success. 
2. Lights Camera Barstool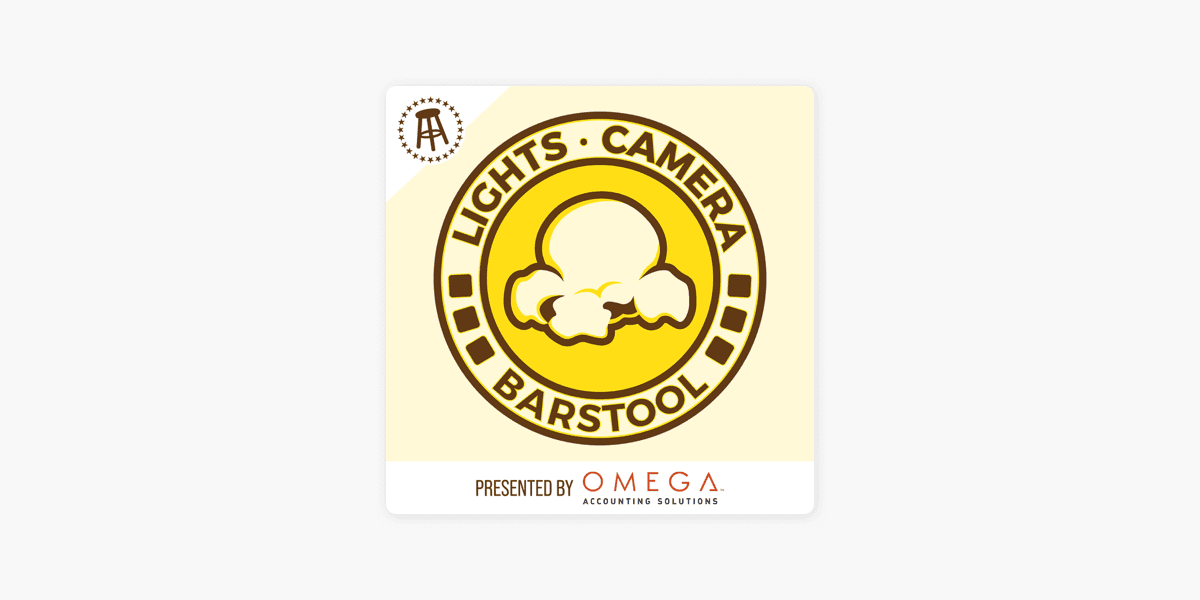 Do you know the movie that came out last week? You can expect these guys to have an episode on it. In this lighthearted series, the trio of hosts has candid chats about the newest movie releases. With over hour-long episodes, they cover various movies, food, pop culture news, and more. They are responsive to trends and often comment on the latest movies reasonably quickly. Moreover, listeners can enjoy mixed views with multiple people in each episode and many genres to explore. If you're looking for an easy-going listen you can dip in and out of, try Lights Camera Barstool. 
3. How Did This Get Made?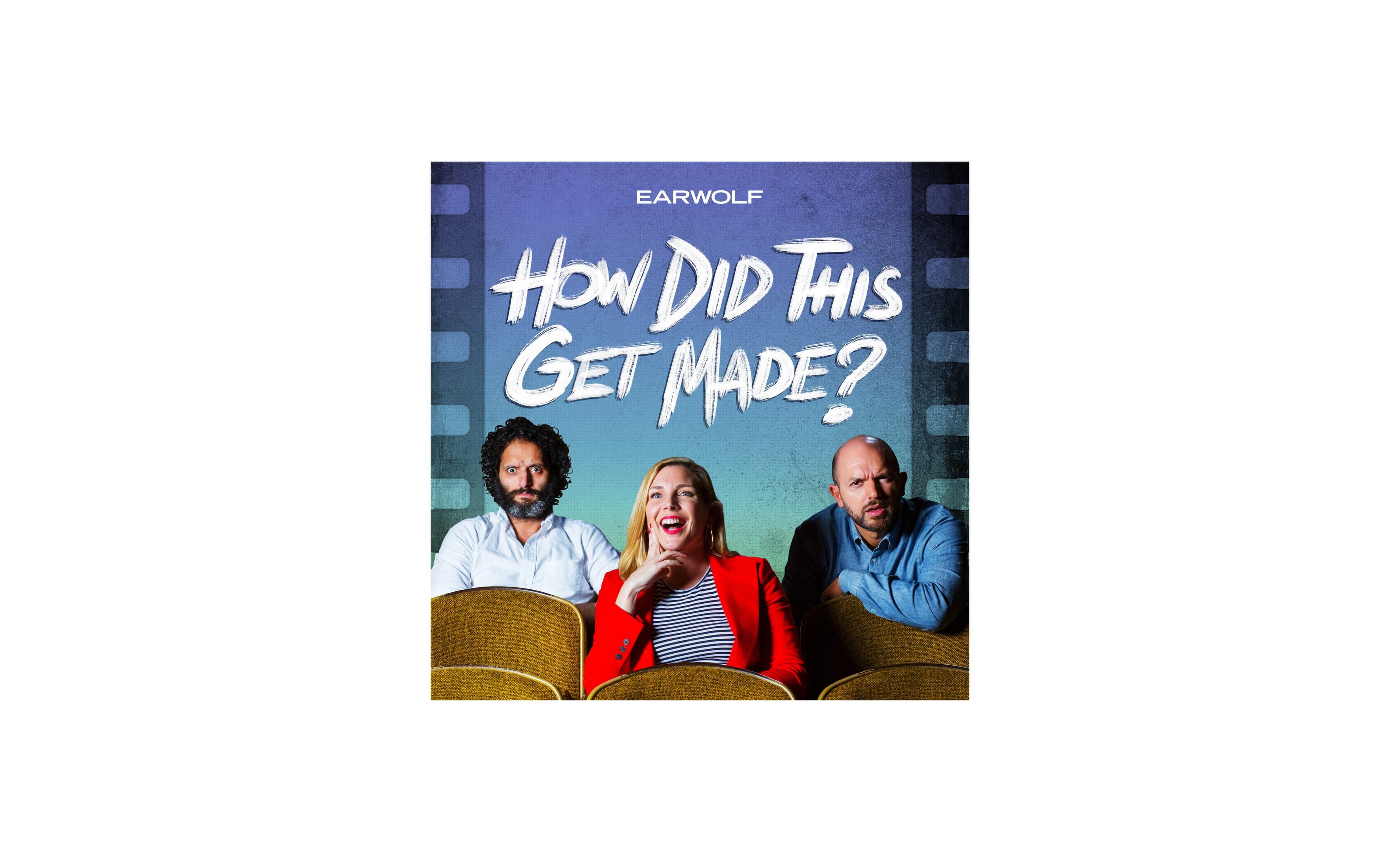 Are you seeking a comedic film podcast? Look no further than How Did This Get Made? Comedians Paul Scheer, June Diane Raphael, and Jason Mantzoukas take us through the worst movies you cannot help but love. From classic oldies to recent releases, listeners send bad movie recommendations for the cast to watch and review. This show offers a hilarious spin on your typically serious movie review podcast. Instead, it is lighthearted and easy to listen to from anywhere. Moreover, the hosts invite humourous guests to join them in their reviews. Check out their latest episodes if you're looking for funny movie podcasts.
4. Popcorn Psychology
Sometimes you cannot help but wonder why a character behaves in particular ways. Popcorn Psychology is a fascinating podcast about movies from a therapist's perspective. At times it is entertaining and lighthearted. However, the show also deals with important topics such as trauma and relationship issues. Furthermore, as well as hearing an expert discuss these hit movies, listeners get valuable advice. It's not a movie review podcast, but it gives you an exciting insight into the characters you love and hate.
5. The Rewatchables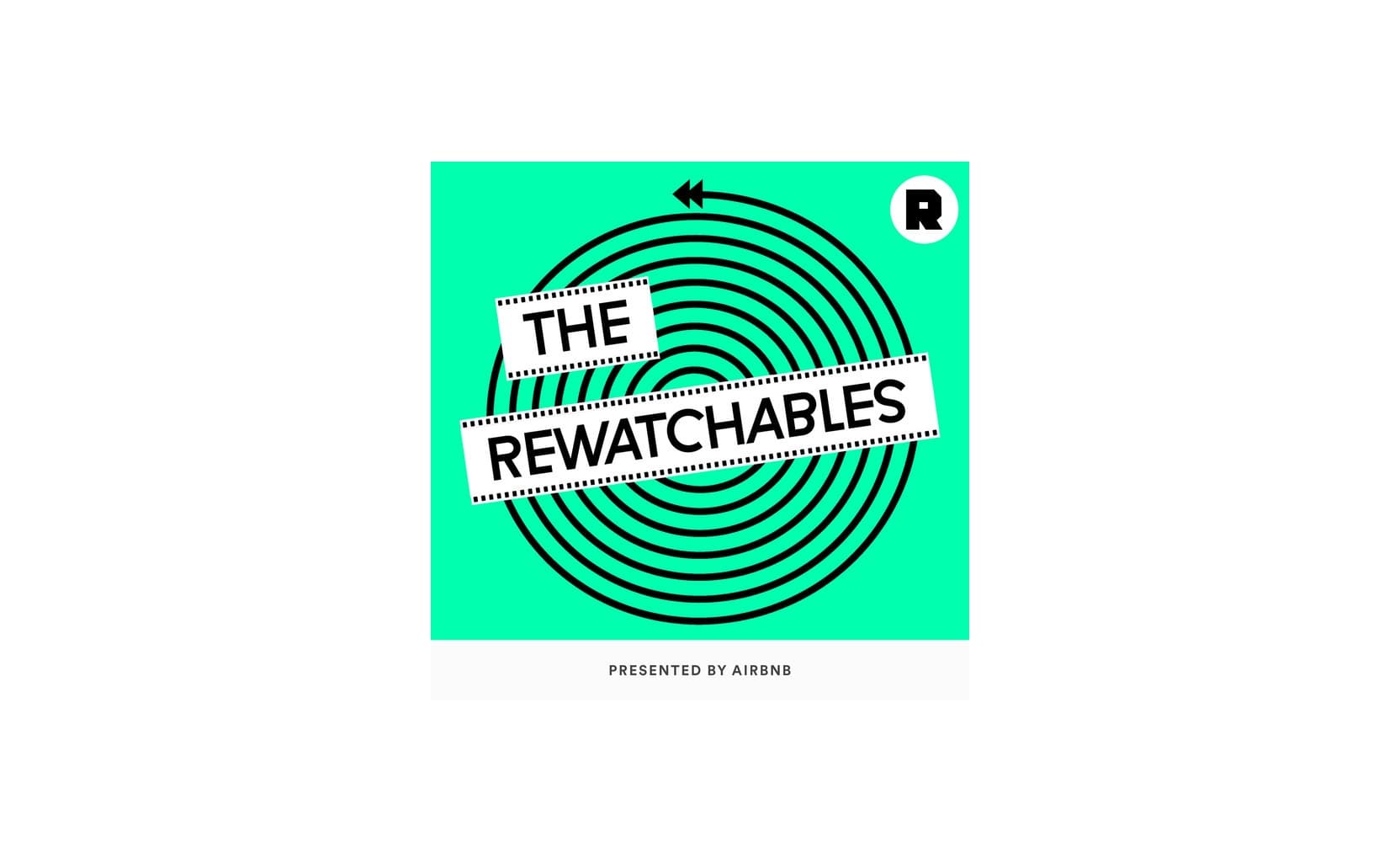 What movie could you watch on repeat? Some movies grab our attention and won't let go, whether it's a global sensation or a guilty pleasure. The Rewatchables is a celebration of all the films you've rewatched. Bill Simmons, Chris Ryan, and Sean Fennessey, break down your favorites to understand why they are so compelling. You can count on this trio (and their guests) to deliver an informative and entertaining podcast about movies. It may surprise, annoy, and excite you as the show offers diverse opinions on some classics. 
Best film history podcast 
The best film podcasts are sometimes the ones spotlighting classic movies. From nostalgic favorites to record-breaking screenings, these stories made the film industry. 
6. You Must Remember This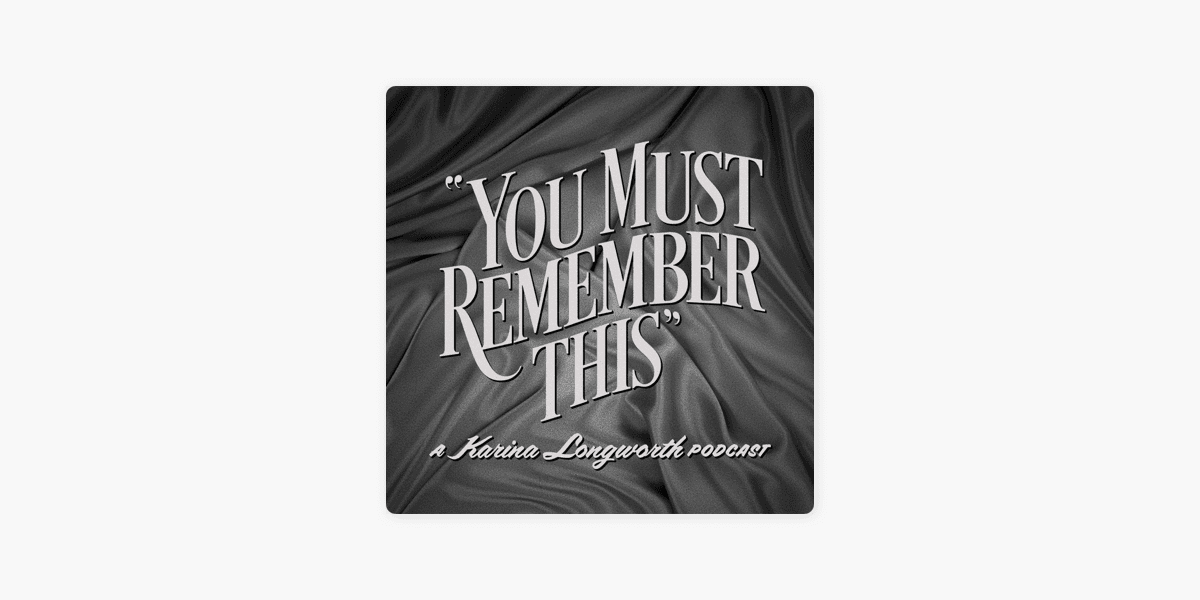 We watch movies to immerse ourselves in another time, place, or life. However, while engaging with other narratives is entertaining, it also educates audiences. If you want to dive into movie podcasts, You Must Remember This is an ideal transition from visual storytelling to audio. Karina Longworth narrates nonfiction tales from Hollywood's past in a thrilling and enlightening way. This film history podcast travels through the forgotten stars, movies, and scandals from the early days. It provides relevant, informed commentary on film history, including the actors and actresses at the center of it.
7. The Secret History of Hollywood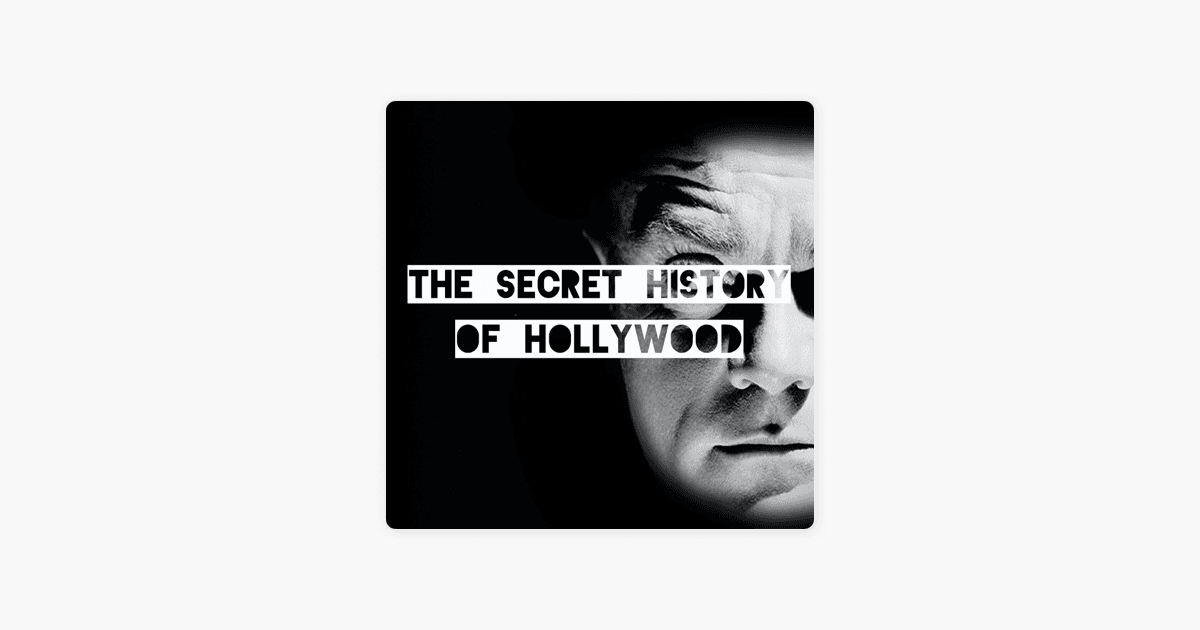 Do you wish you could go behind the scenes of iconic Hollywood movies? Similarly to our previous recommendation, The Secret History of Hollywood aims to uncover the untold side of cinema. Host Adam Roche offers a documentary-style narration, teaching listeners about different aspects of Hollywood. The accompanying music adds energy to the episodes, which is essential since they are one of the longest on this list. While past episodes have exceeded three hours, some bypass the seven-hour mark. These aren't episodes you can listen to in one go unless you're on a long commute! Nonetheless, they are well informed and make a great classic movie podcast.
8. The Monsters That Made Us
Old horror movies are as iconic as they come and have impacted cinema in various ways. If you're interested in film history, you should tune into horror movie podcasts to understand the genre's role in modern movies. 
The Monsters Who Made Us is an excellent example of a show that does this. Each episode analyzes a classic movie and its characters. For instance, previous installments have explored Frankenstein and The Phantom of the Opera. It's an exciting and informative classic movie podcast, especially for fans of the traditional gothic genre.
9. Black on Black Cinema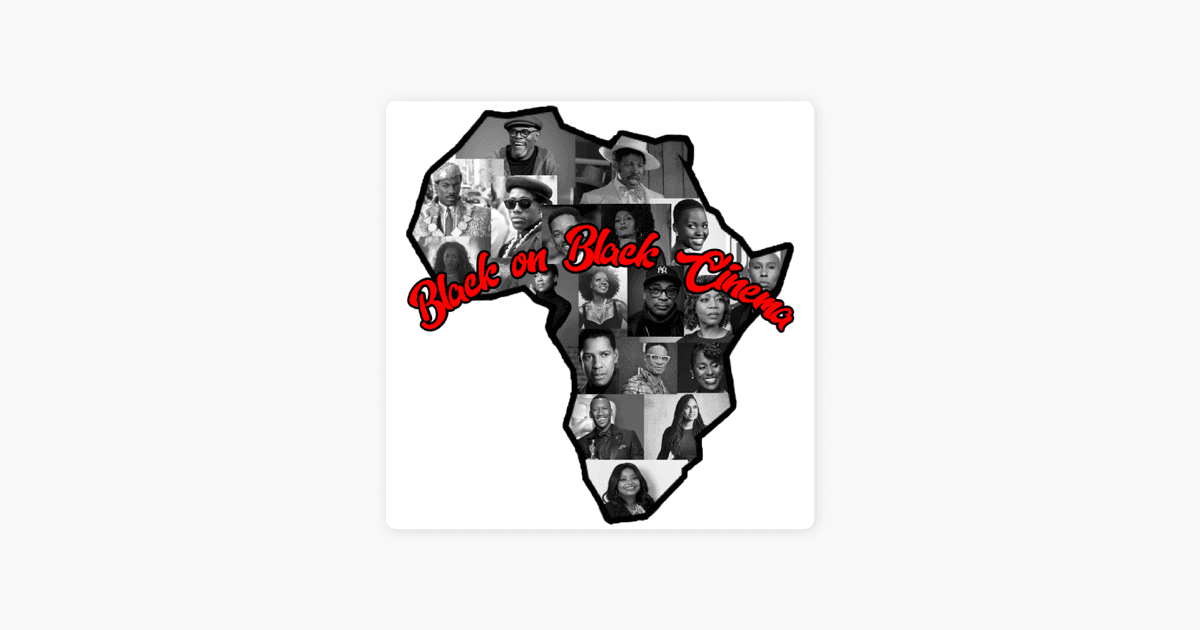 A film history podcast wouldn't paint a complete picture without discussing the role of Black actors and filmmakers. Throughout history, the industry has had its issues, particularly with discrimination on the screen and behind the scenes. The hosts in this show chat about the Black film industry, including classics and contemporary favorites. While they bring an honest and heavy conversation to the table, the hosts also balance the show with humor. It has become one of the top movie podcasts. So, tune in to Black on Black Cinema for a relevant and revealing conversation about films.
Best movie review podcasts  
Have you been scrolling through streaming sites to find a film to watch? Why don't you try the following movie review podcasts? They offer varied and entertaining reviews of movies, old and new. 
10. To the '90s and Beyond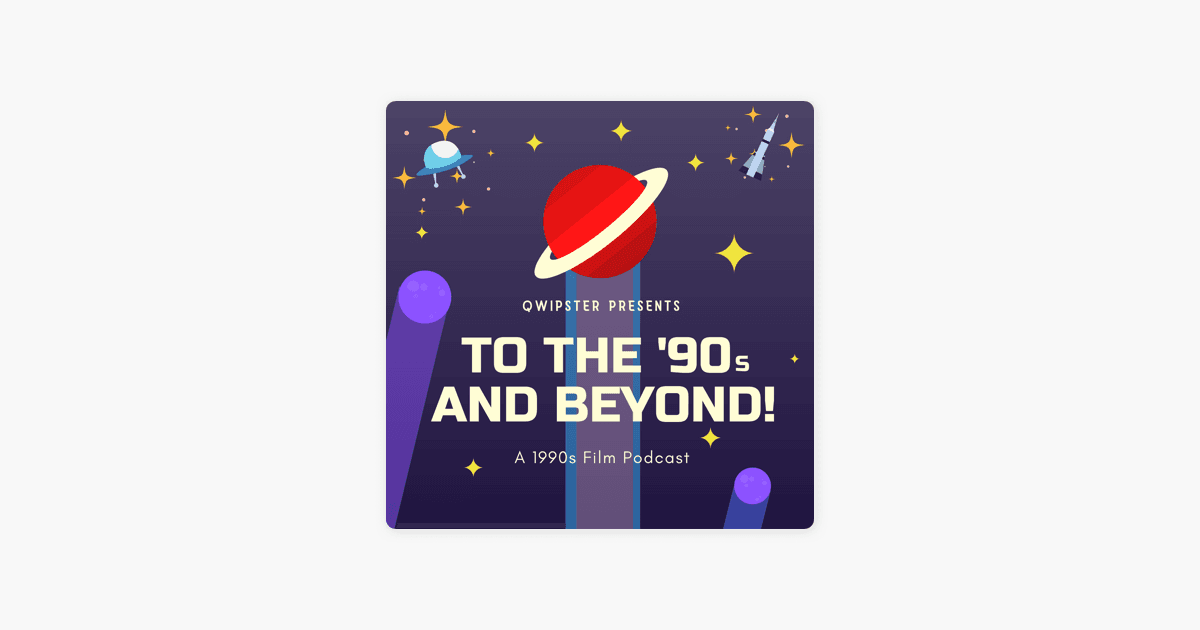 Our following entry of the best movie podcasts offers some nostalgia for 90s lovers. Previously known as Qwipster Film Review Podcast, Vince Leo hosts To The '90s and Beyond. In the revamped version of the show, Leo creates informative and insightful episodes that average 30 minutes. 
Most notably, he focuses on movies from the 90s and their influence on modern cinema. However, since the show and viewers have an affinity for the 80s and 90s, Leo also talks about movies inspired by these decades. You'll learn about originals like Godzilla and ongoing franchises like Jurassic Park films. It's a well-rounded movie podcast featuring praise and criticism in equal parts.
11. The Big Picture
If your movie preferences change weekly, join Sean Fennessey and Amanda Dobbins (as well as other experts) on The Big Picture. The crew behind this movie review podcast critique all the must-see films to help you discover what to watch next. It is one of the best film podcasts thanks to the range of genres, from horror to comedies. Although they love analyzing releases, the team also discusses the Oscars, their top five, and many other facets of the film sector. Finding something for movie night is simple and entertaining with The Big Picture. 
12. Movies, Films, and Flix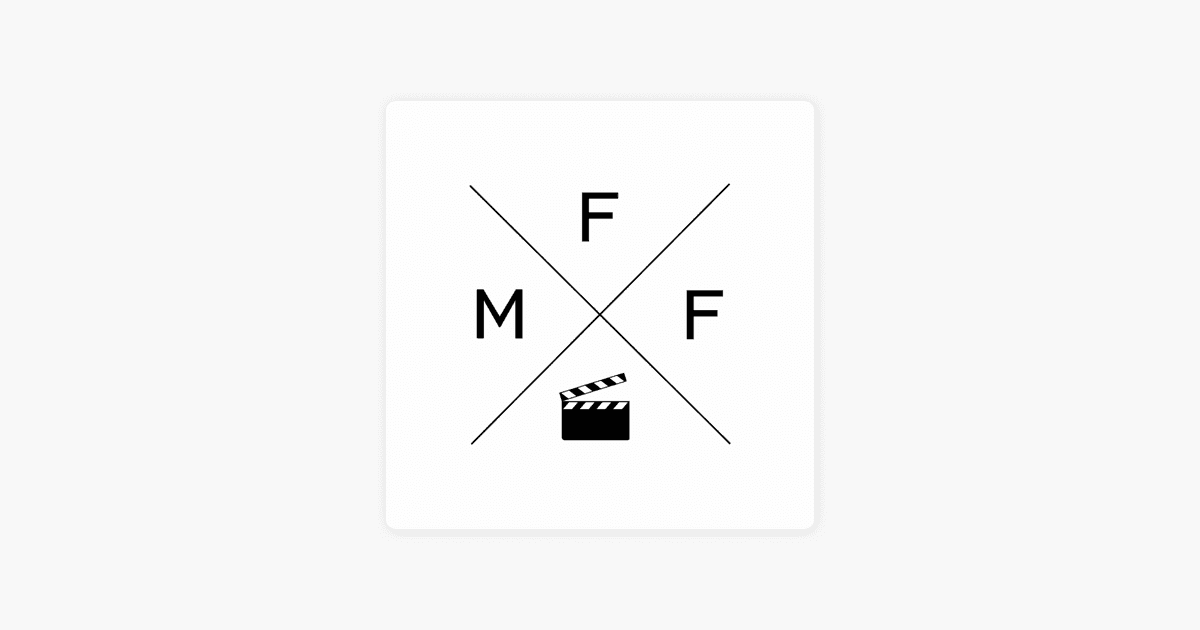 Easy listening and witty conversations are all you need for some film podcasts. In this next show, Mark Hofmeyer explores the niche side of the industry and asks questions such as: What is Kurt Russell's best sleeveless shirt? Movies, Films, and Flix is an enjoyable listen with a massive backlog of episodes. This may be the best movie podcast if you want to dive into everything from the most anticipated films to iconic actors and notable classics. 
Best filmmaking podcasts 
There is a cohort of podcasts about movies that dive behind the scenes. We're talking about writing to production and everything in between. Discover the best filmmaking podcasts to learn how the industry works, brush up on your skills, and hear from industry experts.
13. Screenfix 
If you're interested in the makings of your favorite films, you will enjoy listening to these hosts. Screenfix is, in part, a movie review podcast and a show where hosts pick apart a recent release. It's an entertaining way to explore alternative plotlines and filming decisions. The hosts deliver with passion, offering informed and insightful commentary. So, if you're looking for an easier-going filmmaking podcast, Screenfix is a good option. 
14. The Director's Cut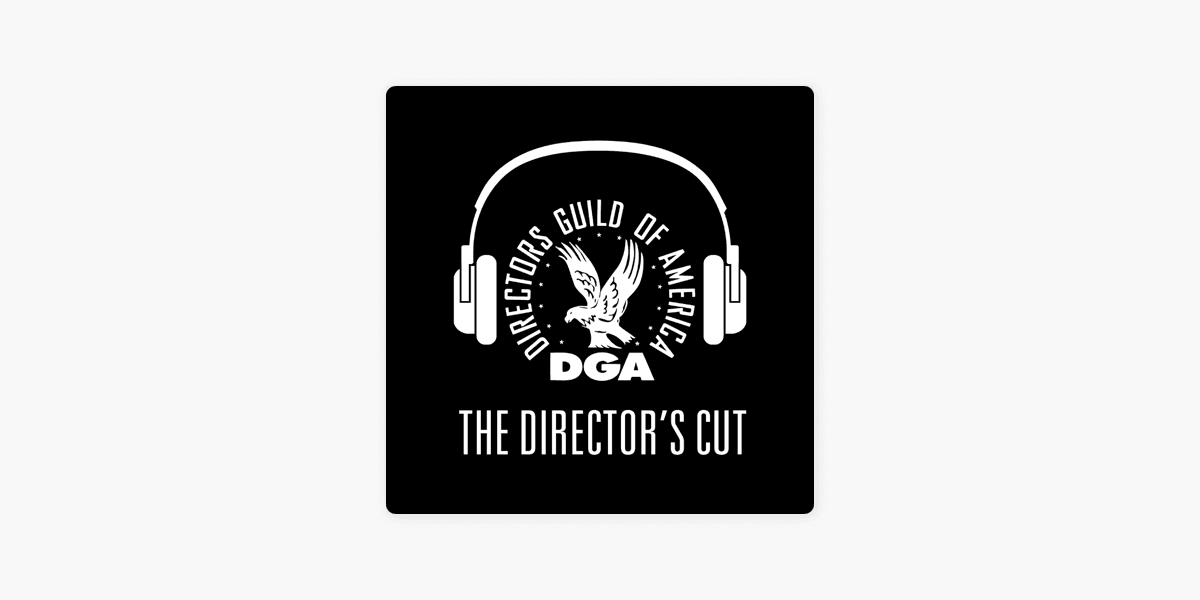 The following show is one of the best filmmaking podcasts around. Although there are many great options where experts can chat about top-rated movies, The Director's Cut hears directly from the creators. The show features some of the best, from Micheal B. Jordan talking about Creed III to James Cameron discussing Avatar: The Way of Water. Produced by the Directors Guild of America, this film podcast delivers insider scoop and captivating tales from filmmakers. These behind-the-scenes chats will reveal what it takes to bring together a globally loved movie.
15. Scriptnotes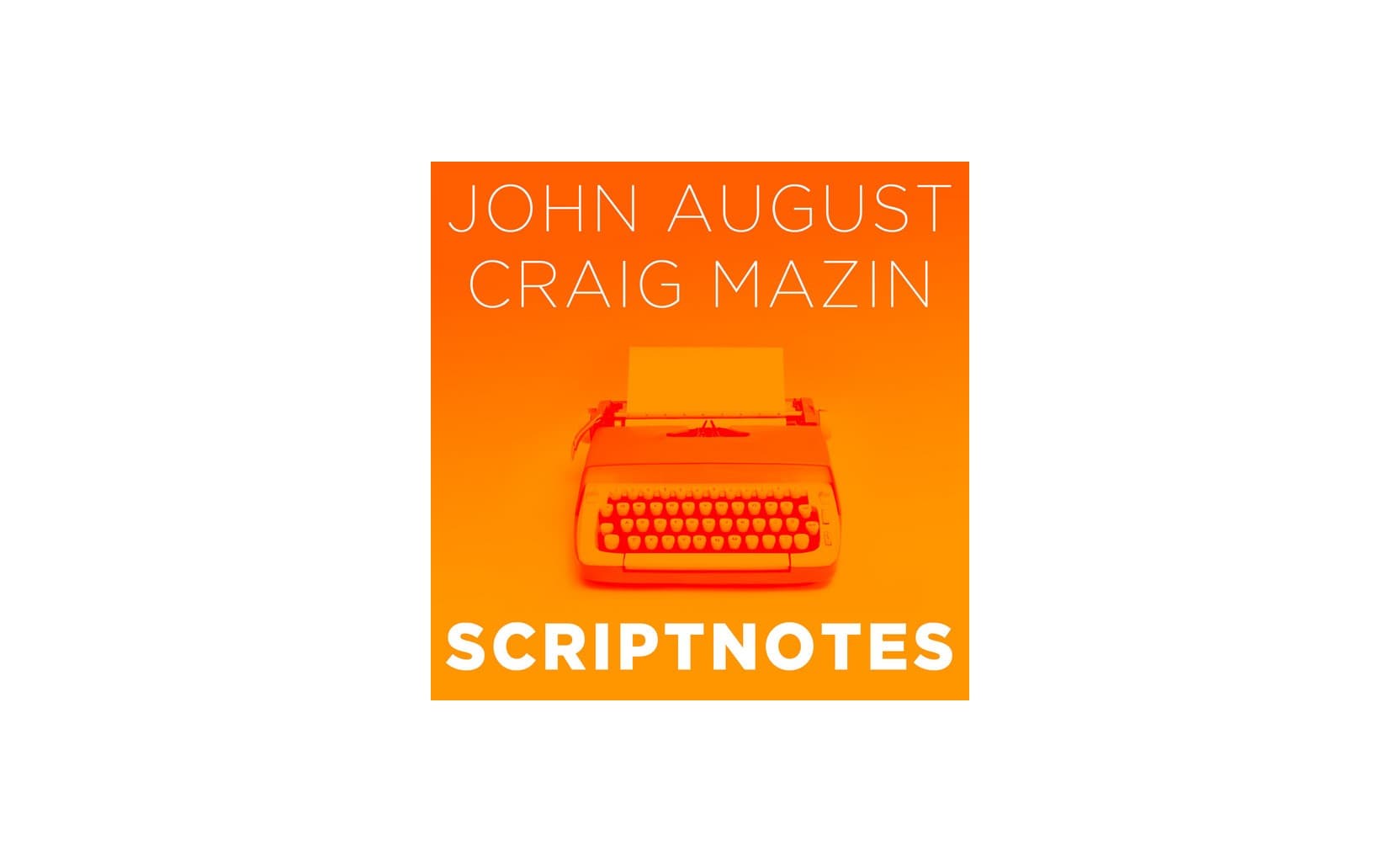 Scriptnotes is the ultimate film podcast for people who want to get into the industry or are simply interested in how it works. Since screenwriters John August and Craig Mazin host the show, it is an excellent resource for aspiring writers. The pair discuss numerous topics on film, TV, and the creation process. More specifically, you can learn what makes a great character, how to adapt a book to the screen, and even more technical topics like copyright law. Check out Scriptnotes for reliable advice on film, TV, and writing. 
If you like movie review podcasts, you'll love Headway
If you're a fan of movie podcasts, you may be curious about what makes a script Oscar-worthy or what happens in the lives of Hollywood's favorite stars. If so, check out the Headway app. 
Our nonfiction book summaries explore various genres, from peeking into the lives of stars such as Will Smith to self-growth topics like careers and relationships. Furthermore, since we prioritize accessibility, you can enjoy a beautiful, easy-to-use interface. With colorful visuals and natural voiceovers, the app is calming and gently stimulating to engage your mind.
Are you ready to expand your knowledge, improve your script writing, or unleash creativity? Download the Headway app and dive into our vast library of literature tidbits.
FAQs
What podcast talks about bad movies?
How Did This Get Made? is an excellent example of a movie podcast focusing on low-rated films. They are usually easy-going and make great entertainment for your commute. 
What is a film review podcast?
Movie review podcasts typically analyze a chosen film in depth, helping listeners decide if they should watch it. Some notable shows include To The '90s and Beyond and The Big Picture. 
What is a nonfiction storytelling podcast?
Nonfiction storytelling podcasts focus on factual stories enhanced by the host's engaging narration. For instance, You Must Remember This is a film history podcast telling the stories of old Hollywood. If you love narrative movie podcasts, you may enjoy listening to our natural voiceovers on the Headway app.