The Path to Financial Freedom: 15 Podcasts About Investing You Need to Hear Today
---
Investing podcasts are among the most helpful resources for learning about the stock market and the investing world. Whether you are a novice investor or a well-seasoned value player, there is a podcast here for everyone. Enjoy listening to some of the brightest entrepreneurs, authors, investors, and billionaires of our time in deep conversation about how they got to where they are. 
Are you ready to improve your financial literacy and create a path to financial freedom? Check out these 15 best investing podcasts below. 
Key points
Investing podcasts are an invaluable free tool to learn more about investing and financial literacy.

Some of the best investment podcasts for beginners include Millennial Investor, The Investing for Beginners Podcast, The Full Ratchet, and The School of Greatness.

Some top stock market podcasts for investors looking to deepen their education are FYI — For Your Innovation, The Pomp Podcast, Masters in Business, and Option Alpha.

Boost your investor education further by listening to (or reading) short summaries of the world's best nonfiction investing books at Headway.
Start achieving your investing goals with Headway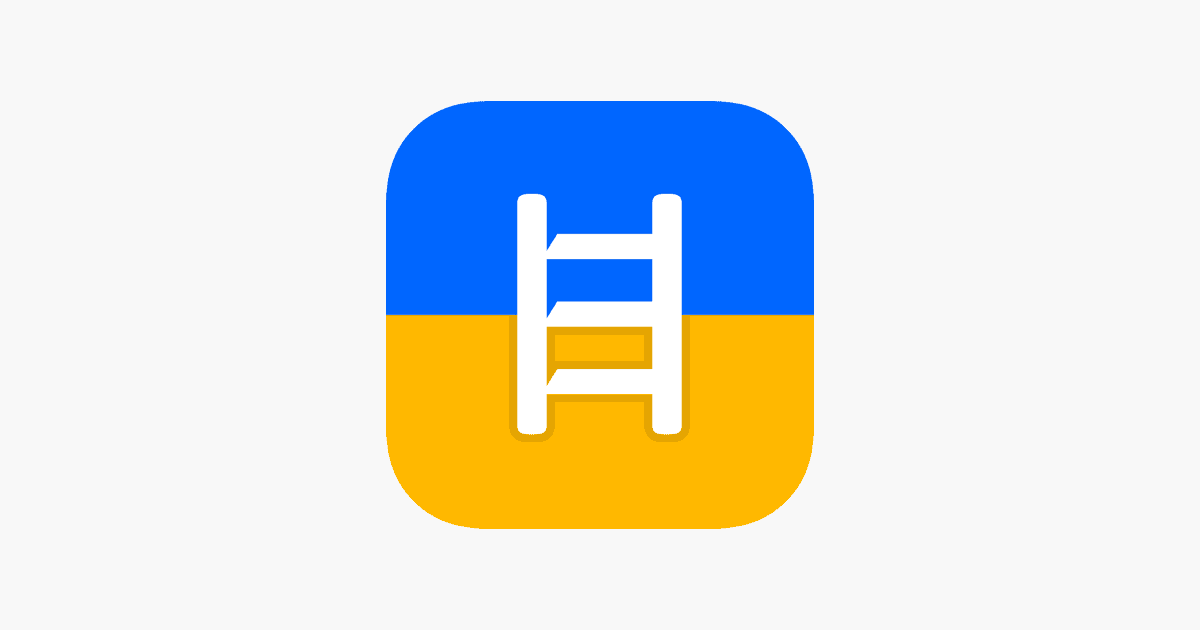 Investing and stock market podcasts are invaluable resources for free education on the financial markets. But what about books? Financial literacy books are essential to your journey to financial stability and freedom. Investment books offer valuable, in-depth insights into how to best manage your entire financial world. However, finding the time to read full books can be difficult with a busy schedule. 
Fortunately, the Headway app can help. Headway is fully loaded with bestselling nonfiction book summaries that can help you absorb the key points of any investing book in just 15 minutes.
The Headway app is an amazing opportunity for individuals to kickstart their investment goals quickly and efficiently. Our app allows you to listen to 15-minute book summaries while you're on the go from the top minds in the financial industry. Furthermore, the app is gamified and lets users collect achievements to stay motivated. 
This award-winning podcast, The Stacking Benjamins Show, was named the 2023 best personal finance podcast by Bankrate. This stock market podcast has a light, friendly tone and a simple message: Make financial literacy fun for all!
In this investment podcast, Joe Saul-Sehy and Josh Bannerman sit around a card table in Joe's mom's run-down basement and talk with various experts about investing, trends, saving, and personal finance. This podcast is great for beginner investors as it balances functionality and fun. 
With hundreds of episodes to choose from, The Stacking Benjamins Show runs for an hour with separate segments. Some examples of topics discussed include "What Does Inflation Mean to Me?" and "How to Calculate Financial Independence." 
2. The School of Greatness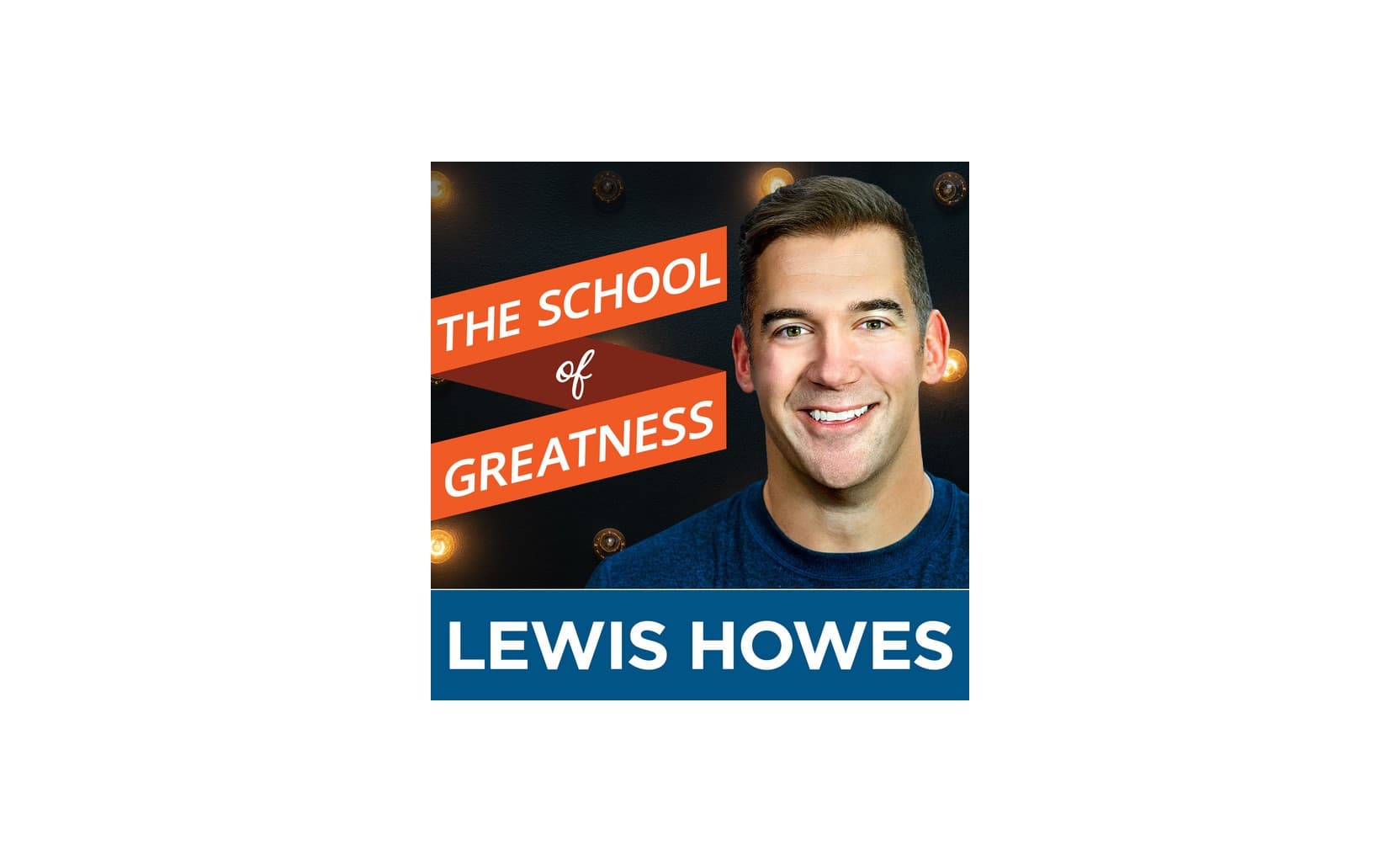 The School of Greatness is one of the best entrepreneurship podcasts you can find. This investment podcast is hosted by Lewis Howes and covers stories from the most successful and influential leaders today. The School of Greatness recognizes that greatness is defined by a variety of different factors, not just monetary success. Howes interviews game-changers like Scooter Braun, Gabby Bernstein, Ariana Huffington, and Kobe Bryant.
The School of Greatness is one of the best investment podcasts if you are looking for inspiration and the mindset you need to achieve your best life. Each episode lasts 60-75 minutes and covers topics like personal development, goal-setting, happiness, business, success, entrepreneurship, and more. 
3. The Investing for Beginners Podcast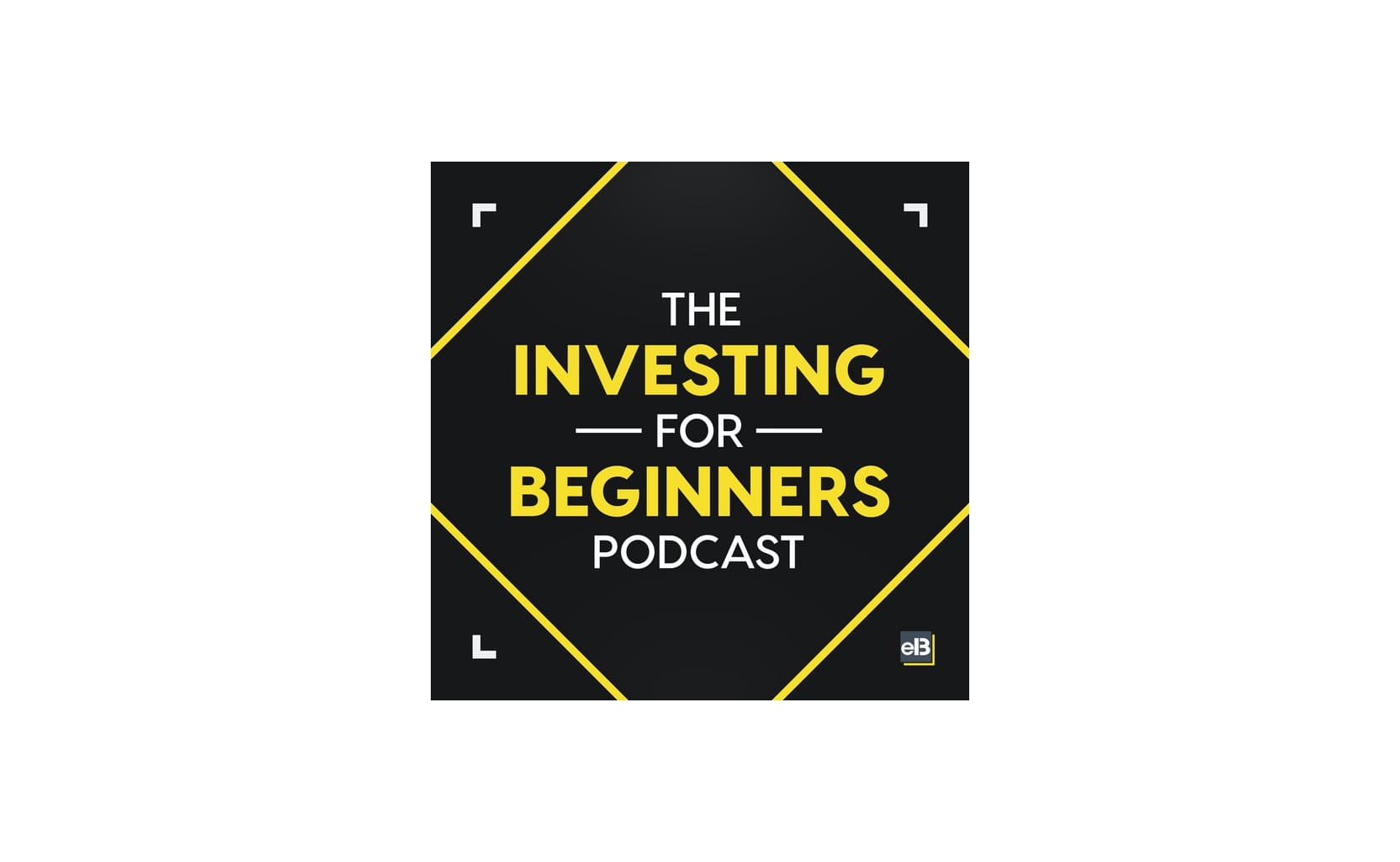 Interested in investing but don't know where to start? Feel like you should know more about interest rates and credit card debt than you do? The Investing for Beginners Podcast is a great financial literacy podcast to turn to. Hosted by Andrew Sather and Dave Ahern, this podcast has had over 12 million downloads and has been consistently ranked in the top 25 for Investing on Apple podcasts. 
The show seeks to decode industry jargon, overcome investor emotions, and silence any confusion you have about the financial industry. This is the listen for you if you are a novice investor looking for premium investment advice. 
Episodes include:
Expert guest interviews;

The Back to Basics series;

A BTS deep dive into individual stocks;

A full listener Q&A.
4. BiggerPockets Real Estate Podcast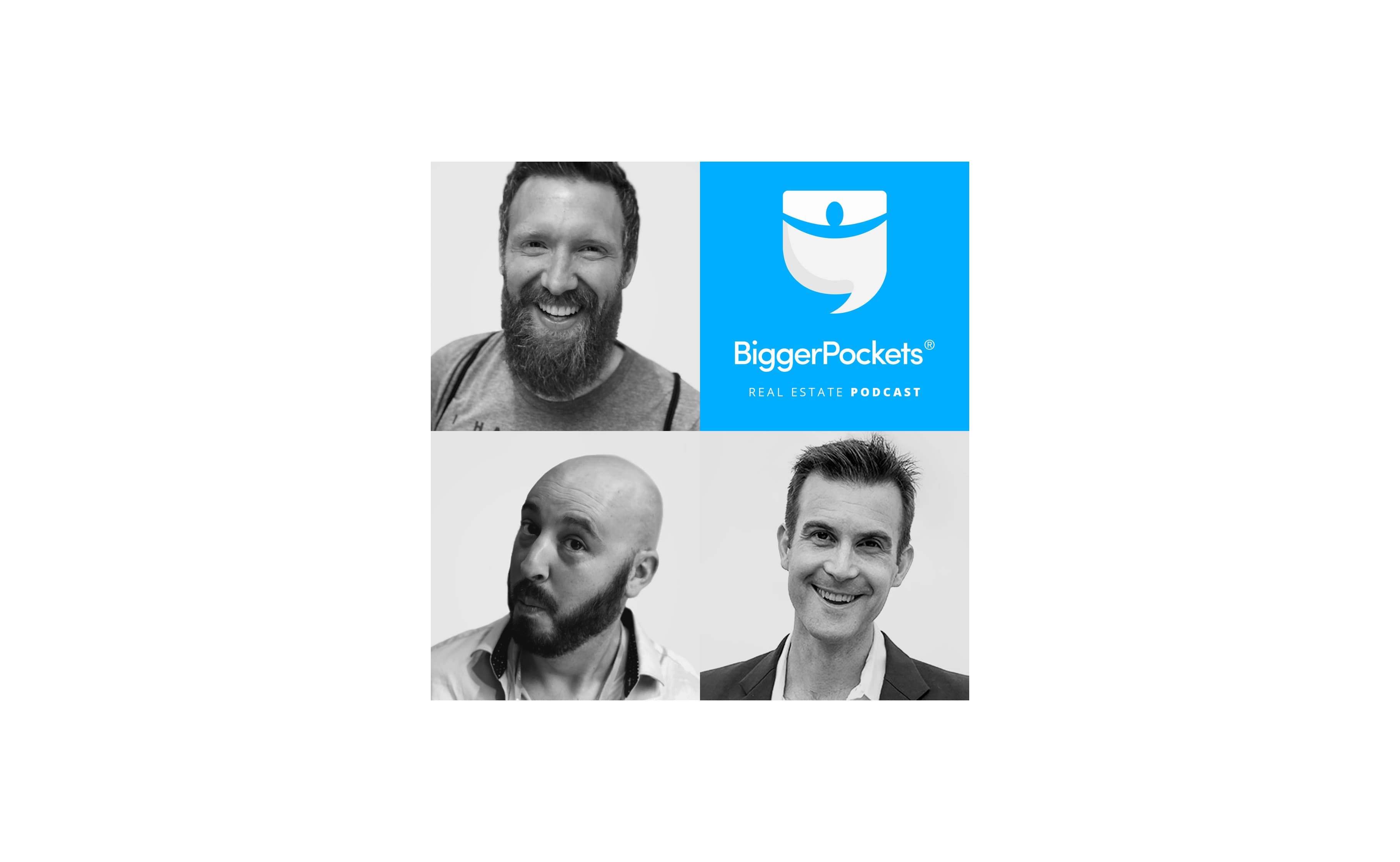 This investment podcast is hailed as an industry leader in education on real estate investment. Co-hosted by David Greene and Brandon Turner, the podcast is suited for anybody from a beginner investor to a real estate tycoon. The hosts are successful investors and real estate professionals, giving great insight into personal, real-world experience.
This podcast boasts over five years of interviews and 400 episodes, making it a minefield for aspiring real estate investors.
Episodes range from 75 to 90 minutes and cover topics such as house flipping, entrepreneurship, commercial real estate, rental properties, real estate investing tips, house-hack, and more.
5. Invest Like the Best
This top stock market podcast takes listeners through various interviews with notable CEOs, investors, and founders to help you maximize your investment potential. Host Patrick O'Shaughnessy (the CEO of O'Shaughnessy Asset Management) explores methods, ideas, and stories from some of the world's most forward-thinking minds on investing. 
This is the investment podcast for you if you're looking for boardroom insights and stock market tips you can't find anywhere else. Invest Like the Best may be better suited to a more experienced investor with a basic understanding of financial jargon and the stock market.
With over 400 episodes ranging from 60-90 minutes, you will find some gems here that help you on your journey to financial freedom.
6. The Full Ratchet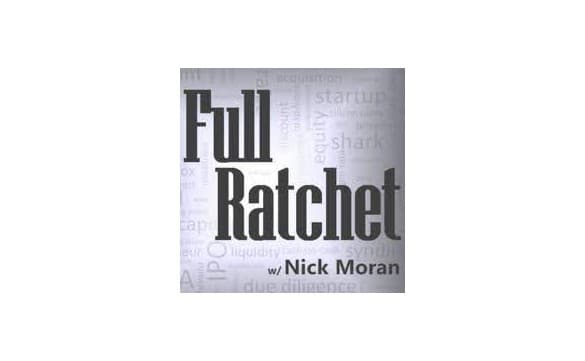 The Full Ratchet is one of the top investing podcasts if you are interested in Venture capitalism and angel investing. Starting in 2014, host Nick Moran recognized how confusing and opaque the startup fundraising/investing process seemed to be. His mission was to demystify the industry and help people like himself get started. 
Moran interviews industry experts and dives into topics such as finding the next great tech startup, understanding why an investment opportunity was rejected, thoughts on unusual pitches, building unicorns, and learning about startup investing. With over 580 episodes, there is something in The Full Ratchet for everyone.
7. Rule Breaker Investing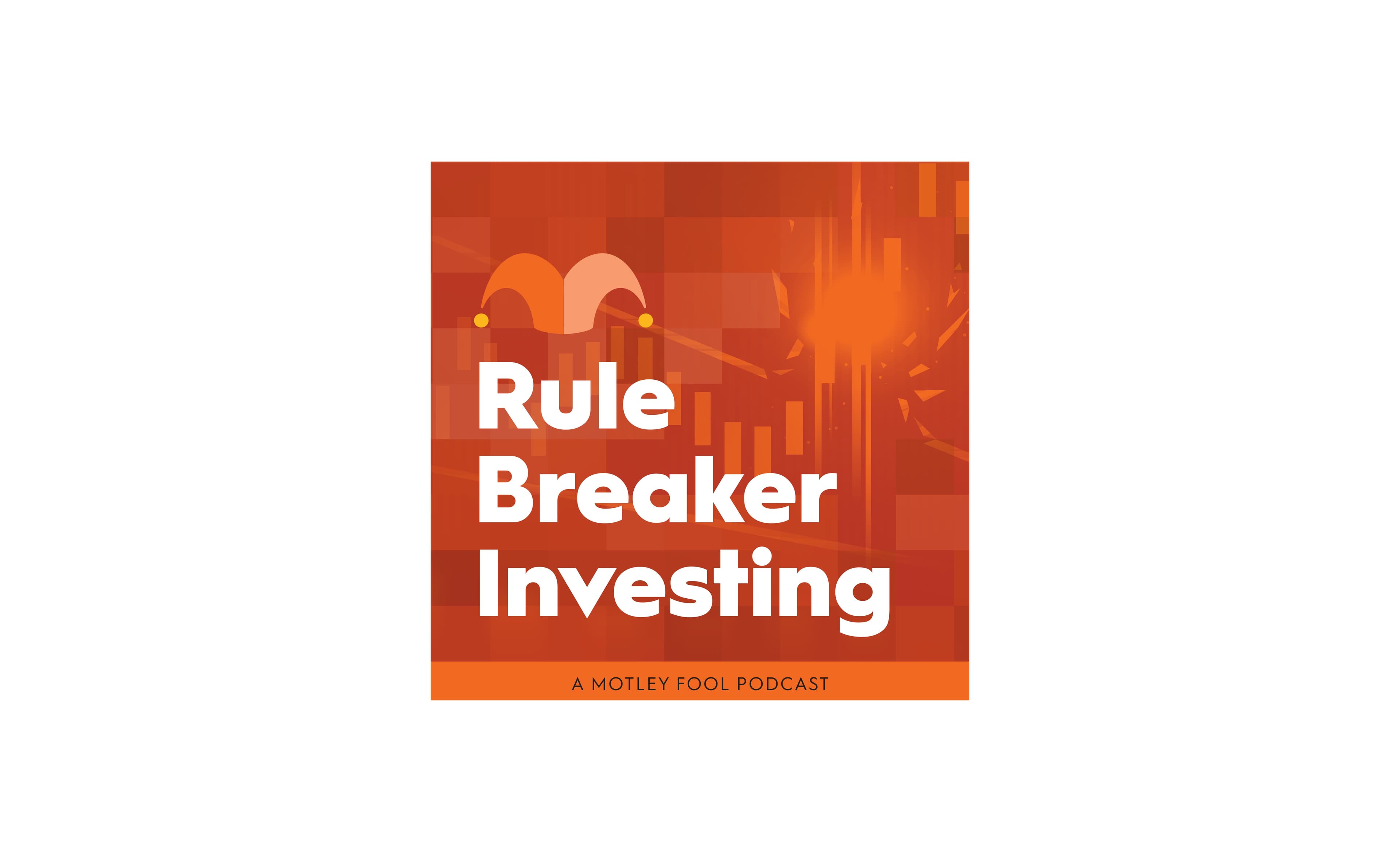 Rule Breaker Investing is a stock market podcast hosted by Motley Fool co-founder David Gardner. Gardner's fun tone and interest in sports, philanthropy, and board games make his discussions on companies and their growth potential exciting and fresh. 
As a best-selling author, Gardner is a massively successful financial authority and stock picker. He has led The Motley Fool to become a worldwide financial advisory and investment company. David shares his insights into today's most disruptive and innovative publicly traded companies every week. Lastly, you will learn how to profit from these companies by following his trademark "Rule Breaker Investing" principles. Episodes of Rule Breaker Investing range anywhere from 20-120 minutes, depending on the topic or guest.
8. Millennial Investing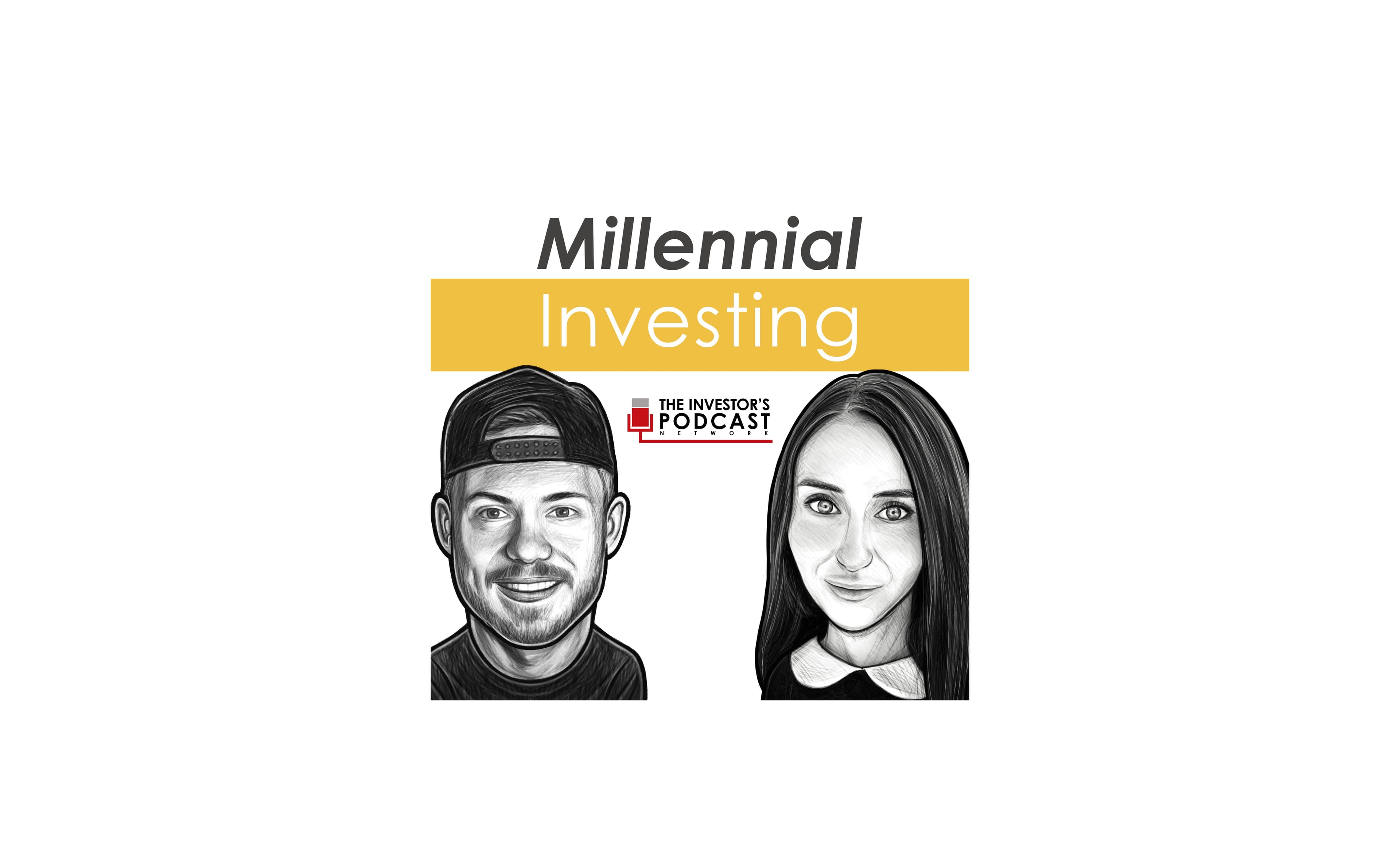 Millennial Investing is one of the best podcasts for Gen Z or millennial investors trying to get their finances in order. Millennial Investing is specifically marketed to a younger generation interested in improving their financial literacy and achieving financial freedom. Hosts Robert Leonard and Rebecca Hotsko interview business leaders, successful entrepreneurs, and investors for inspiring and digestible content. 
This stock market podcast is relatively new but has quickly become the go-to leading personal finance and side hustle listen. Leonard and Hotsko walk you through building a strong financial foundation to work up to more complex financial concepts like options and securities.
This 30-60 minute podcast covers personal finance, how to start investing, value investing, stock investing, growth investing, cryptocurrencies, Bitcoin, side hustles, entrepreneurship, and more.
9. Money for the Rest of Us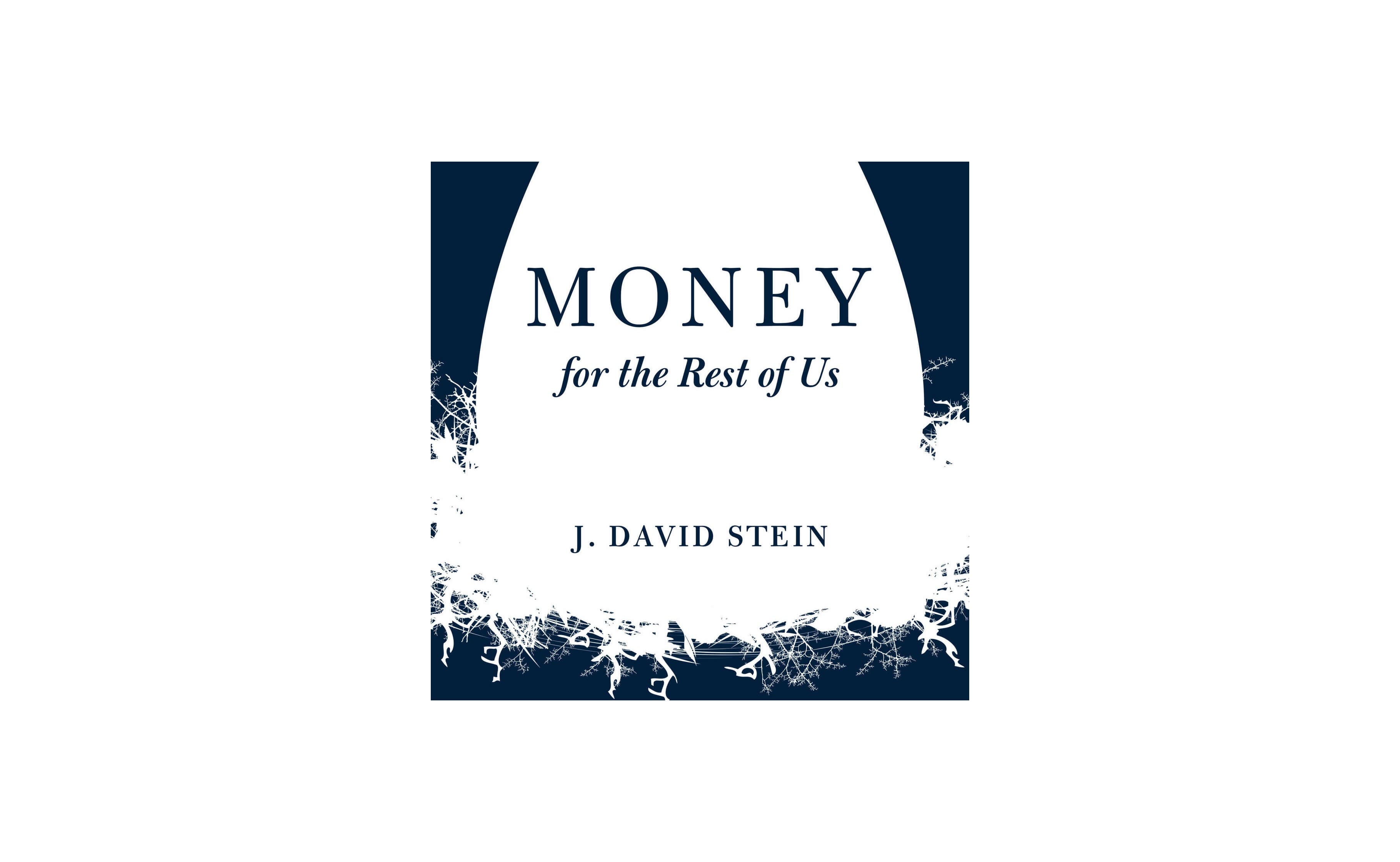 Money for the Rest of Us is an investment podcast boasting over 15 million downloads! Simply put, this podcast is about how money works, how to invest, and how to live without worrying about money. Episodes are typically 30 minutes long and cover big-picture money ideas like understanding the financial markets and their economic impact. 
Some recent episode titles include "Which is Best - Active or Passive, ETFs or Funds?", "This Stock Has a 15% Dividend Yield and Has Outperformed Warren Buffett. Should You Invest?" and "Bond Investing Masterclass." 
10. Masters in Business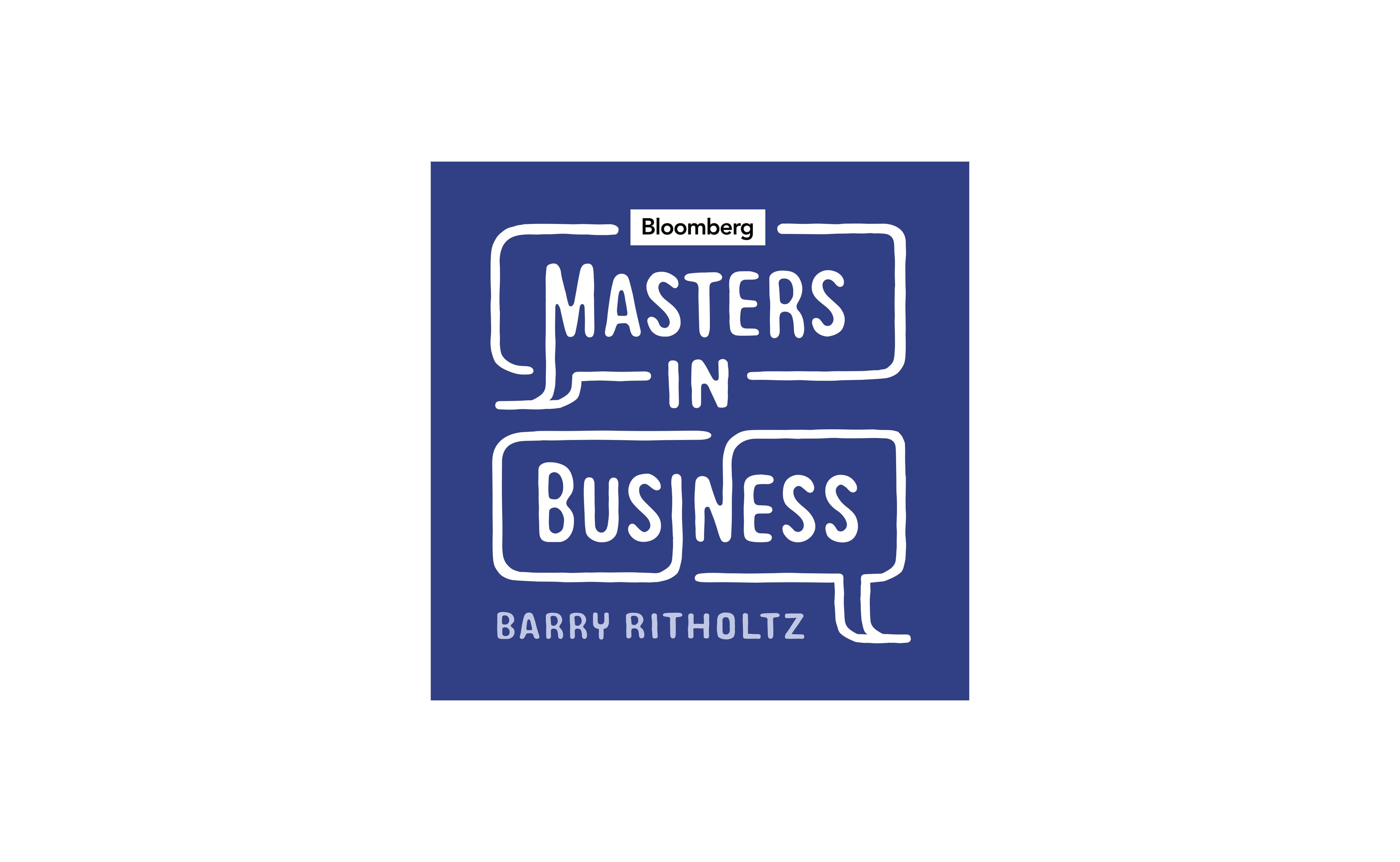 This investing podcast hails from Bloomberg's financial writer and thinker Barry Ritholtz. The best part of this podcast is the guests that come on the show. Amidst over 400 episodes, there are feature conversations with economics expert and author Daniel Kahneman, famous business magnate John Bogle, financial writer Michael Lewis, and finance professor Aswath Damodaran. Conversations range from 45 minutes to two hours.
11. We Study Billionaires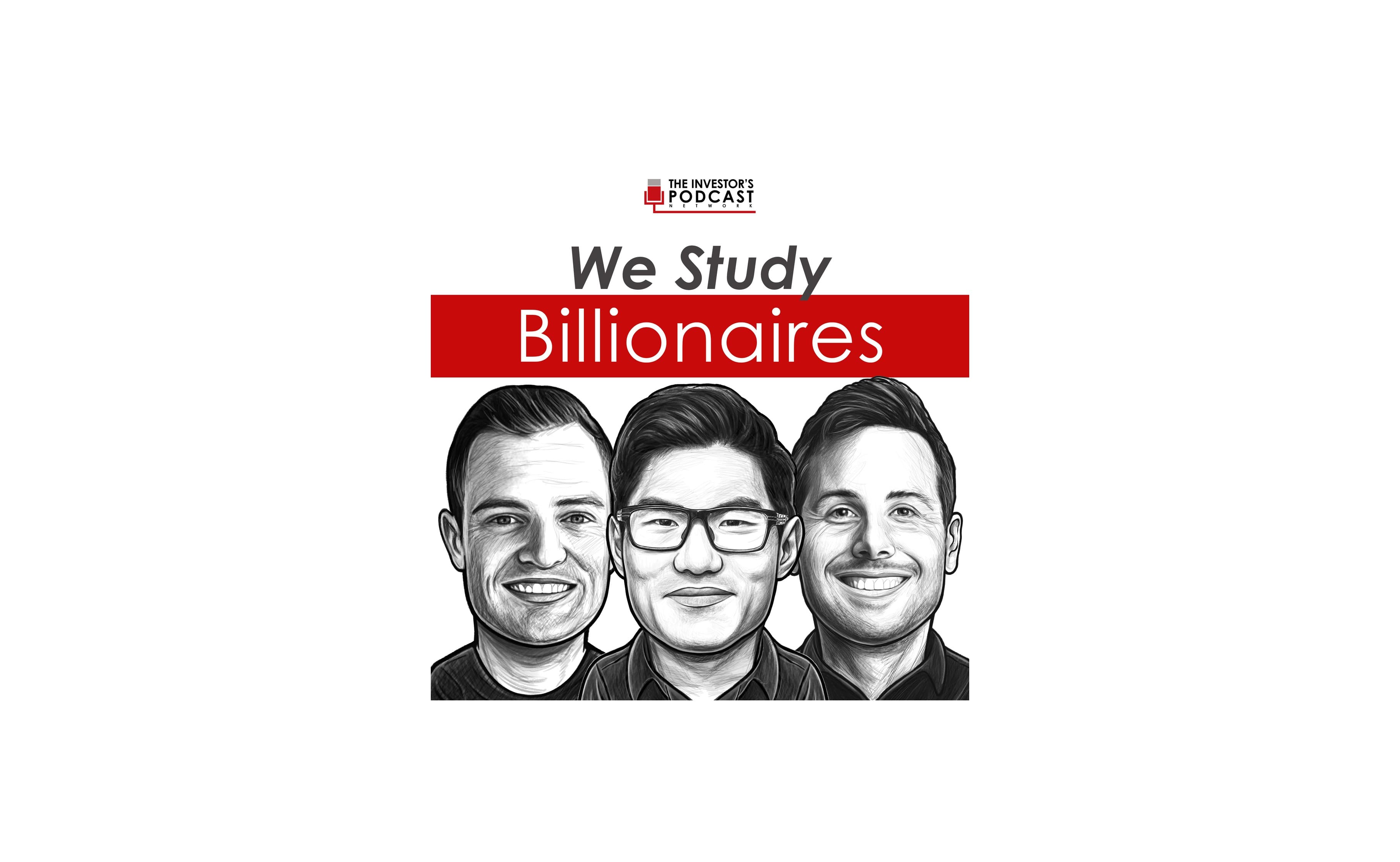 The title tells you all you need to know about this stock market listen. We Study Billionaires is the flagship podcast of The Investor's Podcast Network that now boasts over 100 million downloads. Hosts Clay Finck, Trey Lockerbie, and Stig Brodersen study and interview famous billionaires. From analyzing the practices of Warren Buffett, Bill Gates, Howard Marks, and more, novice and seasoned investors can learn something new about these financial titans and how they have made their billions. 
We Study Billionaires shows listeners how to leverage the teachings learned from studying billionaires and apply them to their investment journey. The investing podcast ranges from 40 to 60 minutes and covers value investing, stock investing, trading, blockchain, crypto, Bitcoin, commodities, real estate, and more.
12. Option Alpha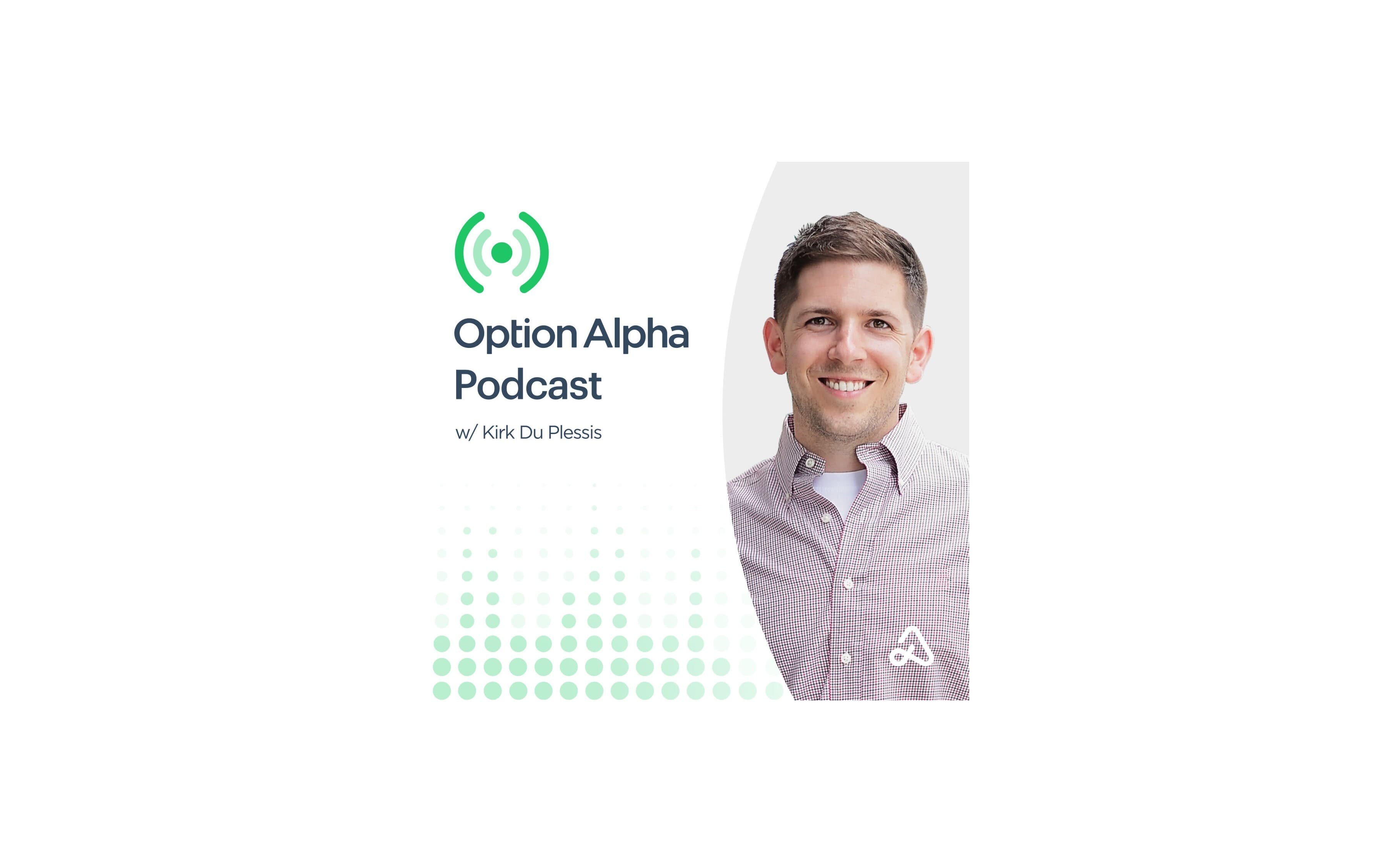 This investment podcast has been ranked as one of the best options trading podcasts available! Host Kirk Du Plessis inspires listeners weekly with bite-sized, actionable advice on options trading. Option Alpha covers different scenarios weekly, dealing with a case study or interviewing a successful options trader. The mission behind Option Alpha is to teach sustainable, conservative, and educated options strategies that you can implement in your life. 
If you stumble upon an investment podcast promising you'll "get rich quick," it would probably be smart to be wary of it. Speculative trades and high-growth companies can be risky, and most people don't end up beating the market when they try.
Each episode is 30 to 75 minutes long and covers topics such as options trading, options strategies, options trading taxes, LEAP contracts, and more. Option Alpha should be your go-to if you are new to the world of options trading and want an investment podcast dedicated to developing this skill. 
13. The Meb Faber Show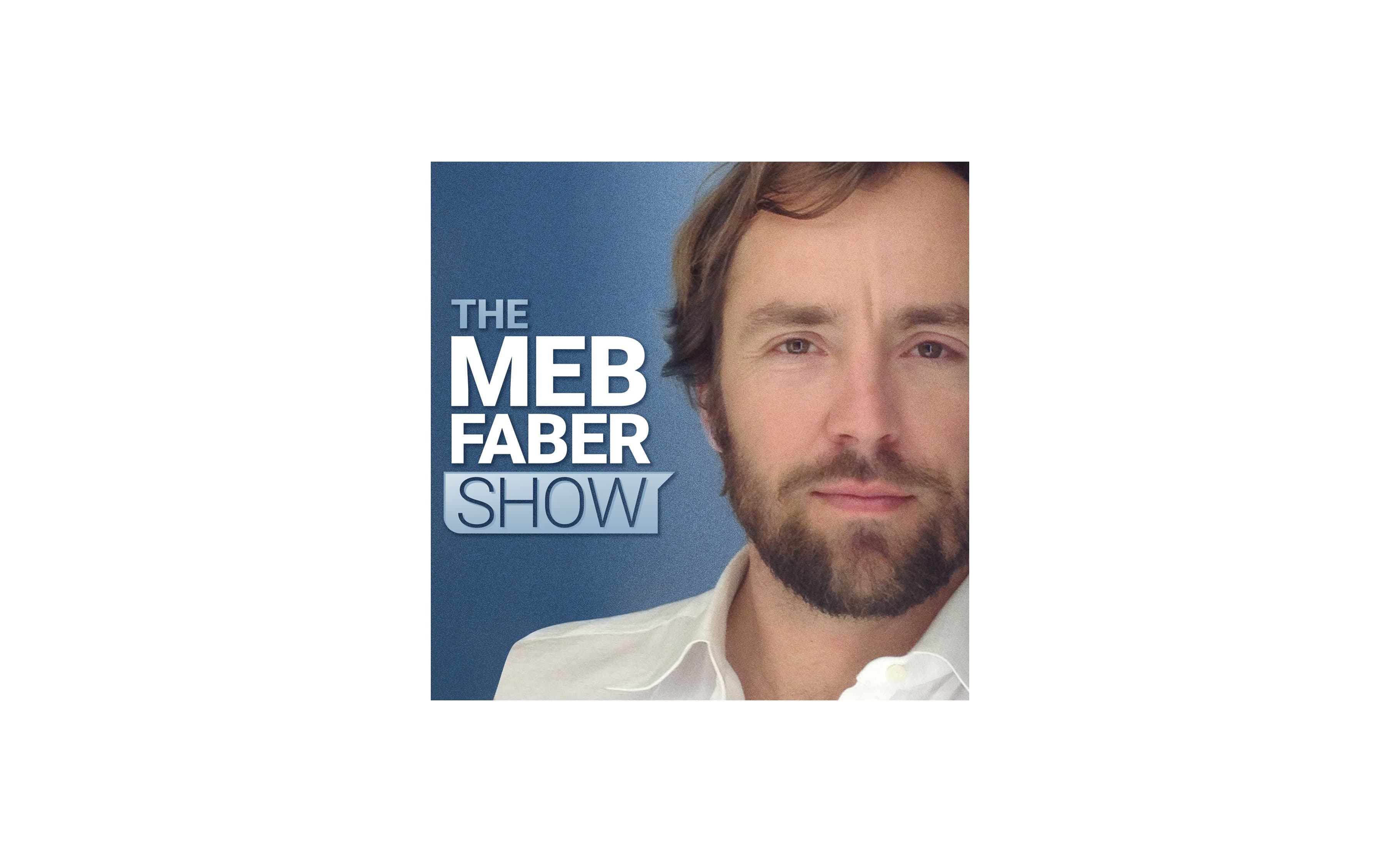 The Meb Faber Show podcast, hosted by Meb Faber, was created to teach novice investors how to grow and preserve wealth. Faber is the chief investment officer and co-founder of Cambria Investment Management and has also authored several books. 
Each episode lasts 45-100 minutes and features notable investment professionals as his guests. With over 400 episodes to listen to, Faber covers topics like bonds and real asset markets and helps listeners uncover profitable tips and tricks in the stock market.
14. The Pomp Podcast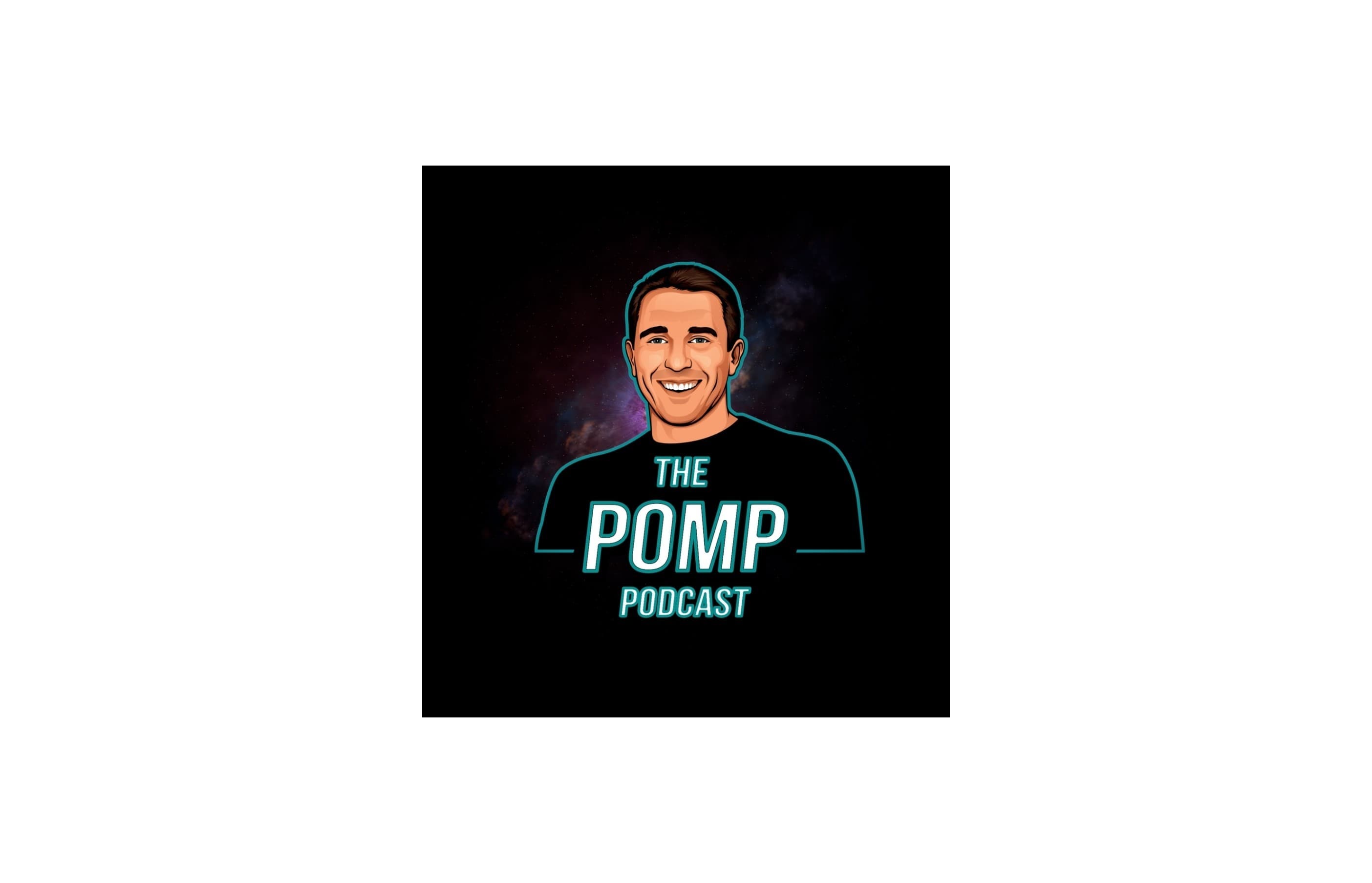 If you are a crypto enthusiast, this is the podcast for you. Hailed as the best cryptocurrency podcast on the market, Anthony "Pomp" Pompliano discusses topics like finance, business, and Bitcoin. Pompliano's guests range from billionaires to cultural icons and everyone else in between. 
The intricacies of blockchain technology and cryptocurrency can be very complicated. Before investing in the next "big thing" in crypto, it's important to understand how it works, how much money you can make, and, most importantly, how much money you stand to lose. The Pomp Podcast aims to make these difficult concepts digestible and fun. 
Each episode lasts 60-75 minutes and covers topics such as cryptocurrency, Bitcoin, venture capital, monetary policy, stock market, entrepreneurship, technology, macroeconomics, and more.
15. FYI: For Your Innovation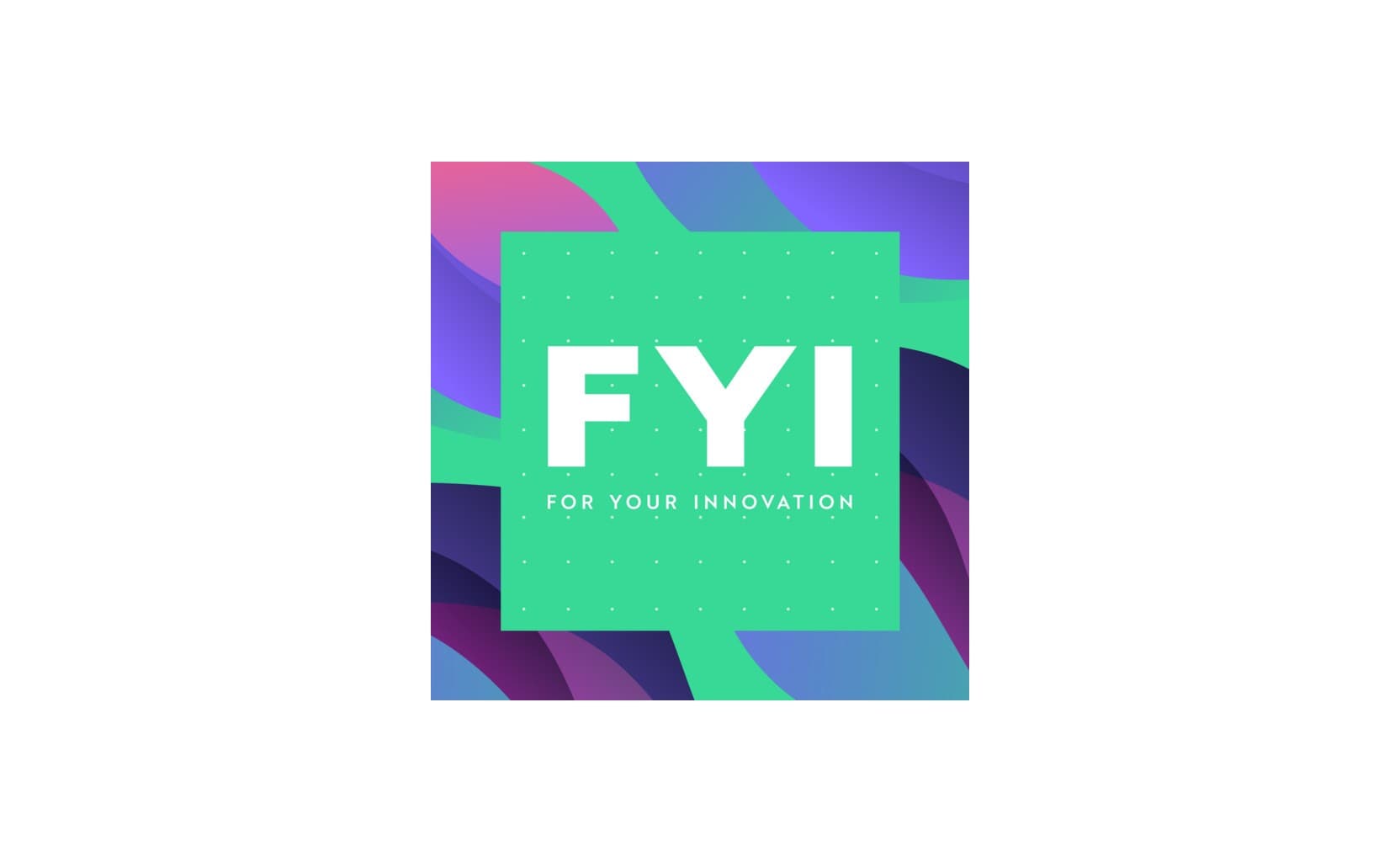 If you are familiar with the stock market and famous investors, you've probably heard of Cathie Wood. In recent years, Wood has skyrocketed to fame thanks to the outstanding performance of her investment company's fund ARK Invest. Although, this fund has since taken a downturn, given current market conditions. 
FYI — For Your Innovation is an investment podcast by the people at ARK. With over 130 episodes, listeners can enjoy discussions on technological breakthroughs and recent developments across disruptive innovation. 
Episode lengths range from 30-120 minutes and shine a light on expert opinions in the world of technology, investing, and how to capitalize on that growth.
Choosing the best investing podcast
As you can see, there are many wonderful investing podcasts, and choosing the right one for you is a personal experience dependent on your financial education and comfortability with the markets. If you are struggling to find the right podcast but still want to listen to key insights on investor education, try the Headway app.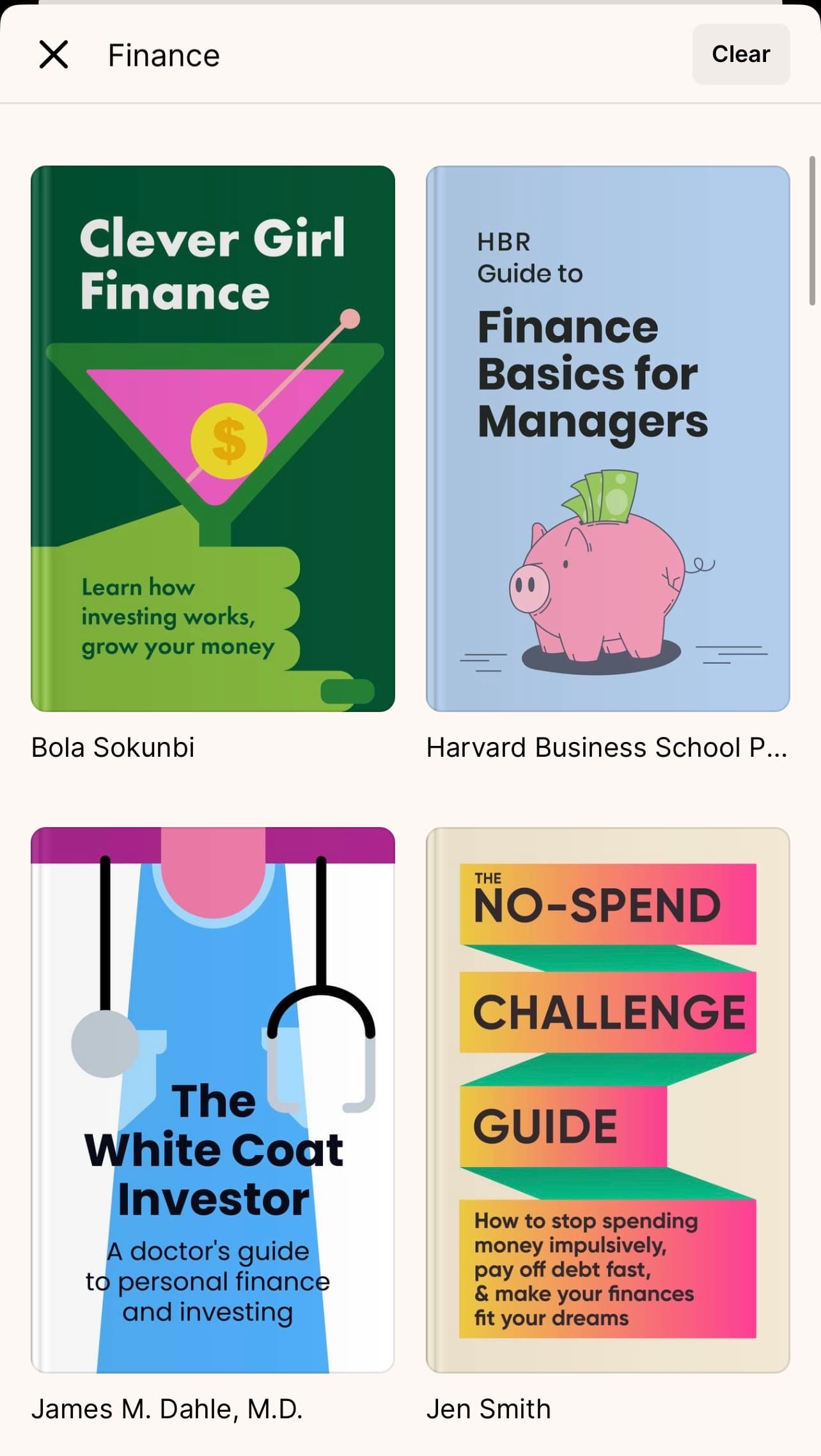 With over 1500+ book summaries to choose from, you can sift through our financial archives and find a 15-minute listen that is right for you. Whether you are interested in basic financial knowledge, investor education, or entrepreneur success stories, there is something at Headway for everyone. Download the Headway app today!
Frequently Asked Questions
What should I read to start investing?
If you are looking for a list of some of the best financial literacy books, check out these 12 Life-Changing Investment Apps for Beginners and The 8 Best Financial Literacy Books of All Time.
What is the best podcast for making money?
There is no safe way to become a millionaire overnight if you are investing. Value investing is much more secure than day trading. But don't take it from us! Check out the We Study Billionaires podcast to see how successful entrepreneurs have made their billions.
Who is the most profitable investor?
Warren Buffett is considered one of the world's best investors. Buffett was greatly influenced by Benjamin Graham's philosophy of value investing.