10 Best Podcasts to Learn About Money
Searching for the best financial podcasts? Need to know the best podcasts to learn about money? Learn about the best money podcasts in this article.
---
Making your financial health a priority is the first step to building long-standing wealth. You've come to the right place if you're ready to transform your financial life and reap big rewards. The podcast community is home to millions of financial podcasts offering wisdom on managing your money and growing your finances.
Money may still be a taboo subject in some places, but there are more pros than cons when it comes to learning about it. Financial podcasts often give advice that can help you shape your financial situation for the better. For example, you can gain insights from top financial experts like Dave Ramsey that you can apply to your own routine.
Interested in taking your finances to the next level? In this article, find out how you can take charge of your financial destiny by learning from the best podcasts about making money.
Key points:
Listening to podcasts about money can help you learn essential tips and tricks to make more money and reach your financial goals. The podcasts you enjoy most will depend on your needs and preferences. 

Financial podcasts feature great advice to help improve your relationship with money. Some of the best financial podcasts to listen to include Money For The Rest Of Us and BiggerPockets Money Podcast. 

Setting aside time for your financial development can be difficult with a busy schedule. Luckily, Headway has plenty of book summaries that make it possible to learn all the key concepts of the best financial books in just 15 minutes or less.
Honorable mention: Headway
If you're a fan of financial podcasts, you will likely enjoy listening to book summaries that feature the same wealth-building topics you know and love. Headway is a bite-sized learning app that features over 1500 summaries of the world's bestselling books. Coupled with fun challenges and tools to keep you crushing your goals, Headway has what it takes to bring your financial dreams to fruition.
At Headway, we believe in helping you create a more financially-sound version of yourself by pairing you with master-level tips and strategies from the world's best financial authors. Our team expertly crafts 15-minute book summaries to help you grasp the key concepts of the best books about money. The Headway app features well-known titles like The Richest Man in Babylon by George S. Clason and The Millionaire Fastlane by MJ DeMarco.
Many authors also have accompanying podcasts that fans can follow along to after they're finished reading. For instance, Robert Kiyosaki (popular financial guru and author) hosts a podcast that strives to disregard all mainstream advice. With the Headway app, you can get the fundamentals of Kiyosaki's philosophy from his award-winning book Rich Dad, Poor Dad, in a quick 15-minute summary to prepare you for the podcast.
Begin your financial development journey by indulging in a free daily read chosen specially by Headway's team. Then, move on to an affordable monthly or annual membership, starting at only $14.99! Download Headway now to access your free seven-day trial.
Top 10 best podcasts about money management
1. Money For The Rest Of Us with J. David Stein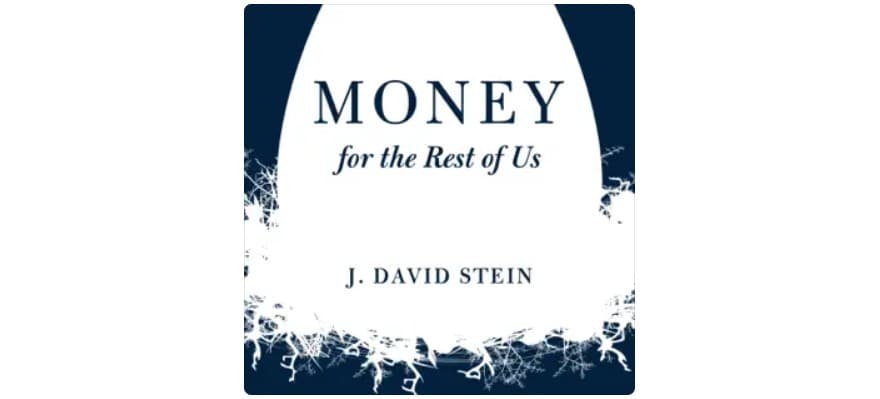 J. David Stein is a highly renowned voice in the financial community for his easy-to-understand strategies for managing your money. Stein speaks to an audience with no prior money experience and teaches how to build your wealth starting from zero. This podcast runs for thirty minutes and is posted weekly to help maintain your interest in achieving financial freedom.
Money For The Rest Of Us is geared toward everyday people who want to stand out among wannabe investors and financial gurus. Besides financial management, Stein also explains the ins and outs of money, how it works, how to invest it, and how to live a stress-free life. Rather than simply focusing on creating budgets or money plans, Stein delves deeper into what it means to be successful and how it pays off to build a diverse portfolio.
2. Afford Anything with Paula Pant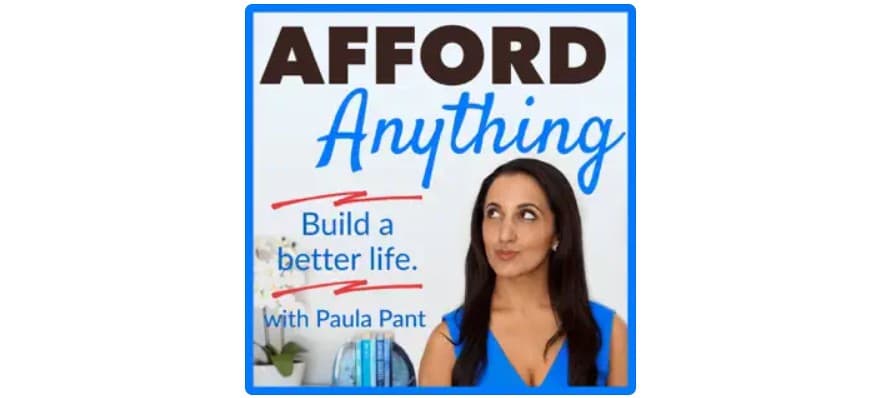 Creating a good budget is much easier said than done. According to Paula Pant, however, there are ways to help you afford everything your heart desires. Pant interviews financial experts with various backgrounds and experiences to give insights into how anyone can become financially free. From millionaires and investors to early retirees, Pant allows you to gain wisdom from people who have been through money struggles and made it out on the other side.
Afford Anything touches on topics like money mistakes you should avoid and how to effectively save for retirement without sacrificing your current financial situation. The podcast has nearly 300 episodes you can browse to find the exact answer to any problem you are facing. Pant is knowledgeable about people from all walks of life, with most episodes focusing primarily on bringing the lower to middle class to higher financial statuses.
3. Millennial Investing with Robert Leonard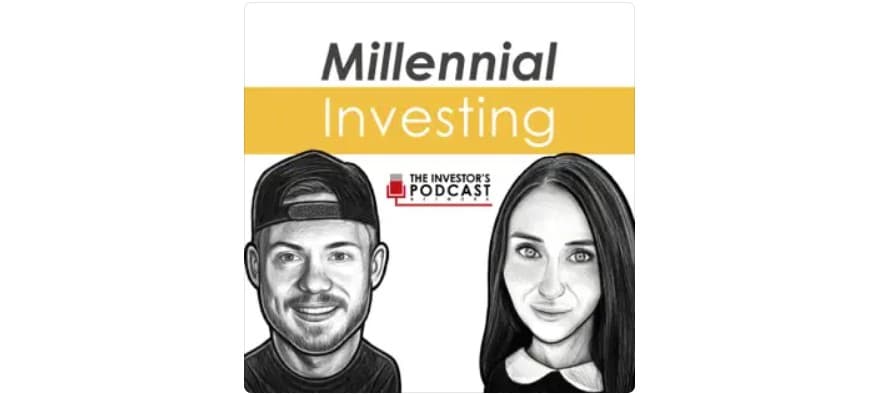 Millennials find themselves in a vastly different investing world than what it was decades ago. With that in mind, Robert Leonard explores the intricacies of investing as a millennial who knows little to nothing about money management. Millennial Investing covers topics like property management, stock market investing, and much more. Leonard hosts another podcast called Real Estate Investing, but similar topics may also be discussed on Millennial Investing.
Since this podcast is geared toward millennials, Leonard strives to explain his financial strategies in simple, easy-to-understand language. However, Leonard's wisdom can apply to anyone seeking financial advice. Leonard interviews various entrepreneurs and business people who have changed their lives financially and intend to motivate others to make similar decisions.
4. Bad With Money with Gabe Dunn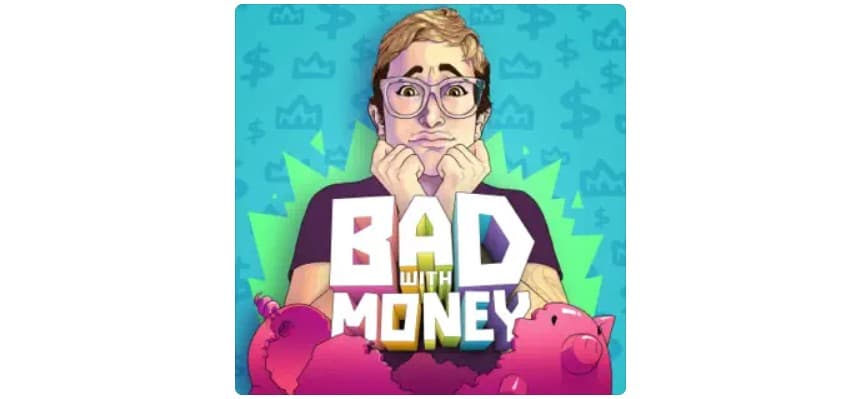 Bad With Money is a podcast that delves into some of the most common misconceptions about money and how you can come out on top in the financial market. This podcast is hosted by actor and comedian Gabe Dunn, which means you'll be getting a lot of laughs in between sound financial advice. Dunn touches on topics like student loan debt, investing, and paying for health services to help you change your relationship with money.
Keep in mind that Gabe Dunn is not your ordinary podcast host. Instead, Dunn aims to offer you radical opinions and perspectives on finances that will help you win more often. However, Dunn doesn't promise to make you rich with his podcast — Bad With Money is just a humorous take on managing your money to help turn your life around. Dunn also brings other people onto the podcast to share their stories and experiences with money, extending the conversation on different financial ideas and perspectives.
5. The Fairer Cents with Kara Perez and Tanja Hester
Kara Perez and Tanja Hester are your two favorite feminist besties who speak on everything surrounding women's experiences with money. This podcast focuses on discrepancies between genders in the financial world and how they can be overcome. Perez and Hester explain how women can step up, raise their voices, and become pioneers of financial success in a patriarchal society.
The Fairer Cents is not a podcast on managing your money as a woman. Instead, it focuses on the issues that women face when dealing with money or trying to change their financial situation. Although Perez and Hester are tackling how gender inequality impacts making money, both men and women can learn how to improve the workplace and financial world to make it more accommodating for all.
6. BiggerPockets Money Podcast with Mindy Jenson and Scott Trench
Mindy Jenson and Scott Trench form a dynamic duo that successfully provides tips to grow your bank account. The BiggerPockets Money team aims to teach listeners how to be smarter with their dollars by applying practical advice to their daily lives. With this podcast, you'll learn how to get your 'financial house' in order with financial wisdom that can be applied throughout your entire life.
If you're ready to scale your financial life and earn more than ever, BiggerPockets Money Podcast can be your first step. Jenson and Trench interview top industry leaders on their success stories, starting conversations on the best ways to enhance wealth and spend wisely. You can learn about the routines and strategies these financial experts put in place to make your goals happen.
7. CoupleMoney Podcast with Elle Martinez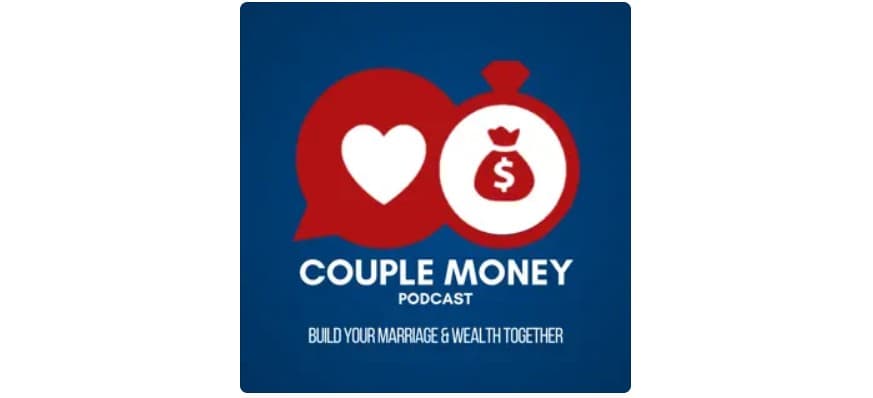 If you're in a long-term relationship, it's time to start thinking about how you and your partner can manage your finances effectively. The CoupleMoney Podcast is hosted by Elle Martinez, who hashes out the best money-saving strategies she applies to her relationship. By working together, couples can apply practical tips and advice on budgeting and saving to their financial lives.
Many couples face common challenges that can damage their relationship, including debt and income issues. Luckily, Martinez shows you how to keep the spark alive amid money problems and get out of debt as a couple. Together, you and your significant other can take advantage of the opportunity to double your income and organize your shared finances.
8. So Money with Farnoosh Torabi
So Money is a popular podcast hosted by Farnoosh Torabi that aims to share practical guidance on building wealth. Torabi interviews well-known entrepreneurs in the game to provide you with first-hand experiences from others who have achieved financial independence. Prepare to hear advice from top influencers and business executives like Arianna Huffington and Margaret Cho.
This podcast also has a segment called 'Ask Farnoosh,' where listeners can call in on Fridays to ask for advice on their financial woes. Some questions get down to details that others are too afraid to discuss, like taxes, investing, and long-term saving goals. The So Money podcast is posted thrice weekly, so you can listen frequently and satisfy your need for modern and up-to-date tips on money.
9. Optimal Finance Daily with Diania Merriam and Dan Weinberg
In Optimal Finance Daily, hosts Diana Merriam and Dan Weinberg strive to help people transform their financial lives with simple tips and tricks. Everything from budgeting to investing is discussed on the podcast in terms that are easy for everyone to understand. Created for anyone from a beginner investor to an advanced financial guru, Optimal Finance Daily teaches you everything you need to become more financially at ease. 
Merriam and Weinberg discuss topics like tax lien investing, early retirement, and building wealth. Listeners can also engage directly with the hosts by sending in their questions to be answered live on the podcast. Each episode of Optimal Finance Daily is roughly only 10-12 minutes long, which means you can easily learn the fundamentals of several topics back-to-back.
10. Frugal Friends Podcast with Jill Sirianni and Jen Smith
If you're looking for a casual podcast to listen to that helps you stay productive, then you should look at Frugal Friends Podcast. This show teaches you practical ways to save money while still living your life to the fullest. Jill Sirianni and Jen Smith take a humorous take on saving and building wealth, weaving funny jokes throughout their bouts of financial wisdom.
Siranni and Smith discuss everything frugal, from prepping cheap, easy meals to finding the best travel deals. You'll even hear from financially-savvy guests who provide agile advice for beginners in the money-saving department. To top it all off, in each episode, you get to hear a listener's financial success story inspired by the podcast's teachings. With so much evidence pointing to how this podcast drives real-life results, there's no reason why you shouldn't stop by for a listen.
Listen to financial book summaries with Headway
Podcasts about money management may be a great way to learn key money-saving tips, but there's nothing better than getting your knowledge straight from the source — a book. However, not everyone has the time to commit to a large reading list. Fortunately, you can listen to the summaries of the best books about money, investment, and entrepreneurship. 
Are you looking for more money-saving resources? Download the Headway app to access over 1500 book summaries on finances and money management.
FAQs
What are the best financial podcasts?
Some great financial podcasts are Money For The Rest Of Us, Optimal Finance Daily, and Frugal Friends Podcast. These podcasts all share the best financial advice to help you reshape your financial future.
Which money podcast is best for me?
The best money podcast for you may vary according to what kind of financial advice you need personally. For example, a podcast like Afford Anything may be a great choice if your goal is to cut spending and create a sustainable budget. However, a podcast like CoupleMoney would be better for couples looking to improve their financial life together.
Which financial podcast is best for women?
A great financial podcast for women is The Fairer Cents, a show that delves deep into the differences men and women face in the financial world. This podcast focuses mainly on women's issues with money and offers many tidbits of advice for women who want to change their financial narrative.