18 Outstanding Podcasts About Mental Health
Are you looking for the best podcasts about mental health? Read this article to explore the best 18 mental health podcasts to feed and free your mind.
---
Preserving our mental health can be difficult in our modern, fast-paced world. For those unfortunate enough to suffer from a mental illness, it can feel isolating, lonely, and hard to manage. But mental health podcasts are a great way to gain relatability, knowledge, understanding, advice, and tips on overcoming mental illness as well as sustaining mental wellness. This article lists the top 18 podcasts about mental health, covering a range of topics, including grief, anxiety, and therapy so that you can live a happier life.
Please note: Always consult a healthcare professional if you struggle with mental health. 
1. The Headway App — for book summaries about mental health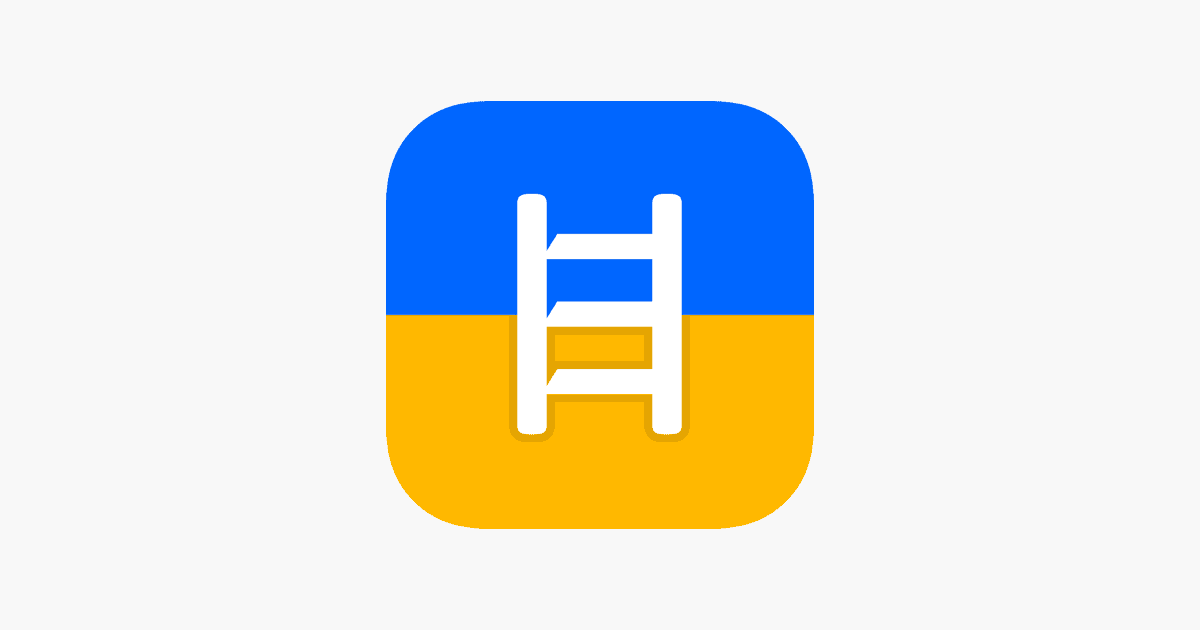 If you enjoy listening to podcasts about mental health, The Headway app is a fantastic option for further boosting your knowledge. Our app offers 15-minute audio and book summaries from some of the world's leading non-fiction titles, including books about mental health, business, family life, success, and productivity so that you can learn key information in easy, bite-sized chunks.  
You start on the Headway app by creating your own growth plan based on your desired goals, such as improving your mental health and well-being, and we provide you with all the essential knowledge needed to crush those goals. You receive daily insights, personalized features, visual explainers, and more high-quality content to make your experience even more insightful. We also offer Challenges, where you select the ones you wish to achieve, such as our 'Wellness' and 'Joyful Life' Challenges, and follow them through to see great results within just 28 days.  
The Headway app offers a subscription-based plan, and as soon as you sign up, you qualify for a seven-day free trial. Live life to your full potential and download the Headway app to embark on a journey of betterment for your mental health, general well-being, and beyond. 
Top tip: If you suffer from anxiety and want to discover ways to prevent it from overtaking your life, read our blog article for tips on bidding anxiety goodbye.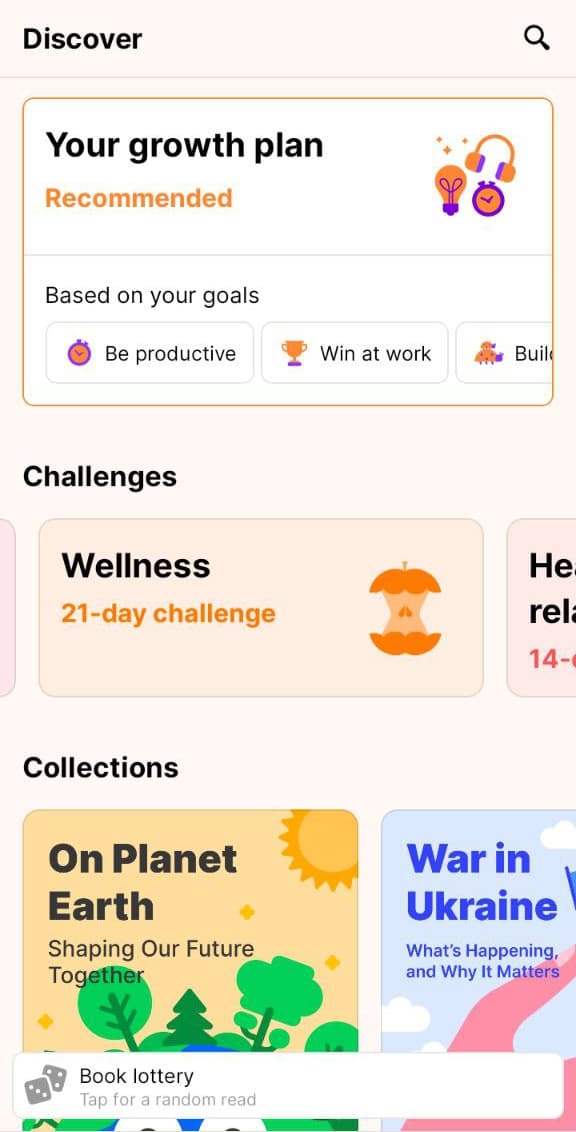 2. Happier with Gretchen Rubin — for positive habits and happiness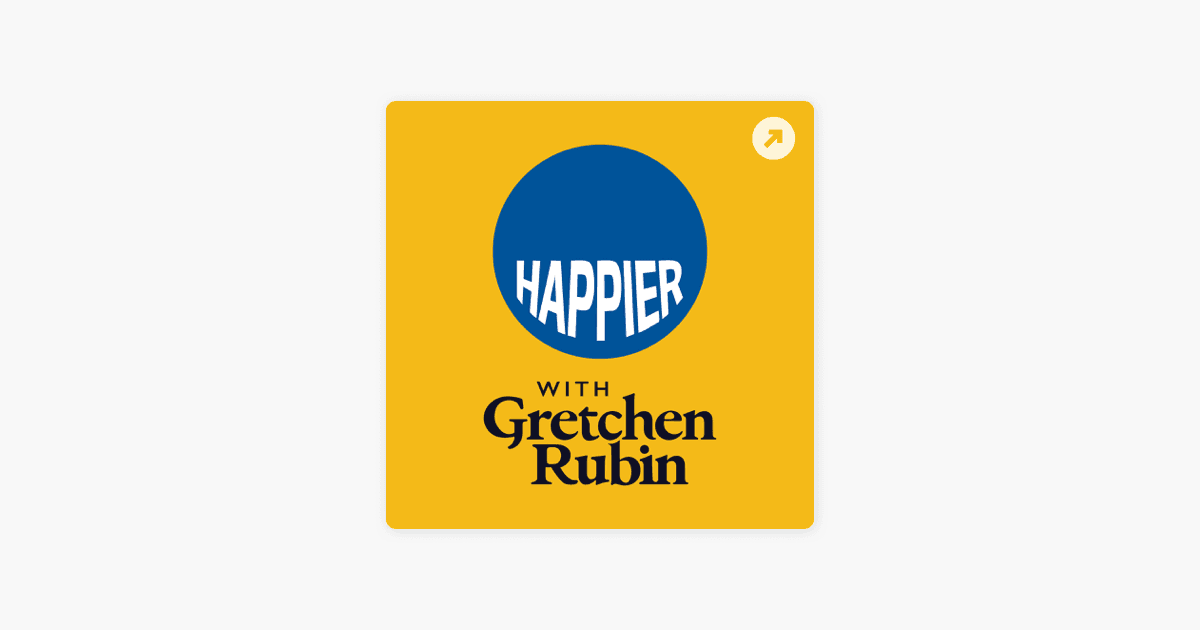 Gretchen Rubin — author of bestselling books 'The Happiness Project' and 'Better Than Before' — created this podcast to deliver intriguing insights into positive habits and happiness. The positive podcast features Rubin and her younger sister Elizabeth Craft (a TV producer and writer) and aims to help listeners feel happier. Episodes include:
useful ideas;

research-backed techniques;

interviews;

manageable advice;

helpful suggestions.
You can also get a fast happiness boost from the 'Little Happiers' episodes and enjoy relaxed 'More Happier' episodes depending on your schedule and mood. 
3. Griefcast — for dealing with loss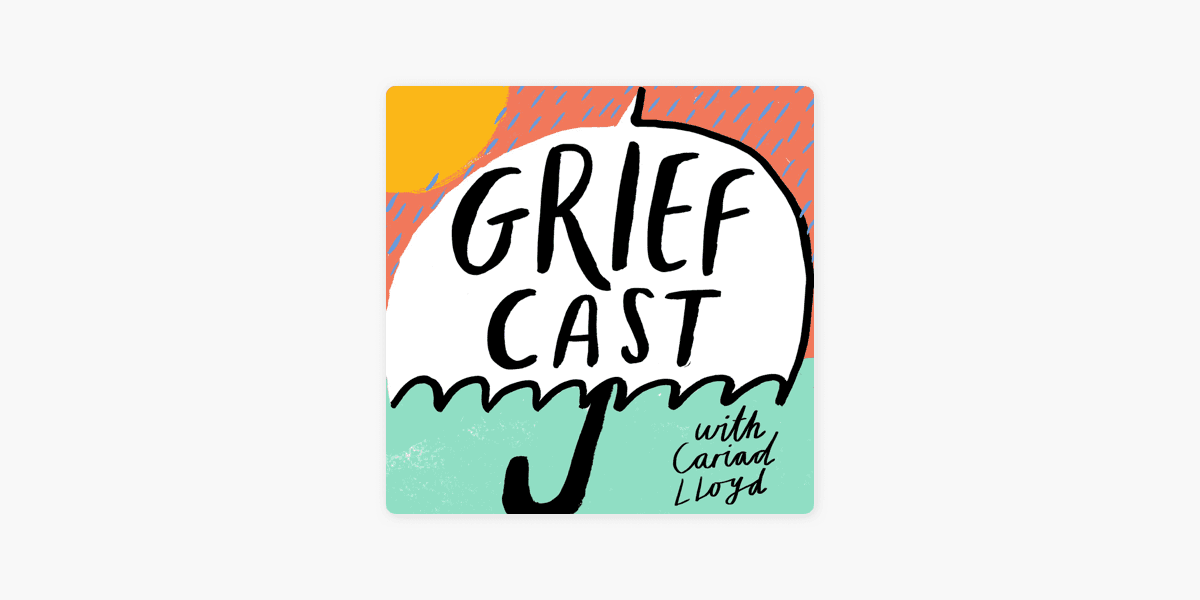 Grief is something that all of us go through in our lives. It can make you feel isolated and affect your mental well-being. Griefcast is hosted by Cariad Lloyd, a British actor, writer, and comedian. In this weekly podcast, Lloyd interviews media personalities about their loved ones that have passed away, helping listeners feel less alone about dealing with grief. 
Starting as a podcast where Lloyd interviewed her UK comedian friends, Griefcast has since expanded to interviewing a larger range of guests, including writer Isabel Allende, chef Tom Kerridge, and actor, writer, and activist Greg Wise. If you are struggling with grief, listening to Griefcast may help you work through the process while learning from others' experiences.
4. We Can Do Hard Things — for overcoming life's challenges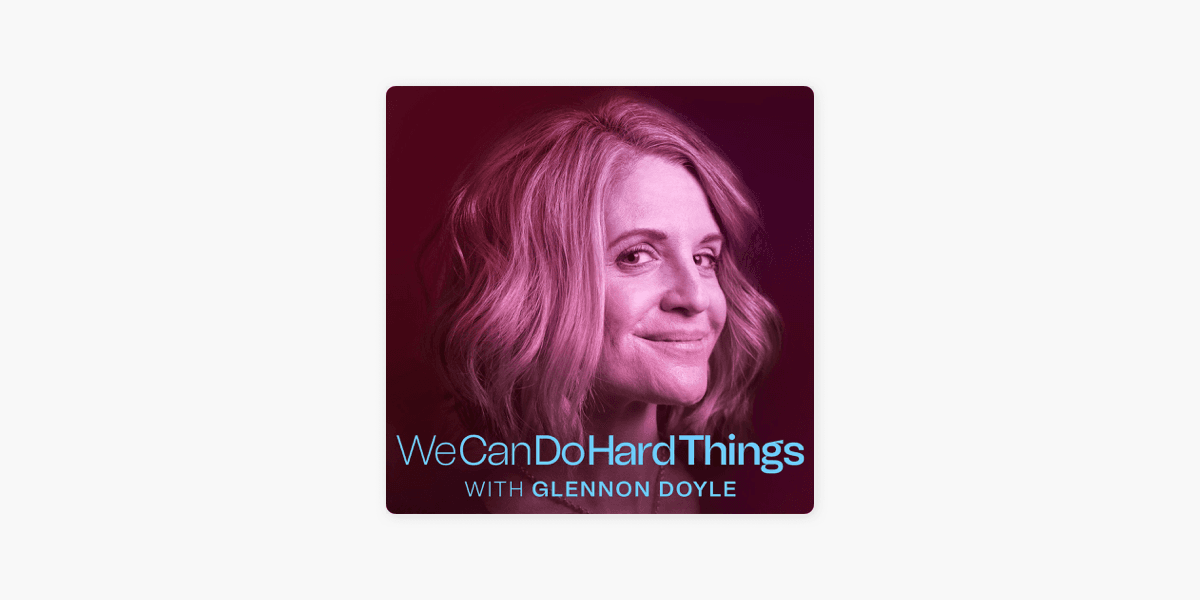 Life is hard. Many people struggle with love, loss, friendships, illness, isolation, responsibility, relationships, career struggles, and more throughout life. Author Glennon Doyle, her wife, and her sister join her in the We Can Do Hard Things podcast to talk head-on about the difficult things and help listeners feel braver, less alone, and freer. Doyle's mantra is 'We can do hard things,' and she claims this saved her life decades ago. She firmly believes that life can be easier simply by talking about hard subjects. If you are looking for a motivating and uplifting podcast about how you can overcome various challenges in life, We Can Do Hard Things is one of the best podcasts.
5. The Positive Psychology Podcast — for the science behind happiness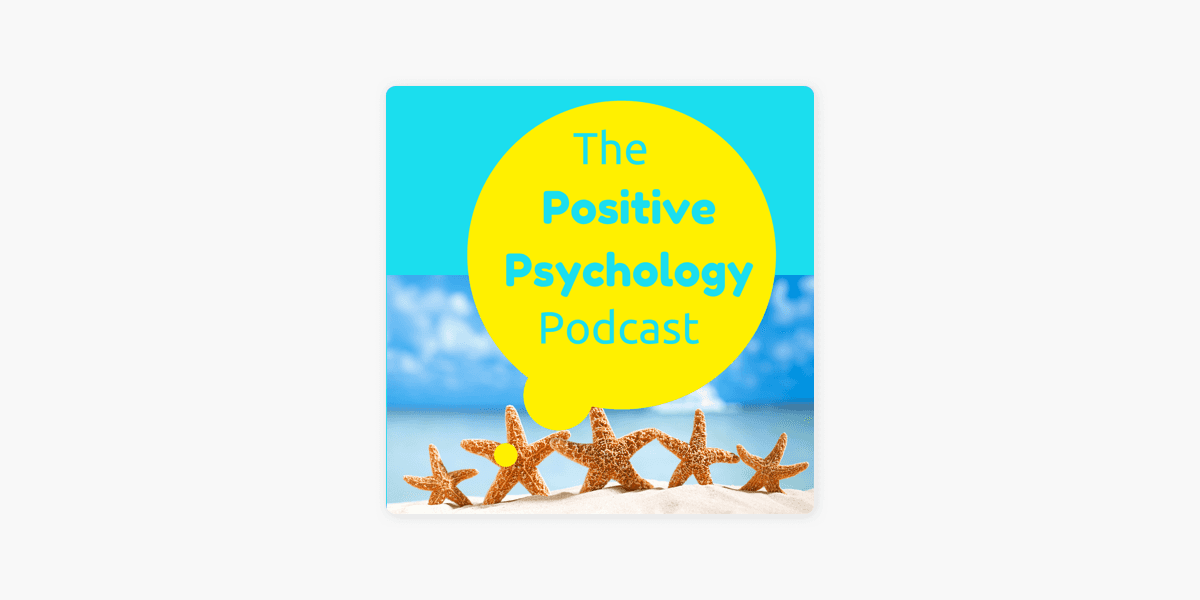 The Positive Psychology Podcast is all about the science of life. This podcast tackles many psychology-related issues but in an entertaining way (as opposed to dense psychological journals). Topics addressed in this podcast include the following:
relationships;

love;

positive emotions;

gratitude;

beauty;

narcissism;

the psychology of trust;

positive parenting;

post-traumatic growth. 
Podcast host Kristen Truempy has an MS in applied positive psychology. If you are looking for a show that focuses on the science behind meaning and happiness, The Positive Psychology Podcast is a great choice. 
6. The Hilarious World of Depression — for clinical depression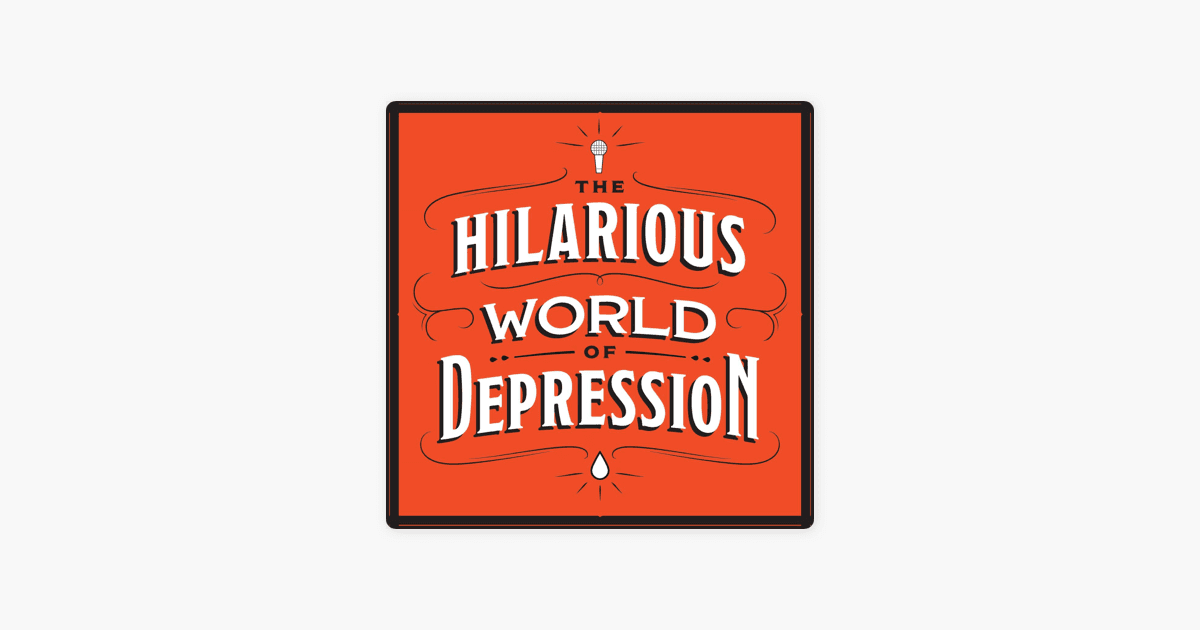 The Hilarious World of Depression offers a different approach to a show about clinical depression by including comedy and light-heartedness. Depression is a common disease that millions suffer from, yet there is still a stigma surrounding the subject. This podcast presents honest, moving, yet funny conversations with well-known comedians who have struggled with depression, so you can learn how they dealt with the disease and still managed to keep their humor. Past guests include Paul F. Tompkins, Jen Kirkman, and Andy Richter. The Hilarious World of Depression aims to break the stigma surrounding mental health, gain insight into the illness while being entertained, and inform listeners that people with depression can feel better if they stick together. This is one of the best podcasts on mental health and, in particular, depression.
7. The Trauma Therapist — for dealing with trauma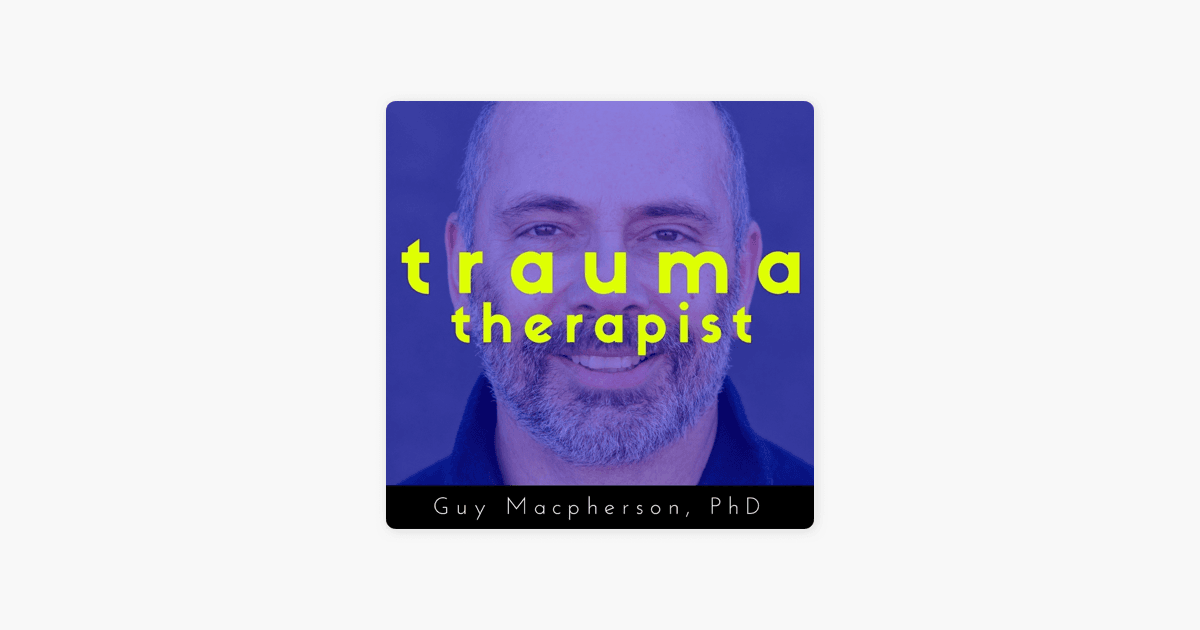 The Trauma Therapist is hosted by Guy Macpherson, Ph.D. Throughout this podcast series, Macpherson interviews thought leaders and mental health therapists on the subjects of:
trauma;

addiction;

yoga;

mindfulness. 
The podcast also explores the journeys of these therapists who spend their lives helping people affected by trauma. Previous guests on The Trauma Therapist include Robert Gray, an art therapy lecturer, and Dr. Reda, a global trauma expert. If you want insights from qualified professionals about trauma and how to overcome its grasp, The Trauma Therapist is a highly recommended podcast.
8. I Weigh — for body positivity 
Jameela Jamil, British model, actress, presenter, and activist, started the I Weigh podcast to reinforce body positivity. I Weigh began as an Instagram account that Jamil created after being disgusted by a Kardashian post of the famous family with their weights captioned over their photos. Jamil, who has previously suffered from eating disorders and body image, started the I Weigh movement to help spread body positivity and stop the toxic beauty standards of social media. The podcast features conversations with performers, friends, activists, influencers, and thought leaders as they share their experiences with mental health. Jamil aims that listeners can learn to celebrate progress instead of perfection through this podcast.
9. The Mental Illness Happy Hour — for mental challenges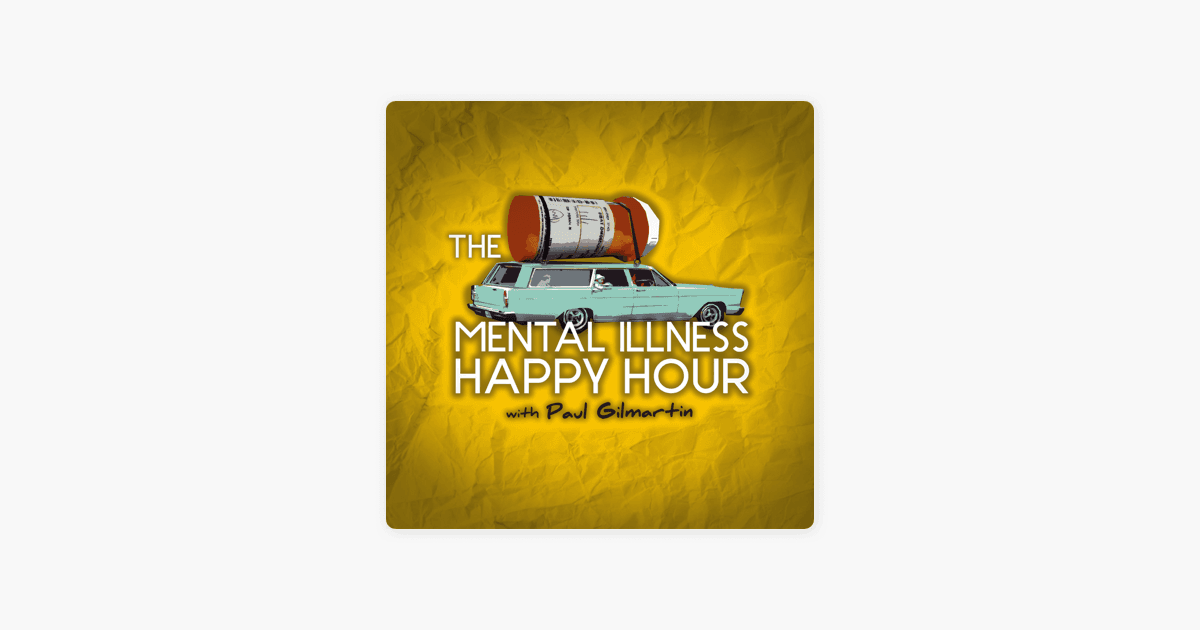 The Mental Illness Happy Hour is a weekly podcast hosted by comedian Paul Gilmartin and is a top podcast for mental health. Each hour-long episode involves interviews with friends, artists, and doctors. It also explores:
trauma;

mental illness;

addiction;

negative thinking.
The podcast is aimed towards people either interested or personally affected by mental challenges (which Gilmartin explains are especially common within the creative arts industries). By listening to The Mental Illness Happy Hour, Gilmartin hopes people can connect, smile, and feel better about life. Former guests include Ashley Stahl, a former counterterrorism professional, and Iranian Freedom Fighter Nadereh Fanaeian.  
10. Therapy for Black Girls — mental wellness for Black women and girls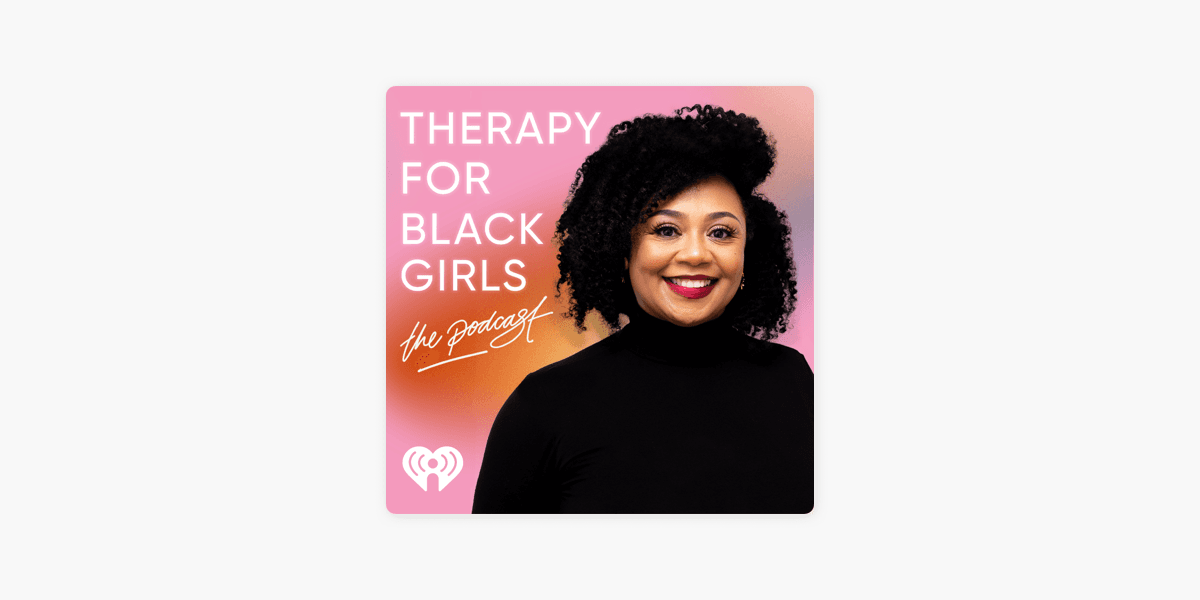 Licensed psychologist Dr. Joy Harden Bradford hosts the weekly podcast Therapy for Black Girls. It is interesting to note that Black women are much less likely to seek mental health support than White women, and there is a very real stigma within the Black community in terms of seeking support for mental illness. Therefore, Bradford created this podcast to make mental health topics more accessible and relevant for Black women and girls and to provide a better support network. This podcast features conversations about personal development, mental health, and small choices that can help Black women and girls preserve mental wellness and become the best person possible. 
11. Where Should We Begin — for couples' therapy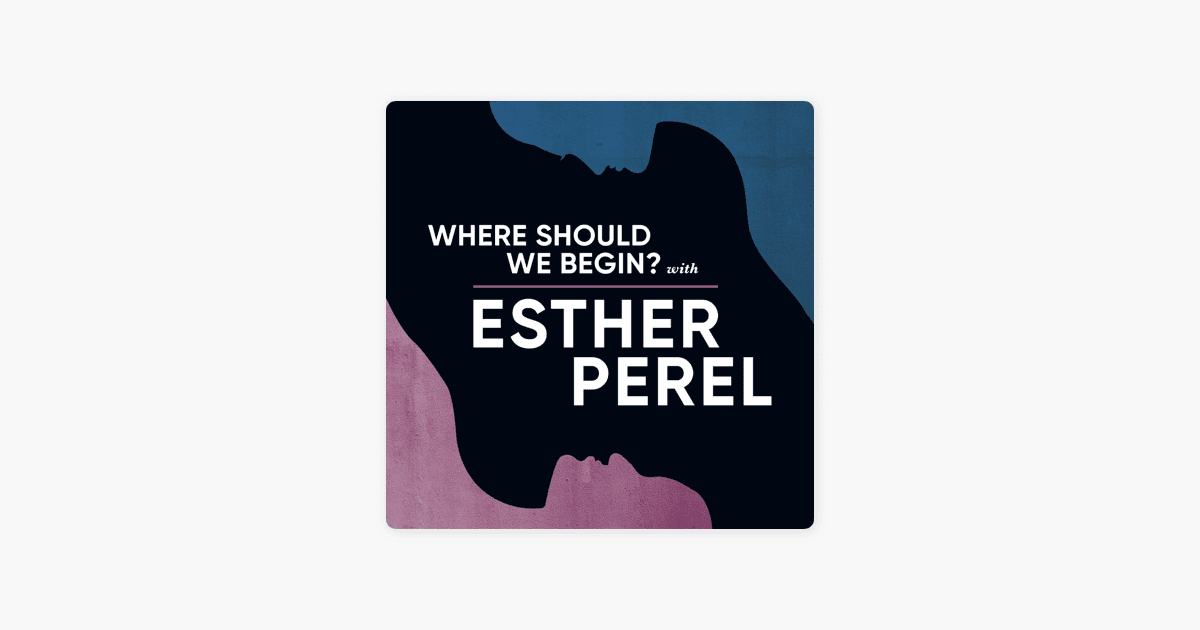 In Where Should We Begin, you can listen to therapist Esther Perel advise and counsel real-life couples and friends as they talk in intimate detail about why they have come to her for therapeutic help. The podcast includes a range of different people and their problems, such as:
friends deciding if their childhood friendship should continue into adulthood;

couples coming to terms with infidelity and the feelings left over;

couples trying to create a space in their seemingly hetero relationship for queerness.
Follow Perel as she gets to the root cause of every problem so you can better understand mental health, therapy, relationships, and all the problems in between. Where Should We Begin is one of the best therapy podcasts available to download. 
12. The Happiness Lab — for perspectives on happiness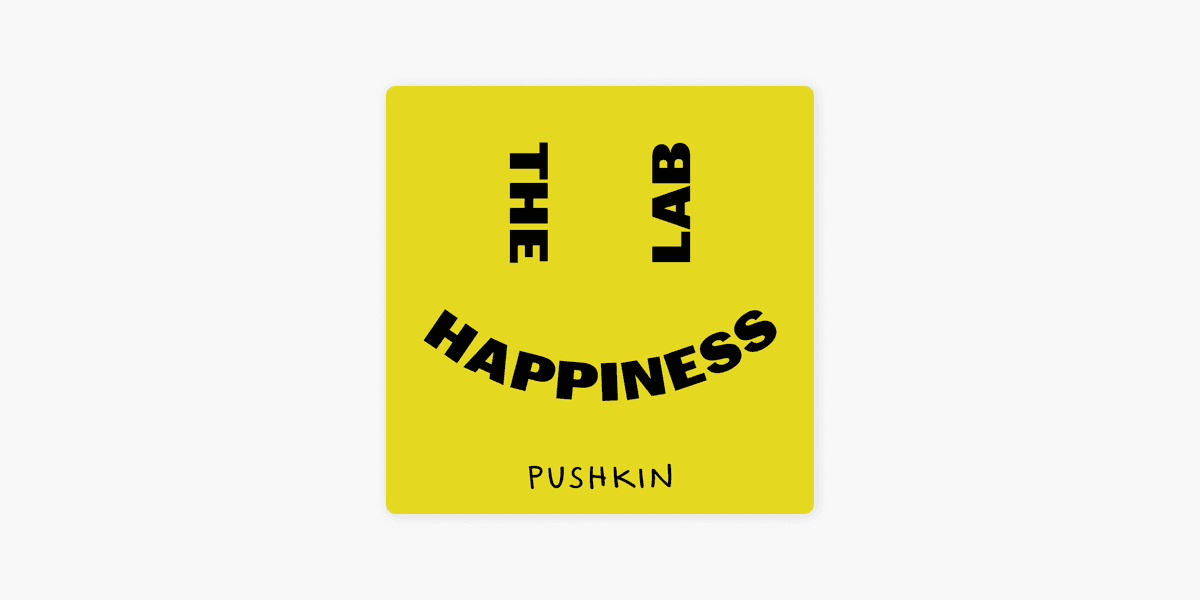 Many of us believe we know how to live a happier life, whether it be a two-week vacation or chasing a better career. Yale professor Dr. Laurie Santos argues that, in reality, we often do the opposite of what makes our lives happier and hosts this podcast about the science of happiness. In The Happiness Lab, Santos unloads the latest scientific data and reveals some inspiring stories to help change how we view happiness. Previous episodes include 'The Happiness of Silence,' 'How to Eat Intuitively,' and 'Happier Parents, Happier Kids.' If you want to learn about the science behind this powerful emotion and gain a greater understanding, look no further than this podcast. The Happiness Lab is, without a doubt, one of the best podcasts about happiness.
13. Anxiety Slayer — for anxiety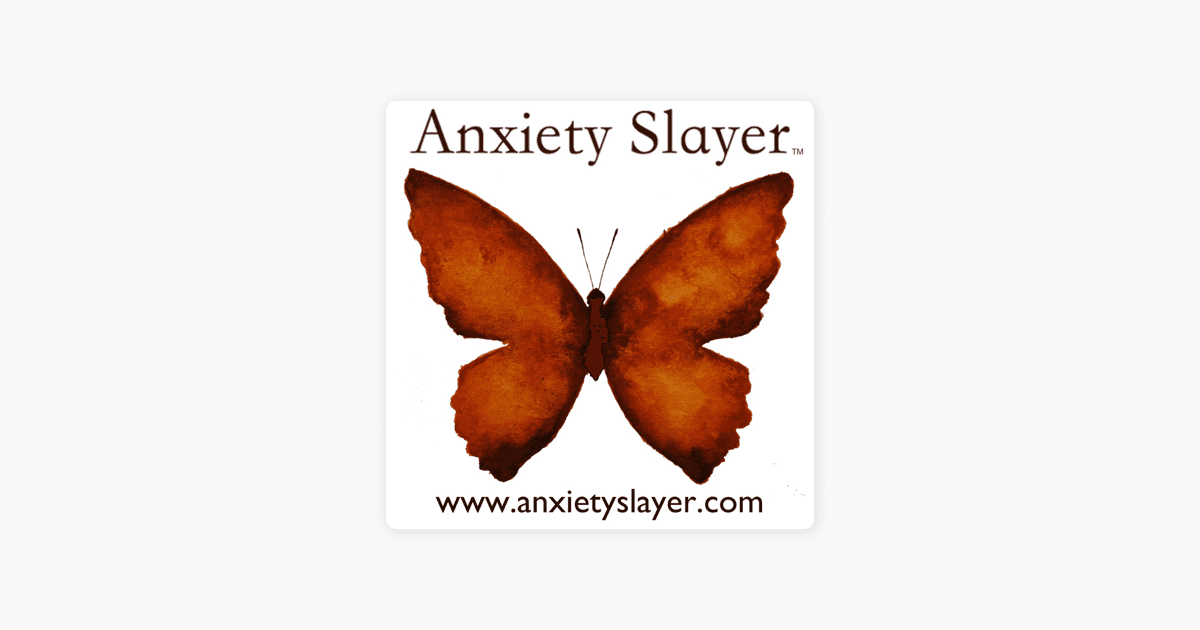 Anxiety Slayer is a weekly anxiety podcast designed to help you gain peace of mind and offer advice on combating mental illnesses. The podcast specializes in the following conditions:
anxiety;

post-traumatic stress disorder (PTSD);

stress;

panic attacks.
Anxiety Slayer includes a collection of meditations, expert interviews, encouraging conversations, and breathing exercises to help the listener feel more relaxed and peaceful. Past episodes include 'How Music Can Help Calm Anxiety,' 'How To Stop Your Mind Dwelling On Unwanted Thoughts,' and 'Guided Tapping for Emotional Clearing.'
14. Terrible, Thanks For Asking — for expressing true feelings
Virtually every day, you will be asked the question 'How are you?' and it is a knee-jerk reaction to reply with 'Fine, thanks' even if your life feels anything but. The podcast Terrible, Thanks for Asking allows people to get deep and honest about how they are really doing, confronting subjects that many are too uncomfortable to mention. The collection of stories on this podcast lets the listener come to terms with the idea that it is okay to be honest, and express how you truly feel.
Author Nora McInerny produces the show, and its past episodes include:
'Should I Have Kids?'

'How Long Should Grief Last?'

'Why Are You Up?'
15. Unlocking Us — on what it means to be human 
Brené Brown is a lecturer, professor, and author, particularly known for her work on leadership, shame, and vulnerability. In her podcast, Unlocking Us, she shares her expertise from over 20 years of research with listeners so you can learn from her gathered knowledge. The podcast aims to reflect what it means to be human, including the good and the bad. Brown interviews people who interest her in some way, whether they inspire or annoy her. Past guests have included former President Barack Obama, musician Alicia Keys, and author Celeste Ng. Brown believes that people are hardwired for connection and that you are never meant to handle life alone.
16. Dear Therapists — for therapy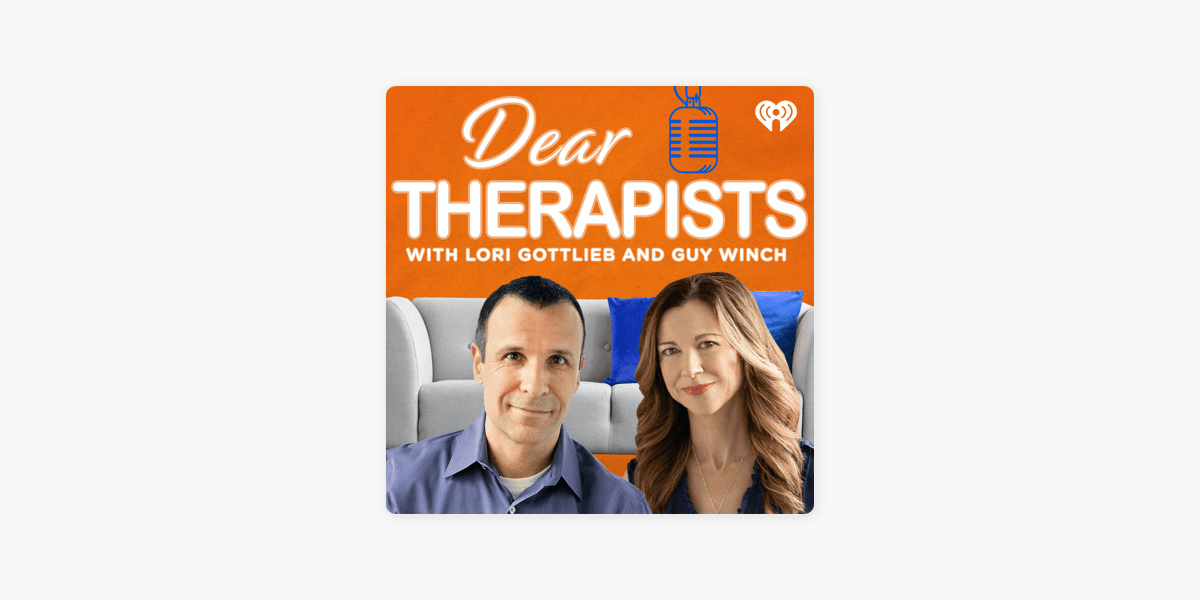 Dear Therapists podcast hosts Lori Gottlieb and Guy Winch are authors, therapists, and advice columnists. In this show, they give the listener lessons about the therapy room by letting you hear personal therapy sessions with real people. You also get to find out what happens after patients receive actionable and solid advice. The aim of Dear Therapists is to benefit the listener by hearing about people like you overcoming struggles and transforming as a result. Past issues tackled on the podcast include the following:
gender transition;

cheating partners;

blended families;

shopping addiction;

toxic relationships.
Dear Therapists is one of the best therapist podcasts available for self-growth. 
17. Soberful — for addiction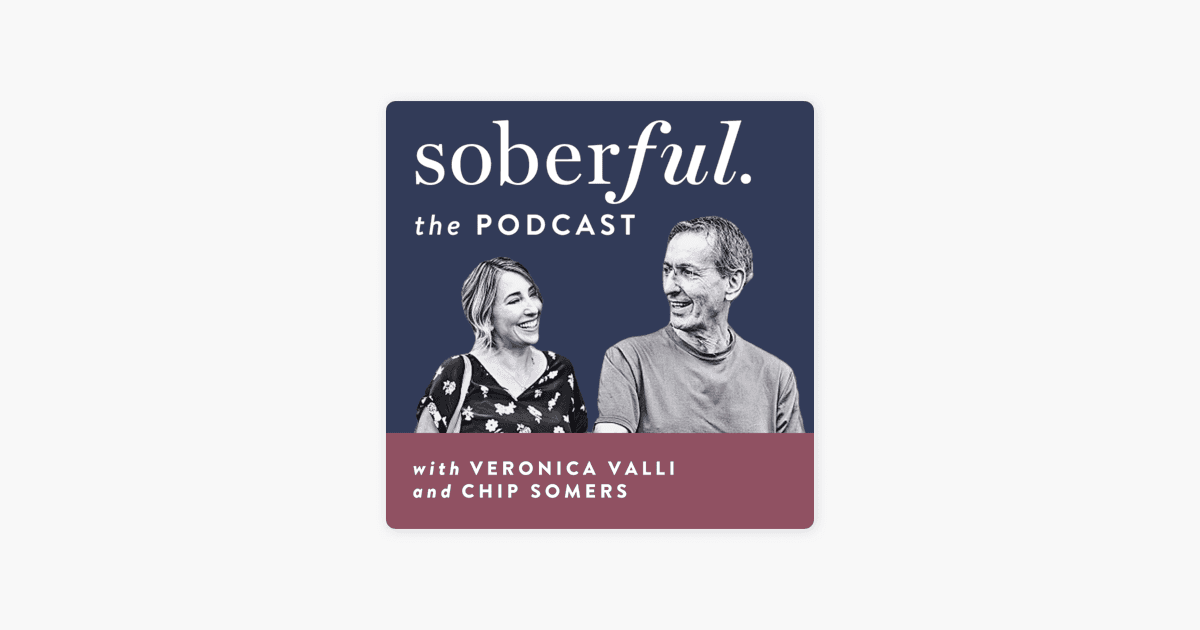 Soberful is aimed at anyone looking to live an alcohol-free existence, is battling sobriety, or is in long-term recovery from alcohol addiction. Podcast hosts Veronica Valli and Chip Somers are experts on recovery, and together, they share their stories, experiences, and advice on how to live a sober life. The show has tackled topics including:
self-obsession;

negative self-talk;

building a sobriety habit;

anger;

codependency. 
Soberful is a must-listen podcast if you are looking to remove alcohol from your life and nurture mental wellness. 
18. The OCD Stories — for obsessive compulsive disorder (OCD)
Stuart Ralph, psychotherapist and counselor for children and young people, hosts The OCD Stories, a weekly podcast for people experiencing the symptoms of OCD. The show features advice from experts and real people who are suffering from this mental illness. The OCD Stories has featured stories about topics such as:
emetophobia (fear of vomiting);

emotional contamination OCD;

obsessive thoughts;

OCD and borderline personality disorder (BPD);

trauma and OCD.
By listening to this podcast, you can relate to others and gain expert advice on how to start the healing process with OCD.
Boost your knowledge of mental health with The Headway App
Many podcasts are available that tackle mental health, such as those listed in this article. If you are looking for expert knowledge and essential information about mental health and well-being, The Headway app should be at the top of your list. 
Our learning app provides you with 15-minute audio and book summaries from some of the globe's leading non-fiction titles, covering topics such as productivity, family life, sexual wellness, and of course, mental health. Our app has book summaries from many popular mental health titles, including 'The Art of Happiness' by the Dalai Lama, 'Don't Overthink It' by Anne Bogel, and 'Switch On Your Brain' by Dr. Caroline Leaf. Download the Headway App today and begin your journey of learning and self-growth with a seven-day free trial.
FAQs
Is there a podcast for supporting mental health?
There are numerous podcasts available for supporting mental health. For instance, Griefcast is aimed at those dealing with loss, The Trauma Therapist hones in on trauma, and Anxiety Slayer targets anxiety sufferers.
Who is best to speak to about mental health?
If you are concerned about your mental health, you should always seek out the advice of a medical professional. It can also help to confide in trusted friends and family and share your feelings.