Love is in the Air(waves): 19 Best Podcasts About Love to Tune into Your Heart
Want to find the best marriage podcasts for expert advice and inspiring stories? Click here for the best podcasts for relationships and transform your love life.
---
Introduction
Love, marriage, and relationships are subjects as old as time, yet they never fail to captivate and perplex us. No matter how much we try to understand them, they remain a source of infinite inspiration, fascination, and confusion.
We have scoured the far reaches of the podcast universe to find the best podcasts about love. From the tender and heartrendingly relatable to the brutally honest and laugh-out-loud hilarious, these 19 fun podcasts are for couples and singletons alike. These episodes will accompany you on a journey to unravel the mysteries of love, marriage, and relationships.
So slip on your headphones, sit back, relax, and get ready to learn from these 19 podcasts about relationships that focus on love in all its many forms.
Honorable mention: Headway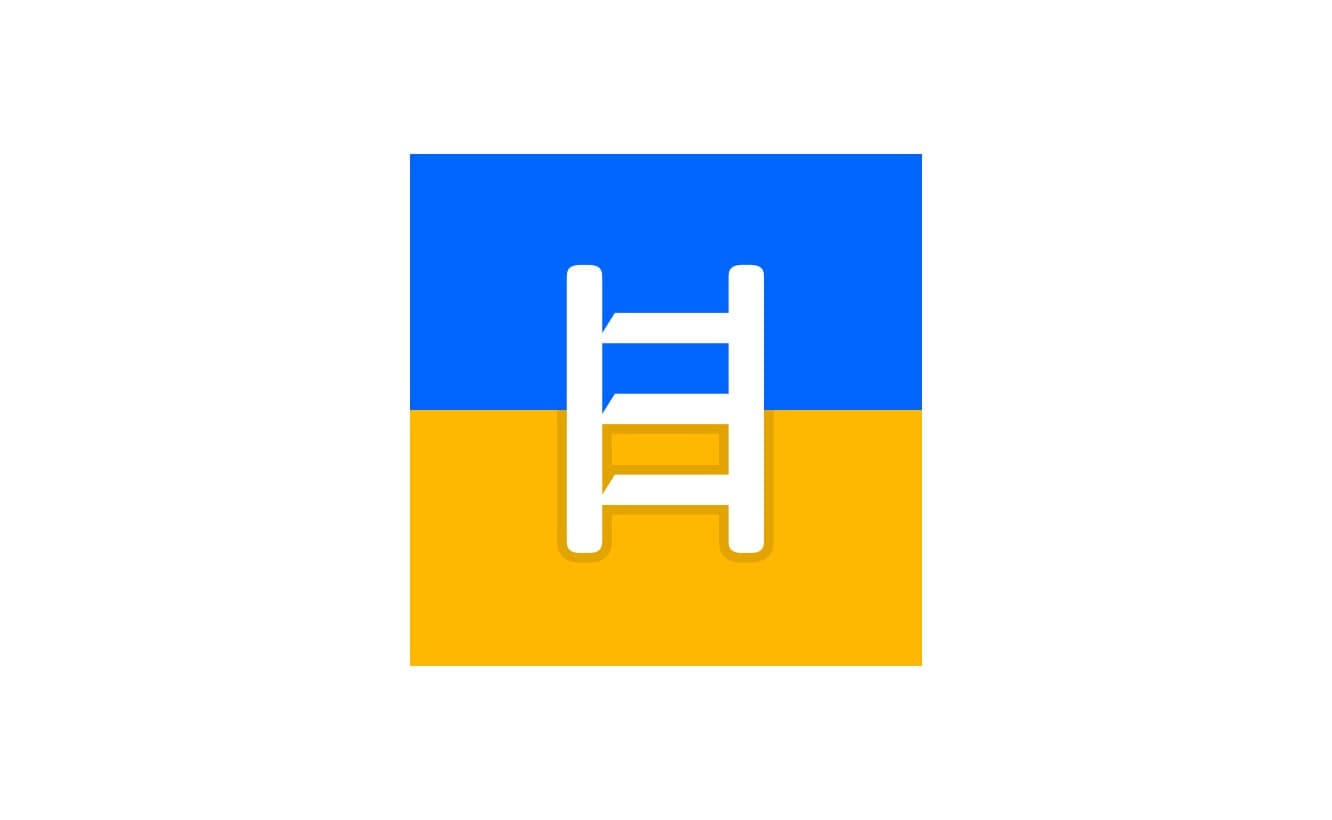 As you explore the best podcasts about relationships, marriage, and love, you may crave more content to feed your heart and mind. Enter the Headway app, a remarkable tool designed to help you unlock the secrets of love and personal growth through an extensive library of non-fiction books.
Headway transforms entire non-fiction titles into concise, easy-to-digest summaries, allowing you to absorb the most important insights and lessons in just 15 minutes. The app perfectly complements this love-themed podcast lineup with a meticulously curated collection of books on love, relationships, and personal growth.
Whether you're a visual learner or an audiophile, Headway has you covered. The app features both text and audio formats, enabling you to choose the learning style that suits you best.
So if you're looking for books to elevate your romantic life without having to dedicate countless hours to reading, Headway is the ideal app for you.
Enrich your understanding of love and relationships with these titles:
The 5 Love Languages: The Secret to Love that Lasts by Gary Chapman

Have a New Sex Life by Friday by Dr. Kevin Leman

Boundaries: When to Say Yes, How to Say No To Take Control of Your Life by Dr. Henry Clound and Dr. John Townsend
Headway is available on iOS and Android, making it the perfect companion for those on the go or anyone looking to make the most of their downtime. Download Headway today to enjoy a free trial. 
19 Best podcasts for relationship advice, dating, and marriage
1. Modern Love
Based on the popular New York Times column, Modern Love is a beautifully produced podcast featuring well-known celebrities reading true stories of love, loss, and redemption. Think Jake Gyllenhaal, Mandy Moore, or Saoirse Ronan lending their voices to narrate deeply personal tales. 
This podcast covers various topics, from the exhilarating first flush of love to the heart-wrenching agony of loss. Modern Love will have you feeling all the feels as you listen to heartfelt, thought-provoking, and moving tales.
2. Dear Sugars
Co-hosted by Cheryl Strayed and Steve Almond, Dear Sugars is an advice-driven podcast that delves into listeners' questions about love and relationships. With compassion, wit, and raw honesty, Dear Sugars tackles tough topics by drawing on personal anecdotes and expert opinions. 
The hosts' unique chemistry and insightful approach create an engaging, enlightening, and entertaining listening experience. From navigating heartbreak to fostering healthy connections, Dear Sugars provides a safe space for exploring the complex world of love.
3. Where Should We Begin?
Step into the world of renowned relationship therapist Esther Perel with a unique and intimate podcast that offers a rare glimpse into real-life couples' therapy sessions. Where Should We Begin? takes you behind closed doors as Perel navigates the challenges, vulnerabilities, and triumphs of modern relationships with her clients, making it one of the best couples' therapy podcasts. 
As you listen, you'll be privy to transformative conversations and expert insights, fostering a deeper understanding of love, partnership, and human connection. Prepare to be both enlightened and deeply moved by this captivating listening experience.
4. The Love Drive
Hosted by certified sex educator and coach Shaun Galanos, The Love Drive is dedicated to helping people develop healthier emotional and sexual relationships. Shaun covers many topics, including communication, intimacy, and dating. This couples podcast offers practical advice and insights in a refreshingly candid and lighthearted manner. 
With a knack for tackling sensitive subjects with humor and grace, Galanos creates an engaging and supportive atmosphere that encourages listeners to explore the intricacies of love and connection.
5.The Love Bomb
Join actor Nico Tortorella as he dives headfirst into the world of love and relationships with The Love Bomb. It features thought-provoking conversations with diverse artists, activists, and thought leaders. This podcast truly delves into love in all its forms – from romantic to platonic and everything in between. 
With a focus on openness and vulnerability, The Love Bomb encourages listeners to examine their understanding of love, challenge preconceived notions, and embrace the beautiful complexity of human connections. 
Prepare for deep, transformative discussions that will reshape your perspective on love.
6. Dates & Mates with Damona Hoffman
TV personality and dating coach Damona Hoffman brings her expertise to the podcast world with Dates & Mates. Each week, she shares practical dating and relationship advice, along with the latest trends and research relevant to love. 
With engaging segments like "Technically Dating," where Damona answers listeners' questions on everything from online dating to texting etiquette, this podcast is both informative and entertaining.
Whether you're a seasoned dater or new to the game, this dating podcast has something for everyone looking to navigate the ever-evolving landscape of love and romance in the modern world.
7. Marriage and Martinis
Marriage and Martinis is the brainchild of Danielle and Adam Silverstein, a refreshingly honest and funny married couple who openly discuss the ups and downs of married life and parenting, all while enjoying a cocktail or two. 
Tackling topics like "Is Monogamy Natural?" and "Dealing with In-Laws," this couple doesn't shy away from tough conversations, making their marriage podcast relatable and insightful. 
With their candid approach and delightful chemistry, Marriage and Martinis offers a unique perspective on the realities of long-term commitment, inspiring listeners to embrace the beauty in life's imperfections.
8. Black Love Matters
Black Love Matters, hosted by the charismatic couple Niram and Niambi, is a podcast celebrating the beauty and power of Black love. With a blend of humor, honesty, and vulnerability, the hosts share their experiences and challenges as a Black couple navigating love, life, and everything in between. 
In addition to discussing personal anecdotes, Niram and Niambi also explore broader cultural issues and the unique experiences Black couples face in today's society, making it a must-listen for those looking to celebrate and understand the depth of Black love.
9. Relationship Alive!
Hosted by Neil Sattin, Relationship Alive! is a podcast dedicated to helping you create the thriving, connected, and deeply fulfilling relationships you desire. This podcast delves into topics like communication, intimacy, and personal growth by featuring interviews with renowned relationship experts, authors, and therapists. 
Neil's thoughtful, inquisitive approach encourages listeners to reflect on their relationships and provides actionable tips for cultivating healthier, more satisfying connections. From understanding attachment styles to mastering the art of apology, Relationship Alive! offers valuable insights to empower you toward deeper, more meaningful connections.
10. Love is Like a Plant
Join relationship experts Sarah May Bates and Elle Huerta as they explore the idea that love,  like a plant, requires care and attention to flourish. Through candid discussions and expert interviews, Love is Like a Plant addresses various topics, from building trust to overcoming heartbreak. 
With a focus on self-awareness, personal growth, and emotional intelligence, this relationship advice podcast is a must-listen. It provides practical tools and insights to help you nurture the relationships in your life, whether you're looking to grow new love or revive a long-standing bond.
11. One Extraordinary Marriage
Hosted by Tony and Alisa DiLorenzo, One Extraordinary Marriage is a weekly podcast that offers practical advice, inspiration, and strategies for achieving a vibrant and fulfilling marriage. With over 20 years of marriage under their belts, the DiLorenzos share their experiences, lessons learned, and insights from relationship experts and real-life couples. 
By covering topics like intimacy, communication, and conflict resolution, this podcast offers a wealth of knowledge to help couples reconnect, reignite their passion, and triumph even in the face of adversity.
12. Call Your Girlfriend
Hosted by long-distance best friends Aminatou Sow and Ann Friedman, Call Your Girlfriend is a delightful podcast that celebrates the power and beauty of female friendship. 
With a mix of humor, honesty, and warmth, Aminatou and Ann delve into a wide range of topics, from pop culture and current events to personal stories and experiences. Their genuine bond and engaging conversations provide a refreshing and relatable exploration of the unique love that exists between friends. 
Call Your Girlfriend is a testament to the importance of maintaining strong, supportive friendships in our lives and the invaluable role they play in shaping who we are.
13. Love Letters
Hosted by Boston Globe advice columnist Meredith Goldstein, Love Letters is a podcast that delves into the inner workings of love, relationships, and heartbreak. 
Each season, Meredith takes listeners on an emotional journey, exploring a specific theme through a mix of personal stories, expert interviews, and advice. With her empathetic approach and keen insights, Meredith tackles topics like breakups, unrequited love, and long-distance relationships with compassion and understanding. 
Love Letters is an immersive and thought-provoking podcast that offers solace, guidance, and a deeper appreciation for the complexities of love and human connection.
14. Dyking Out
Hosted by comedians Carolyn Bergier and Melody Kamali, Dyking Out is a hilarious and insightful podcast that explores life, love, and the LGBTQ+ experience from a lesbian perspective. 
Each week, the hosts invite a guest from the queer community to engage in candid conversations about dating, coming out, and navigating same-sex relationships with a mix of humor, personal stories, and thought-provoking discussions.
Dyking Out offers a fresh and relatable take on love and relationships within the LGBTQ+ community, whether you're queer, questioning, or an ally.
15. Committed
In Committed, host Jo Piazza tells the stories of real couples who have faced extraordinary circumstances and come out stronger on the other side. Each episode offers a unique, inspiring perspective on love, marriage, and commitment, reminding listeners that love can triumph in the face of adversity. 
From navigating cultural differences to maintaining passion in long-term relationships, the Committed podcast offers valuable insights and inspiration for couples at every relationship stage. 
16. Dating After Divorce
Navigating the dating world after a divorce can be challenging, but the Dating After Divorce podcast, hosted by Eric Payne, is here to help. Drawing from his personal experience and featuring interviews with experts and real-life daters, Eric offers guidance, support, and encouragement for those re-entering the dating scene after a divorce. 
From building confidence and setting boundaries to exploring new relationships and rediscovering oneself, this podcast provides practical advice and valuable insights to help listeners embark on their post-divorce dating journey with optimism and resilience.
17. The Advanced Relationship Podcast
Hosted by Dr. Alexandra Solomon, a licensed clinical psychologist and professor at Northwestern University, The Advanced Relationship Podcast is a show that provides valuable insights and guidance on navigating love and relationships as an older woman. 
With a focus on mindfulness, self-compassion, and personal growth, Dr. Solomon draws from her extensive experience as a therapist and educator to offer practical advice for enhancing intimacy, building trust, and creating meaningful connections. 
From exploring the nuances of dating in midlife to navigating the challenges of blended families, The Advanced Relationship Podcast provides a roadmap for finding love, connection, and joy in later years.
18. Honey
In Honey, host Julia Meltzer invites real-life couples to discuss the biggest fight they've ever had – and how they've moved past it. 
Through candid conversations and heartfelt storytelling, Honey delves into topics like trust, communication, compromise, and personal growth, offering unique and valuable insights into the complexities of love and commitment.
With its engaging narratives and relatable discussions, Honey is a sweet treat for anyone seeking inspiration and understanding in their relationship and one of the best podcasts for struggling marriages. 
19. Sex With Emily
Hosted by sex therapist Emily Morse, Sex with Emily is a bold and unapologetic podcast that explores all aspects of sex and sexuality. It is a must-listen for anyone looking to enhance their sexual experience.
With a focus on communication, pleasure, and sexual health, Emily and her expert guests provide practical advice and guidance for individuals and couples looking to improve their sex lives. 
From discussing common sexual challenges like mismatched libidos and erectile dysfunction to exploring the nuances of kink and non-monogamy, this podcast offers a wealth of knowledge to help listeners unlock their full sexual potential.
Take your love game to the next level with Headway
Love is a complex and ever-evolving experience that touches every aspect of our lives. Whether you're single and searching for a partner, navigating the ups and downs of a long-term relationship, or simply seeking to improve your personal growth and well-being, there's a podcast to help you along the way.
Check out the Headway app for those who want to take their personal growth and relationship skills to the next level. With its customized courses, expert coaches, and engaging community, Headway is a powerful tool for anyone looking to enhance their emotional intelligence and build stronger, more fulfilling connections. Download the Headway app today and make the most of our seven-day free trial.
Frequently asked questions
Are ups and downs normal in a relationship?
Yes, ups and downs are normal in a relationship. All relationships go through periods of joy, growth, and challenges, which contribute to the natural ebb and flow of the partnership. Navigating these fluctuations together can help strengthen the bond and deepen understanding between partners.
What does an unbalanced relationship look like?
An unbalanced relationship often appears as one where there is a consistent lack of equality and mutual respect. This may manifest in one partner dominating decision-making, carrying an unequal share of emotional or financial burdens, or frequently disregarding the other's needs and feelings.
What are the topics to discuss in a relationship?
In a relationship, discussing topics that foster trust, understanding, and growth is important. These may include adapting your communication styles, boundaries, shared values, future goals, and conflict resolution strategies. Regularly addressing these areas can contribute to a strong, healthy, and lasting partnership.