Savor the Flavor: The 17 Best Food Podcasts to Sink Your Teeth Into
What is the best food podcast for cooking tips and food culture? What are the best foodie podcasts to listen to? Click here to discover the top culinary podcasts.
---
Are you a self-proclaimed foodie who salivates at the thought of trying new foods, experimenting with recipes, and learning about the cultural and historical significance behind your favorite dishes? 
Or perhaps you're a curious food connoisseur passionate about discovering new culinary horizons. Either way, we have a treat for your ears and taste buds.
We've compiled a list of top podcasts covering an array of food, cooking, and culinary topics, each offering a unique and flavorful experience. 
Whether you're in the mood for a savory blend of food, history, and science, or a light-hearted exploration of chain restaurants and fast food favorites, this list has a podcast about food to satisfy every appetite.
So sit back, relax, and prepare to be enticed by the aromas and flavors of the incredible world of good food podcasts. From award-winning shows to hidden gems, we've got you covered with this mouthwatering selection. 
Honorable mention: Headway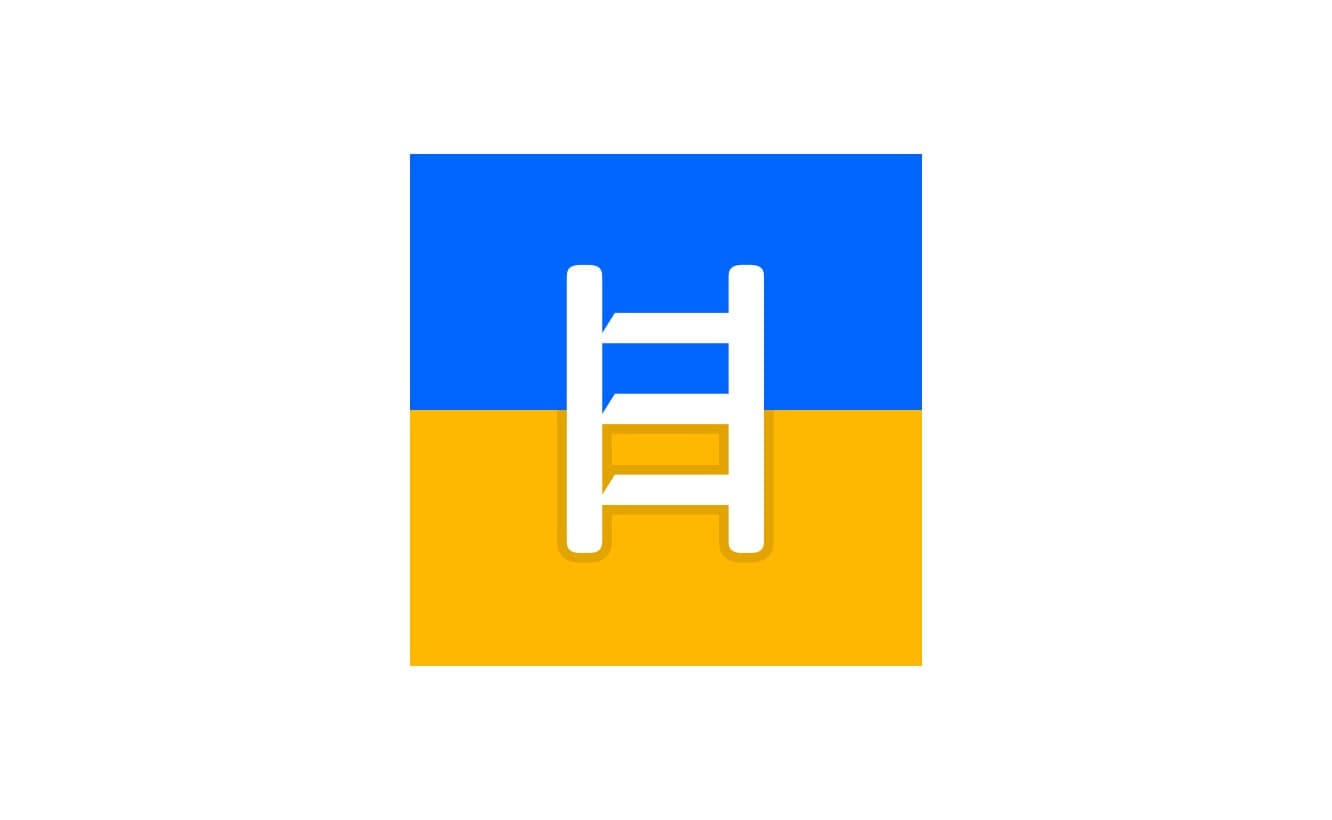 Looking to supplement your food podcast listening with some insightful learning? Look no further than the Headway app, a mobile learning platform that offers bite-size wisdom on various topics.
Designed for busy individuals who value personal growth, Headway offers a convenient and user-friendly way to acquire new skills, gain valuable insights, and foster a growth mindset.
The app transforms bestselling non-fiction books into 15-minute summaries, providing users with essential information quickly and efficiently. 
Perhaps you're a nutrition enthusiast seeking to improve your diet and enhance your wellbeing through the science of food, then consider digging into these titles:
Food: WTF Should I Eat?: The No-Nonsense Guide to Achieving Optimal Weight and Lifelong Health The  by Mark Hyman;

SuperLife: The 5 Simple Fixes That Will Make You Healthy, Fit, and Eternally Awesome by Darin Olien;

The 4-Hour Body: An Uncommon Guide to Rapid Fat-Loss, Incredible Sex, and Becoming Superhuman by Tim Ferriss.
When you download Headway, you can access a diverse library of personalized recommendations based on your goals and preferences. Choose audio summaries for on-the-go learning, multitasking, and offline access for uninterrupted self-improvement. You can also track your progress and set goals to maintain motivation and accountability.
Download Headway from the App Store or Google Play for a seven-day free trial. 
17 best podcasts about food
1. Gastropod
For a savory blend of food, history, and science, tune into Gastropod. This podcast, hosted by Cynthia Graber and Nicola Twilley, unearths fascinating food stories and investigates each dish's cultural, scientific, and historical connections.
From the origins of pizza to the politics of chocolate, Gastropod serves up a feast for your ears and mind. With expert guests and engaging storytelling, Gastropod is a must-listen for anyone who wants to expand their culinary knowledge.
2. The Sporkful
Host Dan Pashman believes that food is more than just sustenance – it's a window into our cultural values and personal identities. The Sporkful podcast explores the quirks and idiosyncrasies of food culture. Pashman's curiosity and humor shine through as he investigates topics like the best way to eat a sandwich or the etiquette of tipping.
With a focus on the human side of food, The Sporkful is a light-hearted and entertaining listen for foodies and non-foodies alike. So get ready to eat, laugh, and learn.
3. Gravy
Immerse yourself in the stories and flavors of the American South with Gravy. Produced by the Southern Foodways Alliance, this podcast brings the region's rich and diverse culinary traditions to life. 
Each episode features mouthwatering tales of Southern cuisine, from the history of collard greens and the origins of gumbo to the cultural significance of barbecue.
With a focus on community and storytelling, Gravy offers a compelling and authentic look at the foodways of the South with iconic dishes and hidden gems that will transport you straight to the heart of Dixie.
4. Burnt Toast
Get ready to be toasted with culinary knowledge on Burnt Toast! Hosted by Michael Harlan Turkell, this Food52 podcast explores the lesser-known stories behind everyday food items, diving into their cultural, historical, and personal significance. 
From the origins of the avocado toast craze to the cultural significance of Jell-O, Burnt Toast serves up a hearty helping of food for thought that is a refreshing change from the typical focus on high-end cuisine or trendy ingredients.
With engaging guests and witty banter, Burnt Toast is a fun and informative listen for food enthusiasts.
5. The Splendid Table
Join host Francis Lam on a culinary journey around the world with The Splendid Table. This award-winning podcast features interviews with renowned chefs, authors, and food experts, offering unique insights into the international food scene and regular segments on topics like kitchen tips and culinary trends. 
With a focus on culture and tradition, The Splendid Table will inspire you to expand your palate and explore new culinary frontiers, whether you're a seasoned cook or a culinary newbie. 
6. The Great British Baking Podcast
If you're a fan of The Great British Bake Off, you'll love The Great British Baking Podcast! Hosted by comedians Tessa Hersh, Jonathan Braylock, Jenson Titus Lavallee, and Nicholas Scheppard, this podcast is the perfect companion to the hit show, offering in-depth recaps, interviews, and behind-the-scenes insights. 
With a focus on baking techniques and British culture, The Great British Baking Podcast is a delightful listen for anyone who loves a good baking show. So, grab a cup of tea and indulge in the sweet world of British baking with this charming podcast.
7. Dinner SOS
Dinner SOS is the ultimate podcast for desperate home cooks in need of culinary rescues. Join Bon Appétit's food director, Chris Morocco, and a rotating cast of cooking experts as they tackle highly specific kitchen conundrums and present two innovative solutions. 
In each episode, callers with dinner emergencies seek guidance, select a solution, cook through it, and report back on the success of their mealtime rescue. From last-minute party planning to kitchen space limitations and picky eaters, no problem is too big or too small for Dinner SOS.
8. A Taste of the Past
Travel back in time with A Taste of the Past, hosted by culinary historian Linda Pelaccio. This engaging podcast uncovers the stories and traditions behind our favorite foods, exploring their origins and impact on history. 
From ancient Roman feasts to how immigration shaped the evolution of American cuisine, A Taste of the Past offers a fascinating look at the role food has played throughout the ages. With fascinating guests and in-depth research, A Taste of the Past is perfect if you're a history buff passionate about food.
9. Cooking Issues
Get ready to geek out on food with Cooking Issues, a podcast that dives deep into the science and techniques behind cooking. This show is a treasure trove of culinary knowledge, hosted by Dave Arnold, founder of the Museum of Food and Drink. From molecular gastronomy to home cooking hacks, Cooking Issues will satisfy your appetite for food science.
Listeners can expect to learn everything from the science behind foam in cocktails to the best way to cook a steak using liquid nitrogen while injecting a good dose of enthusiasm and humor.
10. Spilled Milk
If you're looking for a food podcast with a light-hearted and irreverent approach, look no further than Spilled Milk. Hosted by comedians and food writers Molly Wizenberg and Matthew Amster-Burton, the show explores topics like candy bars and frozen food with a humorous twist. 
With great chemistry between the hosts and plenty of laughs, Spilled Milk is an entertaining show full of banter and jokes that make it easy to listen to, even when the topic may be obscure or niche.
Despite its light tone, Spilled Milk still manages to offer useful tips and advice for food lovers. The hosts often share their experiences and preferences and offer ideas for experimenting with ingredients or cooking techniques.
11. The Food Programme
Tune into The Food Programme from BBC Radio 4 for an in-depth look at food trends, culture, and policy. This long-running, award-winning podcast covers a wide range of topics, from the future of farming to the impact of food on our health and the environment. It's a must-listen for anyone who wants to understand the social and political implications of our food choices.
Insightful and thought-provoking, The Food Programme will give you plenty of food for thought. Each episode features interviews with experts and advocates, in-depth reporting, and analysis. 
12. Doughboys
For a lighter take on the world of food, check out Doughboys. Comedians Mike Mitchell and Nick Wiger review and rate chain restaurants, combining humor and nostalgia for a uniquely entertaining listening experience. 
From fast food favorites to casual dining establishments, Doughboys is a hilarious and often surprising exploration of the American chain restaurant landscape, from McDonald's to Olive Garden. But don't let all the tomfoolery fool you, the hosts are not afraid to call out subpar menu items or criticize certain aspects of a restaurant's service or experience.
13. The Feast
Take a seat at The Feast, a podcast that explores the meals and culinary traditions that have shaped history. From medieval banquets to presidential dinners, host Laura Carlson uncovers the stories and recipes behind some of history's most memorable meals. 
Engaging and informative, The Feast offers a unique blend of food, history, and storytelling that's sure to whet your appetite. Whether you're a food history buff or just curious about the stories behind your favorite dishes, The Feast is a must-listen podcast that will leave you hungry for more knowledge.
14. Milk Street Radio
Hosted by Christopher Kimball, Milk Street Radio is a podcast that explores the world of food from a global perspective. Each episode features interviews with chefs, food writers, and home cooks, along with regular segments on cooking techniques and ingredients, offering practical tips and tricks for home cooks. 
With a focus on international flavors and innovative techniques, Milk Street Radio is a great listen for anyone who wants to expand their cooking repertoire.
15. The Dave Chang Show
Known for his innovative approach to food, Chang brings his signature wit and honesty to the podcast as he discusses various topics related to the culinary world. 
From the challenges of running a restaurant to the cultural and social implications of food, The Dave Chang Show offers a unique and insightful perspective on the world of food and hospitality. 
With engaging guests and deep dives into the industry, this podcast is a must-listen for anyone interested in learning more about the world of food and cooking.
16. The Slow Melt
Chocolate lovers, this one's for you. The Slow Melt podcast explores the world of chocolate, from bean to bar. Hosted by journalist and chocolate expert Simran Sethi, the show features interviews with chocolatiers, farmers, and scientists. It covers topics like the history of chocolate, the ethics of cacao farming, and the science behind chocolate-making.
With a focus on sustainability and social justice, The Slow Melt offers a thought-provoking and delicious listen that will leave you craving more knowledge about this delectable treat.
 17. House of Carbs
Hosted by food writer Joe House, House of Carbs is a podcast that delves into food culture and dining. Each episode features interviews with chefs, food writers, and other experts and discussions on the latest food trends and restaurant news. 
House brings a casual and humorous approach to food, making the show an entertaining and informative listen. With a focus on exploring the diverse and exciting world of food, House of Carbs is a great podcast for anyone who loves to eat and wants to stay up-to-date on the latest culinary happenings.
Takeaway
From exploring the history and cultural significance of food to offering practical tips and recipes for home cooks, the world of food podcasts is vast and varied. Whether you're a professional chef, a home cook, or simply a food lover, there's a podcast for you. 
With hosts who are experts in their field, engaging guests, and a range of topics that cover everything from the science of cooking to the latest food trends, these podcasts are a great way to deepen your knowledge and appreciation of food.
The Headway app also offers a great resource for anyone looking to improve their culinary skills and knowledge. With a focus on personalized learning, the app's unique features allow users to learn at their own pace and access a wide range of content tailored to their interests and needs.
Whether you're looking for entertainment, education, or inspiration in the kitchen, there is no shortage of podcasts and resources to fuel your passion for food. So fire up your headphones and start listening – download the Headway app today!
Frequently asked questions
What makes a good food podcast?
A good food podcast should be informative, entertaining, and engaging. It should offer valuable insights into the culinary world through expert interviews, in-depth reporting, or personal stories. The best food podcasts also have a unique perspective, whether it's a focus on sustainability, a passion for regional cuisine, or a humorous take on food culture.
Who are the most successful food bloggers?
The most successful food bloggers have built a strong following through their unique perspectives and engaging content. Some of the most successful food bloggers include Smitten Kitchen, Joy the Baker, and Minimalist Baker, all of whom have millions of followers and have published successful cookbooks.
What does it take to be a foodie?
Foodies are curious and adventurous and appreciate quality ingredients. They enjoy exploring new foods and cuisines, experimenting with recipes, and sharing meals with friends and family. Ultimately, foodies are passionate about the diverse and exciting world of food.