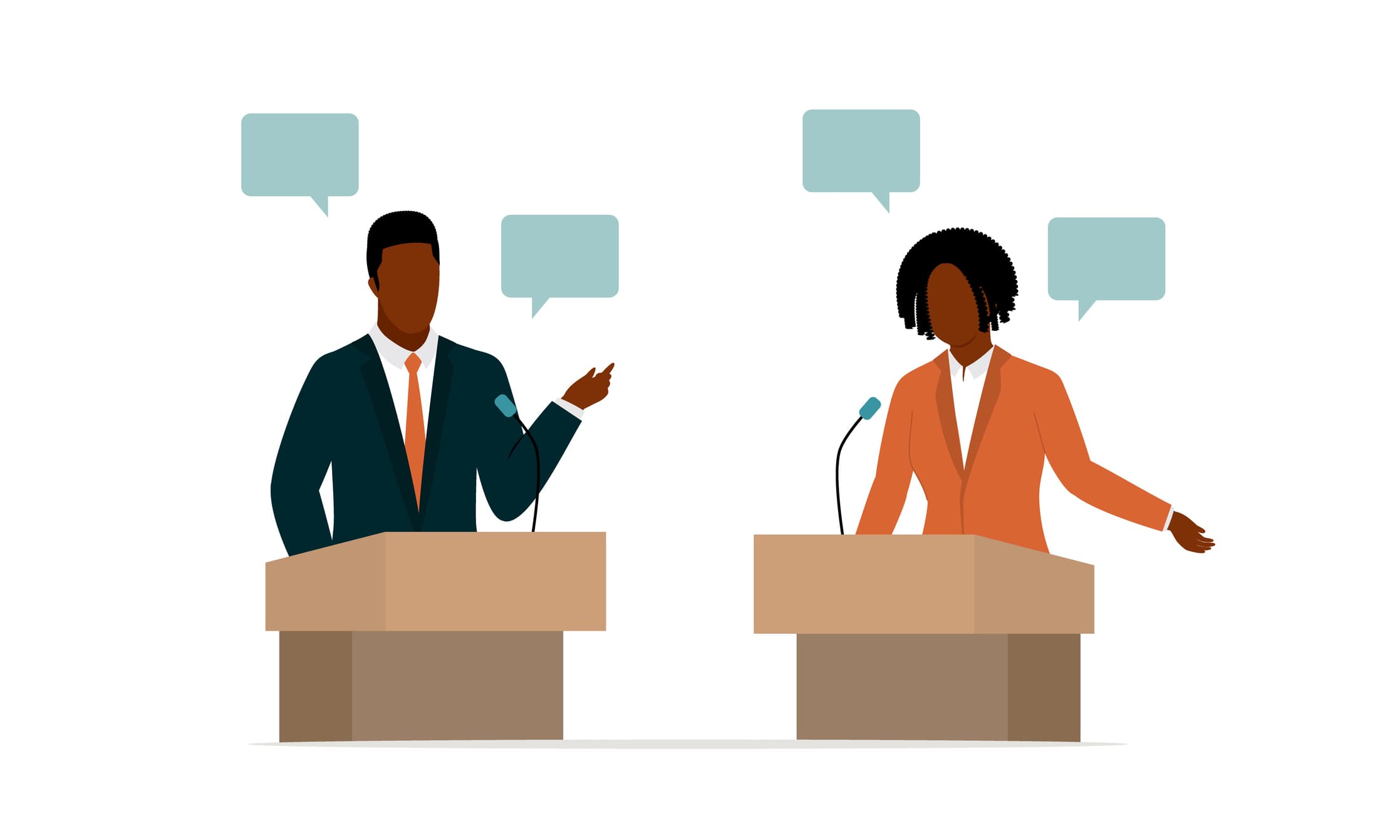 Behind the Headlines: 16 Top Political Podcasts for Diverse Perspectives
Understand current political events with top political podcasts. Tune into liberal podcasts and right-wing podcasts to hear diverse views on global events.
---
Watching the news is often limiting if you want to dive into political debates. Since news channels don't have time to discuss the topics at length, podcasts are a great source for thorough political analysis. Even if TV news isn't your preferred medium, political podcasts bridge the gap between brief soundbites and detailed chats. 
The best political podcasts help you stay informed on current affairs and historical events. Presenters and guests from different backgrounds give listeners diverse views on today's issues. Moreover, political podcasts present a more convenient way of accessing news and expert analysis from anywhere. 
Finding the top political podcasts may be tricky since there are so many to browse. Therefore, this article outlines some of the best political podcasts to get you started. Although it is often a heavy-hitting subject, there are some lighthearted shows to discover. From political history to current affairs, these are the most popular political podcasts today.
Key points:
Political podcasts provide timely commentary on social issues and current affairs. They can deepen your learning of the political climate and offer a chance to engage in discussions via forums and Q&As.
Various political shows feature global perspectives, famous British politicians, intriguing interviews, and more. These are the top political podcasts for people who want to diversify their knowledge. 

Headway can support your political learning journey with detailed book summaries. Our vast library allows you to develop leadership, negotiating, and public speaking skills. Alternatively, learn about critical political events and figures in a concise way.
Learn about politics in 15 minutes with Headway
What can you learn in 15 minutes? The options are endless on the Headway app! If you're interested in political figures, concepts, or skills, you can access detailed book summaries to enhance your understanding. With its visually stimulating and easy-to-use interface, the Headway app is the one-stop resource for bite-sized learning. 
Political podcasts are an excellent way to hear from experts, but the commentary can sometimes be complex. That's why the Headway app supports you with short and valuable tidbits on all things politics. By transforming difficult political books into easy-to-understand segments, Headway makes education more accessible.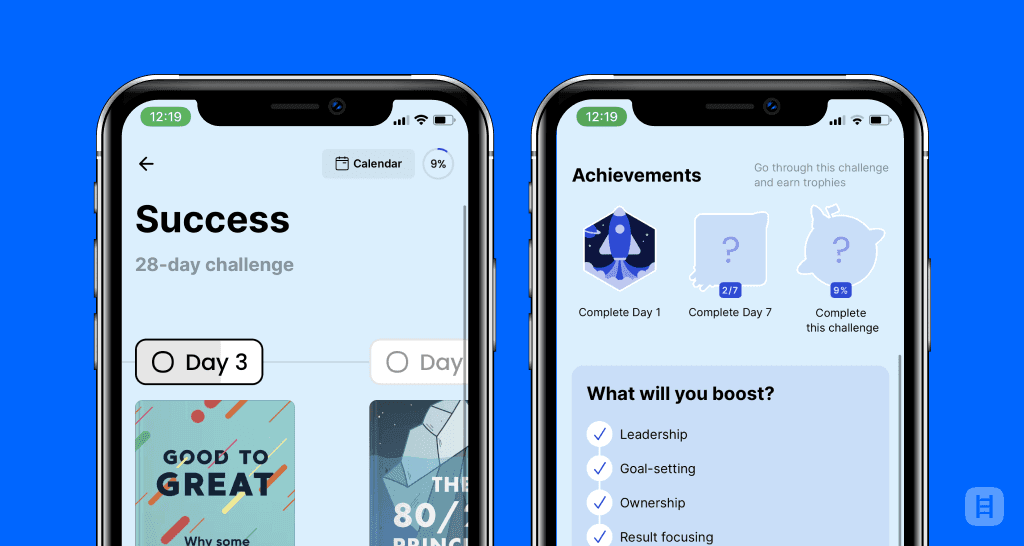 Furthermore, since you love podcasts, you don't need to compromise your learning style. All our tidbits feature a natural voiceover and convenient text outlines anyone can engage with. 
You can explore a massive catalog of nonfiction literature on the app. For example, you might listen to outlines from Joe Biden and Barack Obama if you like presidential biographies. On the other hand, there are numerous texts about key political ideas or to build relevant skills, such as leadership and public speaking. If you're not sure where to start, the following outlines may suit you:
Leadership In Turbulent Times by Doris Kearns Goodwin; 

How Fascism Works: The Politics of Us and Them by Jason Stanley; 

The Righteous Mind: Why Good People Are Divided By Politics and Religion by Jonathan Haidt;

Run to Win: Lessons in Leadership for Women Changing the World by Stephanie Schriock and Christina Reynolds.
Headway supports your understanding of the political landscape. With quick and concise outlines, you'll find it easier to engage with political podcasts. If you want to take your political interest on the go, download the Headway app today.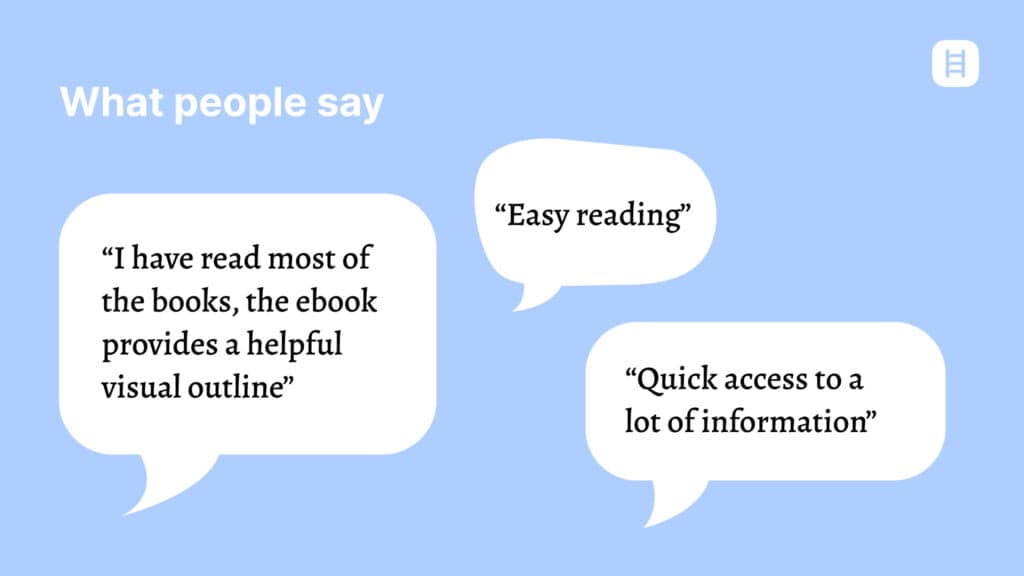 16 best political podcasts for informed listening
Expand your knowledge and stay informed about the latest political news. These are the best political podcasts to access expert analysis and various perspectives. 
1. The Daily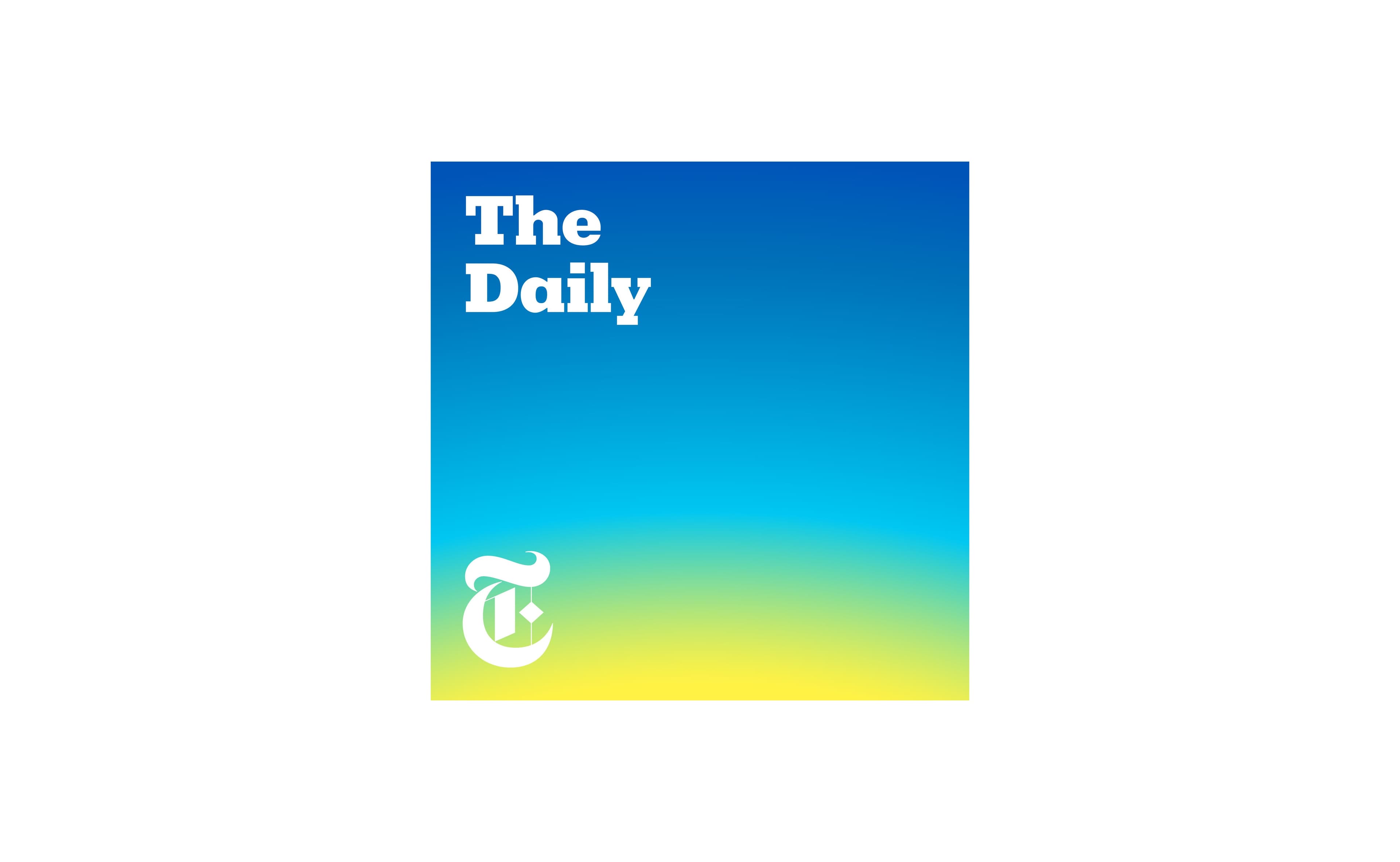 The New York Times political podcast is a famous show that keeps it simple to stay updated on politics. Hosted by Michael Barbaro and Sabrina Tavernise, the show reviews the main stories within a 20-minute episode. The Daily is an excellent choice for regular news, as it publishes a new episode every weekday. Moreover, topics vary from military to human rights, so you know you're getting a big picture of current events. It's safe to say The Daily is one of the most popular political podcasts thanks to its concise nature. It even pairs well with your morning coffee. 
2. Can He Do That?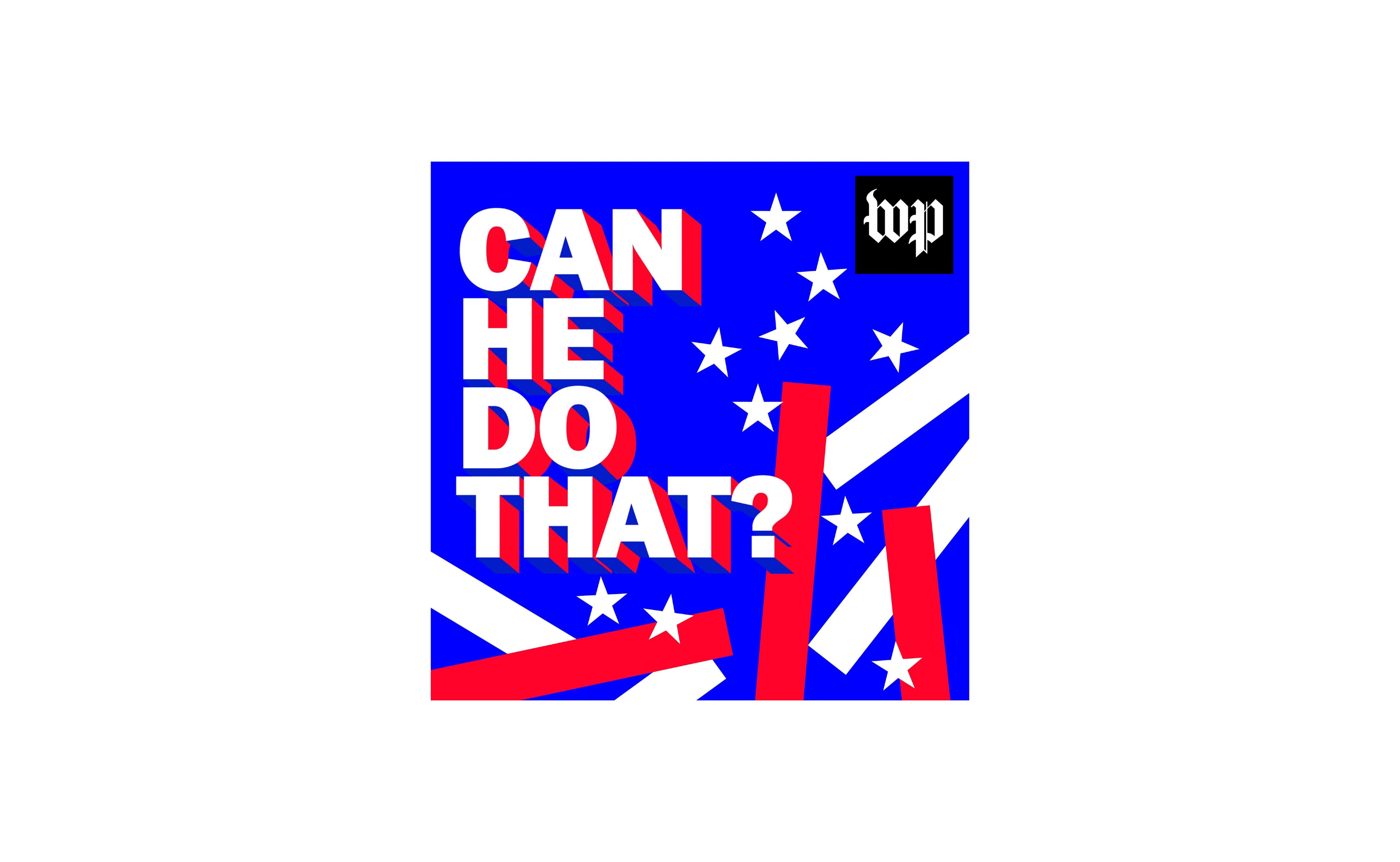 When former president Donald Trump was inaugurated, there were many questions about what his era of office would bring. Thus, The Washington Post launched its politics podcast, Can He Do That? Although it began with Trump, host Allison Michaels has taken the show through to the Biden era and adapted it appropriately. The show has since ended but remains an invaluable resource for people learning about these notable years in US history. The show will teach you how the American government works and help you comprehend the events.  
3. The NPR Politics Podcast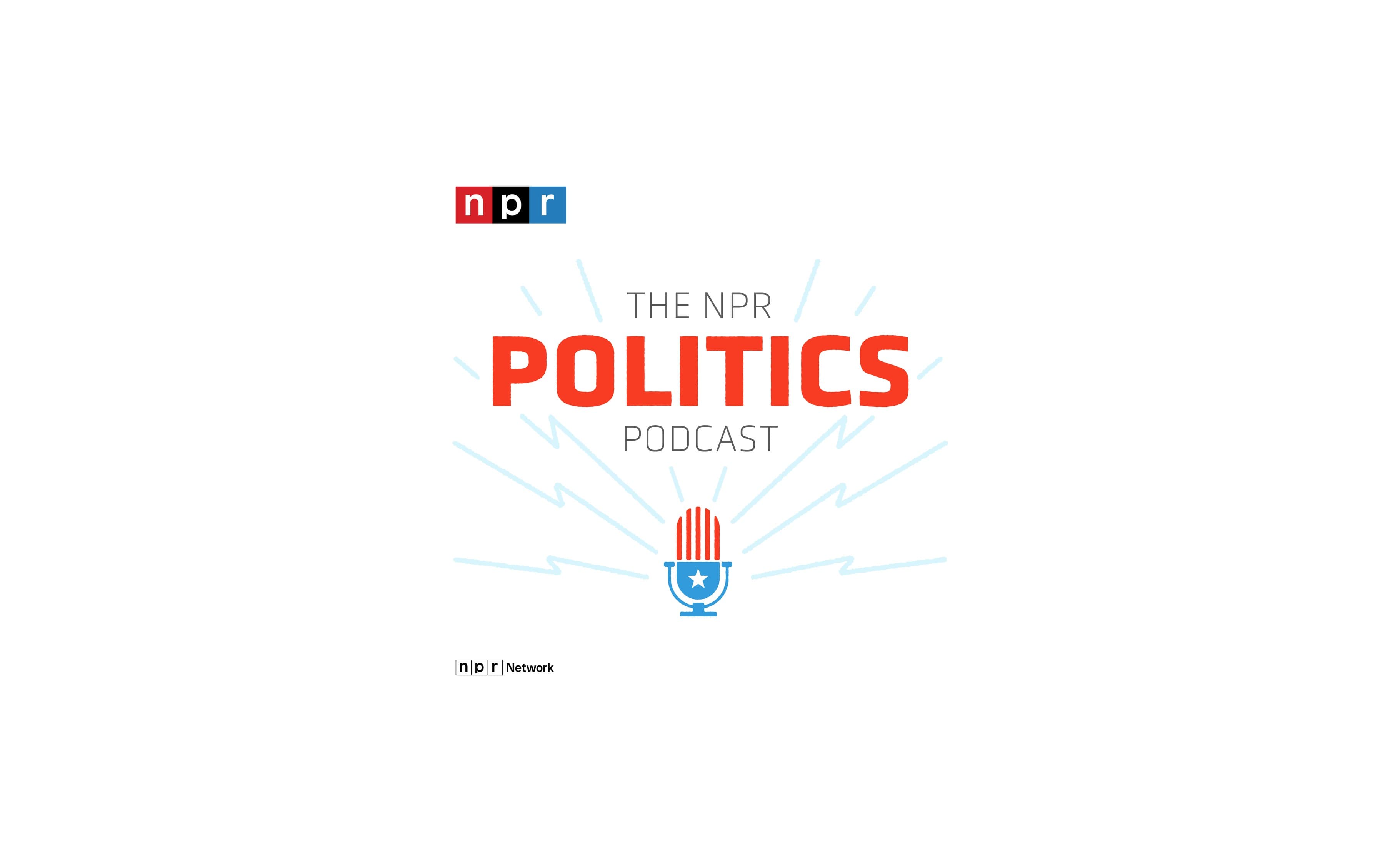 Daily political updates are vital to keep up with the Capitol. If you're looking for a politics podcast for this reason, tune into The NPR Politics Podcast. Every weekday, political reporters share the most important stories from Washington. More notably, the show helps listeners comprehend what's happening and why it is taking place. It aims to add context and commentary to current affairs to keep the general public in the loop.   
4. Reasons to be Cheerful
Politics is often a gloomy and heavy subject. However, in Reasons to be Cheerful, the co-hosts attempt to take a more optimistic approach. British politician (and Labour Party's former lead) Ed Milliband is in conversation with radio presenter Geoff Llyod. The pair aim to be upbeat while thoughtful. Their attitude makes a nice change from the usual fatal outlook of politics. Furthermore, while many of the guests are Brits, the topics are universal, including relevant talks on climate change.
5. The Problem with Jon Stewart
Although television reports on the top stories, it rarely has time for an extensive analysis. In The Problem, Jon Stewart tackles the big political topics that don't get enough coverage on TV. Episodes usually span an hour and offer an appropriate dose of humor. Moreover, he invites experts to join him in thought-provoking talks to expand the viewpoints on the show. It is an impressive political podcast with various topics and action points. 
6. The Political Party 
If you're looking for a political podcast on other nations, The Political Party is an informative and often amusing show on British politics. Host and political comedian Matt Forde brings you regular episodes and engaging interviews. He manages to get on with famous British politicians and encourage a more lighthearted side to them. As the show runs weekly, the topics are relevant and timely, helping listeners stay updated on current affairs. 
7. Pod Save America 
With its expert play on words, Pod Save America is a go-to show if you're looking for a slightly more liberal podcast. The show features four former aides to Barack Obama, Jon Favreau, Daniel Pfeiffer, Jon Lovett, and Tommy Vietor. With biweekly uploads, the foursome brings you their take on the latest US affairs. You can expect a powerful lineup of the biggest political names, including Joe Biden, Hillary Clinton, and of course, Barack Obama. Although it is a more left-wing podcast, Pod Save America is quite digestible for most listeners. Furthermore, if you enjoy the style of this politics podcast but want a more global focus, tune into the spin-off, Pod Save the World.
8. The Bugle
In 2007, comedians John Oliver and Andy Zaltzman created The Bugle, a global news podcast. However, the show has continued since its inception without Oliver as a regular host. Instead, it now features a collection of rotating comedic co-hosts. The team includes Hari Kondabolu, Anuvab Pal, Alice Fraser, Nish Kumar, Chris Addison, Tiff Stevenson, and Helen Zaltzman. With a global political focus, the episodes average 45 minutes to give you an easy and humorous listen.  
9. Bombshell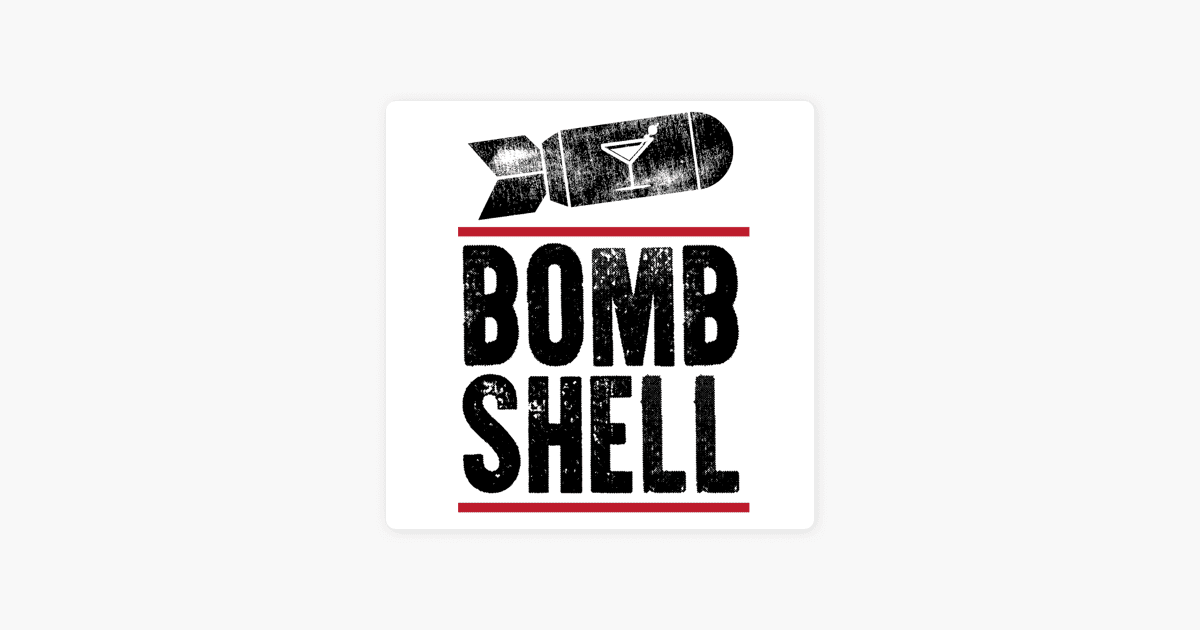 War on the Rocks presents Bombshell, one of the best politics podcasts from Washington's insiders. The show has since stopped running, turning it from relevant to something of political history. Despite its outdated content, the Bombshell politics podcast is engaging if you want to study the Trump era. What sets this show apart is its unique security outlook. Many security experts and academics join the show to comment on politics from a national security standpoint. It's a great way to diversify your outlook and expand your knowledge. 
10. Americast 
American politics is a concern for people all over the world. However, it can be hard to keep up if you don't live there. Americast is a BBC podcast hosted by British journalists Emily Maitlis and Jon Sopel. The pair began the show in 2020 for UK and worldwide listeners. Initially, it offered an analysis of the US elections. However, it has continued in-depth talks on the current presidency and future campaigns. Americast is one of the top political podcasts for those outside the US wanting a deeper view of the political landscape.  
11. Ways to Change the World
We have another option from across the pond if you're a fan of famous British politicians or presenters. Britain's Channel 4 brings you Ways to Change The World. The topics aim to be universal, with renowned news presenter ​​Krishnan Guru-Murphy as the host. The politics podcast brings guests worldwide to ensure the episodes resonate with various people. While the news recaps the day's headlines, the podcast aims to go further. With expert analysis and practical answers, the host hopes to share some positive takeaways so the problems don't remain problems. 
12. My History Can Beat Up Your Politics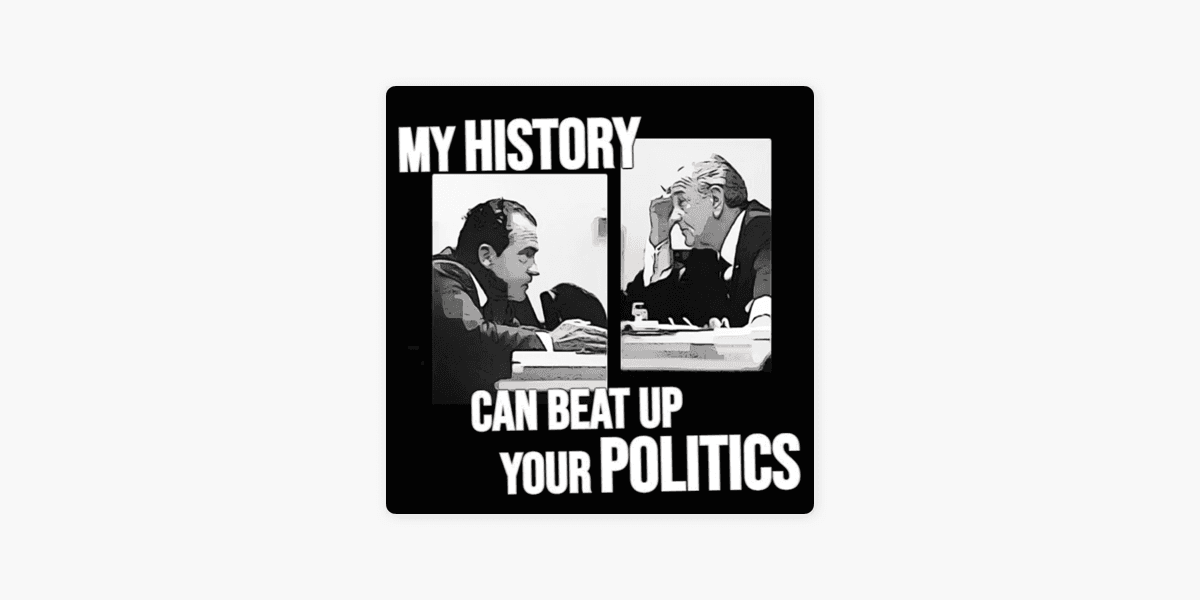 It's easy to get caught up in the news and forget where it began. That's where the next politics podcast comes in. My History Can Beat Up Your Politics is fundamentally a history show. However, it aims to use the political past to contextualize today's issues. Host Bruce Carlson explores the events that came before today's headlines, how they link, and what they mean for the future. It's worth noting that while the show tries to be neutral in its view, it can occasionally veer on the side of controversy. That said, it has a significant audience and boasts some compelling debates. Whether you agree or not, the show offers varying opinions if you want to explore another political side.
13. Intercepted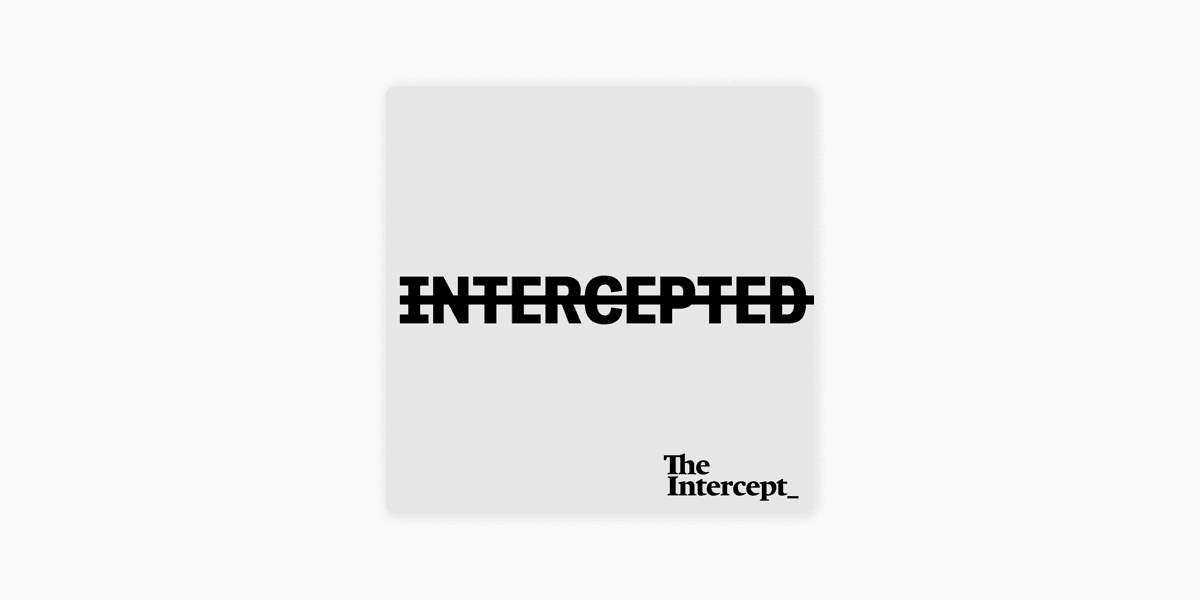 The Intercept, a not-for-profit news organization, brings you Intercepted. If you're seeking the best liberal podcasts, you may enjoy the show. The reporting is thorough and confident, with hosts strong in their opinions. With a deep analysis of foreign policies, criminal justice, national security, and civil liberties, it's no wonder the episodes regularly exceed an hour. Although it covers numerous topics, it's arguably one of the best leftist podcasts. Listeners should know it doesn't shy away from serious issues, often investigating them in-depth.
14. Left, Right and Center
Politics can cause heated debates between people with varying opinions. Although many shows in this medium lean towards being centrist or liberal podcasts, we rarely see the three views together. This podcast, however, tackles the current issues within American politics from each side. You're almost guaranteed to disagree with something on this show, making it a suitable option if you want right-wing podcasts. Listeners shouldn't expect to agree with every opinion, but it is an insightful way to hear an opposing view. 
Furthermore, the topics in this politics podcast are timely and complex, but it's an essential listen for people interested in US politics. Tune into the Left, Right and Center podcast if you want to diversify your understanding of the current political climate. 
15. In The Thick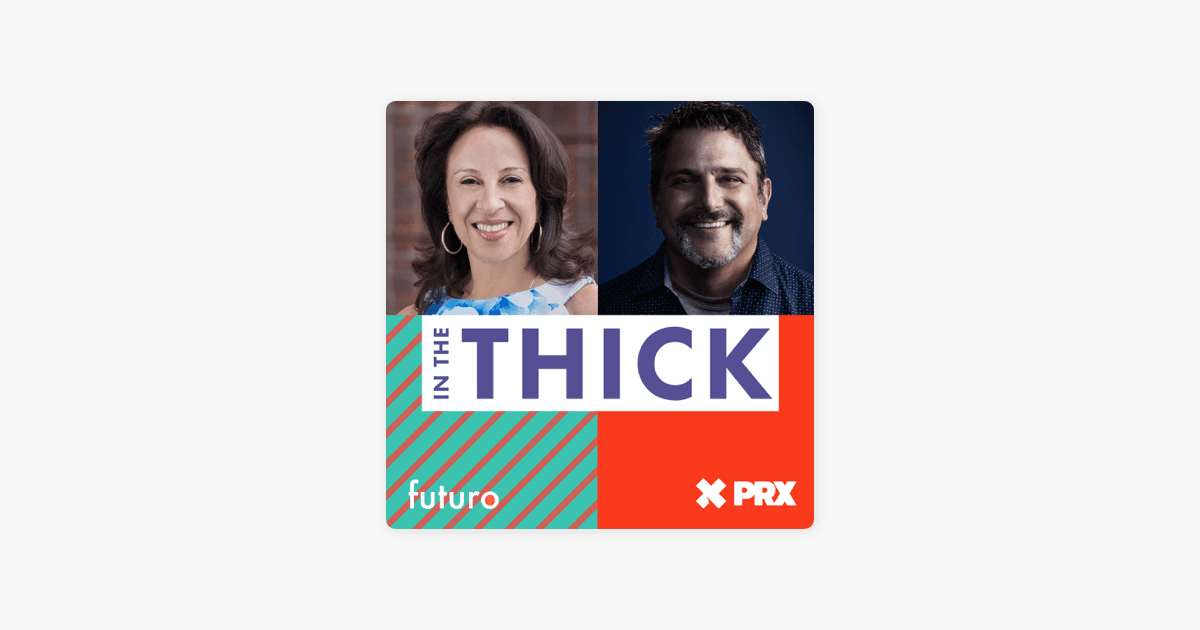 Many political discussions become void without discussing race. However, Maria Hinojosa and Julio Ricardo Varela aim to enhance these chats by bringing together politics, identity, race, and culture. Their podcast, In The Thick, brings a more diverse range of political experts to the table. For instance, a journalist of color joins the talk every week as they discuss the racial dimensions within major headlines. It's a primarily US-focused podcast featuring honest chats and in-depth analysis. In the Thick is one of the best political podcasts tackling issues often ignored within the media.  
16. Slow Burn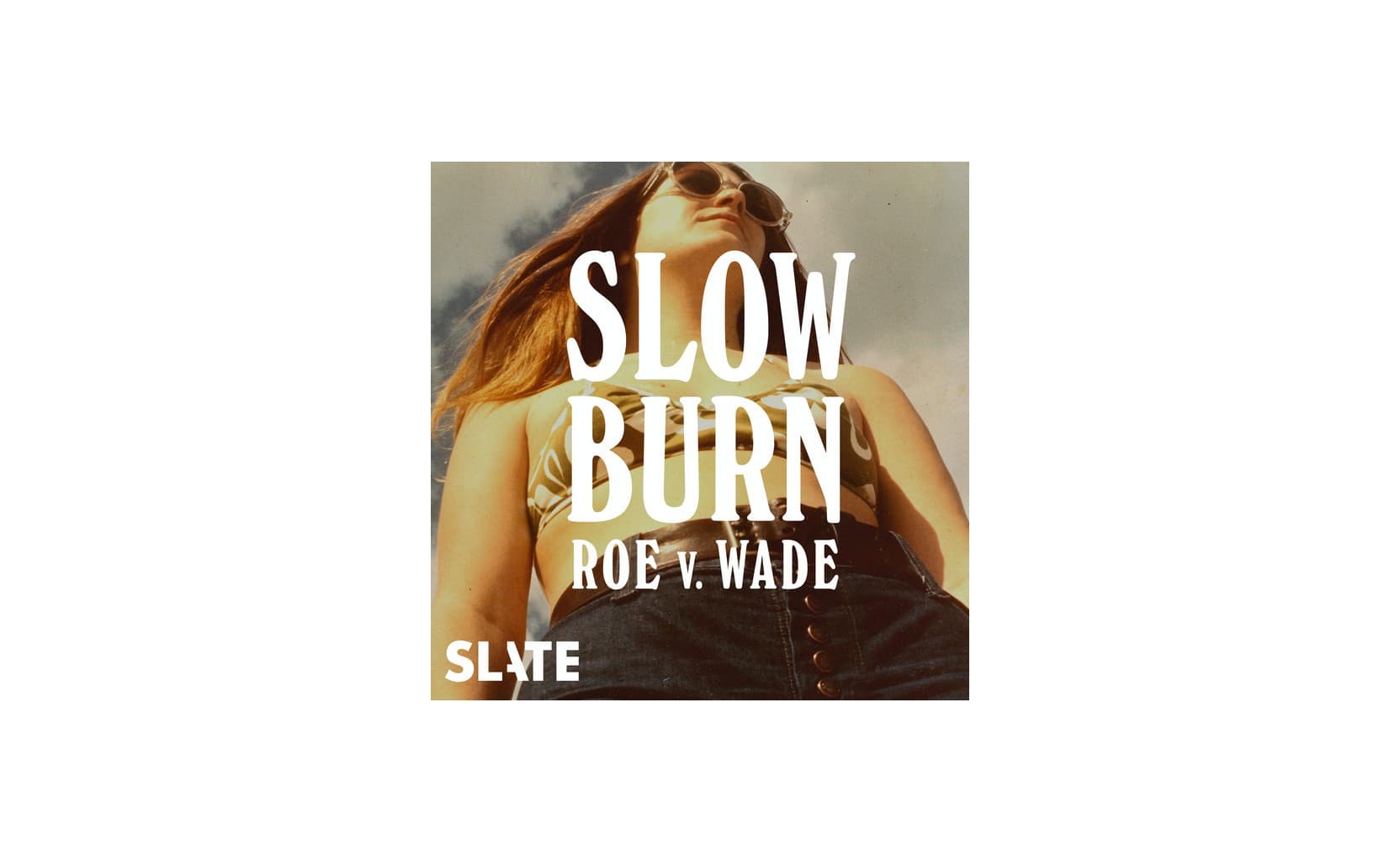 To understand today's politics and make informed decisions, you must explore past political events. Unlike many shows which analyze an issue in one episode, Slate's Slow Burn dedicates an entire season to a single topic. The early seasons covered the Watergate and Clinton-Lewinsky scandals, which made it one of the best presidential history podcasts. However, since those seasons, it looked at hip-hop politics between Tupac and Biggie, the Iraq war, the L.A. riots, and an extensive history of Roe v. Wade. As you can imagine, the show explores each in immense detail, offering a holistic view. Slow Burn has become integral listening for many people thanks to its research and expert analysis. 
Takeaway
The best political podcasts depend on your interests and preferences, with some providing a chance to hear different views. However, you may prefer a more leftist podcast or a right-wing podcast. Furthermore, while many shows offer a deep analysis, you can tune into The Daily and The NPR Politics Podcast for brief daily updates. 
If you want to take your political knowledge further, learn about political figures, or get into the industry for yourself, Headway is your trusty guide. Alternatively, dive into our library of political book summaries to better equip yourself for political talks and hone your communication skills. 
For a convenient way to read and listen to the best political authors, download the Headway app from the App Store or Google Play and make the most of our seven-day free trial.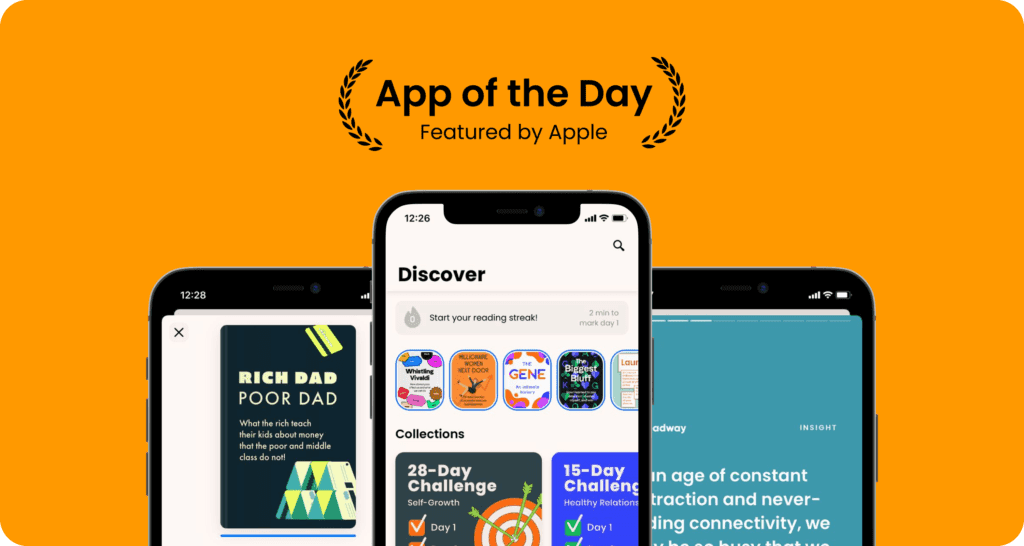 FAQs
What is a political podcast?
Political podcasts dive into the top stories from history and current news. You can find a range of political podcasts for daily updates to thorough analysis. Some shows feature experts and politicians from around the globe.
How do I choose a podcast about politics?
Choose a politics podcast based on your interests, including American, British, or global politics. You might look for historic shows or specific presenters, such as American commentators or famous British politicians. Moreover, deciding to listen to right-wing podcasts or more liberal podcasts depends if you're looking for diverse outlooks. 
How to get into global politics?
Tuning into the best political podcasts can expand your worldview. In addition, an app like Headway can help you build your knowledge of key political ideas and develop vital skills.