Inside Your Head: 18 Podcasts About Psychology for Curious Thinkers
---
How do people make decisions? Are personalities impacted by genetics or your environment? Can you change your mind? These are all questions related to psychology, the study of the human mind. It is a fascinating topic considering the brain, behavior, and environment. 
Since all your memories, emotions, and thoughts originate in the mind, it affects how you experience life. Various factors determine how you react to and interpret an event or person. Thus, if you want to understand people better, learning about the mind is essential because it is the center of all human experience.
Psychology podcasts make this subject easier for the general public. The hosts can share helpful advice with their audiences by simplifying studies and ideas. These are also excellent resources for personal growth to satisfy your curiosity and further your study. This article outlines psychology shows for beginners and professionals. So, whatever area interests you, jump into the best psychology podcasts to unlock the secrets of the psyche! 
Key points:
Learning about psychology is the key to understanding the mind. It is a complex topic exploring decision-making, emotions, memory, and personality.
Podcasts about psychology are a fantastic tool to extend your knowledge. You can hear from researchers, therapists, and psychiatrists in an accessible format.
If you enjoy listening to psychology experts or are an auditory learner, you will enjoy Headway! We summarize the best books on psychology and human behavior. Each outline is available in text and audio formats for your convenience.
Learn about the mind in 15 minutes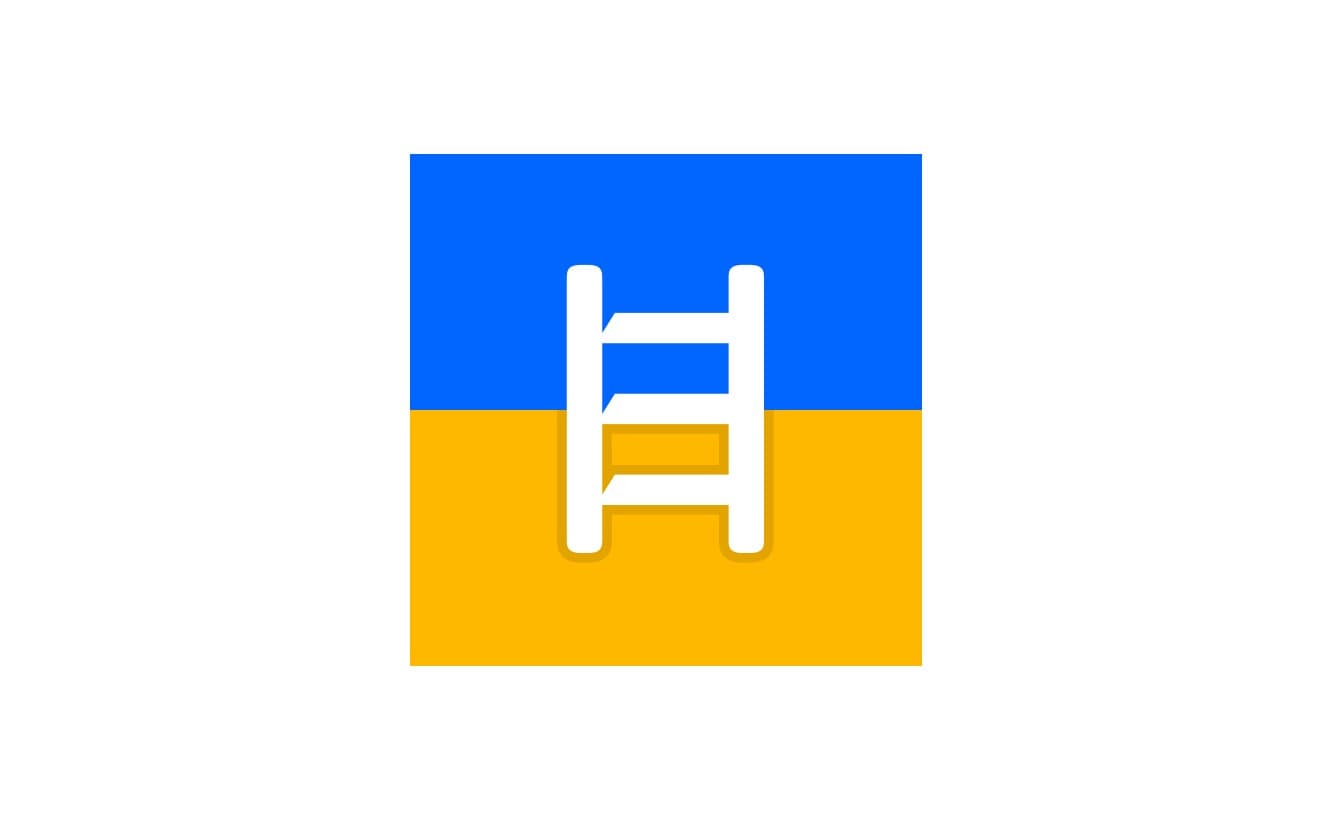 Psychology podcasts are great educational resources. However, episodes often exceed an hour, making it hard to tune in when life gets busy. For those who love psychology podcasts, you might enjoy bite-sized audio lessons to help you learn on the go.
Headway summarizes nonfiction books to make them accessible to people who are short of time. You'll access reliable information and understand complex ideas with our engaging outlines. Moreover, podcast fans will love the audio feature that lets you listen to the tidbits from anywhere.  
Furthermore, our extensive library contains some of the best books on psychology and human behavior. You can learn from renowned authors and titles, including the following:
The Mind and the Brain: Neuroplasticity and the Power of Mental Force by Jeffrey Schwartz and Sharon Begley;
The Future of the Mind: The Scientific Quest to Understand, Enhance, and Empower the Mind by Michio Kaku;
Divergent Mind: Thriving in a World that Wasn't Designed for You by Jenara Nerenberg;
Thinking, Fast and Slow by Daniel Kahneman.
With engaging visuals, natural voiceovers, and detailed segments, Headway makes learning simple. We design every tidbit to be easy to read and to help you learn from anywhere. In as little as 15 minutes, you'll know the key insights from the best psychology books, no matter your background. 
To better understand your favorite psych podcast, download the Headway app today.
The 18 best psychology podcasts
Beginners and professionals can learn from podcasts about psychology. From refreshing your knowledge, learning new ideas, or listening to experts, there is endless entertainment and wisdom. If you're ready to jump into the weird and wonderful sides of the mind, browse the top psychology podcasts today.  
1. Therapy for Black Girls
Dr. Joy Harden Bradford is a licensed psychologist based in Georgia. As host of Therapy for Black Girls, Dr. Bradford leads the conversation on mental health and positive decision-making for women. She provides young Black women with a safe and reliable resource to explore their well-being. The content is diverse and engaging, with topics ranging from graduation to imposter syndrome and birdwatching. If your goal is self-growth, this is one of the best therapy podcasts for expert advice.  
2. On Being 
Many people mistakenly believe there is no link between spirituality and psychology. However, since the brain affects your perception, many psychologists are interested in the relationship between faith and the brain. Thus, ignoring it dismisses a fundamental part of human psychology. 
Krista Tippett talks to psychologists and other experts in the psychology podcast On Being. The episodes vary from poetry to meditations and gentle discussions. Whether you're curious about the science of awe, what faith means to people, or biometric science, there are many episodes to explore.
3. Unlocking Us
If you're familiar with psychology figures, you would have heard of American professor Brené Brown. Likewise, many know of her study on leadership, shame, and vulnerability. 
In this psychology podcast, Brown focuses on what she describes as the magic and messiness of being human. Drawing from her experience, she discusses connection and finding meaning in life. Interestingly, Brown invites guests to share the mic to offer mixed views.
If you're a fan of Brown, browse the Brené Brown collection on the Headway app, which features summaries from her most iconic reads. 
4. The Positive Psychology Podcast
If you're looking for practical advice rooted in positive psychology, look no further than The Positive Psychology Podcast. Host Kristen Truempy knows that reading scientific journals is no easy feat. That's why she transforms research into digestible episodes. It's entertaining and informative for amateurs and professionals alike. Although this podcast is no longer in production, it is an excellent resource for those curious about positive habits.
5. Popcorn Psychology
Have you ever watched a movie or TV show and wondered why the characters behave in specific ways? Well, now you have the answers. In Popcorn Psychology, you'll hear from three psychologists specializing in child, marriage, family, and individual therapy. Together they analyze your favorite movie icons for a fun podcast about psychology. From the Grinch to Everything Everywhere All At Once, the hosts teach you vital lessons through popular media. While it is a highly entertaining show, some episodes are more serious than others as they address intergenerational trauma and grief.
6. Choiceology
Decision-making is vital to the psyche and drives much of our life. Your ability to make good decisions will impact your quality of life, resilience, compassion, and so forth. In Choiceology, author and behavioral scientist Katy Milkman reveals the importance of these skills. Alongside expert guests, Milkman discusses the research on high-stakes decisions. She also advises on how to improve judgment for a better life.
7. Hidden Brain
Internal and external forces affect how and why you behave, think, and feel like you do. However, many of these influences remain hidden. In this psych podcast, Shankar Vedantam narrates captivating and informed stories to teach listeners about unconscious patterns. Using games, stories, and conversations, Vedantam reveals fascinating things about human behavior. 
This storytelling podcast about psychology and neuroscience aims to outline the why behind your actions. It'll also help you live with more intention at work, around the dinner table, and on dates. The best Hidden Brain episodes may offer actionable tips or thoughtful discussions. Since the show stands out for its variety, tune in to find the best tales for you.
8. Pop Psych 101
Does the film industry accurately represent mental health? This is the golden question in Pop Psych 101. Therapists Ryan Engelstad and Dr. Hayley Roberts take to the mic to discuss fictional characters and the struggles they face. They also analyze books and TV characters in recent episodes, offering a more authentic picture of fictional media. 
While some topics will make you laugh, others will have you in deep contemplation. The hosts consider various genres, from popular TV shows like Ted Lasso to notable horrors like Midsommar. Since Ryan Engelstad started the show with producer Mike Graham, listeners can enjoy an extensive episode backlog. So, if you want to join the conversation about mental health portrayal in film, TV, and literature, tune into Pop Psych 101. 
9. How's Work?
If you've ever wanted to be a fly on the wall in a therapy session, your dreams may come true. The couple's therapist, Esther Perel, invites listeners to tune into intimate talks with real people. The thoughtful chats will intrigue you if you're looking for a podcast about psychology at work and navigating professional relationships. She helps people open up about workplace fears and supports them in building a meaningful workforce. How's Work? is as much about your work environment as the people you interact with. Hence, it is one of the best therapy podcasts for professionals.
10. Therapist Uncensored
To understand attachment, relational neuroscience, and trauma, tune into Therapist Uncensored. Two therapists host the show alongside their expert guests. Together they unravel research and discuss the complexities of neuroscience in the context of relationships. 
It is one of the best podcasts for therapists and enthusiasts as it dives into current issues and research. In addition, the topics are diverse, ranging from polyamory attachments to psychedelic-assisted therapy. Whichever episodes catch your attention will likely be inspiring and in-depth. 
11. Feeling Good
Self-growth depends on your daily actions. Understanding what practices help you feel good is precisely what author David D. Burns discusses on this psychology podcast. It is a show for everyone, whether you're enriching your professional toolbox or applying these to your life.
In short, as experts discover new ways to relieve and prevent mental illnesses, Feeling Good points you toward the ones that work. Moreover, you'll get tips to boost joy and improve self-esteem.  
12. Personality Hacker
Are personalities fixed or ever-changing? Joel Mark Witt and Antonia Dodge answer the most pressing questions about individuality. They consider if you can alter your character and how small changes impact life, career, and relationships. The Personality Hacker podcast will teach you how to nurture your personality and sometimes change it to improve happiness.
13. Brain Science 
Brain Science is the top psychiatry and psychotherapy podcast for specialists and students. You can spend hours scouring the internet and journals for the latest studies. However, this psychology podcast brings you the latest neuroscience research in one place. Host Ginger Campbell, MD, aims to make the content more accessible for all listeners, whether you have a history in science or enjoy a more academic podcast. There are various topics to dive into, including the impact of sound, grieving, and molecular biology.
14. The Psychology Podcast
Scott Barry Kaufman hosts The Psychology Podcast to study human potential. Episodes feature scientists and creative thinkers in informed discussions on humanity. With episodes often exceeding an hour, these talks are thorough and cover topics from aging and marriage to the benefits of curiosity. Kaufman hosts the best psychology podcast for those interested in the capability and future of the mind. 
Best podcasts for therapists 
Therapists in training or those starting a private practice can also benefit from psychology podcasts. Some psychology shows provide tried and tested advice from specialists who've gone through it. In addition, some psychology podcasts update you on the latest research. 
15. Speaking of Psychology
Professionals in the psychology sector must get information from reliable sources. Although many of these shows come from experts, this is one of the best podcasts for therapists who need to refer to a trusted organization. Produced by the American Psychological Association, this psychological podcast can help you stay current on the latest research. Each installment features a PhD-level expert to provide a trusted view on every topic. The talks are always engaging, with previous ones covering phobias, being single, political messaging, and lying. 
16. Therapy Chat  
Hosted by psychotherapist Laura Reagan, Therapy Chat is the go-to place to understand other therapists' approaches. While anyone can listen, practicing therapists may benefit from hearing other specialists discuss their wins and lessons. 
Moreover, young therapists may appreciate learning how guests balance their work duties. For example, realizing how meaningful self-care can help them support their clients. As you can see, talks on Therapy Chat are relevant and necessary. The host and guests tackle essential topics such as ethics within mental health services and how to cope with various types of trauma.  
17. The Private Practice Startup
If you're setting up a private therapy practice, you'll want to tune in to hear what hosts Kate Campbell, Ph.D., and Katie Lemieux have to say. Both therapists share their experiences alongside entrepreneurs in psychology. 
The Private Practice Startup can teach you how to host retreats, engage in marketing trends, and even shut your practice if the time comes. You'll learn much from this show, including practical advice from those who have tried and tested it. 
The hosts do an excellent job helping you through the growing pains of starting a private practice. From business logistics to client care and burnout prevention, they aim to help your practice thrive. This is an essential podcast for psychology professionals taking the next step in their careers.
18. Practice of the Practice
You've spent years helping people live the life they want, but now you're taking ownership of your career path and setting up a private practice. Unfortunately, there are many hurdles to overcome before your practice becomes the dream you had envisioned. Thankfully, Joe Sanok is here to guide you with practical tools to make it a hit. This psychology podcast will become your business bible, from getting referrals to saving money. It provides inspiration and advice to help you implement thoughtful and effective strategies. Sanok covers various topics, including the following:
growing your team;

how to offer specialty services for clients in the LGBTQIA community;

best practices for marketing;

hosting events.
Takeaway
Whether curious, interested in self-growth, or developing a career, psychology podcasts can enhance your knowledge. There are many psychology shows to discover, from a positive psychology podcast to the best podcasts for therapists. With this ultimate list, you can find something that suits you.
If you prefer bite-sized learning, try the Headway app! It's perfect for engaging your mind daily and furthering your knowledge. Headway book summaries can complement your favorite podcast shows and help you discover books you want to read in full. Moreover, you can learn in a way that suits you with text and audio formats. 
If you want to explore summaries from the best books on psychology and human behavior, download the Headway app today!
FAQs
Where can I listen to psychology podcasts?
Listen to your favorite psychology shows on Apple Podcasts, Spotify, Google Podcasts, or any other popular podcast app. 
Is there a psychology podcast?
There are numerous psychology podcasts to enjoy. Unlocking Us and Brain Science are two of the best podcasts about psychology. 
Do podcasts help with mental health?
Therapy podcasts and shows that help you understand the mind are excellent for discovering mental health resources. If you don't know where to start, tune into Therapy for Black Girls, The Positive Psychology Podcast, or Feeling Good.
Where to read psychology?
To deepen your psychology knowledge, read or listen to detailed book summaries on the Headway app. Our engaging and easy-to-understand outlines help you find the best psychology books from industry experts.