Top 10 Learning Apps for Adults
Are you looking for the best learning apps for adults? Unlock the ten best educational apps to expand your mind.
---
If there's one thing we know for certain, you are never too old for learning. There are countless examples of people who learned new languages, shifted career paths, or became entrepreneurs later in life. Technology today is a central aspect of education, facilitating many learning opportunities. But we know how busy life can be, so we've researched the best learning apps for you.
In this article, we've compiled the ten best learning apps available so you can spend less time searching and more time learning! Whether you aim to learn new skills, discover fun facts, or expand your knowledge, there is something here for everyone.
Key points 
There are hundreds of apps dedicated to adult education. To help you in your search, we've narrowed it down to the ten best adult learning apps across various genres.

Three of the best adult learning apps include Headway, Duolingo, and NASA.

Khan Academy and Brilliant are great options if you are looking for learning apps that focus more on math and science.

Some of the most inspirational educational apps include Proloquo2Go and TED.

Headway is a bite-sized adult learning app that offers bite-sized summaries of non-fiction bestsellers. Learn from some of the greatest thought-leaders in fifteen minutes or less.
Top 10 must-have adult learning apps 
1. Headway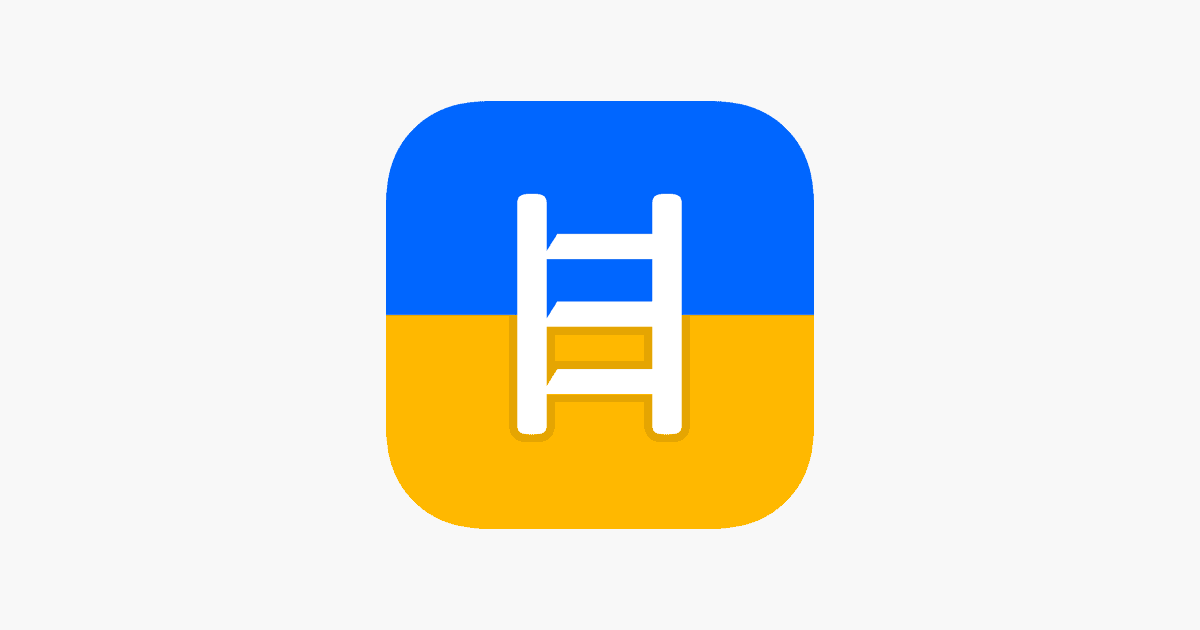 Headway is a bite-sized learning app that is your new best friend if you're looking to extract the main points of some of the most famous non-fiction books ever written. Have you heard of James Clear's Atomic Habits? Or Stephen R. Covey's The 7 Habits of Highly Effective People? Or maybe even Bill Bryson's A Short History of Nearly Everything? Unfortunately, not everyone has the time to read all these self-help books in full. That's where Headway comes in.
No matter what non-fiction you're looking for, our app has it. Headway condenses your favorite books into detailed 15-minute summaries or audio summaries. The app offers an extensive selection of titles to use as part of your educational journey. For an added incentive to keep learning, Headway has features like goal-setting, growth plans, and progress tracking to keep you motivated. 
Books are one of the oldest and most effective forms of adult education and for a good reason. Reading not only increases general knowledge but also works to improve sleep, reduce stress, teach empathy, and exercise your brain. The Headway app allows you to download book summaries for offline use, meaning you can access your bookshelf while on the go.
Not sure if this is the right adult learning app for you? No problem. We offer a seven-day free trial, so you can check it out and indulge in some customized reads. Delve into a world of life-changing books and download the Headway app on Google Play or the App Store. 
2. Duolingo
Do you want to learn a new language? Are you traveling soon and hoping to brush up on local verbiage? Would you like to upgrade your language skills for your job? If so, Duolingo is the app for you. 
This app comes in a fun, gamified format that makes language learning easy. Test questions are embedded throughout Duolingo courses to measure how learners are progressing and show where there is room for the app to improve. The lessons in this language learning app take a functional approach and focus on real-life goals such as ordering at a restaurant or asking for directions. 
While using Duolingo, you will also develop the vocabulary and grammar needed to achieve listening, writing, speaking, and reading goals. Duolingo currently teaches 41 different languages, out of which 38 are for English speakers.
Duolingo also offers an affordable English language proficiency test that you can take online and from anywhere in the world. This test is accepted by over 4,000 academic institutions and comes at a fraction of the cost of other proficiency exams. 
3. NASA
Most of us have heard of NASA, but did you know they have a learning app? This adult learning app is great if you are interested in studying astronomy and discovering information on the stars.
The NASA app is one of the best educational apps to lean on for the most updated information on an ever-shifting industry. Multiple formats let you read articles, watch videos, or even go outside and stargaze. One of the best features of the NASA app is that it gives detailed information on the agency's latest missions and keeps you updated on upcoming celestial events. With this app, you will never miss a planetary sighting or eclipse again!
The app's interface can be a little complicated, so give yourself time once you download it to get your bearings. This is, after all, the highest level of astronomical discovery, so a few Google searches might be needed to brush up on the basics.
4. 2048
If math was never your strong suit and you want to change that, 2048 is the app for you. This math-based puzzle game app works on improving not only your math skills but also your logic skills. The 2048 game is played on a 4x4 grid, and the goal is simple: join the given numbers to get the 2048 tile. You can move tiles using arrow keys, and when two tiles of the same number touch, they combine into one.
We promise it is less complicated than it sounds. 2048 is mobile-compatible and can be played on any device, whether you have an iPhone, iPad, or smartphone. 
5. Codecademy
This adult learning app is not for the faint-hearted, but if you want to learn about computers and coding, this is the educational platform for you. Codecademy has targeted, interactive lessons that teach code and let you practice coding. Various code editors are built into this educational software, so you never have to outsource or download another app for practice. The courses are curated based on the type of project or field you want to learn about. 
For example, if you want to learn about JavaScript for a website, this learning app will bundle the best courses together, so you are not left trying to figure it out alone. Each lesson consists of simple steps that explain the concept you are learning with interactive coding exercises. There is a short quiz at the end of each lesson to test your knowledge and ensure you haven't misunderstood anything. 
Codecademy states that you do not need to know anything about programming basics when starting. This app is for serious beginners looking to kickstart their knowledge of computers. 

6. Braille Tutor
Take your first step in learning Unified English Braille (UEB) with the Braille Tutor app. This adult learning app provides an interactive learning experience for sighted and blind braille learners. It is accessible via iPad using on-screen keys or home keys on a Bluetooth keyboard. Braille Tutor is self-voiced and uses sound and text-to-speech to support learners who are vision impaired. 
The app has several fun and interactive lessons that make learning braille enjoyable. The free version of the app offers you writing exercises. The cost-effective in-app purchase offers advanced lessons that cover word signs, group signs, short forms, and more. 
7. TED
Looking for some motivational speaking in your adult learning app? TED is the place for you. This educational app exposes you to conversations from different voices and backgrounds worldwide. It works to expand your mind by discussing innovative ideas that assess the world we live in.
One of the best things about this app is the diversity of topics it covers. Whether you're interested in art, science, philosophy, or climate change, there is a talk for you, no matter your interests.
The TED Talks on the app are concise and understandable, making them accessible to everyone. It allows for a versatile viewing experience through the ability to download your favorite videos or play as audio while you're on the go.
8. Proloquo2Go
Hundreds of adult learning apps are aimed at the general population, but this is an app with a difference. Proloquo2Go is an innovative educational app that takes special consideration of people who struggle with Augmentative and Alternative Communication (AAC). This adult learning app gives people with speech difficulties a voice. Proloquo2Go is great for anyone with a speech impediment due to conditions like Down syndrome, Autism, and Cerebral Palsy. 
Studies have proven that only 200 to 400 words make up a whopping eighty percent of what we say. These are known as "core words" and are the basis for learning on Proloquo2Go. You can grow from using single words to full grammatical sentences when using the app. This adult learning app is easy to navigate and has a clear layout making the learning process fun and straightforward. 
9. Khan Academy
Looking to go back to school? Try out the Khan Academy adult learning app. This free, non-profit educational platform has over 6,500 videos that take you back to the fundamental concepts. The app offers courses across various subjects such as science, math, art, physics, chemistry, history, and more. 
The lessons come in a short video format that adopts a personal tutor style rather than a group lecture. The learning app emphasizes visual aids and diagrams and is taught by the same person, so if you do not connect with their style, a different learning app may be better for you. 
The founder of Khan Academy, Salman Khan, has ensured the app is free across all platforms. Khan believes that education should always be accessible and free. You can access this adult learning app online through YouTube, your mobile app store, or the dedicated Khan Academy web app.
10. Brilliant
This adult learning app is another great option if you want to return to the basics. Brilliant teaches several math and science subjects through guided interactive problem-solving. This app's hands-on learning technique will take you through puzzles and games that help you master concepts in just fifteen minutes. Learning through puzzle-solving is an innovative way to learn for those bored by the classic textbook. 
Brilliant focuses less on reading and more on gamified problem-solving that tests your comprehension as you go. The app allows you to tailor your learning experience by choosing a study style. You can choose between learning to boost your career or for pure curiosity, and the app will give you lessons accordingly. This way, you can set your own pace and learning style. 
Brilliant allows you to tailor your learning experience based on what you seek to get out of it. The app prompts you to choose a study style or purpose during the setup, whether it's for boosting your career or pure curiosity. This way, it can push you the right amount for your goals.
Conclusion
As you can see, there are some fantastic educational apps out there. Whether you want to learn about science, astronomy, languages, math, coding, or literature, there is something for everyone. If you are looking for one educational app to get you started, we recommend our own Headway app.
The book summaries on Headway present ideas by some of the greatest thought-leaders of our time. Book topics include self-help books, entrepreneurship, networking, education, and more. Take a browse through some of our favorite non-fiction titles by viewing book lists on the Headway blog. 
If you spend just fifteen minutes learning on the Headway app each day, you can learn the main principles and concepts of 30+ books a month! Download the Headway app today.
FAQs
What is the most useful learning app?
The Headway app is one of the best learning apps for adults. With over 1500+ book summaries, the ideas of some of our world's best thinkers are available at just the click of a button. Headway also offers a free seven-day trial, so start your educational journey today.
What is the most downloaded education app?
In 2022, the language learning app Duolingo was downloaded 98 million times, making it the most popular education app in the world.
What is the best subscription-based learning app?
There are hundreds of effective and successful educational apps to choose from. This list of ten is a great starting point if you are an adult looking to kickstart your educational journey on your own time. The best subscription-based learning app is truly dependent on what knowledge you seek. Some of the top-performing learning apps include Headway, Duolingo, and TED.