Crypto Conversations: 18 Best Crypto Podcasts for Pro and Beginner Investors
Discover the best ways to learn about cryptocurrency with crypto podcasts and investing books. Listen to the best crypto news and stay up to date on trends
---
Cryptocurrency is an exciting development that has captured the attention of investors, tech enthusiasts, and curious learners. However, for many people, crypto can be confusing. To understand its complexities, you must filter through technical jargon, tricky concepts, and fast-paced markets.
Fortunately, there are resources to help. One of the most accessible and engaging is the crypto podcast. They explain the subject with expert insights, clear explanations, and insider perspectives. The hosts help you understand the technology, regulations, security, and how to invest wisely. However, with so many crypto podcasts out there, where should you start? 
Before we dive into the top crypto podcasts, let us introduce you to Headway. The Headway app simplifies complex topics with in-depth book summaries. It turns the best nonfiction reads into bite-sized learnings to help deepen your knowledge on the go. Whether you prefer engaging visuals, concise text summaries, or natural voiceovers, it's a revolutionary way to learn. Combining the power of podcasts with Headway's innovative learning tools allows you to level up your understanding and unlock new opportunities in this exciting field.
Best podcasts about cryptocurrency
1. What Bitcoin Did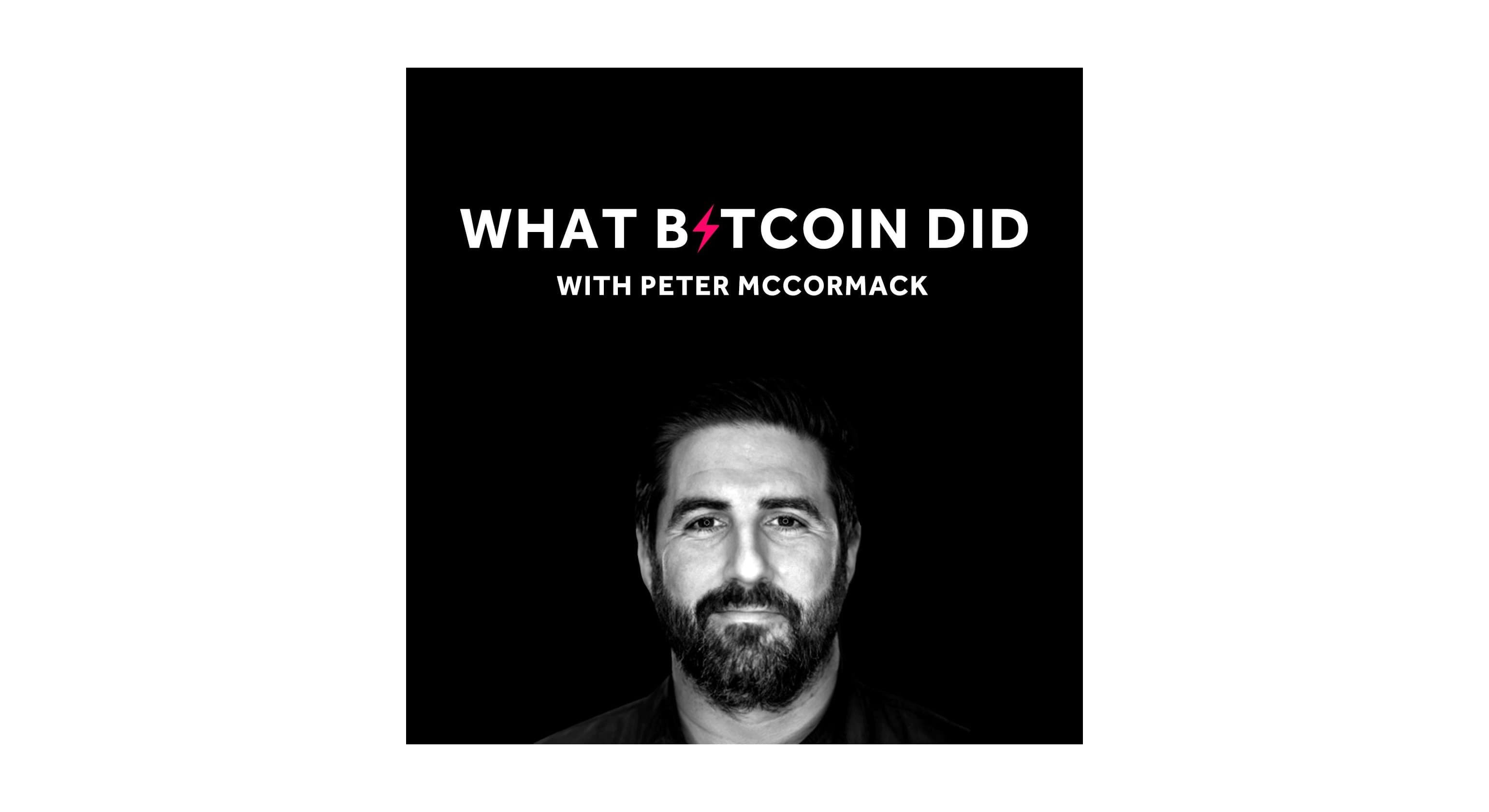 What Bitcoin Did is a popular podcast that caters to beginners and advanced cryptocurrency enthusiasts. Peter McCormack started his podcast journey as a beginner himself. The episodes initially focused on educating its audience on the core concepts of Bitcoin. However, today, the podcast attracts diverse guests, including investors, CEOs of Bitcoin businesses, and even critics. It provides a balanced view of Bitcoin and the broader cryptocurrency ecosystem. If you're looking for a podcast that covers topics in the crypto space, What Bitcoin Did is worth a look.
2. Unchained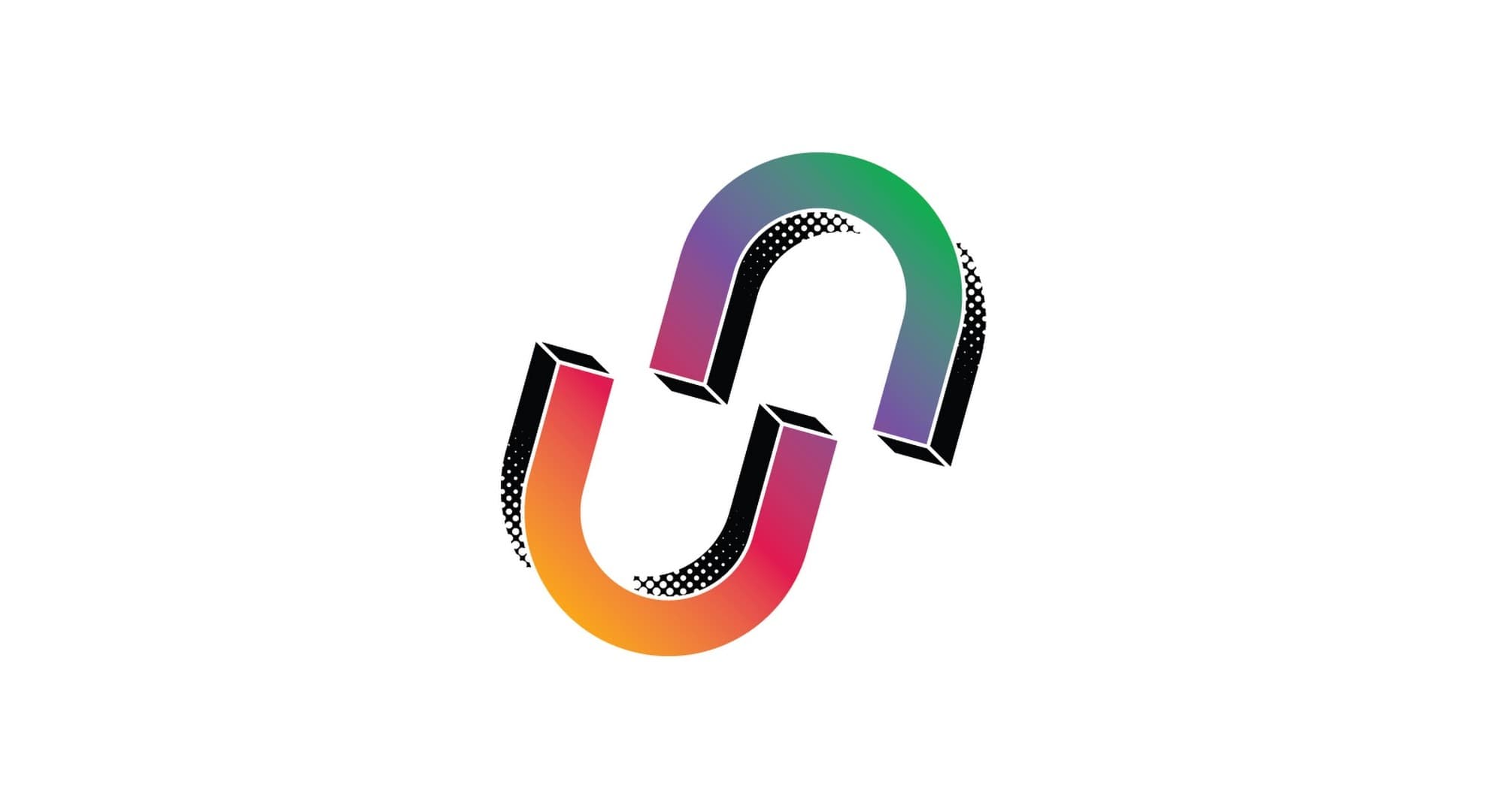 Unchained is a must-listen podcast for anyone interested in cryptocurrency and blockchain. The show's host, Laura Shin, is a former senior editor at Forbes and an early pioneer in crypto journalism. Her podcast, Unchained, features in-depth interviews with industry leaders, entrepreneurs, investors, and other experts in the field. Shin's background and experience enhance the episodes, giving a unique perspective on cryptocurrency developments. To access some of the best cryptocurrency podcast interviews, check out the latest Unchained episodes. 
3. Stephan Livera Podcast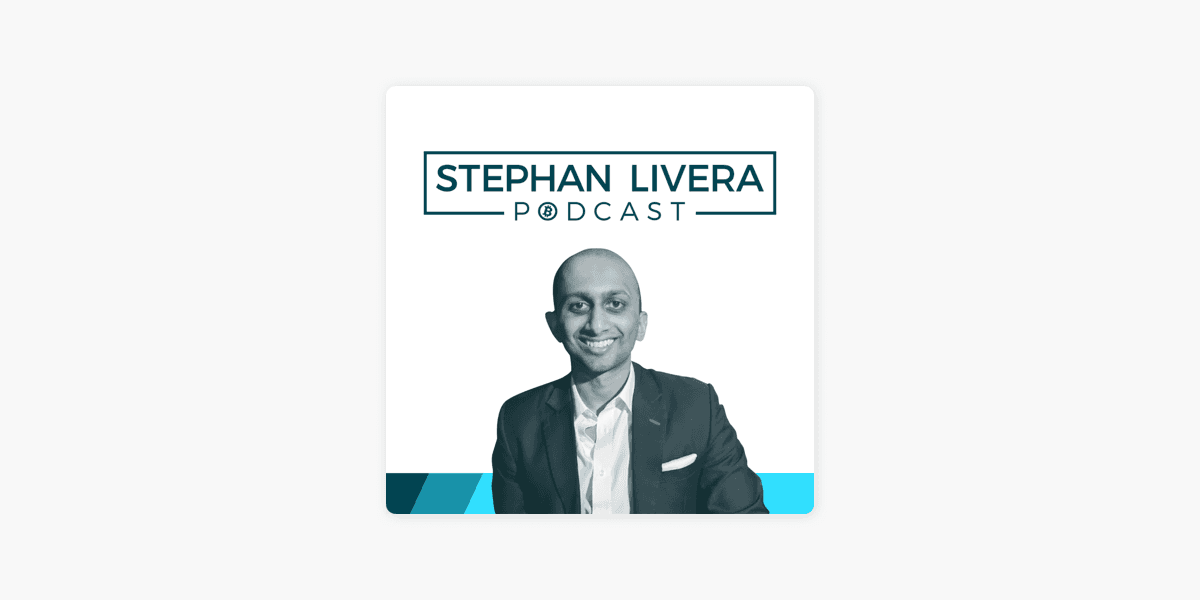 If you're looking for a podcast that dives deep into Bitcoin and its impact on the economy, the Stephan Livera Podcast is a must-listen. Hosted by expert Stephan Livera, this Bitcoin podcast focuses on helping listeners build a solid foundation. From the technology to the economic impact of this revolutionary cryptocurrency, the Stephan Livera Podcast covers it all. Livera's thought-provoking interviews touch on various topics within the crypto finance area. Whether you're a seasoned Bitcoin investor or just starting to explore cryptocurrency, this crypto podcast is a valuable resource for anyone looking to deepen their understanding of this game-changing technology.
4. Crypto News Alerts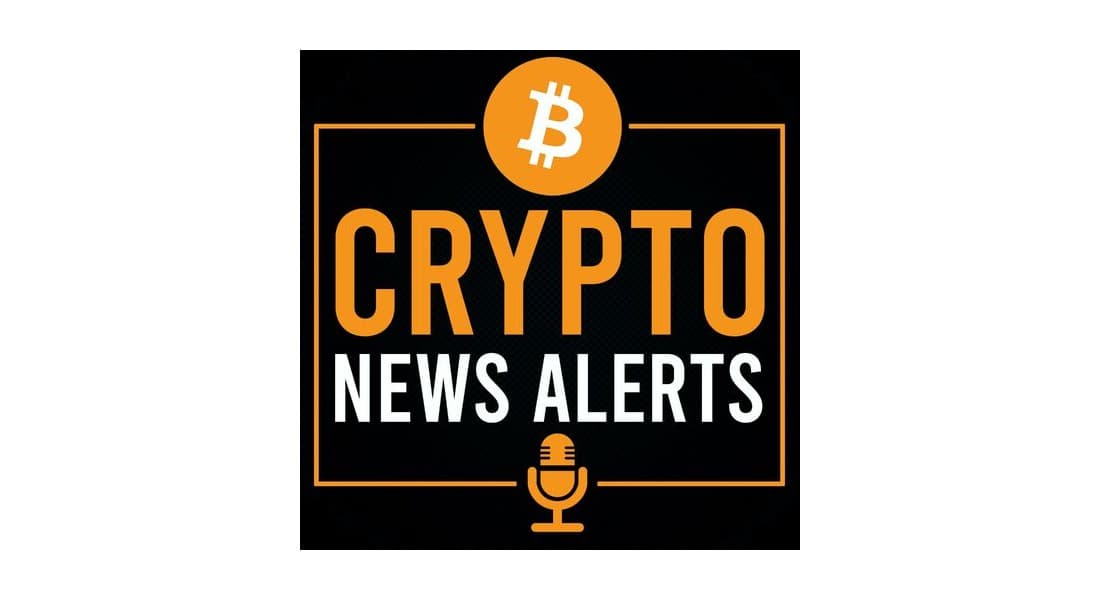 If you're an investor in cryptocurrency, you need to be in the know — and the Crypto News Alerts podcast is here to help. Hosted by Justin Verrengia, this podcast provides daily updates on all things Bitcoin and cryptocurrency. It is an excellent investment podcast for beginners and seasoned crypto investors. For many, the Crypto News Alerts podcast is essential for keeping up with the latest developments in the industry. With Justin as your guide, you'll be the first to know about breaking news and emerging trends, giving you the edge to make informed investment decisions.
5. Crypto 101
For a podcast that makes complex topics accessible to the average consumer, look no further than Crypto 101. This podcast, by Bryce Paul and Aaron Malone, helps listeners learn more about cryptocurrency without getting bogged down in technical jargon. Whether you're interested in trading, smart contracts, or the underlying technology behind cryptocurrencies, Bryce and Aaron simplify it for listeners. With their engaging and informative style, the Crypto 101 hosts make complicated topics engaging for beginners. So if you're new to cryptocurrency and want to get up to speed, this podcast is the perfect place to start.
6. New to Crypto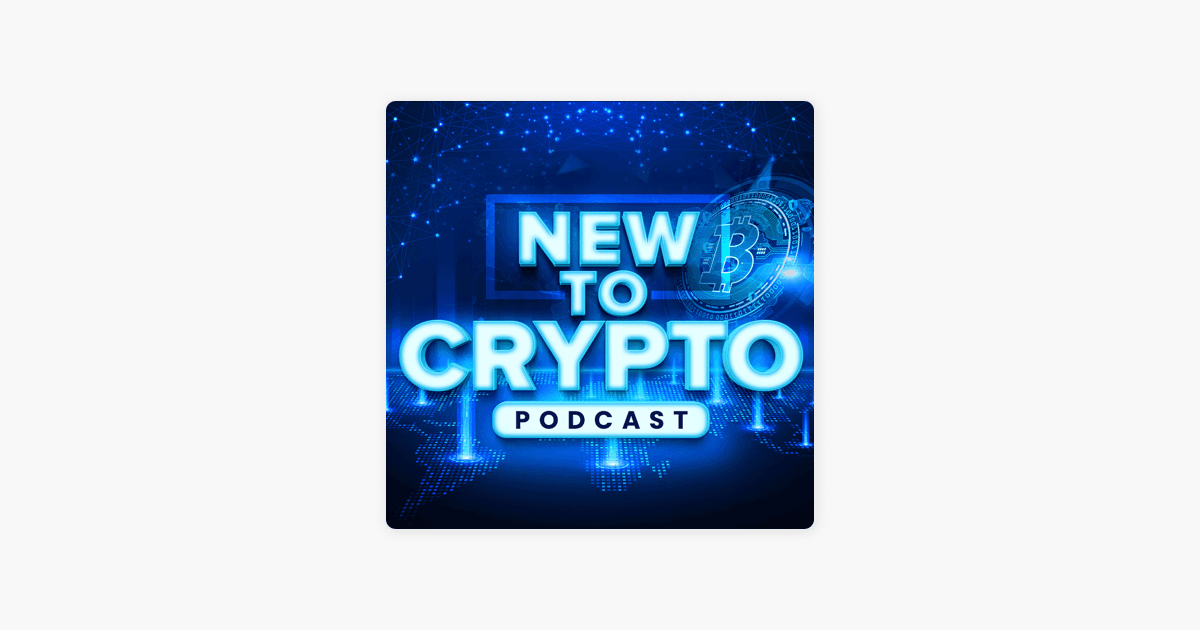 The New to Crypto podcast is an excellent resource for those starting their crypto journey. This podcast is for beginners and intermediate investors who want to learn more about the different types of cryptocurrency and how to succeed in their investments. The New to Crypto podcast will motivate and inform listeners of the latest trends with new episodes every weekday. Moreover, this recommendation stands out for its helpful Q&As. If you have questions, the hosts are always happy to help, providing clear and concise answers to help you make investment decisions.  
7. The Crypto Conversation with Andy Pickering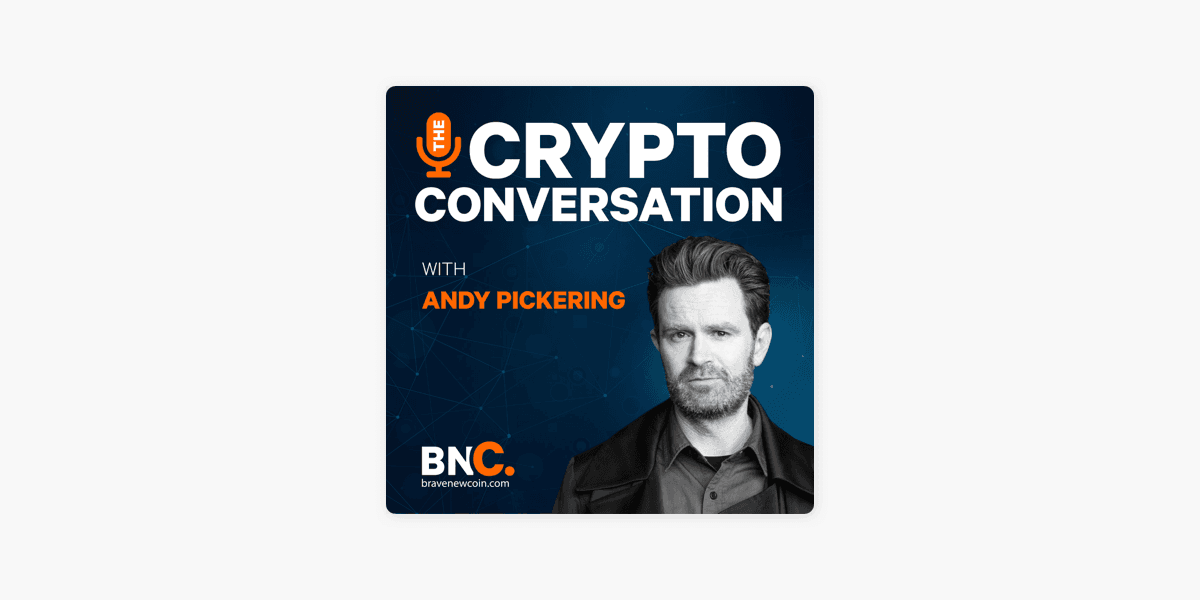 Are you looking for a podcast about cryptocurrency? The Crypto Conversation with Andy Pickering has it all. Each episode features engaging discussions on various subjects, from decentralized gaming to investments in future internet generations. Host Andy Pickering brings knowledge and expertise to each conversation, making complex topics more enjoyable. The Crypto Conversation is the perfect way to stay up-to-date on the latest developments in this rapidly-evolving field.
8. Bankless
If you're looking for a podcast exploring cryptocurrency depths, Bankless is one to check out. Although a relatively new entry into the crypto podcast space, Bankless has already received excellent reviews. Co-hosts Ryan Sean Adams and David Hoffman are both experts in the field. They take their listeners through crypto, blockchain, the ETH ecosystem, and distributed technologies. Bankless can help you learn new strategies and find opportunities for crypto finance. With recent discussions on environmentally friendly crypto, this podcast is always on cutting-edge developments. 
Are you curious about blockchain technology and its impact on the world? You'll want to know about The Blockchain.com Podcast. In this podcast, you'll hear from Dr. Garrick Hileman, Head of Research at Blockchain.com. In this engaging podcast, Dr. Hileman discusses various topics related to cryptocurrencies, decentralized finance, and the future of money. This podcast is a valuable resource for all investors as it will update you on emerging trends and the best crypto news.
10. The Bad Crypto Podcast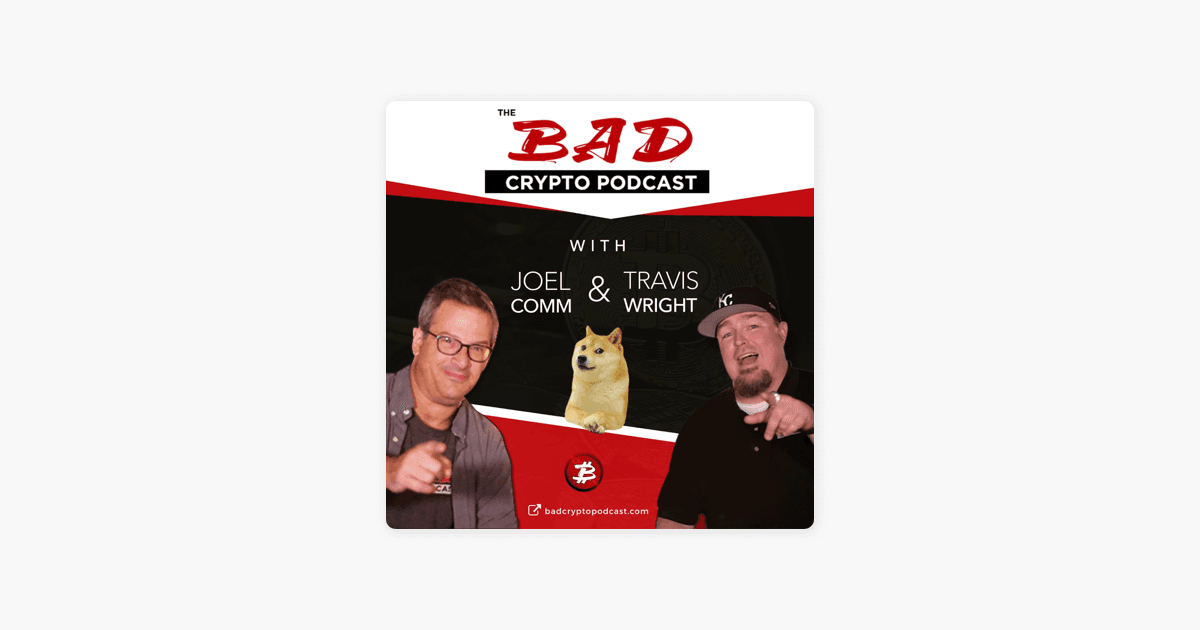 Are you new to cryptocurrency and find all the jargon overwhelming? Look no further than The Bad Crypto Podcast! The hosts, Joel Comm and Travis Wright demystify the concepts surrounding Bitcoin, blockchain, Ethereum, and more in an easy-to-understand way. As technologists and crypto-enthusiasts, they understand the complexity of the industry and cater to beginner audiences. Though don't be fooled by their lighthearted approach, as they still provide valuable analysis of the crypto industry. The best part? The duo injects humor into each episode, making learning about crypto fun!
11. Cryptocurrency for Beginners with Crypto Casey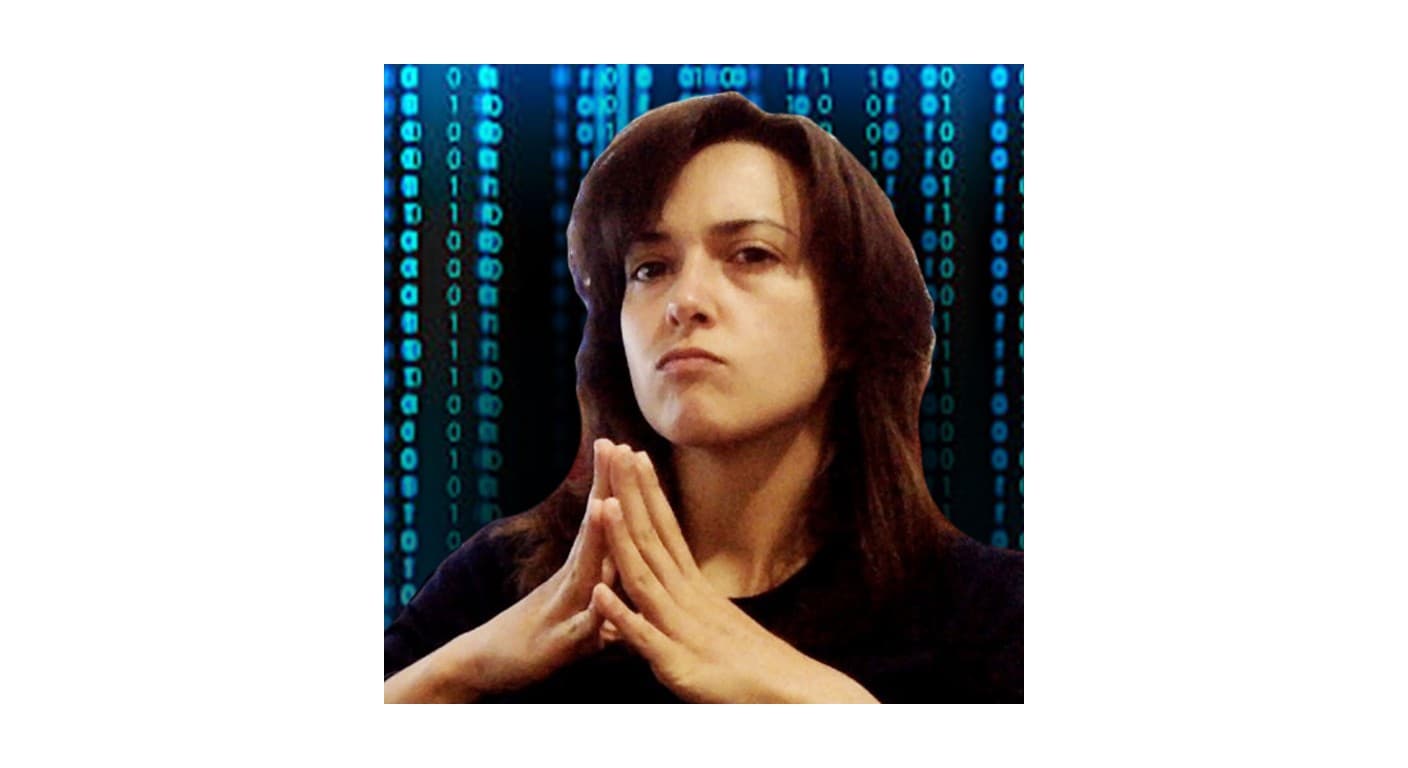 Crypto Casey's Cryptocurrency for Beginners podcast is a must-listen for those who want to learn about crypto investing without being bogged down by jargon. Casey's witty commentaries on current crypto issues are informative yet engaging, making it easy for even non-techie people to listen. Her straightforward explanations and practical investing tips make this podcast one of the best beginner investing podcasts. New listeners will discover that podcasts like Crypto Caseys' are the best ways to learn about cryptocurrency. So, why not give it a listen?
12. Uncommon Core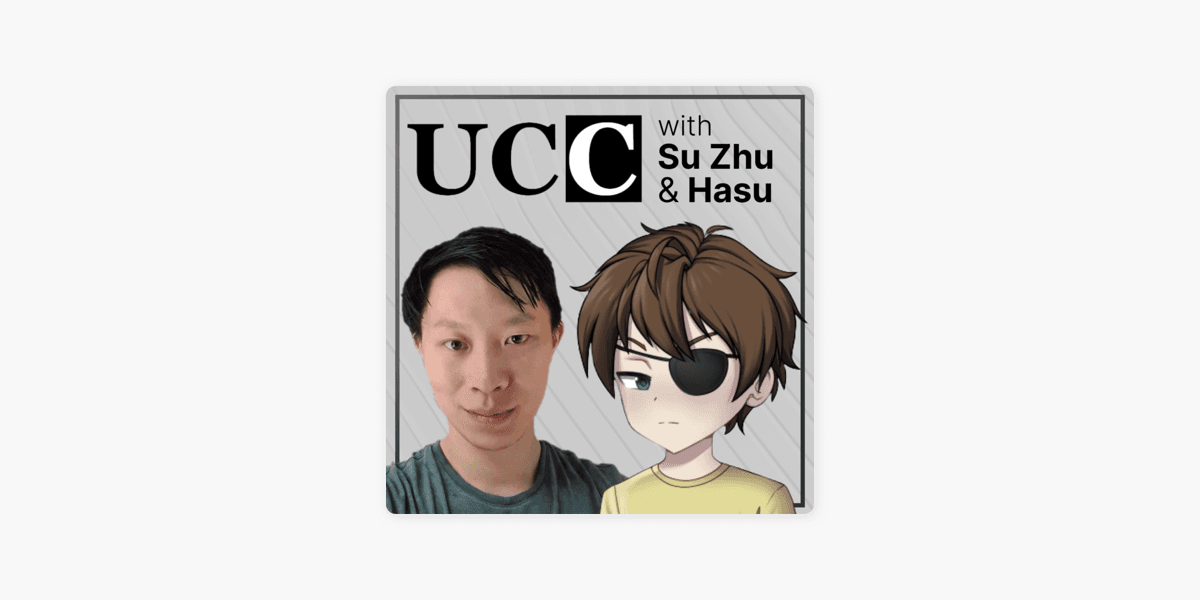 Are you seeking a crypto podcast that provides deep insights and thought-provoking conversations? Have a listen to Uncommon Core. Although the back catalog is limited, the quality of their discussions makes up for it. With immersive two-hour episodes, co-hosts Su Zhu and Hasu take listeners through cryptocurrency and beyond. While their topics may initially seem dense, their approach sheds new light on confusing issues and sets them apart from other crypto podcasts. With fun and entertaining discussions, Uncommon Core is a must-listen for anyone expanding their knowledge of the crypto-verse.
13. The Pomp Podcast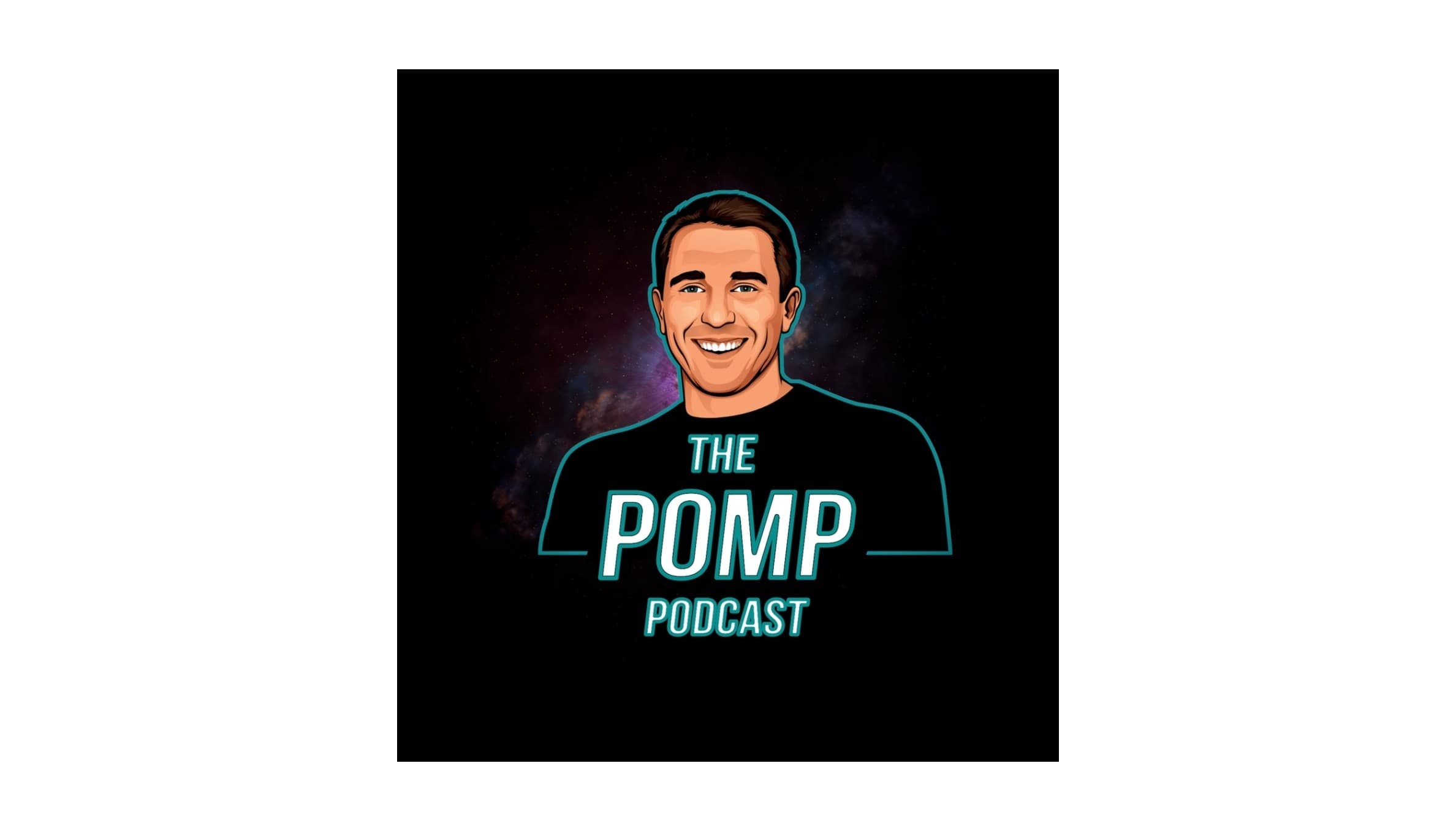 The Pomp Podcast, hosted by Anthony Pompliano, or 'Pomp' as listeners know him, has become a go-to source for anyone interested in finance, technology, entrepreneurship, and economics. Known for his engaging content and stimulating conversations, Pomp covers numerous crypto-related topics. From discussions about building a fintech company to exploring the future of cryptocurrencies, Pomp also provides practical advice on investing and avoiding scams. With a loyal following, The Pomp Podcast has become a trusted source to stay informed about the ever-evolving world of crypto.
14. Unconfirmed
Unconfirmed podcast keeps listeners updated with quick episodes on Fintech developments. This host Laura Shin also manages the successful podcast Unchained. However, while Unchained provides intense interviews, Unconfirmed responds quickly to changes in the crypto world. Shin invites industry experts to share their thoughts on the week's top headlines in weekly, twenty-minute episodes. The fast-moving content of Unconfirmed makes it easy for listeners to dip their toes in or tune in regularly for the latest news. As one of the best crypto news sources, this crypto podcast has something for everyone interested in fintech. 
15. Tales from the Crypt: A Bitcoin Podcast
Tales from the Crypt: A Bitcoin Podcast, hosted by Marty Bent, offers a unique and authentic perspective on Bitcoin. Through his conversations with knowledgeable people, Bent delves into various Bitcoin-related topics, from the impact on energy poverty to the nuts and bolts of using a Bitcoin node. As a seasoned Bitcoin expert or a curious beginner, this podcast provides valuable wisdom and discussions on trade-offs, software licenses, monetization, and other topics within the Bitcoin community. Tune in to Tales from the Crypt and join the conversation about one of the most revolutionary technologies of our time.
16. Epicenter
Epicenter is a true OG in the world of cryptocurrency podcasts. With a decade of experience and an extensive back catalog, this podcast has set the standard for in-depth conversations with crypto founders, builders, and thought leaders. What sets Epicenter apart is its straightforward approach to discussing the technical, economic, and social implications of cryptocurrencies and blockchain technologies. There's no unnecessary hype or drama here — just thoughtful, informative discussions that keep listeners coming back week after week. This cryptocurrency podcast is a must-listen for anyone interested in the future of money and technology.
17. Crypto Over Coffee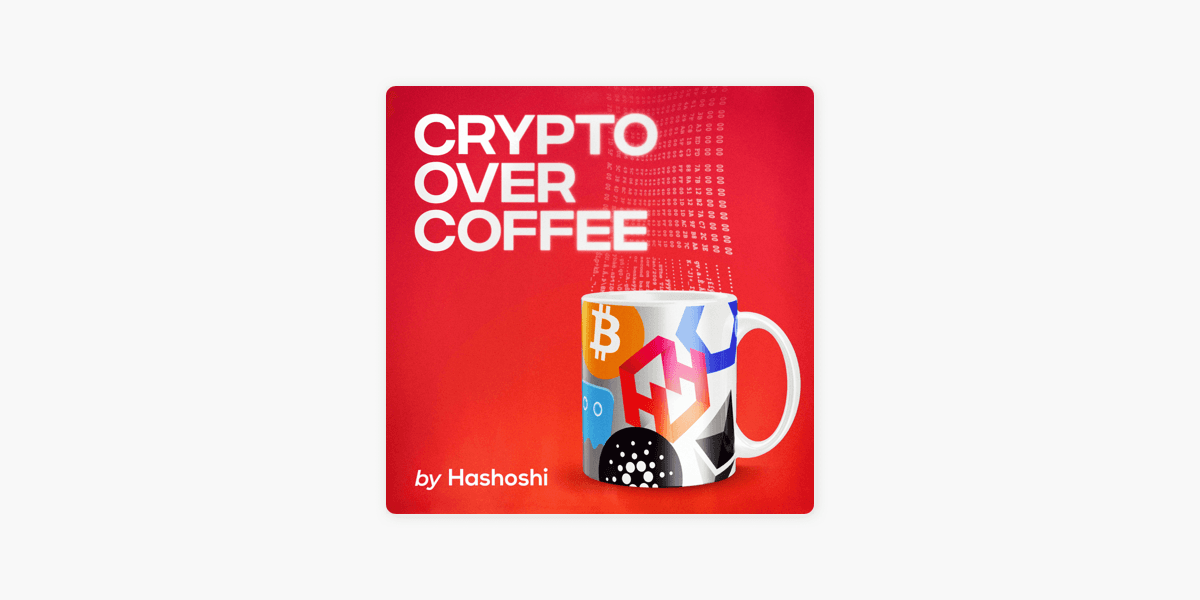 Brew yourself a fresh coffee and settle in for a refreshing and informative Crypto Over Coffee episode hosted by Hashoshi. This podcast offers a casual and conversational approach to discussing blockchain and cryptocurrency. It is accessible for beginners and informative for experts. Whether you're looking for the latest news, educational content, or in-depth discussions, Crypto Over Coffee has you covered. Hashoshi's engaging interviews with industry leaders and startup founders will have you learning new things while having fun. 
18. CoinDesk Podcast Network
If you're looking for an all-encompassing podcast network covering the entire crypto industry, the CoinDesk Podcast Network should be on your list. Thanks to their extensive history in the field, they are a trusted source for daily news and stories in the blockchain. The network features some of the best crypto podcasts in the industry. For instance, The Breakdown covers macroeconomics, Bitcoin, geopolitics, and big-picture power shifts. Host Nathaniel Whittemore provides commentary and analysis in roughly two daily episodes of approximately fifteen minutes each. 
Meanwhile, Speaking of Bitcoin (SOB) is a weekly discussion with Andreas M. Antonopoulos, Stephanie Murphy, Jonathan Mohan, and Adam B. Levine. The group discusses Bitcoin's history, philosophy, promise, and the rest of the cryptocurrency ecosystem. Check out the CoinDesk Podcast Network and discover the best crypto investing podcast for your goals.
Learn more about investing on the Headway app
That completes our list of the best crypto podcasts to keep you up-to-date on all the latest in digital currency. Podcasts are one of the best ways to learn about cryptocurrency, as it is an accessible way to hear from experts. With this ultimate guide, you can find something that suits you. 
If you like listening to podcasts about cryptocurrency, you're probably a curious individual who loves learning new things, engaging in self-development, and finding ways to make money.  
Finding the time for education is challenging, but we have a solution for you. What if you can expand your business, finance, and investing knowledge in as little as 15 minutes? On the Headway app, you can.
We take the top nonfiction books and summarize them into helpful segments. Each bite-sized session aims to provide practical advice to ensure you can apply what you've learned. It's a great alternative if you're short on time. Rather than listening to hours of audio or reading countless books, you can learn from financial experts in just 15 minutes. 
With Headway, it's like having a library in your back pocket. Select the topics that interest you and maximize your learning with our innovative app interface. We also have a repetition tab where you can save your favorite lines, quotes, and segments to revisit.
Alongside these top crypto podcasts, learning is simple when you download the Headway app.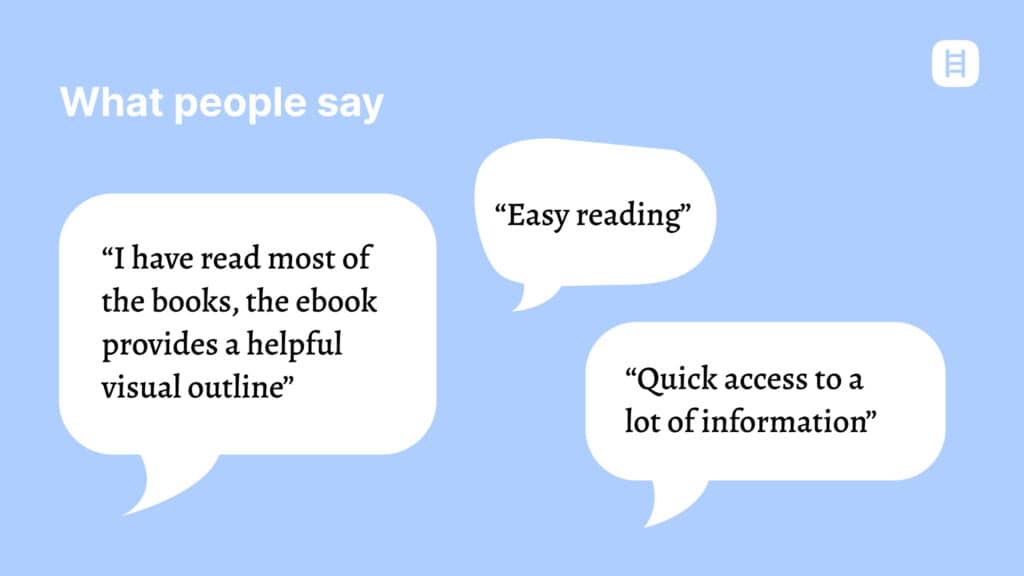 FAQs
What is the best crypto podcast episode for beginners?
Crypto Casey's Cryptocurrency for Beginners is a fantastic starting point for beginner investors or anyone wanting to know more about this topic. 
Who is the best person to listen to about crypto?
There are many crypto experts, including podcast hosts, in this article. For updates and news, listen to Crypto News Alerts hosted by Justin Verrengia. Alternatively, tune into The Blockchain.com Podcast, hosted by the Head of Research at Blockchain.com, Dr. Garrick Hileman.
Is there a podcast for understanding crypto?
There are numerous podcasts about cryptocurrency. Listen to Crypto 101 and shows from the CoinDesk Podcast Network to get the low down on cryptocurrency.