The Time Traveler's Guide to the 16 Best History Podcasts
---
The stories of people, places, and events shape who we are today. Learning about history gives us a deeper understanding of how our world came to be and connects us to our ancestors. Understanding history helps us appreciate the struggles and triumphs that led humans to where we are now. 
History podcasts are a fantastic way to bring the past to life, allowing us to explore fascinating and often surprising stories from years gone by. You may even gain a newfound appreciation for the complex tapestry of human history.
There are many interesting topics in history, but where do you start? We have collected some of the top history podcasts to get you started. Whether you're looking for British podcasts, American history podcasts, or even world history podcasts, we have something to satisfy your curiosity. Get ready to unveil the stories of the past and jump into our complete list of history podcasts.
Key points:
Learning from the past can help you plan for the future and better understand humanity. Historical podcasts can introduce you to these topics in an accessible and entertaining way.

If you're seeking a British history podcast, check out Stuff the British Stole. Otherwise, explore History Hit, hosted by the British historian Dan Snow.

You Must Remember This and Slow Burn are the best American history podcasts to add to your listening queue.

Headway summaries make interesting history books easier to understand. Download the Headway app to explore bite-sized insights from your favorite genres.
Read or listen to history tidbits from Headway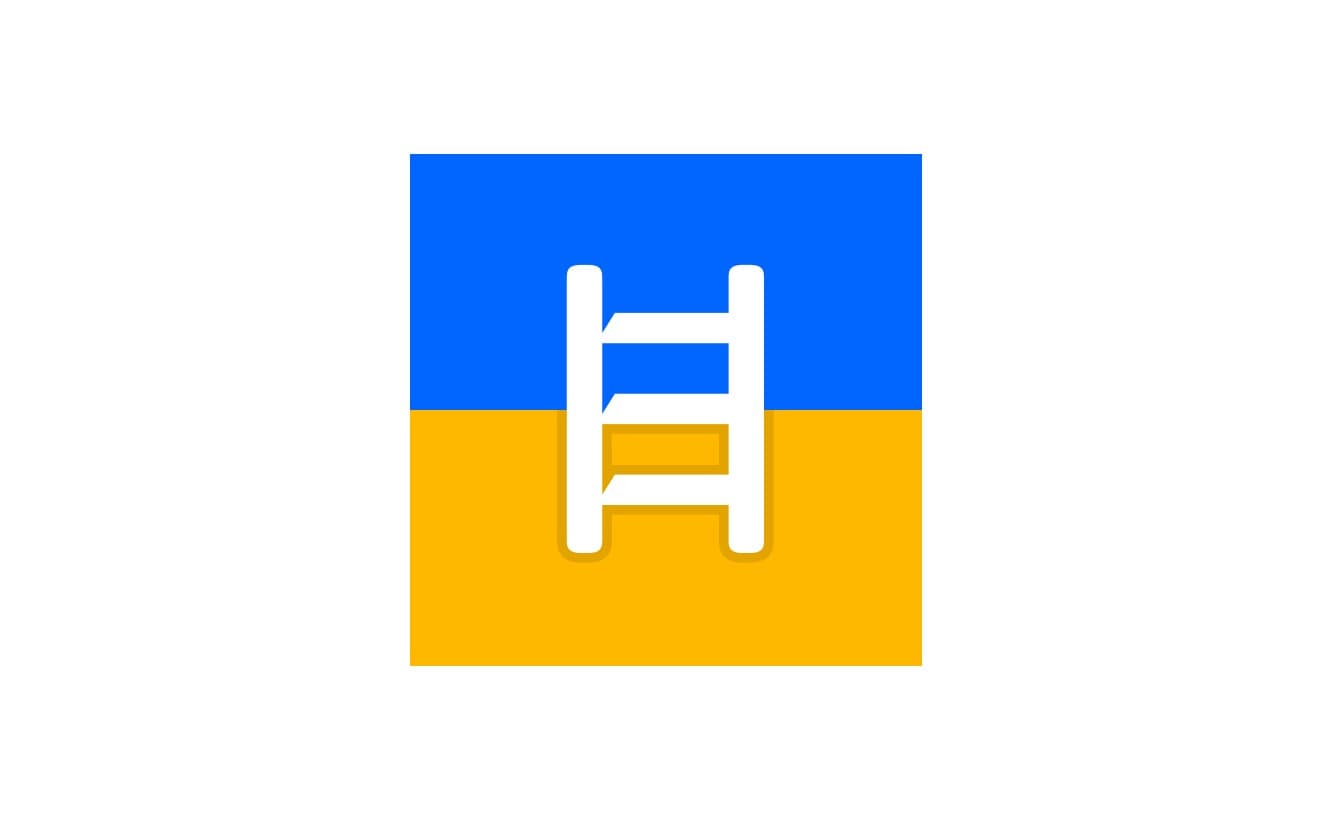 Are you curious about why the world is the way it is? Do you want to know more about ancient myths or humanity? Podcasts are an excellent way to explore this, but many wish they had more time to listen. That's where Headway comes in.
Headway is a learning hub for people on the go. We transform the best nonfiction books into detailed summaries that anyone can understand! Enjoy a quick productivity break and learn something new in as little as 15 minutes. Discover insightful facts and bookmark your favorite sections to revise later. It's a fun, visually stimulating way to learn about numerous topics. 
We make our book summaries accessible with text and audio formats. For example, you can uncover moving tales such as Chernobyl: The History of a Nuclear Catastrophe by Serhii Plokhy. Alternatively, learn about icons such as Michelle Obama and Steve Jobs. Whichever facet of history piques your interest, there are many intriguing summaries to explore. Whether you want a quick overview of the topic or you're deciding to read a book in full, Headway is here to help you. 
Do you want to know more about the most interesting topics in history? Download Headway — the ultimate learning app. 
The 16 best history podcasts for all enthusiasts 
History is fascinating and complex. There are so many events, people, and topics to uncover, so you'll never run out of areas to study. Interestingly, history podcasts have become popular in recent years. They have allowed people to engage with the past in an entertaining and informative way. If you're a history buff or captivated by true stories, these top history podcasts are worth subscribing to.
1. The History of the World in 100 Objects 
The British Broadcasting Corporation (BBC) produces a fascinating world history podcast in a unique format. Hosted by the director of the British Museum, Neil MacGregor, the show explores history through 100 objects. It's a great show if you enjoy learning about artifacts and the evolution of humanity through the objects we made. Episodes are pretty quick, making it easy to dip your toe anytime. Whether you want to know about the first tools or the invention of credit cards, MacGregor draws on his expertise to share the stories behind the objects. If you're seeking the best ancient history podcasts, listen to The History of the World in 100 Objects.
2. The Memory Palace 
Many people listen to historical podcasts for storytelling and adventure. You may enjoy The Memory Palace by Nate DiMeo if you're the same. Each episode tells a different story with accompanying music to bring the narration to life. Consequently, if you struggle to focus on podcasts, this show is more like listening to a short audiobook. Its creative and engaging script will have you hooked within seconds.
Interestingly, DiMeo adapted many of the stories from The Memory Palace for the stage, books, and film. So, if you want to learn about interesting topics in history, this podcast has many tales to get lost in.
3. 1619
If you want to learn about American history, you have to understand the role slavery played in its creation. Join Nikole Hannah-Jones in this limited audio series by the New York Times. 1619 follows the devastating events that saw slavery unfold and its ripple effects throughout history. If you're looking for an American history podcast, 1619 is essential. 
4. Uncivil 
Step into the fascinating and turbulent events of the US Civil War with Uncivil. Hosted by journalists Jack Hitt and Chenjerai Kumanyika, this gripping podcast reveals the secrets and intrigues about a fundamental part of American history. The pair explore everything we know about the US Civil War, what stories were left untold, and how they relate to today's political landscape. Uncivil is one of the best American history podcasts to understand today's society better.
5. Stuff the British Stole
Prepare to embark on a moving journey through the most iconic artifacts the British stole during the British Empire. Journalist and author Marc Fennell unveils the stolen pieces throughout history, exploring the events that preceded and their impact. He takes listeners worldwide, from Nigeria to India, China, and Australia. In Stuff the British Stole, Fennell reveals the truth behind many of the objects in the UK's possession. 
Moreover, if you're looking for a British history podcast, consider tuning in to understand the British Empire's impact on other cultures and events. Podcasts about history in Britain wouldn't paint a complete picture without the collections Fennell explores in this show.
6. In Our Time 
For an in-depth look at the ancient world, you need to understand the development of humanity. Since 1998, In Our Time has taken listeners on a captivating journey through the ideas that shaped us. Moreover, this historical podcast will also suit those interested in religion, ethics, philosophy, and science. Host Melvyn Bragg and guests analyze the ideas, people, and events that made the world how it is. With over a thousand episodes in its backlog, In Our Time is one of the best historical podcasts for those wanting to dive deep into the past.
7. Slow Burn
History isn't just about events from thousands of years ago. There are numerous topics to study in modern American history too. Slate's Slow Burn podcast takes on a different case each season, from the Watergate scandal and the stories of Tupac and Biggie to the turbulence of Roe vs. Wade. Although the presenters change each season, they take you on a detailed exploration of current events. Tune into this American history podcast for a breakdown of key events that impacted people worldwide.
8. Dan Snow's History Hit  
If you want a podcast you can jump into at any time, British historian Dan Snow has the show for you. History Hit explores the most exciting and important events throughout our past and present. There doesn't seem to be a particular focus, but if you want to dive into various subjects, this will work well for you. If you're looking for a history of England podcast, there'll be some episodes to satisfy your curiosity. However, Dan Snow's History Hit covers many world events. It varies from the real Peaky Blinders to current headlines, giving you a brief insight into major events and people. The shorter episodes and accessible style make this one of the best history podcasts to accompany a coffee break.
9. You Must Remember This
Story lovers unite because we have another charming historical podcast for you to experience. You Must Remember This is a creative nonfiction project that takes listeners on a journey through Hollywood's forgotten scandals. American film critic Karina Longworth writes, narrates, films, and edits these engaging episodes. Each depicts entertaining tales from the film hub of the United States and aims to reveal the forgotten stories of stars, movies, and scandals.
10. Throughline 
Our history inevitably impacts our present and future lives, but to what extent do these events affect our society today? Tune into Throughline to hear Rund Abdelfatah and Ramtin Arablouei discuss the headlines that have changed our lives. From student loans to diversity at the Oscars and pioneers in tech, Throughline carefully covers topics relevant to the past but, more importantly, to the future.
11. Hardcore History 
The following historical podcast is not for the faint-hearted. As its name suggests, this is the best history podcast for hardcore history fans, with episodes stretching for hours. Presenter Dan Carlin explores dark historical events, offering a deep analysis of the makings and impact of these. He questions everything and invites listeners to consider each topic from several perspectives. Though it may be unconventional and not for everyone, Dan Carlin's Hardcore History has a significant fan base. Since there are many areas to explore, you'll have to browse the backlog to find the best Hardcore History episodes for your interests.
12. Lore 
Lore covers some of the most interesting topics in history, including the dark truths behind common folklore. These true crime stories from the past are tragic and mysterious and make for an entertaining listen. Lore was so successful that it became a book and TV show. So, if you're looking for history podcasts to provide a fresh way to learn about dark historical stories, look no further than Lore.
13. Making 
If you are a fan of Making Oprah, you'll love this follow-on series from the same creators. Making is WBEZ's latest critically-acclaimed bio-podcast series which explores how icons are made. The reimagined show follows a similar premise to the original. However, you'll discover the history behind some of the most famous figures, from Obama to Beyonce and Maya Angelou. If you've ever wanted to know how an icon was made, look no further than Making.
14. Revisionist History 
Renowned author, speaker, and journalist Malcolm Gladwell brings you Revisionist History. In these thought-provoking episodes, Gladwell reassesses what we know about the past. He questions what we have overlooked and sheds light on vital historical moments. With the help of special guests, they explore the people, events, places, and moments throughout history that we missed or misunderstood. 
If you're a Malcolm Gladwell fan, you'll want to explore some of his most iconic writings, from The Tipping Point to Outliers. You can read or listen to detailed summaries from Gladwell's books on the Headway app.
15. You're Dead to Me
History isn't all doom and gloom. There are some fun and exciting stories to tell! In You're Dead to Me, host Greg Jenner brings a healthy dose of comedy to this historical podcast. Together Greg and his guests, who consist of comedians and historians alike, deliver a lighthearted and informative show. Episodes range from 30 minutes to an hour, so browse the backlog, and you're sure to find one that suits you.
16. You're Wrong About 
Among the best history podcasts, You're Wrong About is another easy way to explore our pasts. Host Sarah Marshall considers the people and events we think we know and if we were wrong about them. She speculates on history and offers alternative perspectives to challenge your views. Although Marshall tackles some trivial issues, such as online shopping and the Y2K trend, she also thoughtfully approaches heavy topics, including debates about juvenile justice and so on. If you're looking for an easy listen, check out You're Wrong About.
Takeaway
If you want to step into history and better understand the world today, these are the best historical podcasts to start with. These exceptional history podcasts bring the past to life through captivating storytelling and expert analysis. 
Together these hosts cover diverse topics, from lesser-known stories to famous events and figures. However, while these in-depth conversations are eye-opening, many exceed an hour (or more in the case of Dan Carlin's Hardcore History). It is helpful to have an alternative to learn about the past when you're short on time. 
Headway provides detailed book summaries so you can focus your learning on key insights from the best nonfiction. Broaden your understanding of notable figures, philosophies, and events in 15 minutes. Download the Headway app and make the most of the 7-day free trial. 
FAQs
What is a historical podcast?
A historical podcast studies the facts, myths, and artifacts surrounding past events and societies. From famous wars to iconic art, learn from historians and enthusiasts about the untold stories of the past.
Why do people listen to history podcasts?
History podcasts can help you better understand people and society. There are many fascinating stories to hear and learn about worldwide. Discover the best history podcast with our ultimate guide, or explore interesting topics in history on the Headway app. 
Is there a history podcast for people who don't like history?
You're Dead to Me is the best history podcast for those who don't like history. However, if you're just starting with historical shows, you may enjoy a true crime episode by Lore or bite-sized book summaries from the Headway app.