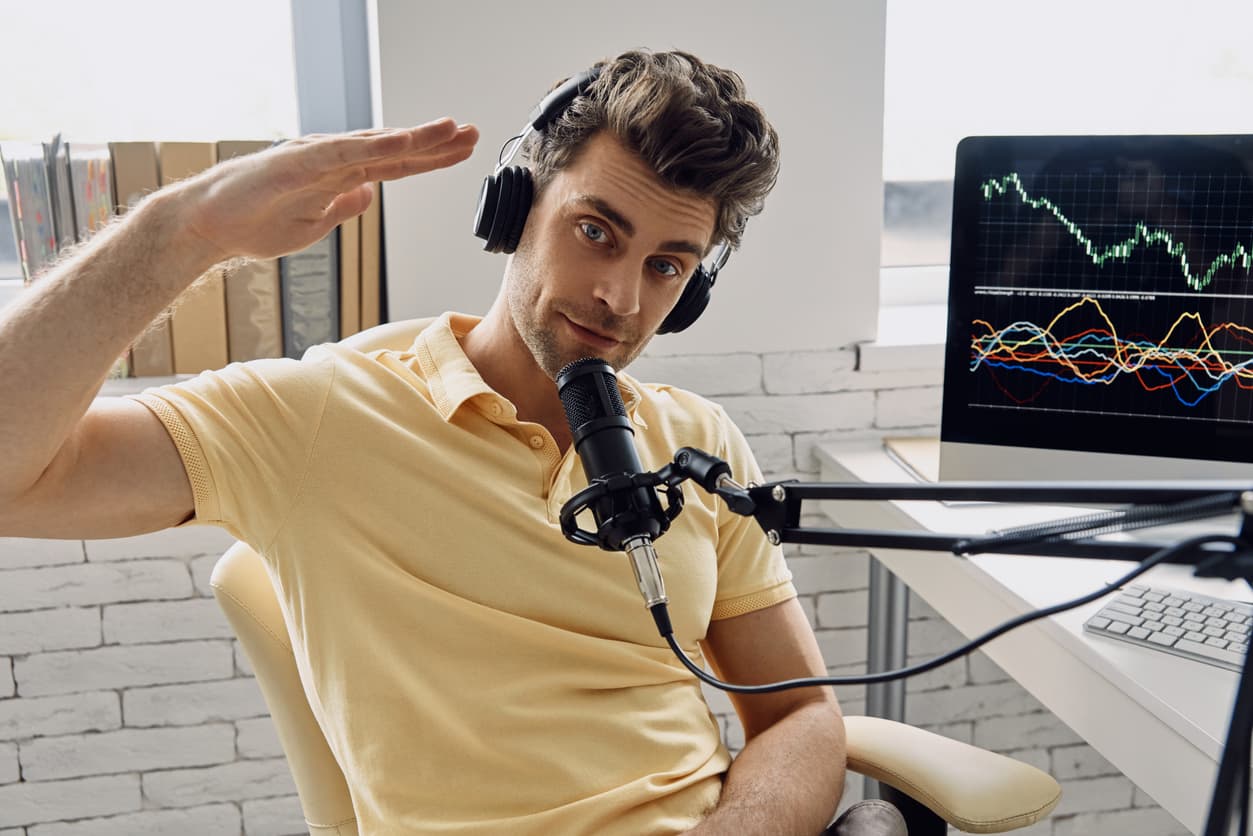 10 Best Podcasts About Stocks
---
If you're a beginner stock market investor, the concept of pooling your money into a stock and letting it fluctuate can seem daunting. However, many expert investors swear by specific strategies that have helped them build millions through the stock market. You can hear all about the best investment plans and budgeting tactics in their podcasts.
The stock market is forever changing, so it pays off to be prepared. Podcasts about stocks offer insightful information into the current state of the stock market to help you stay up to date on your investment progress. Learn helpful strategies from the masters to increase your chances of success and financial growth.
Taking financial advice from professionals and successful entrepreneurs is one of the best ways to make the most out of your money. Here are the best podcasts about stocks to give you expert insights into the financial world.
Key points:
Listening to podcasts about stocks can help you learn the best strategies to build your wealth. This includes opening investment accounts and budgeting your money accordingly.

Many financial podcasts discuss the importance of investing and ways to invest wisely and efficiently. Some of the best podcasts to listen to about stocks include We Study Billionaires and Invest Like the Best.

There are several ways to learn about investment and stock markets, including book summaries. Headway has summaries of books by various authors in the financial field, including Robert Kiyosaki, Warren Buffet, and Tony Robbins.
Honorable mention: Headway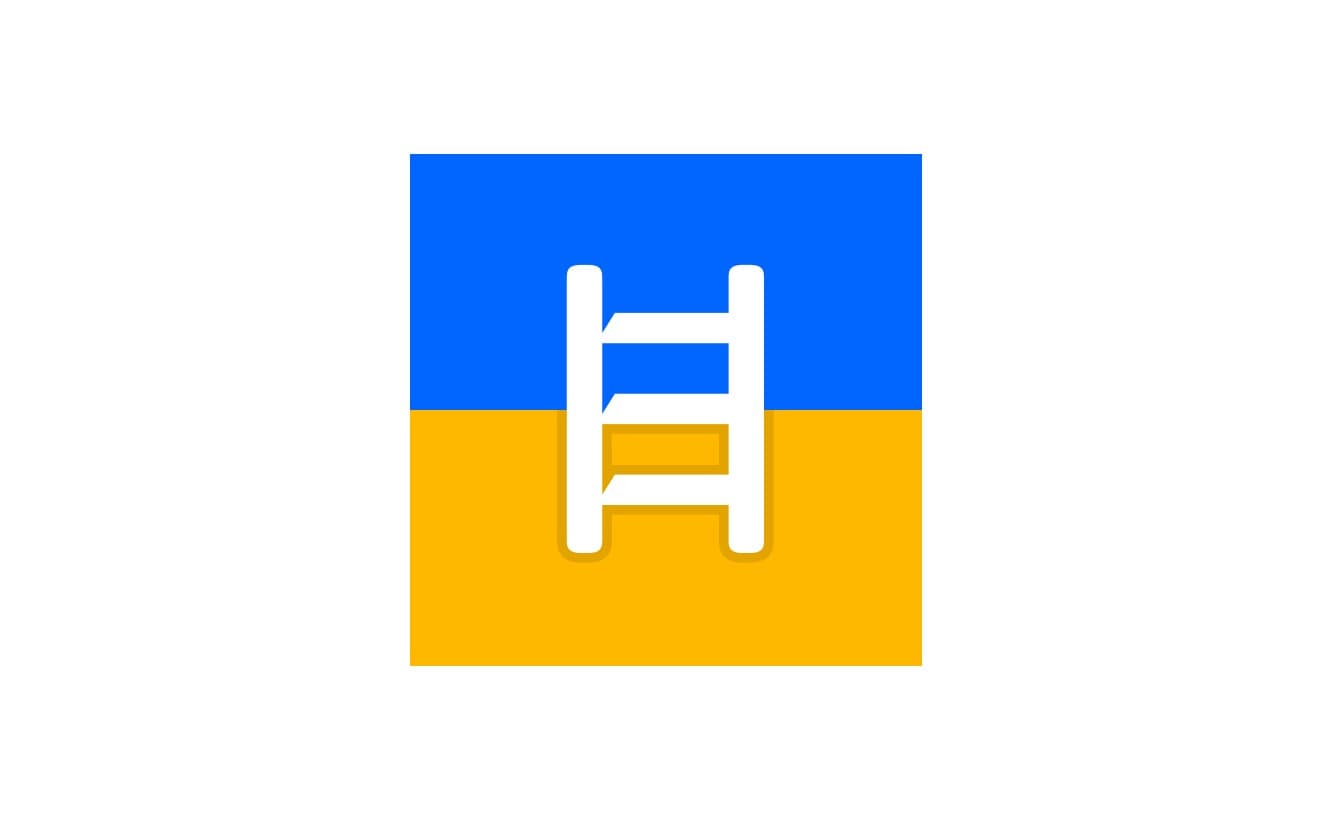 Learning to manage your money and investments doesn't stop at podcasts. You can gain valuable knowledge from some of the top experts, industry leaders, and podcast hosts from their accompanying books. 
Get key insights from top investing books on Headway, such as: 
The Little Book of Common Sense Investing: The Only Way to Guarantee Your Fair Share of Stock Market Returns by John Bogle;

One Up On Wall Street: How to Use What You Already Know to Make Money in the Market by Peter Lynch;

Flash Boys: A Wall Street Revolt by Michael Lewis.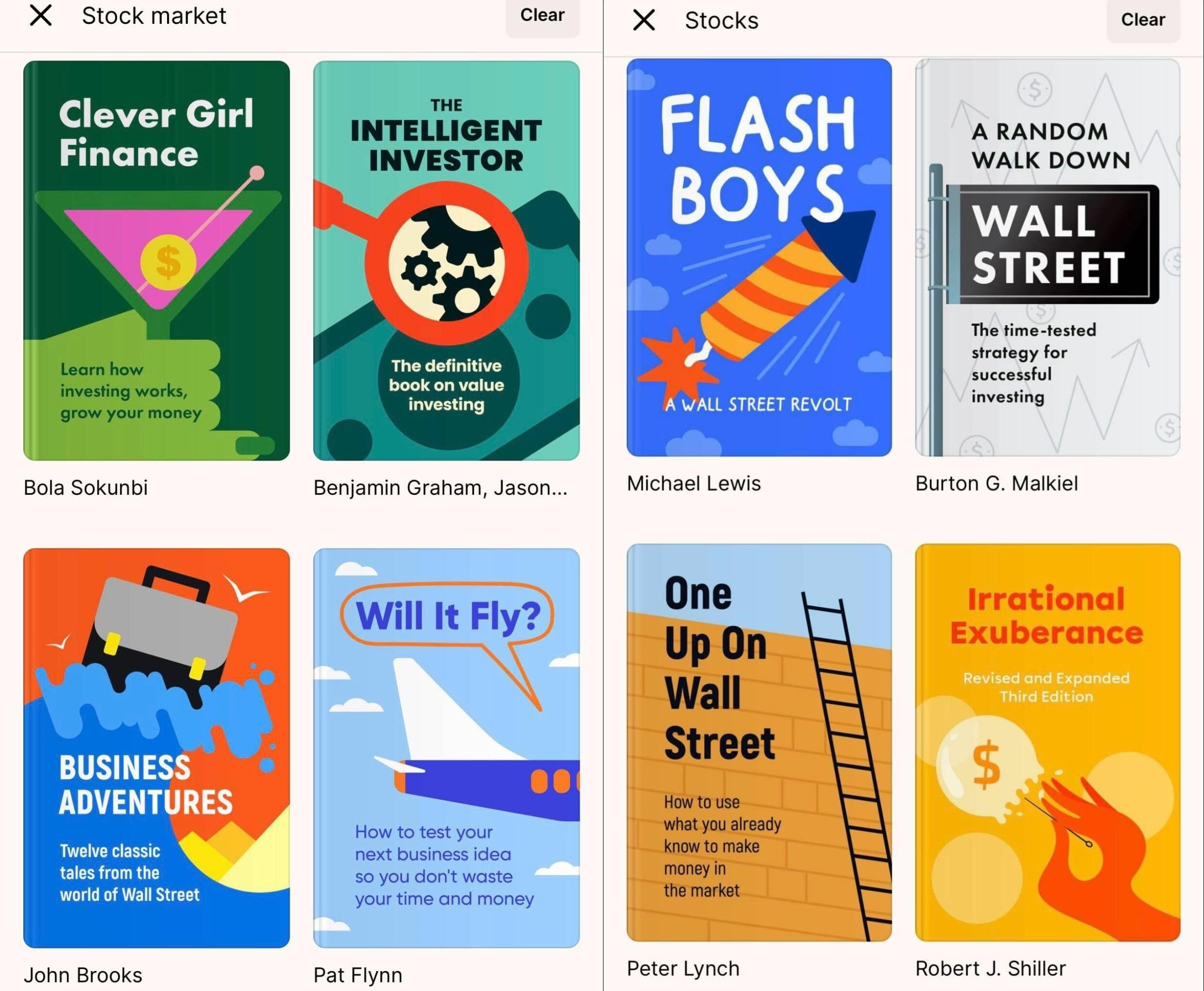 Discover a world of self-growth when you start using book summaries to fuel your path to financial freedom and success. Headway offers thousands of summaries of the world's bestselling non-fiction books on money, self-development, and more. Coupled with fun challenges and achievements to keep you motivated, Headway is the best place to start your financial journey.
We also have a dedicated blog section called "Money & Career," where you can find lots of helpful guides and recommendations on finance. For example, check out our piece on the top investment apps to further your stock knowledge.
Ready to take your financial life to the next level? Download the Headway app and make the most of our seven-day free trial.
Top 10 best podcasts about stocks
1. Motley Fool Money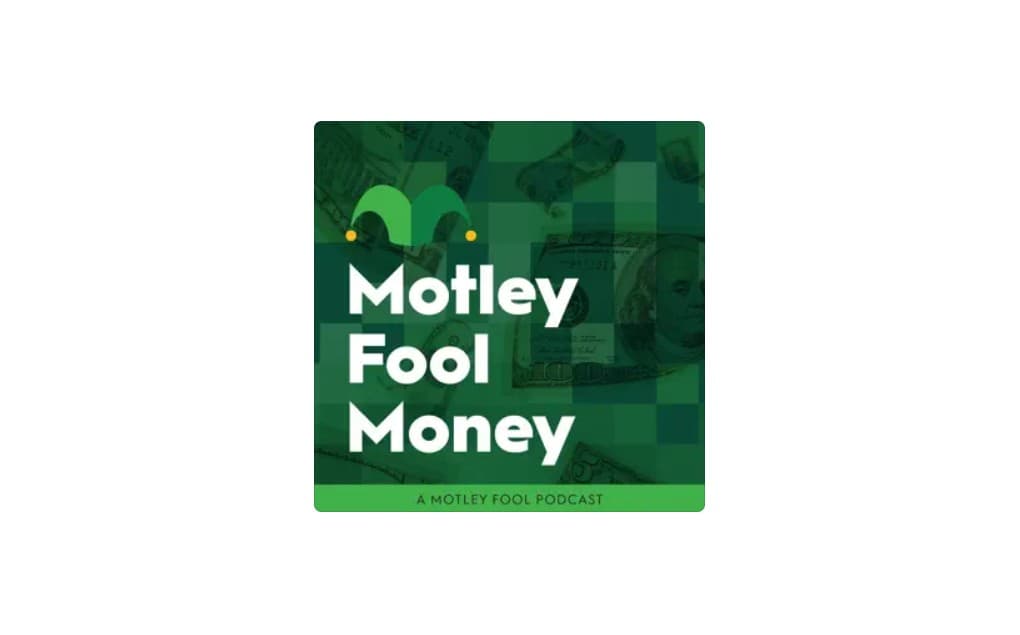 Hosted by Chris Hill, Motley Fool Money is a podcast where a team of investment analysts takes on current business news and financial headlines. Each weekend, you'll be introduced to various strategies to help you invest more efficiently long-term. If you're a business-focused investor looking to scale your profits, Chris Hill's team of experts is qualified to give you the best insights into the stock market.
Every now and then, special guests are introduced, including founding executive editor Kevin Kelly and forensic accounting professor Kelly Richmond Pope. Above all, Motley Fool Money holds a simple philosophy: investing doesn't have to be complicated. With advice from some of the biggest names in the field, you can easily make successful investments that take your business up to success.
2. We Study Billionaires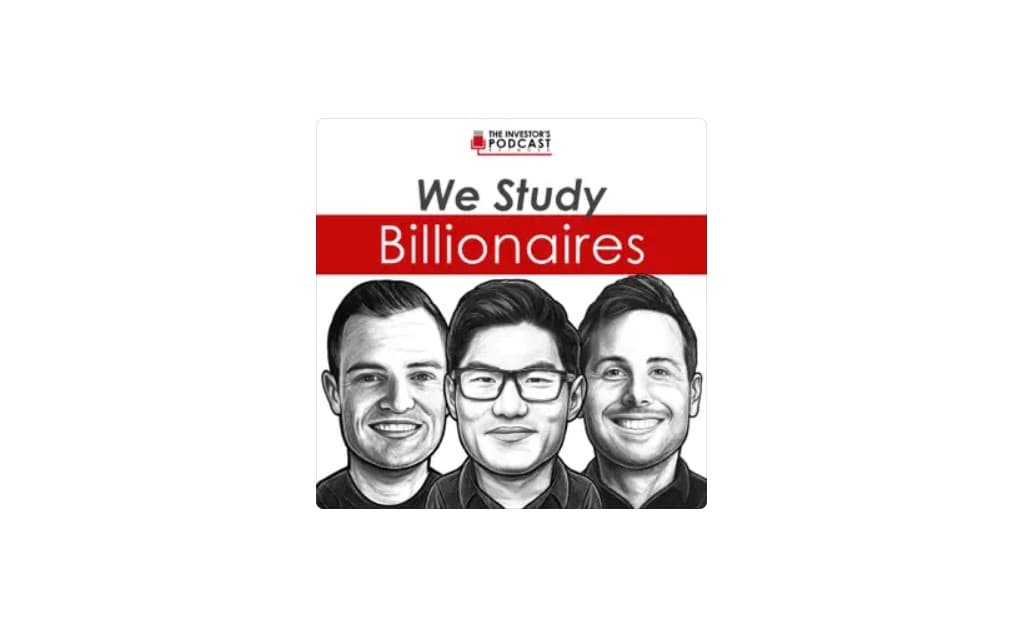 If you've ever wondered what makes a guy like Warren Buffet go from rags to riches, then this podcast might be your go-to listening experience. We Study Billionaires is hosted by Stig Brodersen, Trey Lockerbie, and Clay Finck, who interview famous financial billionaires on their success stories and guidance, including Warren Buffet himself! As the world's largest stock market investing podcast, We Study Billionaires is one of the best places to get financial advice.
Along with the main trio, this podcast features two more series to help maximize your investment learning. The Richer Wiser Happier series is hosted by bestselling author William Green, who explores the best ways to succeed in stock market investing with legendary investors. Lastly, the Bitcoin Fundamentals series is hosted by Preston Pysh, who is dedicated to sharing information from the most influential figures in the Bitcoin scene. When guests are not present, you'll still get reviews and insights from top financial books, so it's always a win-win!
3. Option Alpha Podcast
The Option Alpha Podcast is designed for busy individuals who want to take control of their finances. Listen to some of the most interesting reviews of case studies and interviews with expert traders while on the go! Each week, a new trading concept is analyzed and discussed by host Kirk Du Plessis, who is devoted to sharing world-class research and trading education with up-and-coming traders.
Option Alpha is a software company that has used many strategies to help people unlock freedom through trading, including developing automation technology that lets you build wealth with minimal effort. Traders can feel empowered with Option Alpha's movement of enhanced trading with more options than ever before. Learn all about the different types of markets, new technologies, and tools that can increase your chances of success in trading.
4. CNBC's Fast Money
CNBC is best known as a popular news channel, but it is also a reliable source of financial advice for beginners and professionals. Hosted by Melissa Lee, CNBC's Fast Money podcast brings you a daily weeknight breakdown of the hottest information in stock market trading and investment analysis. Not many financial podcasts push out content daily, making Fast Money the perfect podcast to listen to religiously on your morning commute to work.
Alongside Melissa Lee, you'll hear from co-hosts and special guests who have their own two cents to add to the financial industry's state of affairs. You can learn what to expect from projected earnings for some of the biggest names in the world, like Tesla, Netflix, and Disney. Melissa Lee and guests will help you monitor current stock market trends and shares daily to ensure you can invest confidently and easily.
5. Invest Like the Best
If you're looking for ways to start investing the smart and easy way, try looking to those who have already made it big in the investing world. Patrick O'Shaughnessy hosts Invest Like the Best, where financial experts share their tips and tricks for investing like a professional. He offers critical advice on how to make investment decisions that will change your financial life for the better long-term.
Each week, you can listen to educated conversations with professionals who have succeeded in their businesses, investments, and personal economics. Invest Like the Best explores various investment strategies, including homebuilding, business ventures, and stock market insights. So, whether you're a business leader, CEO, entrepreneur, or curious beginner, there is advice for you in this podcast.
6. Chat With Traders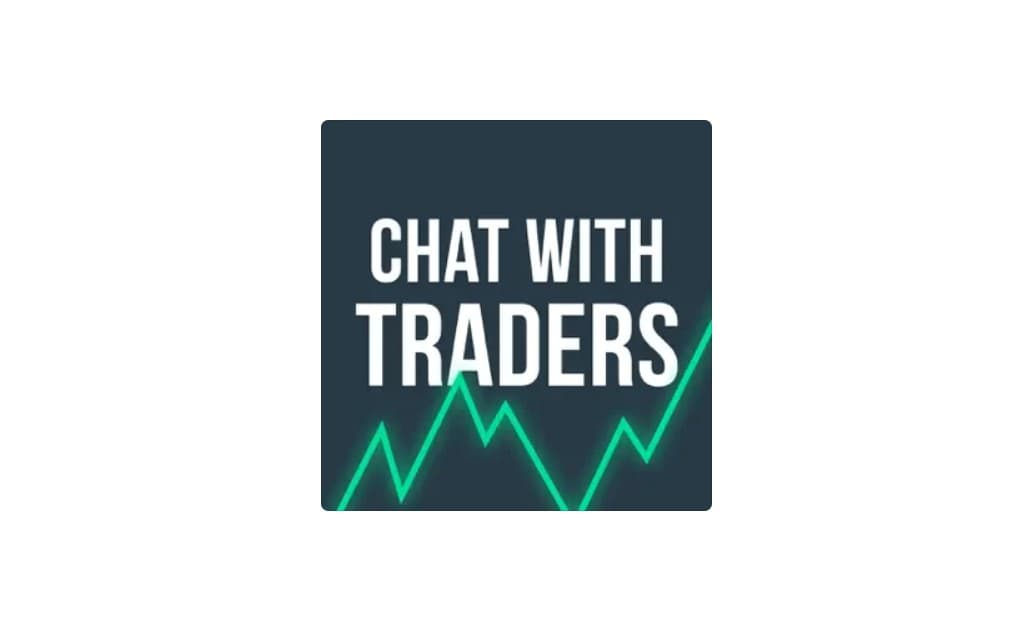 There's hardly anywhere else that you can get the insider thoughts of some of the most successful traders in the world. Chat With Traders is an investment podcast that discusses the top strategies to bring your trading ventures from zero to a hundred. Host Tessa Dao brings on influential leaders who have successfully made it from the depths of crippling debt and negative bank numbers to achieving long-lasting financial success from trading.
An interesting part of this podcast is the vast diversity among the guests who come to talk on the show. For instance, Dao speaks with Christian Carreon, who experienced severe poverty and health issues as an immigrant from Mexico, and gains insights into how he built a life from stock market trading. In another episode, former professional athlete Louisa Nicola explains how peak performance habits changed her life after an accident that left her jobless. In all, you will learn how to effectively change your mindset to reap the rewards and benefits of trading.
7. InvestED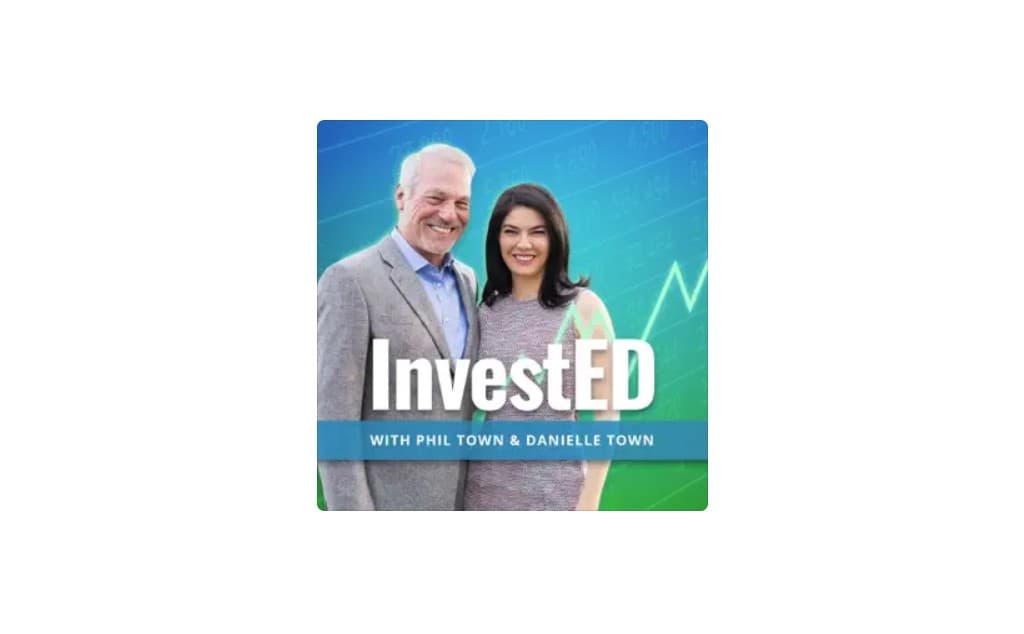 As a hedge fund manager and author of three bestselling investment books, Phil Town hosts a podcast with his daughter, Danielle, to bring awareness to the benefits of stock market trading. Together, the duo discuss strategies used by successful traders and financial gurus throughout history, including Warren Buffet. InvestED is a podcast perfect for beginners who need a basic rundown on how the stock market works and how they can use it to their advantage.
This podcast is published weekly and features investment tips and tricks to navigate current market trends effectively. Phil and Danielle Town also analyze historical economic collapses and the decisions that led to the breakdown of a once-successful business. As such, you can learn what works and doesn't and apply worthwhile strategies to your business ventures and escapades.
8. Fresh Invest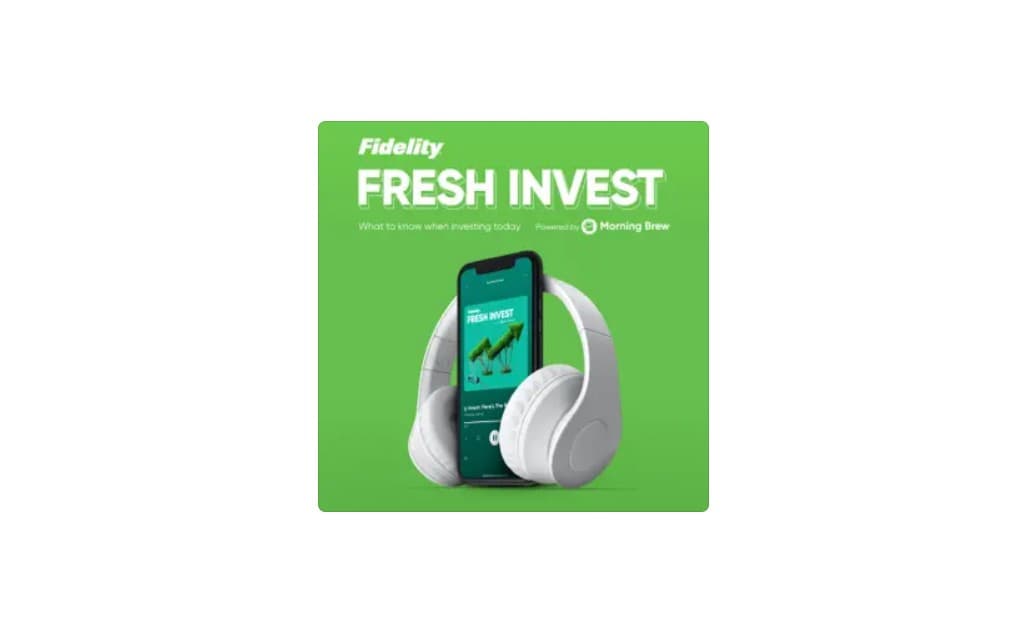 There is a lot to learn when it comes to navigating shifts and downturns in the stock market, so it's crucial to have guidance. Fresh Invest intends to prepare you for the current financial climate with actionable strategies to achieve financial success. As the co-founder and executive chairman of Morning Brew, Alex Lieberman takes listeners through various tried-and-true techniques to invest like a professional.
Fresh Invest discusses trending topics like creating a passive income, automation technologies, and using several types of investments to grow your wealth. Lieberman teaches you to have confidence in your chance to succeed while implementing smart money management strategies to keep your finances grounded. Set yourself up for a triumphant financial future in the stock market by leveraging capital and moving past market uncertainty.
9. Animal Spirits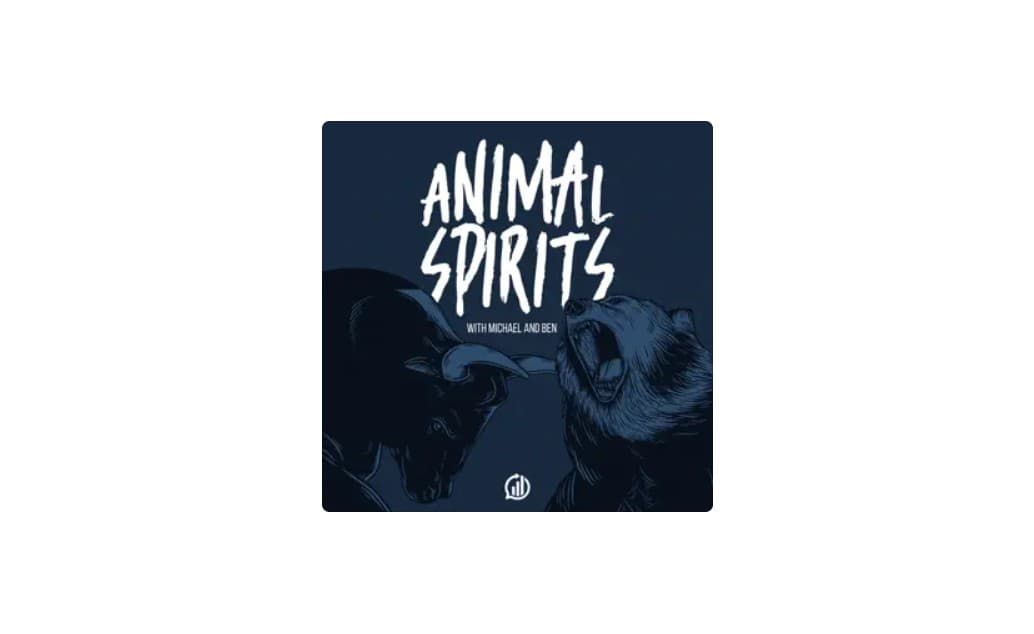 Animal Spirits is a well-known podcast in the financial community for its remarkable insights on life, markets, and investing. Hosts Michael Batnick and Ben Carlson band together to create a financial podcast with a relaxed environment that will help keep you focused through market downturns. If you're also looking for a show with financial resource recommendations, Batnick and Carlson often talk about their favorite books, podcasts, videos, and shows that touch on advice necessary for financial growth.
In each episode, you can learn how to turn your money into success by analyzing lessons throughout stock market history. Batnick and Carlson also delve deep into the psychology behind big gains and losses and how the economy might look in the future based on past occurrences. You might even catch a special guest on the show now and then, including successful innovators who used their assets to create high-yielding investments. 
10. Investing Insights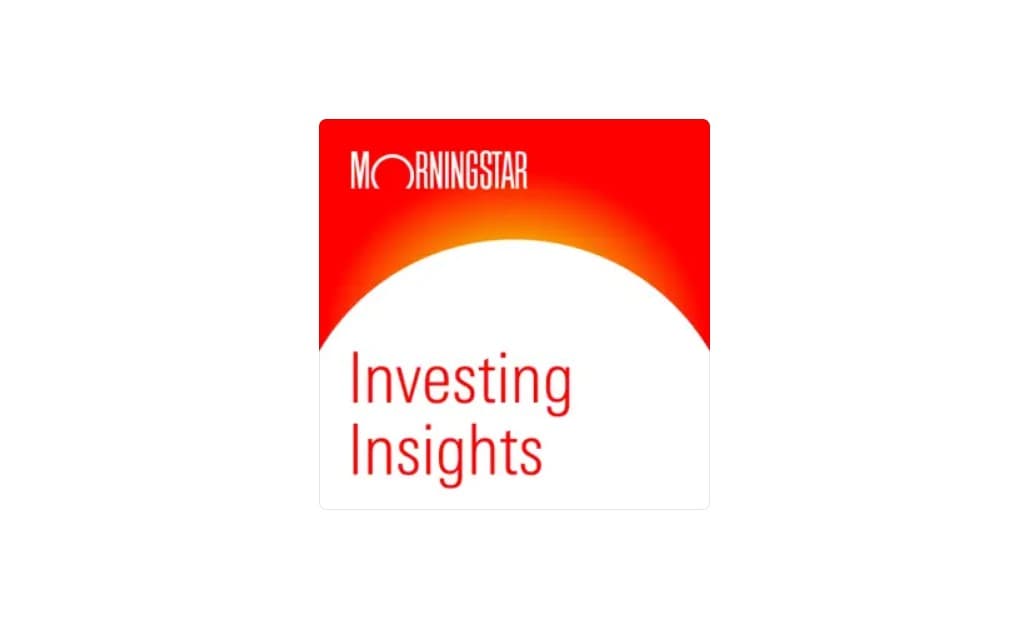 The Investing Insights podcast is created by the Chicago-based provider of independent investment research, Morningstar, Inc. Published once a week, Investing Insights brings top insights on current stock, fund, and ETF information, along with advice on how to manage your finances. Investigating markets is the main focus of this podcast, which means you can learn all about the stocks that are currently the cheapest or most viable options for your investment.
Many episodes of Investing Insights are centered around a popular question that many investors and financial beginners are asking. For example, you might be interested in gaining answers to the questions, "Should You Buy a House Right Now?" or "Could Meta Make a Comeback?" With this podcast, you can use expert knowledge to fuel your decision-making in the stock market and beyond.
Listen to more financial advice with Headway
Podcasts are a worthwhile way to get insights into current financial advice and stock market trends. Similarly, listening to book summaries can help you get the most important information from the world's leading financial and investment authors. 
Fortunately, Headway offers an opportunity to build your success and stay motivated long-term. With our app, you can easily build an extensive library of your favorite book summaries and gain valuable financial wisdom in 15 minutes or less!
Download the Headway app to gain exclusive access to over 1500 book summaries on your favorite topics.
Frequently asked questions
What are the best podcasts about stocks for beginners?
Beginners in the stock market are posed with a lot of risks. As such, it's important to go into a stock investment with a prepared mind. Some of the best stock market podcasts for beginners include Chat With Traders and Fresh Invest.
What are the best investing podcasts?
If you're looking for podcasts that will take your investments up a notch, looking for those with high-quality advice from industry professionals is important. Some of the most interesting podcasts about investing are Motley Fool Money, We Study Billionaires, and InvestED.
Where can I find more financial advice?
Podcasts aren't the only way to get your financial wisdom — book summaries offer plenty of knowledge to keep your financial journey moving toward success. Headway has a variety of summaries on the best financial books, like The Psychology of Money: Timeless Lessons on Wealth, Greed, and Happiness by Morgan Housel and The Next Millionaire Next Door: Enduring Strategies for Building Wealth by Thomas J. Stanley and Sarah Stanley Fallaw.