Headway entered the top 5 education apps on Google Play in the USA
Headway app entered the top 5 most downloaded apps on Google Play and the top 10 apps in the Education category in the US App Store.
Headway Team
3 min
---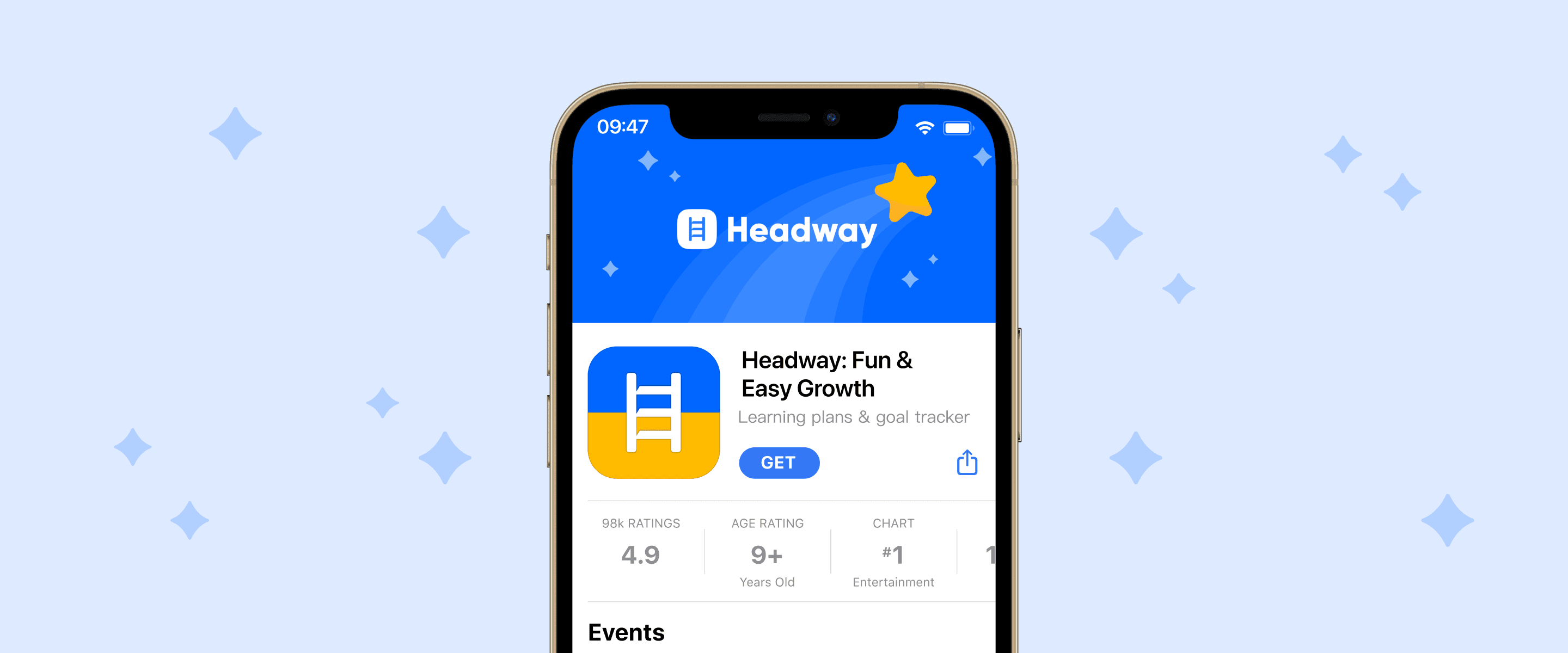 Headway app took fourth place in the Free category and third place in the Top Grossing among educational applications in the US Google Play store. It beat out education apps Google Classroom, Minecraft: Education Edition, ClassDojo, and many others.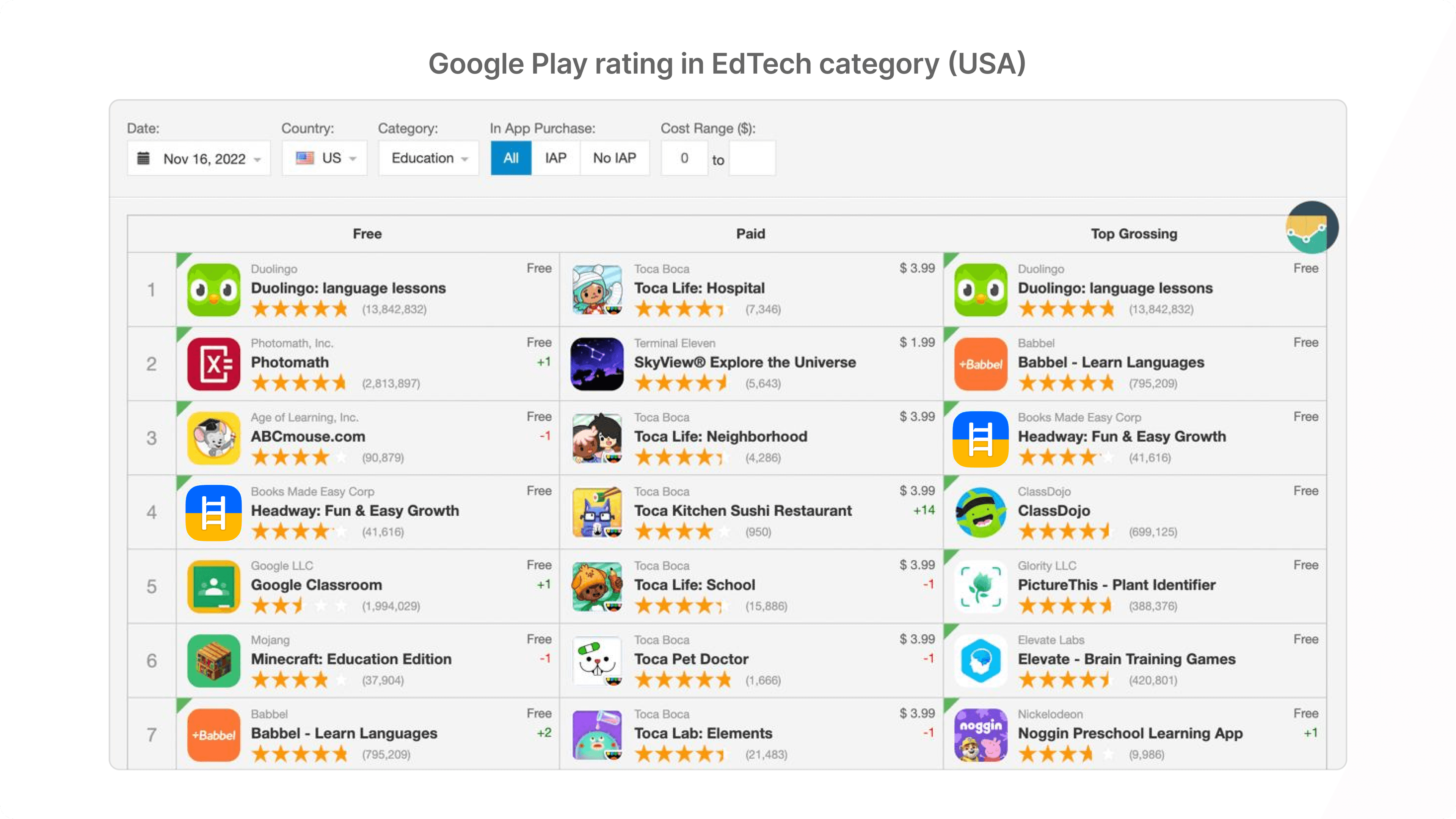 The app also made it into the top ten most downloaded educational applications from the US App Store in two categories simultaneously. In the rating, together with the Headway app, appeared the world-famous applications for learning languages ​​—Duolingo and Babbel; for studying mathematics — Photomath and Mathway; and for practicing skills — Quizlet, Kahoot.
The Education category features more than 500,000 apps from different countries on the App Store and Google Play. 
Headway is an app that provides fun and easy growth. It gives you key ideas and insights from the world's bestsellers. Watch, listen, read – choose any format and grow on the go! Over 15+ mln people from 140+ countries have already downloaded the app. More than 40% of users are from the US.