Personal Trainer in Your Pocket: 15 Best Exercise Apps to Get Fit Anywhere
Are you looking for the best home workout app or apps for tracking exercise? Read our ultimate guide to exercise apps, whether you're at home or in the gym.
---
Are you tired of downloading exercise apps that don't meet your goals? Perhaps the exercises don't suit your fitness level, or the meal planning features could use some work. 
An effective workout planner app can support your wellness journey as it does the hard work for you. From meal suggestions to targeted exercise programs, the right app encourages you to look after your mind and body. You can even get personalized plans depending on your health goals.
We've researched the top fitness apps to bring you the cream of the crop regarding health and wellness. However, before we dive into the best workout apps, let us introduce ourselves. We are Headway, a learning app that supports your growth regardless of your goal. You'll discover detailed summaries from nonfiction books, including wellness, sport, and nutrition. Alongside exercise apps, it's the perfect companion to elevate your fitness journey. If you're ready to say goodbye to glitchy workout videos and hello to seamless fitness plans, keep reading for the best exercise apps.
Our top picks:
Best for learning about fitness and nutrition: Headway 

Best for free workouts: Nike Training Club

Best for live classes: Peloton

Best for fitness and nutrition: Grokker

Best for yoga: Glo

Best for toning: Tone It Up

Best for women: Sweat

Best for men: Centr

Best for runners and cyclists: Strava

Best for holistic wellness: Alo Moves

Best for IOS devices: Apple Fitness+

Best for fitness challenges: Shreddy

Best for celebrity workouts: FitOn

Best for nutrition tracking: MyFitnessPal

Best for quick workouts: Seven 
15 best fitness apps to level up your lifestyle
1. Headway
As John J. Ratey discusses in his book Spark: The Revolutionary New Science of Exercise and the Brain, physical activity is vital to our mental well-being. As this author explores, countless studies show that a regular workout regime and nutrition plan can:
sustain energy levels;

improve sleep quality;

prevent physical and mental health issues;

and boost self-esteem.
Even a tiny amount of movement is better than nothing. However, stepping into a gym or buying the right foods can take time for a beginner. Many people find it helpful to learn about their bodies and the effects exercise and nutrition can have. At Headway, we made it our mission to create accessible and educational resources. With our detailed nonfiction book summaries, you can learn about fitness topics in as little as 15 minutes.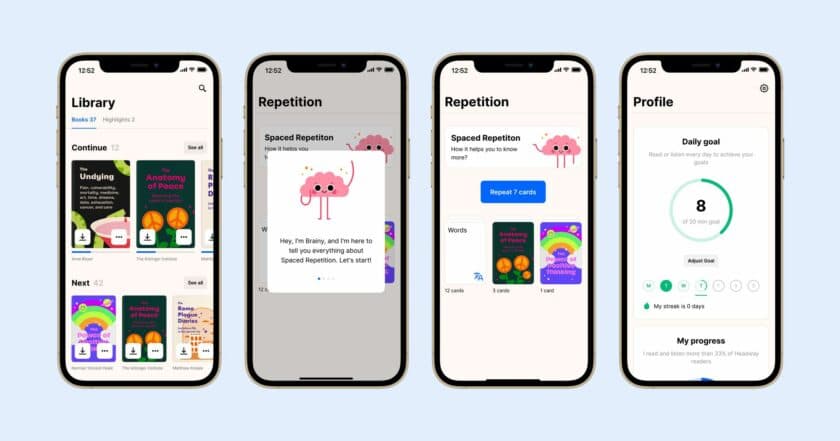 Our extensive library suits any goal, from health to career and relationships. If you're looking to improve your wellness, you may enjoy reading or listening to the following book summaries: 
Intuitive Eating: A Revolutionary Anti-Diet Approach by Evelyn Tribole and Elyse Resch

The Energy Plan: Eat Smart, Feel Strong, Perform at Your Peak by James Collins

Exercised: The Science of Physical Activity, Rest, and Health by Daniel Lieberman

The Joy of Movement: How Exercise Helps Us Find Happiness, Hope, Connection, and Courage by Kelly McGonigal
There is much to choose from, whether you want to refine your technique, improve mental wellness, or curate a personalized nutrition plan. Headway book summaries make it easy to learn on the go. Download our fun learning app today to get started.
2. Nike Training Club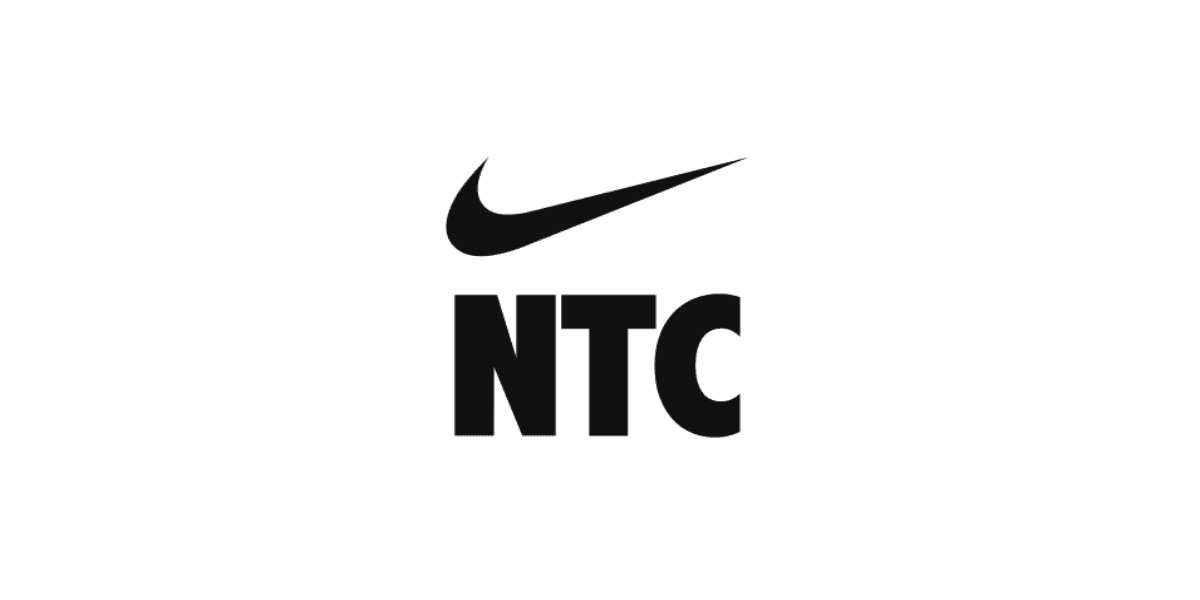 Nike is renowned for their performance-enhancing gear; however, did you know they also have a fitness app? Nike Training Club provides structured routines to help users meet their goals. After taking a quiz, the app creates a four or eight-week program that suits your fitness level and aspirations. The workouts require minimal equipment and range between 10 to 60 minutes. Users can choose from categories such as yoga, bodyweight exercises, and core work. 
In 2020, Nike made premium app content free, allowing anyone to benefit from their virtual guidance. Although you can only access one program at a time, it remains one of the best free exercise apps on the market. 
3. Peloton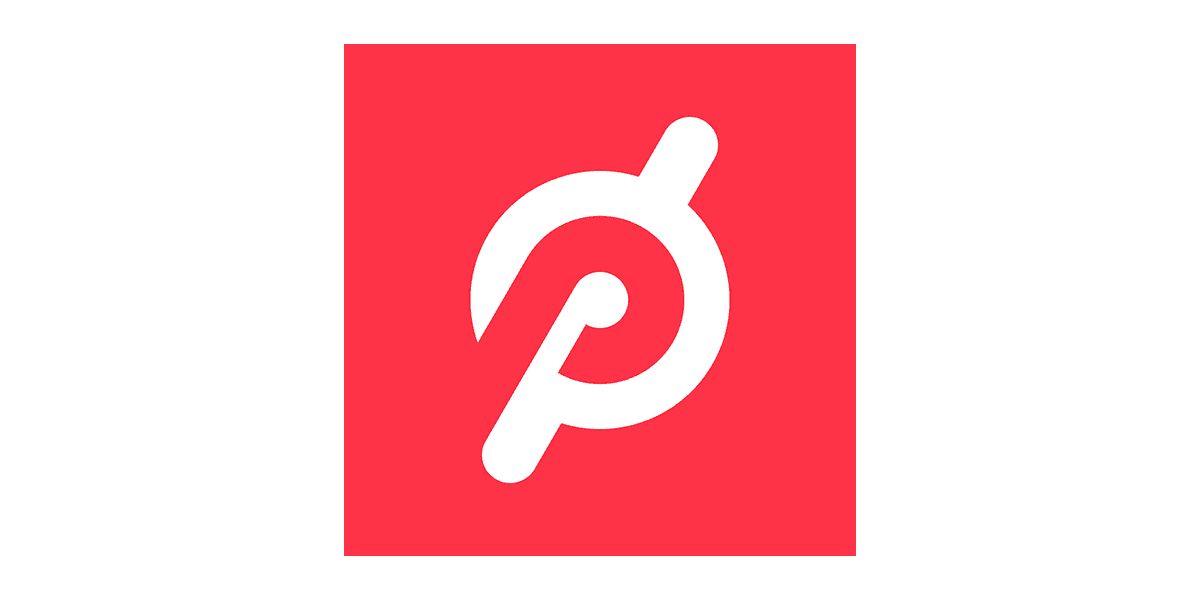 If you've been in the fitness game for a while, you'll know that Peloton bikes and treadmills changed the game for at-home workouts. For those who invest in Pelonton's home equipment, the company brings live classes to your living room. However, buying this equipment isn't available to everyone, but that's where the Peloton home workout app comes in. It's not exclusive to their equipment, although some statistics are specific to these devices. 
As a standalone app, it provides many exercises, including spin, strength, stretching, running, HIIT, and more. You can watch on-demand or join a live class. Peloton trainers bring their signature energy to every live session, helping motivate users in real-time.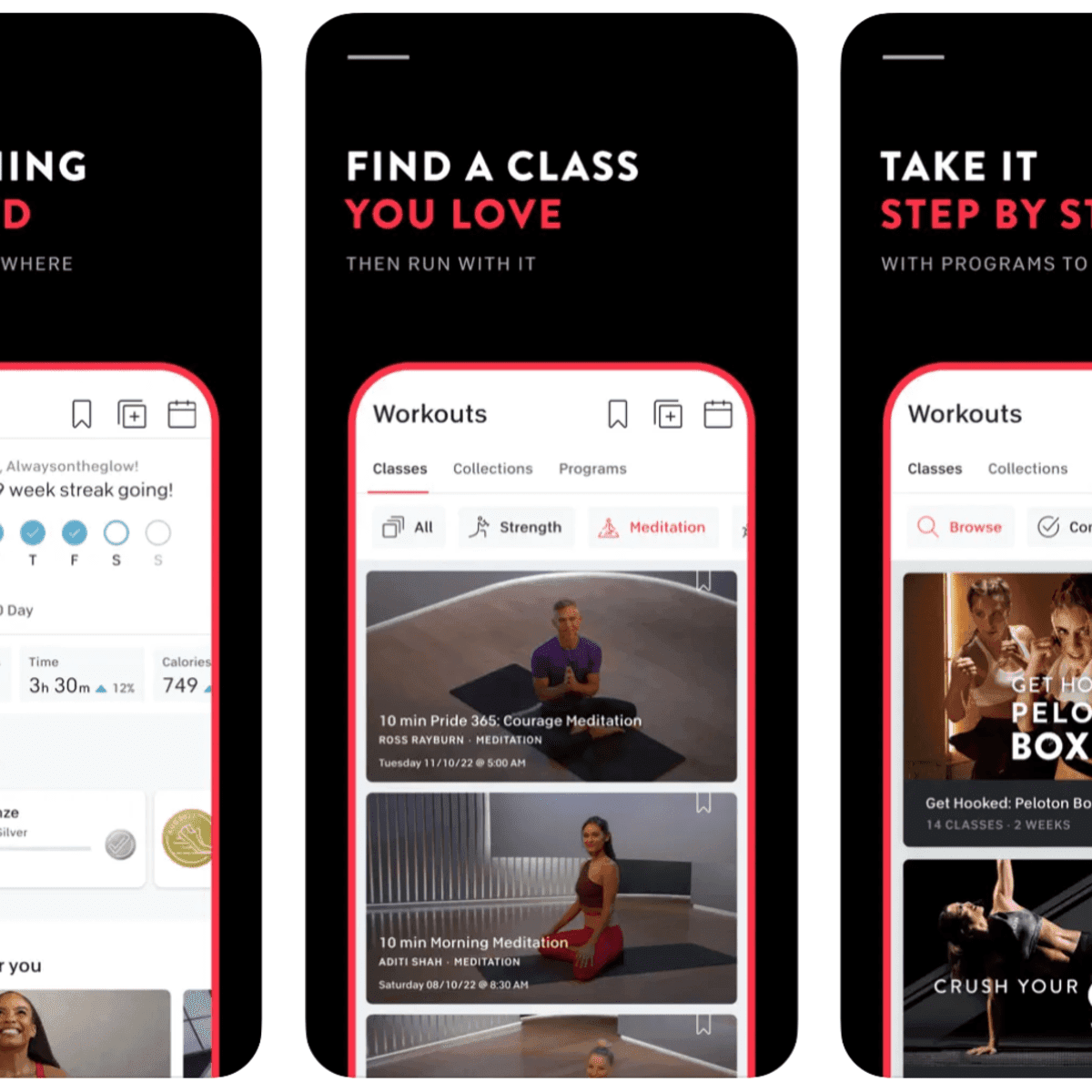 4. Grokker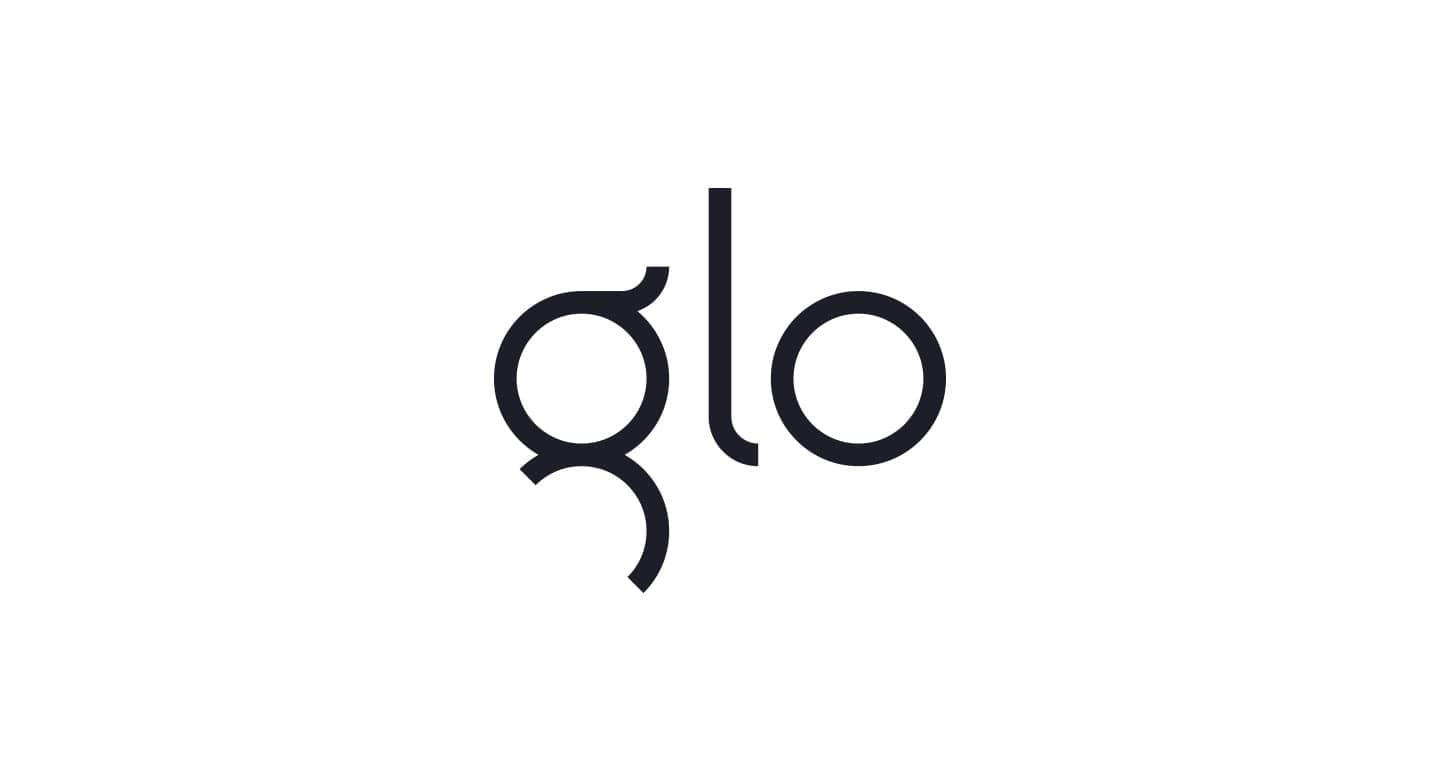 If you're searching for a fitness app for beginners and pros alike, look no further than Glo. It is a top health and wellness app for yoga, pilates, and meditation. Take a quiz to personalize recommendations based on your answers. If you're looking for more motivation, try a live class! Glo trainers host live daily lessons to encourage physical activity and mental wellness — which you can do alongside other members. However, to level up your app experience, you can connect your Glo account to Strava, one of the best apps for tracking exercise.
Glo is ideal for home movement as you can choose sessions based on duration, intensity, instructor, or type of practice. Moreover, users can download classes and use the app offline. making it easy to work out from anywhere.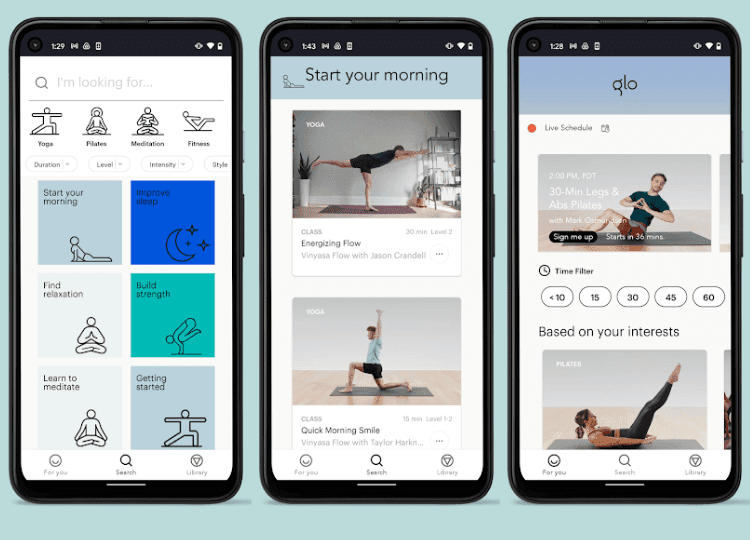 6. Tone It Up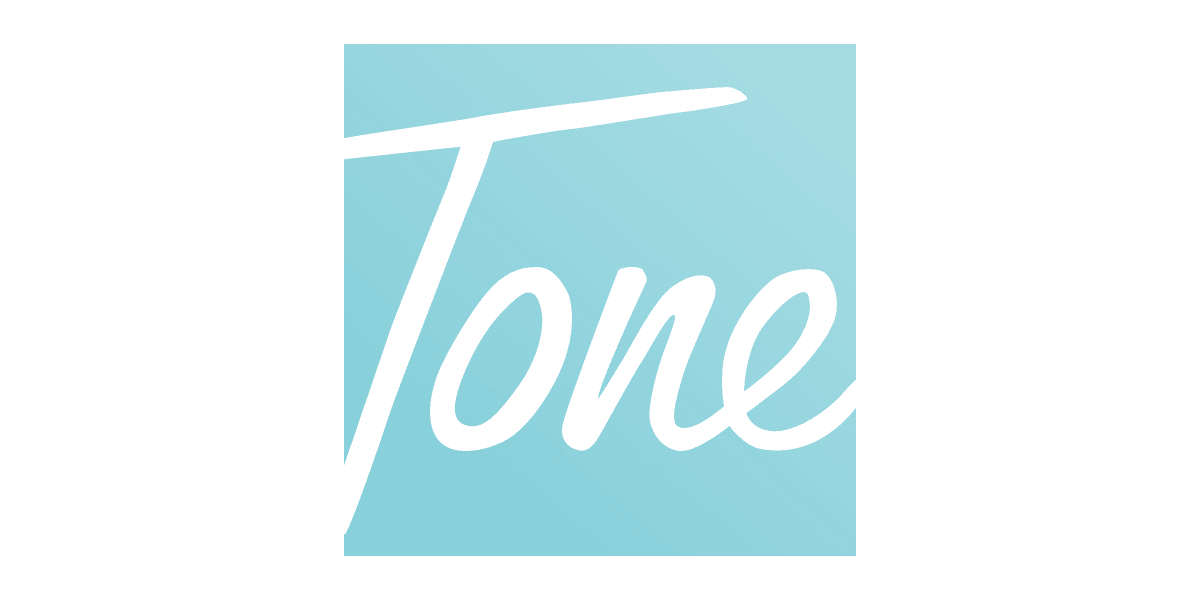 Tone It Up is one of the best workout apps for women seeking low-impact exercises. While anyone can benefit from this option, many women praise the inclusion of pregnancy and postnatal content. However, their variety doesn't stop there. Users can also try strength training, dance classes, kickboxing, and more. It offers a unique approach to fitness for those who don't want traditional workouts. 
Furthermore, you can schedule activities and set reminders on the Tone It Up app. These additional features help you establish a fitness routine for your goals.
7. Sweat 
Not all workout apps for women focus on low-impact movement. Meet Sweat, a revolutionary app for women by women. They understand that everyone has different fitness goals, from flexibility to strength training, and aim to cater to all. Their structured programs don't require equipment, perfect for fitness on the go.
If you're looking for a motivating app that's simple to use, consider Sweat. It boasts a user-friendly interface, a supportive community, and easy-to-follow exercises you can preview before your workout begins.
Users will find a variety of workouts led by industry professionals, including the following:
HIIT for all levels; 

post-pregnancy;

barre;

pilates;

yoga;

strength workouts, and more.
8. Centr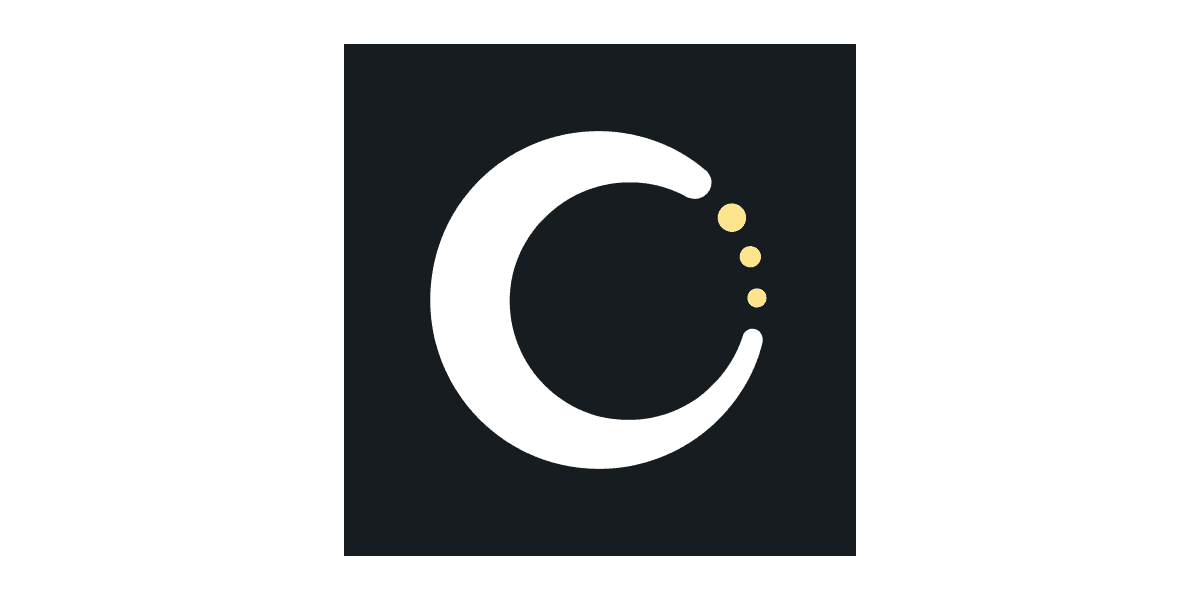 Centr is an all-in-one fitness app created by Chris Hemsworth. Users can enjoy dedicated programs like HIIT, pilates, and strength exercises. However, since fitness isn't just about physical movement, the programs are complete with nutrition guidance and plans. Even better, chefs create all the recipes for specific wellness goals. Centr is one of the best workout apps for men and provides dedicated programs such as muscle-building. It's a comprehensive approach to improving your well-being with workouts, meal plans, and guidance. 
9. Strava 
Do you want to track your workouts and review your progress over time? Then Strava is the app for you. Many say it's the best workout tracker app available as it uses GPS to track your location while you run, cycle, or hike. It offers a dedicated space to discuss workouts, share photos of exercise routes, and follow friends' journeys. While the GPS function makes it ideal for runners, the app lets you measure your progress for numerous exercises, including swimming! 
The ability to create and share routes is arguably Strava's standout feature. Try a popular trail, create new ones, or compete against friends. Finally, the Beacon option is noteworthy as it lets you share your location with a trusted person in real-time to ensure your safety.
10. Alo Moves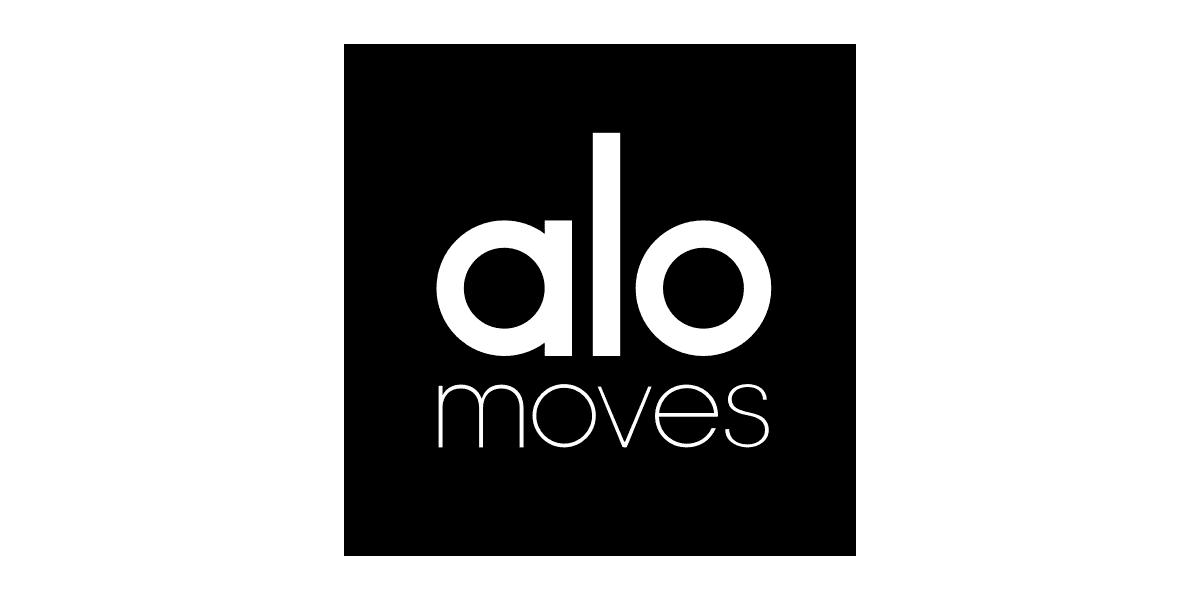 Fitness looks different for everyone; with this next app, you can try various holistic wellness practices to improve physical activity and mental fitness. Alo Moves combines movement with mindfulness and skill-building. Unlike other exercise apps, they offer unique sessions such as relaxing sound baths and reiki. Moreover, users can focus on specific fitness skills to improve their flexibility, mobility, inversions, and backbends. Targeted techniques can help you achieve your goal faster and more effectively. 
Alo Moves is a great digital companion wherever you go. Whether you want to move your body or listen to a meditation, download the session that suits you so it's ready when you are. 
11. Apple Fitness+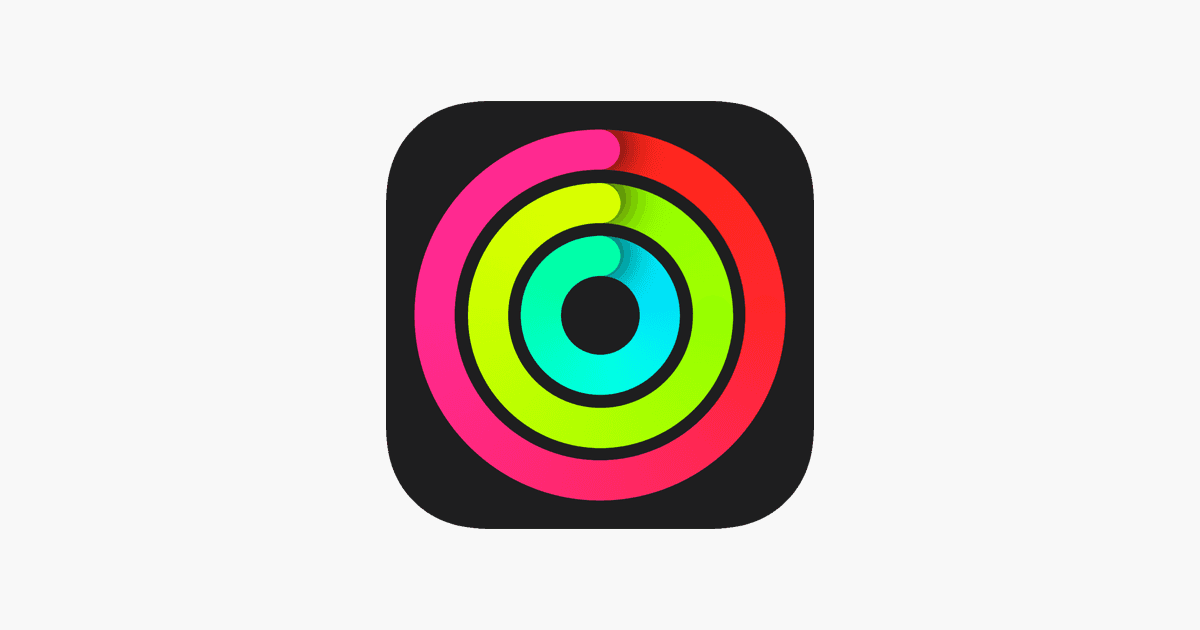 Apple Watch users should consider this next app for tracking workouts. Since Apple created this fitness app, it has integrated with hardware seamlessly to track various health metrics. Apple Fitness+ provides studio-style video workouts, including HIIT, core, and yoga. 
It's an excellent option for all fitness levels, as each video features two to four trainers to highlight variations of the move. Adapting some exercises is vital to make the workout suitable and safe for your body. Having multiple trainers supports users in making these adjustments and improves the overall app experience. 
12. Shreddy
Community is at the heart of Shreddy, a female-focused fitness app. With its iconic pink and yellow branding, the app has made a name for itself with its popular social media competitions. Past challenges have seen participants win cash prizes, bills paid, and more. However, generous rewards aside, the app offers three primary fitness programs:
Balance: for low-impact workouts such as yoga. 

Transform: for a more intensive approach, including HIIT sessions.

Strong: for science-backed exercises designed to build muscle effectively.
Users can enjoy live classes, guides, and meal plans. Moreover, it all comes together in a pleasing, user-friendly interface featuring simple demonstrations. So, if you want an app that caters to gym workouts and at-home sessions, Shreddy is a worthy contender.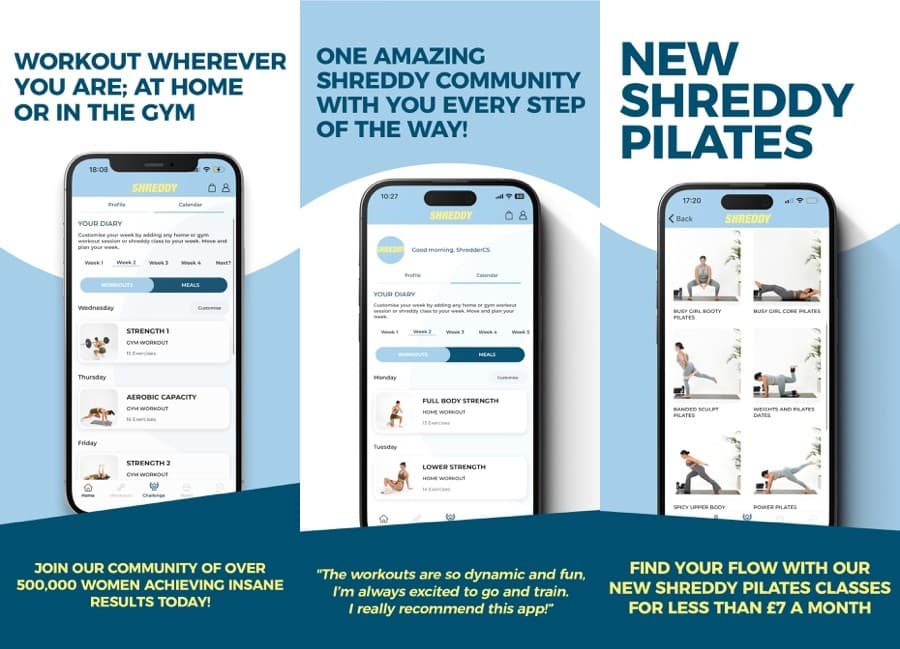 13. FitOn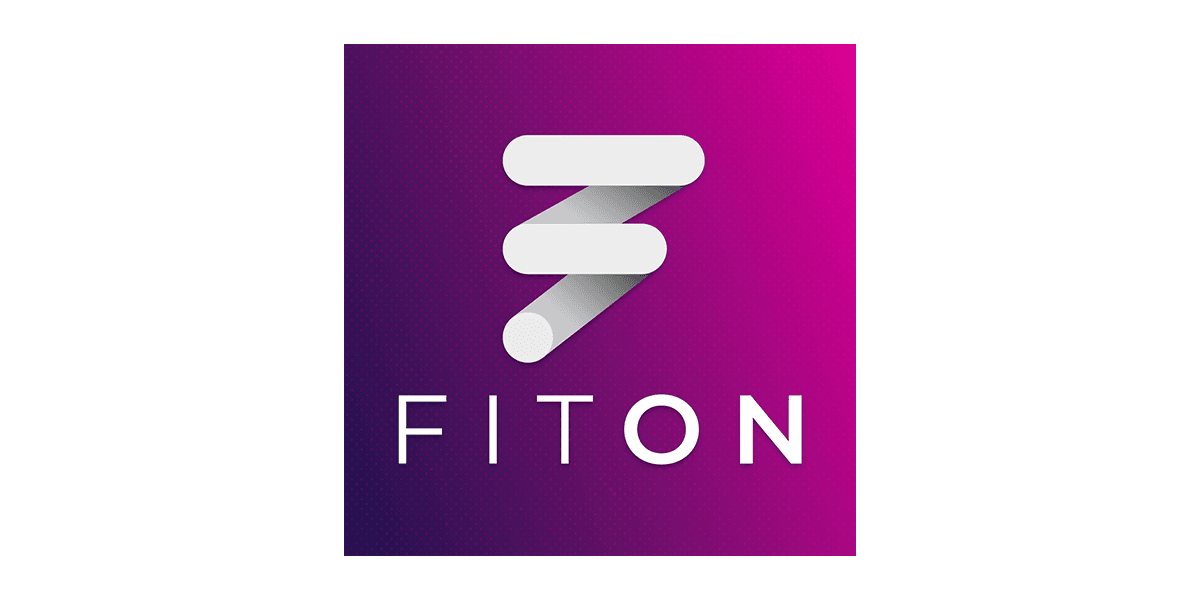 If you're downloading exercise apps to hold you accountable, an app with live classes might be ideal. Consider FitOn if you want to attend exercise classes in real-time with other members. There's even a leaderboard to see everyone's progress. Industry professionals lead the live sessions, with some featuring celebrity instructors such as Gabrielle Union and Julianne Hough.
Users can also try on-demand cardio, dance, yoga, HIIT, and pilates workouts. If you opt for the premium subscription, you can access hundreds of recipes and personalized meal plans.
14. MyFitnessPal
MyFitnessPal is one of the best fitness and nutrition apps for logging food and monitoring progress. While keeping a food diary isn't suitable for everyone, some people find it helpful to visualize their food intake. 
The app features a barcode scanner to view the nutritional profile of different items and log meals. You can track carbs, protein, macros, and more. In addition, it also has a meal planner so you can decide on your meals in advance. 
Furthermore, MyFitnessPal offers self-guided workouts and integrates with apps such as Apple Health or FitBit. So, it's super easy to monitor your movement.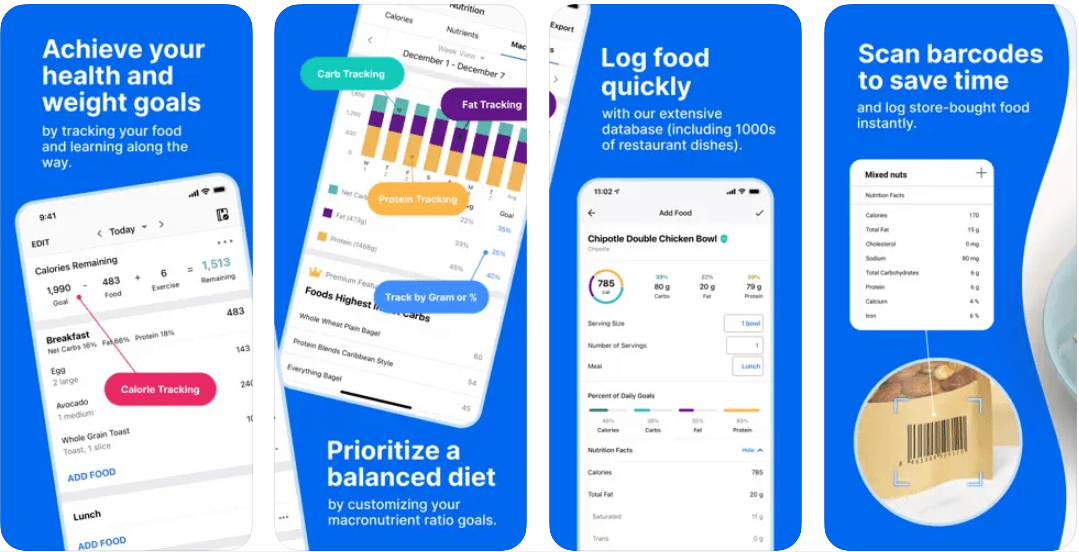 15. Seven
For readers needing help to fit their workouts in, say hello to Seven. According to research, seven minutes of aerobic and resistance exercises can significantly benefit the body. This research forms the basis of this exercise app. By providing effective yet short workouts, Seven makes it easy to find time for exercise. The sessions focus on bodyweight workouts and require no equipment. Moreover, each activity features audio cues and demonstrations to ensure you get the most from those few short minutes. 
Compare the best workout apps
| | | | |
| --- | --- | --- | --- |
| Headway | Read or listen to detailed book summaries on fitness, nutrition, and well-being. | Yes | $19.99 per month |
| Nike Training Club | Training programs and standalone workout videos. | Yes | N/A |
| Peloton | Motivational live classes and various exercise categories. | No | $13 per month |
| Grokker | Wellness app for fitness, cooking, stress relief, sleep, and financial well-being. | Yes | $15 per month |
| Glo | Ideal for beginners and pros alike. Glo specializes in yoga and pilates. | Yes | $24 per month |
| Tone It Up | A low-impact exercise app offering pre and postnatal classes. | Yes | $13 per month |
| Sweat | A motivating app for women, it allows you to preview workouts. | No | $20 per month |
| Centr | Created by Chris Hemsworth for well-rounded workouts and nutrition guidance. | No | $30 per month |
| Strava | A workout tracker for cyclists, swimmers, or runners. | Yes | N/A |
| Alo Moves | Holistic wellness, including fitness, mindfulness, and skill building. | No | $20 per month |
| Apple Fitness+ | Workouts for Apple Watch users. Track health metrics easily. | No | $10 per month |
| Shreddy | Workout app for women wanting community and motivating challenges. | No | $9.99 per month |
| FitOn | Celebrity workouts, free fitness guides, and various classes from dance to HIIT. | Yes | $29.99 per year |
| MyFitnessPal | A nutrition and exercise tracking app featuring a barcode scanner and food diary. | Yes | $19.99 per month |
| Seven | Practical short exercises with audio cues and demonstrations. | Yes | $9.99 per month |
Takeaway
A reliable fitness app can ensure safe and effective training with your goals in mind. Many of these options combine workouts with meal plans and mindset activities to help you strike a balance and maximize effects. Use this article to discover the best fitness apps for your lifestyle. Whether you want postnatal movement, high-intensity training, or even mindfulness support, there is an app for that! 
Finally, learning about fitness can help you plan your workouts and meals effectively. Dedicate just 15 minutes daily to understanding nutrition, muscle recovery, and targeting specific areas. Enriching your mind this way can empower your workouts and motivate you to keep going!
Download the Headway app for the best nonfiction book summaries and learn how to enhance your wellness routine.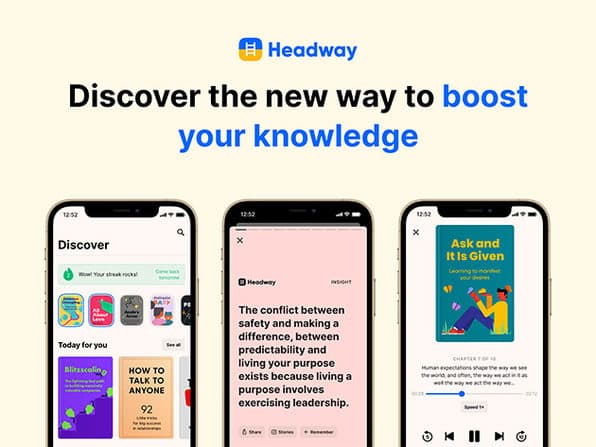 FAQs
What is the best workout app for free?
Strava and Nike Training Club are the best free exercise apps. Strava lets you track your workouts, while Nike's fitness app offers free programs.
Which is the best app for daily workouts?
Sweat, Centr, and Peloton are great for daily workouts. They are easy to use, with clear guidance, so users find suitable exercises. 
What is the best workout app for beginners?
Try Seven for short workouts, Glo for holistic exercises, or download Headway to learn about nutrition, training, and recovery.