From Strategy to Simulation: 15 Fun Mobile Games for Adult Game Enthusiasts
Fun mobile games are a great way to pass the time. Browse the best game apps for adults, from education game apps to two-person games apps — we've got it all.
---
Who said games are just for kids? With the vast selection of mobile games, adults can also find fun game apps to enjoy during their leisure time. However, with so many choices, it's easy to fall prey to misleading advertisements that promise an exciting game but deliver disappointment instead.
Don't worry; we've got you covered. Whether you're looking for quick games to play on your phone or an engaging way to learn new skills, there are adult phone games for you. That's where Headway comes in. 
Headway is an app that offers an entertaining and rewarding way to learn something new. Instead of mindlessly scrolling through social media during your downtime, why not engage in something more productive and fun? You can even share your progress with friends. Whether you find interesting quotes from your top nonfiction reads or want to share an exciting idea, you can bookmark your favorite segments and revisit them later. On the Headway app, you can explore our colorful visuals, natural voiceovers, and compelling book summaries from all your favorite genres!
This article will examine some of the best phone games for adults. We have everything from Candy Crush Saga, a simple and popular mobile game, to Headway for learning as you play. Discover new ways to make your playtime more enjoyable and meaningful with the best game apps.
15 games for your phone that adults will love 
1. Headway
Headway is a fun and engaging learning app that allows you to enjoy acquiring knowledge. Headway offers various ways to develop skills alongside detailed book summaries, including visual learning aids, audio clips, infographics, and repetition activities. Moreover, gamification features like streak-building and reading stats will motivate you toward your learning goals.
The Headway app tailors book suggestions to your interests. We have numerous topics to explore, including the following:
business & career;

love & relationships;

self-growth;

happiness; 

productivity

personalities;

negotiation, and more.

Whether you prefer to read individual summaries or take on reading challenges, Headway has something for everyone. With the bonus of motivating quotes displayed on the app widget, you'll never run out of inspiration to keep learning.
Download the Headway app if you're looking for a stimulating and fun way to learn.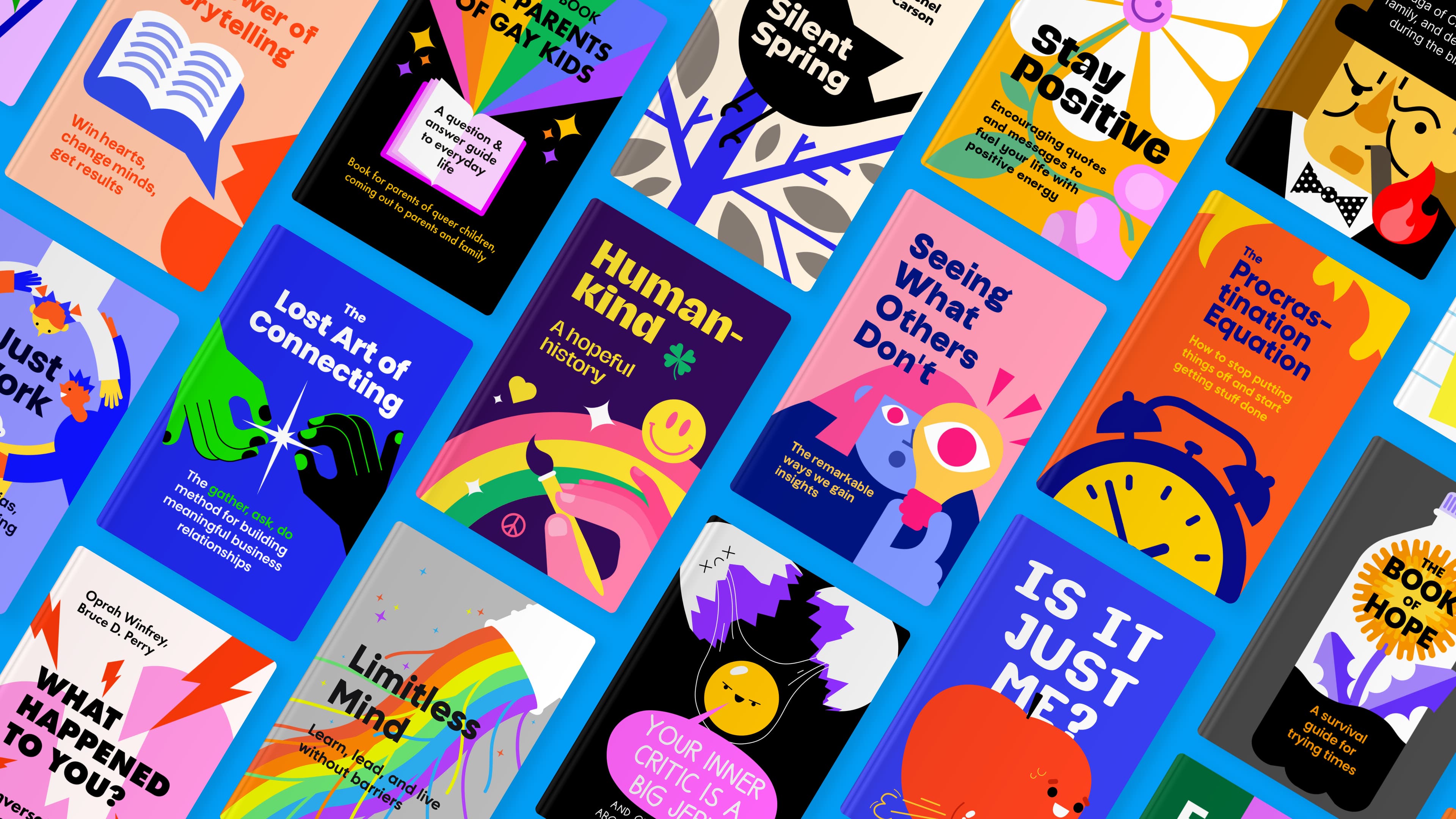 2. Two Dots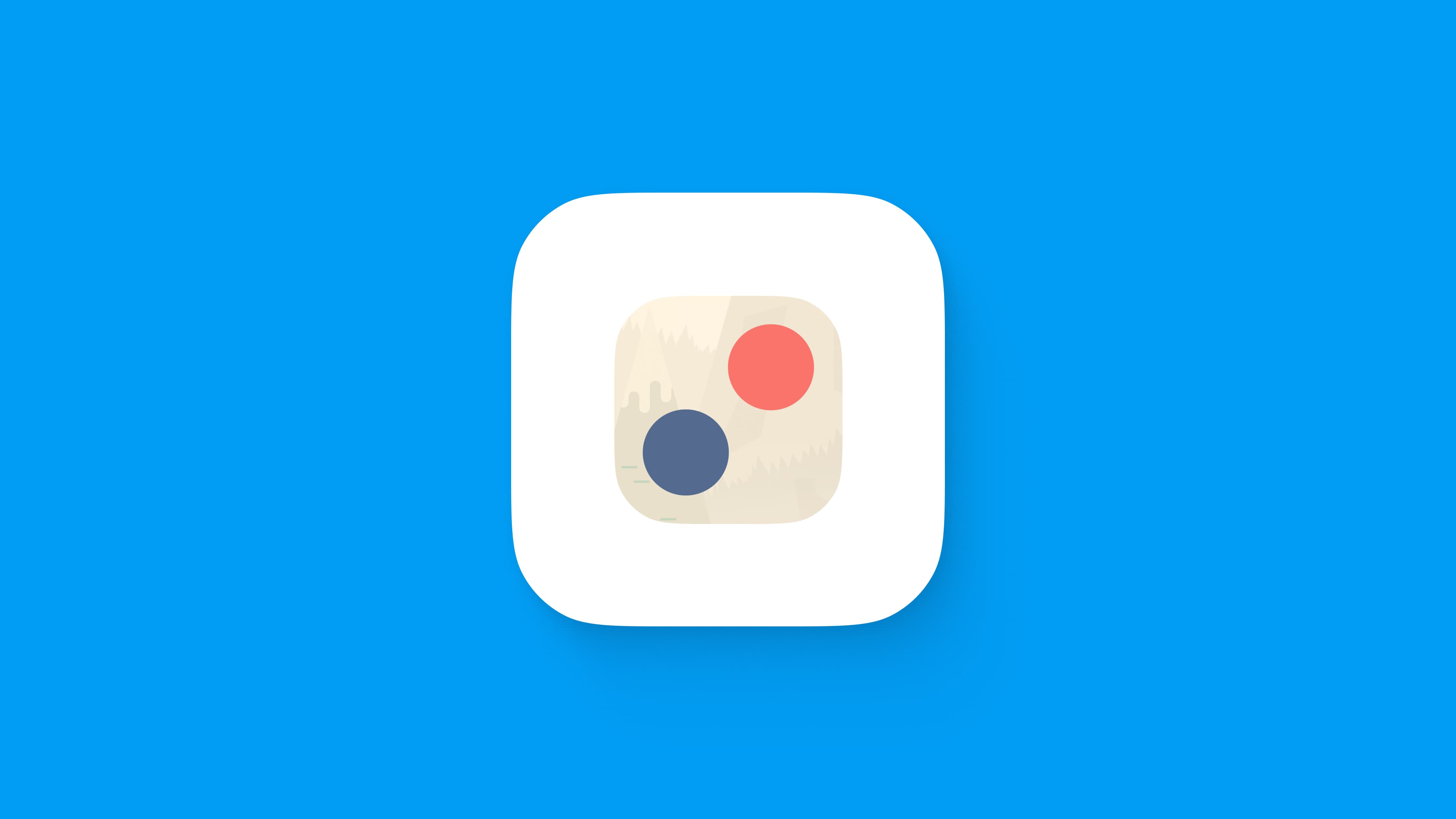 Two Dots is an intentionally simple yet compelling color-matching game, perfect for adults looking for a fun challenge. With over 2,600 levels, this game will entertain you for hours as you connect the dots to complete your objectives. While the game starts easily, it becomes more challenging with additional obstacles and limited moves. 
With its beautiful minimalistic style and characters, Two Dots is an underrated gem in mobile gaming. Moreover, the game offers multiple ways to play, including weekly treasure hunts to search for characters and items. Two Dots is a great way to kill time if you're looking to test your skills.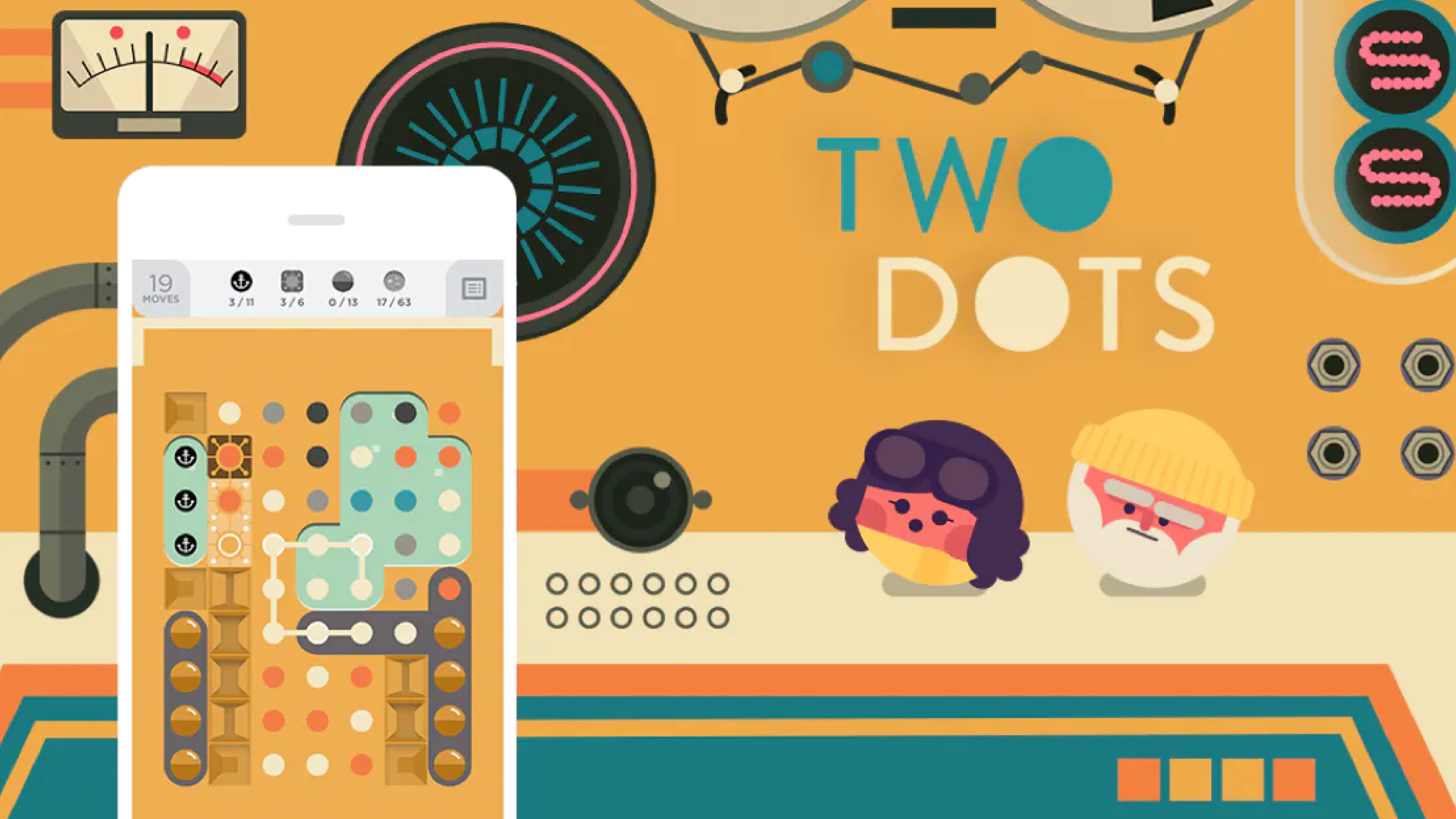 3. Words with Friends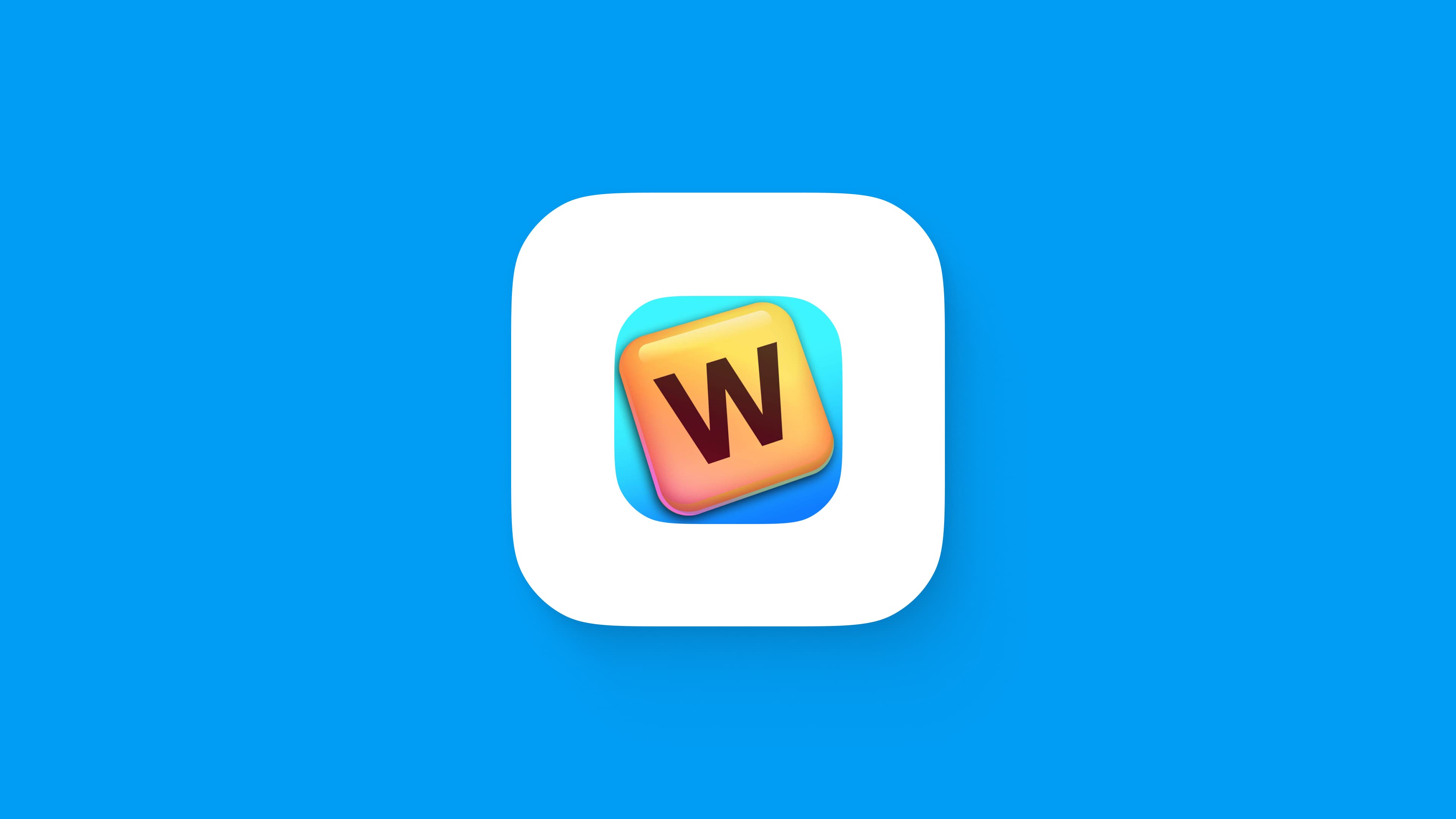 There's no better game app for competitive wordsmiths than Words with Friends. With its Scrabble-inspired gameplay, you can organize letters to create the best words. It also has numerous game modes so that users can play against friends, family, or strangers. If you're looking for a fresh challenge, try the updated version, Words With Friends 2. 
The updated app offers two-player fun inspired by classic board games. The game's popularity is unsurprising, given its versatility and ease of play. Whether playing with opponents online or friends locally, Words With Friends lets you continue your turn later if you're interrupted — so you'll never have to cut your gameplay short. It's no wonder why this two-person games app is a hit with wordsmiths everywhere.
4. Ballz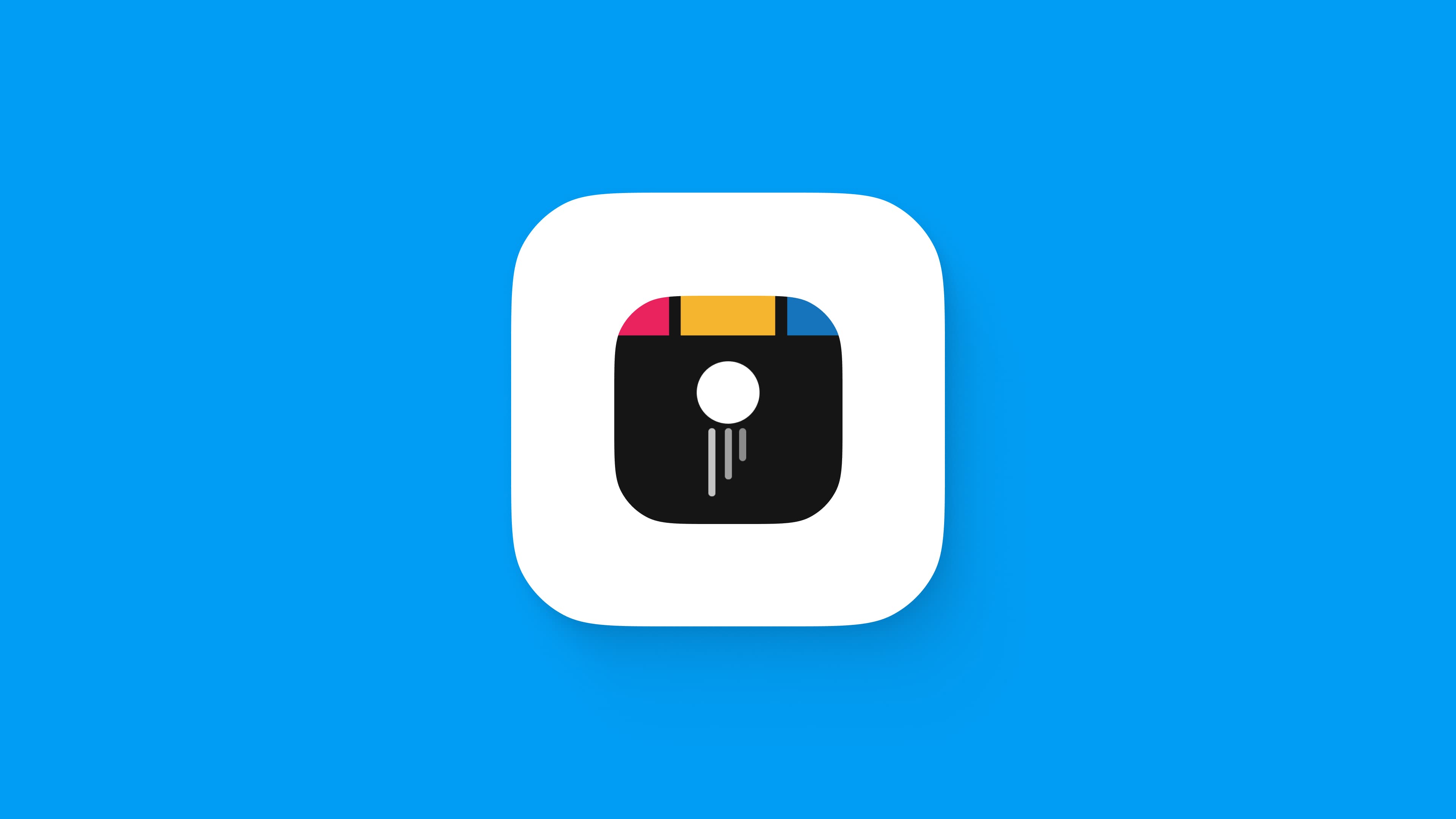 Are you looking for a captivating mobile game that's fun and safe for all ages? Look no further than Ballz, the mesmerizing brick-breaking app perfect for passing the time. All you have to do is shoot the balls at the blocks before they touch the floor. 
But don't let the straightforward gameplay fool you — there are plenty of tricks to achieve a higher score. Ballz is a popular mobile game for adults who want to engage their minds and have fun. So if you're looking for fun, absorbing, and easy-to-play games for your phone, try Ballz today!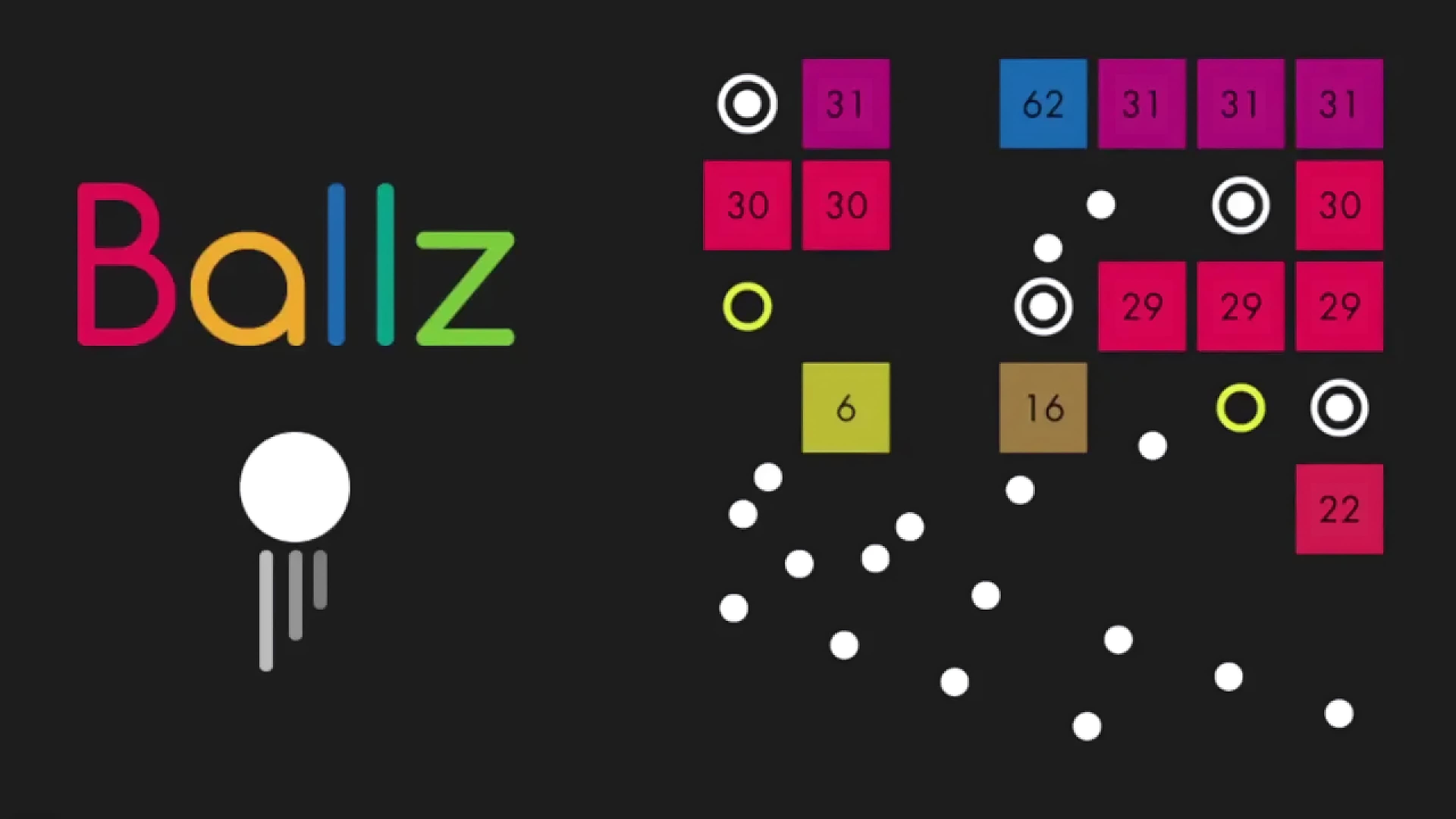 5. Call of Duty Mobile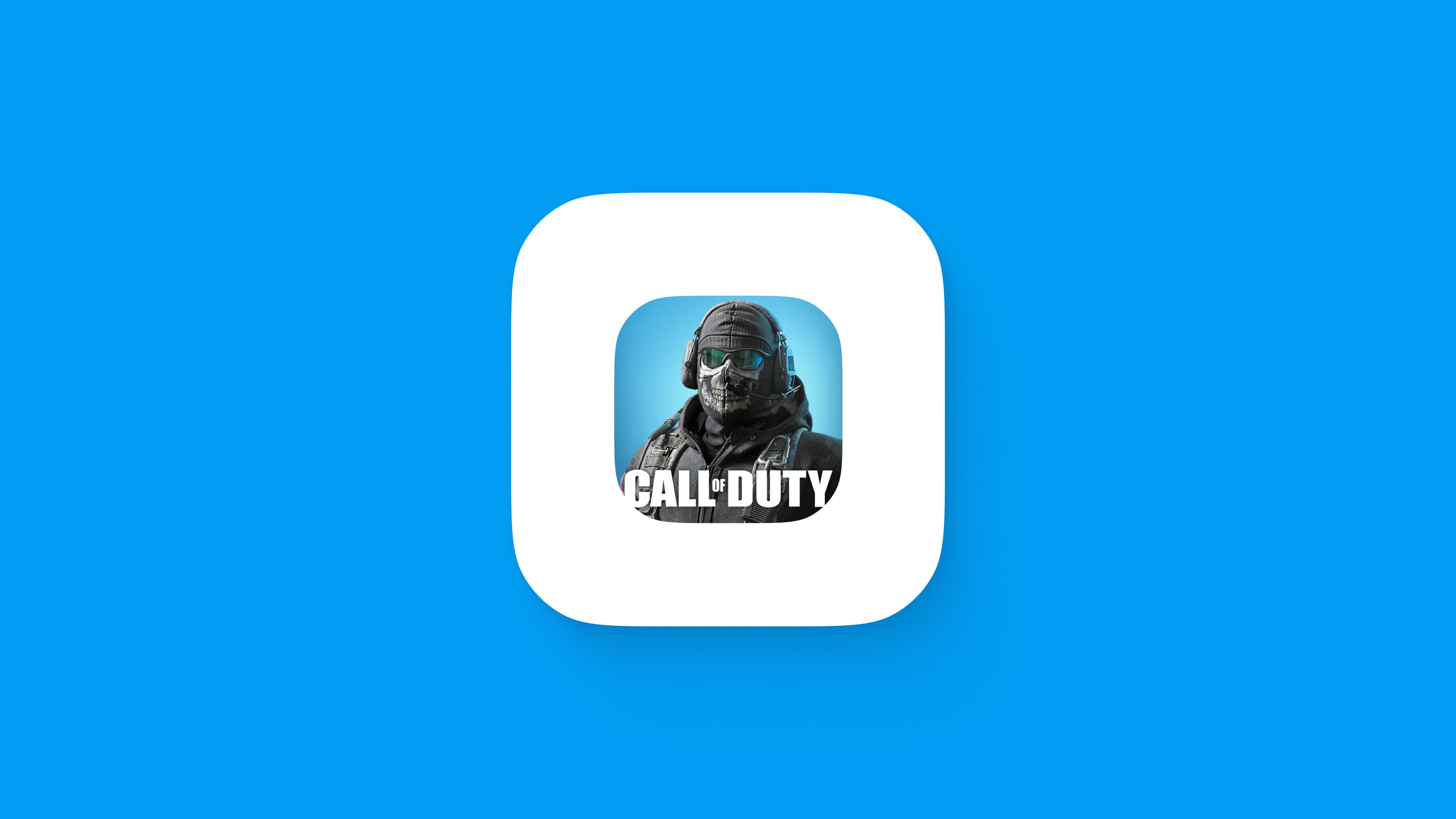 Call of Duty Mobile is the ultimate gaming app for those who crave action and excitement. The app features content from the Call of Duty franchise to deliver a high-quality mobile experience with various gameplay options. Whether you prefer classic multiplayer or the thrilling zombies mode, you'll find it all here. The game also offers a 100-player battle royale free-for-all mode to get your adrenaline pumping. 
With various maps and weapons to choose from, you'll never run out of new challenges to take on. The intuitive controls and smooth graphics make the gameplay experience seamless and enjoyable. So, gather your friends and embark on an epic battle in this two-person games app that will keep you entertained for hours.
6. Origame 
Origame is a perfect game app for anyone who wants to unwind and de-stress. With its soothing music and minimalist design, Origame immerses you in a tranquil world of paper folding on your phone. Despite its simplicity, this game will challenge your brain and improve your problem-solving skills as you fold paper to create beautiful shapes. 
With its low-space design, you can play Origame anywhere, and anytime you want to relax. It is a simple, engaging paper-folding game that's easy to play and a great way to pass the time. Whether you're a fan of puzzle games or need a moment of relaxation, Origame is a must-try game app for its unique and calming experience. 
7. Alto's Adventure 
Alto's Adventure is a beautifully designed and atmospheric game to play on your phone. It is an endless snowboarding game set in a stunning mountainous landscape. Players take on the role of Alto as he snowboards down infinite mountain terrain. The gameplay involves collecting coins, completing challenges, and avoiding obstacles while performing various tricks on your snowboard. As you progress, you'll unlock new characters, upgrades, and abilities. 
What sets this app apart is the attention to detail and the emphasis on relaxation and mindfulness. One of the best features of this app is its serene and calming soundtrack, which helps create an immersive experience. The game's visuals are breathtaking, with a dynamic weather system and day-to-night transitions. Alto's Adventure is a great game app for anyone looking for a visually stunning and peaceful gaming experience.
8. Bloons Tower Defense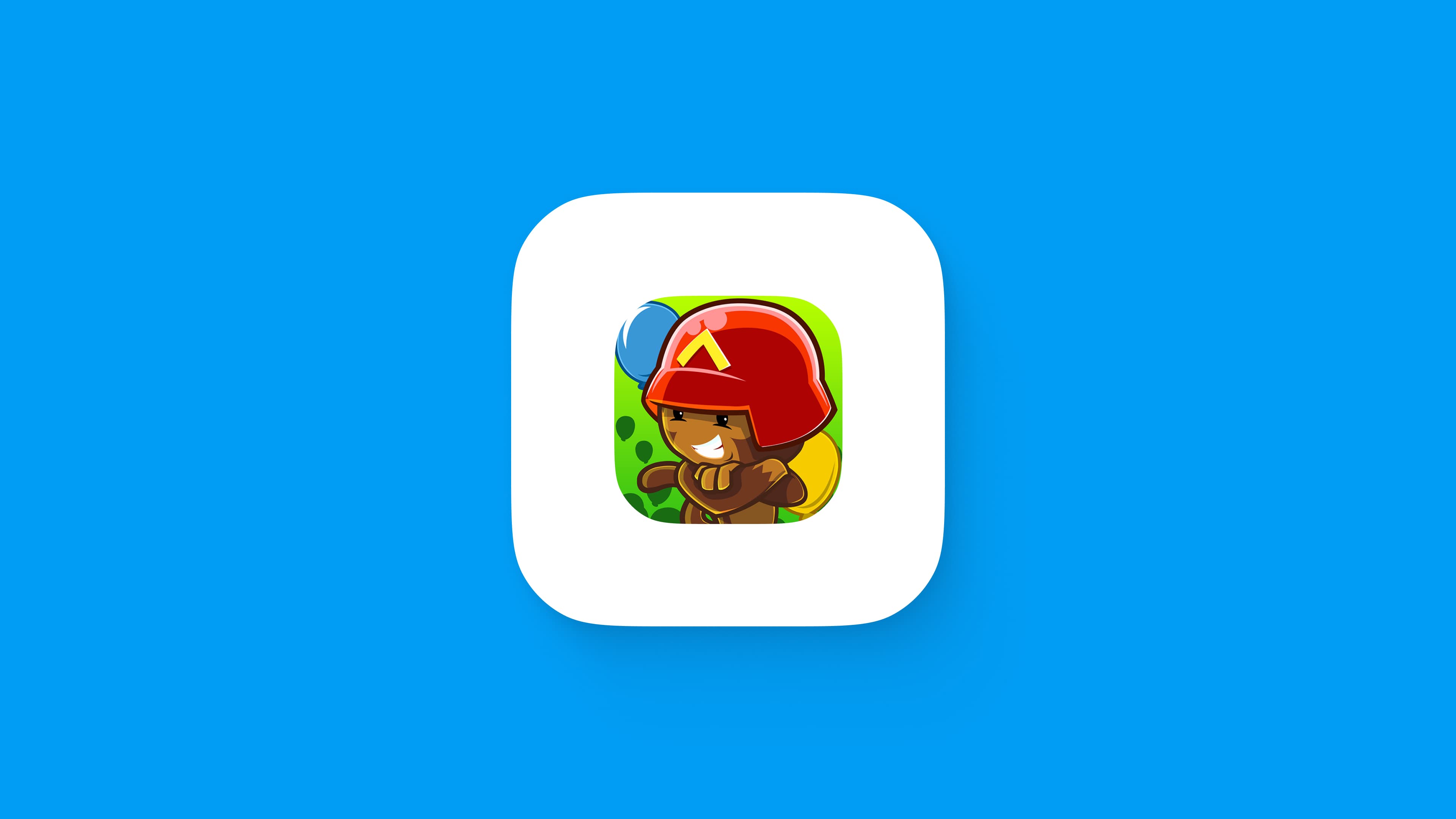 Bloons Tower Defense is a classic yet challenging strategy game that has stood the test of time. The game's premise is simple — pop as many balloons as you can with your arsenal of monkey towers. As you progress, the game gets more difficult with each level, and with over 20 maps and 100 missions, you'll never run out of challenges to conquer. 
Each level requires careful planning and strategic thinking to successfully defend against the waves of colorful balloons. The game also offers plenty of opportunities to customize your gameplay experience, from upgrading your towers to unlocking new ones. 
Moreover, daily rewards and special events give you a reason to return and play more. Bloons Tower Defense is a fun game app that will entertain you for hours. Whether you're a fan of tower defense games or looking for a fun game app, it is worth checking out.
9. The Sims Mobile App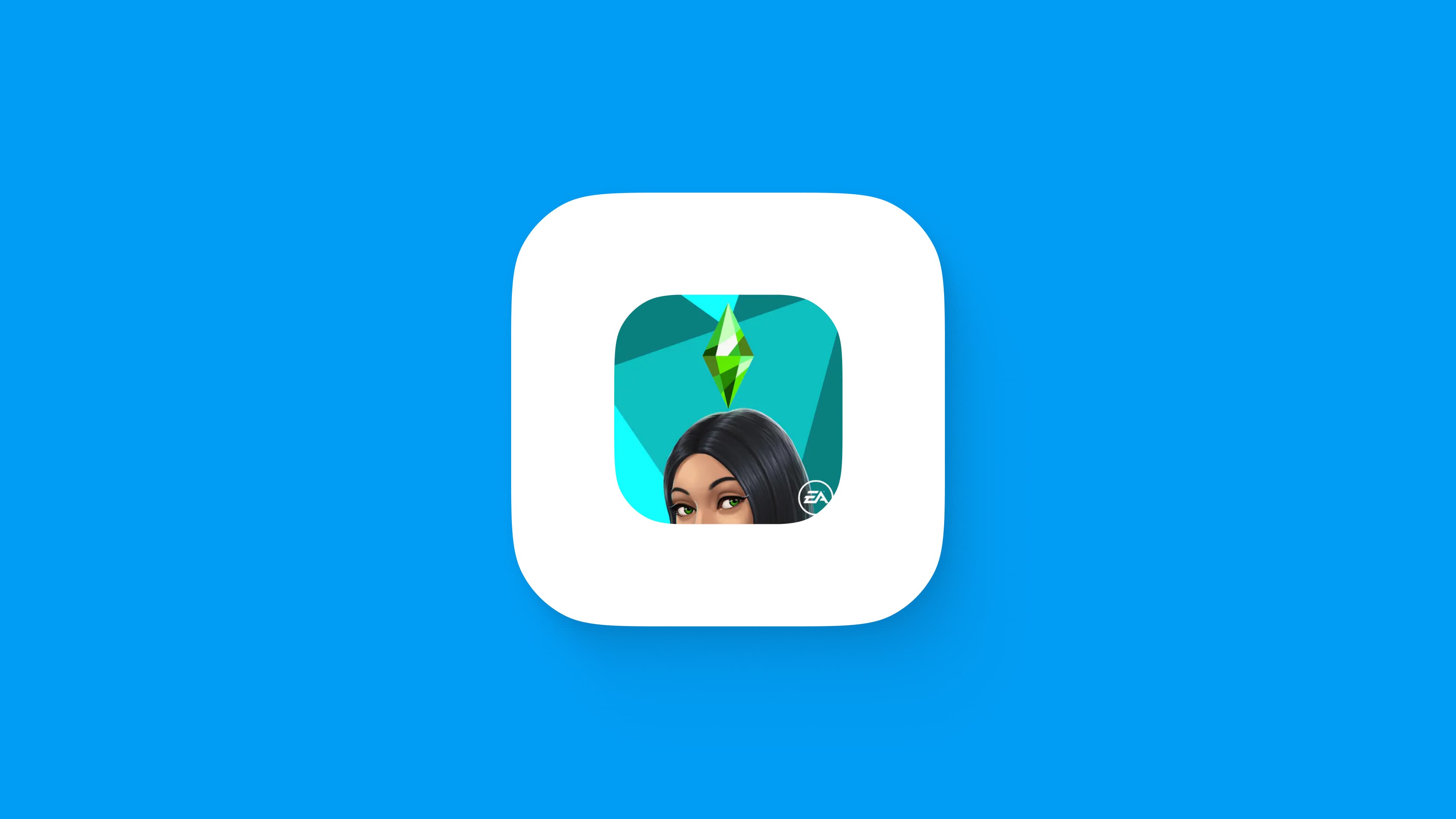 The Sims Mobile App is the perfect way to enjoy this iconic life simulation game, even when you're on the go. This bite-sized version offers all the features you know and love, allowing you to create and customize your own Sims, build your dream home, and live out your wildest virtual fantasies. 
What's more, the game now includes multiplayer and story elements, making it even more engaging than ever before. While the PC or gaming console versions offer a more immersive experience, The Sims Mobile App can help satisfy your fondness for the original game. So if you're looking for a fun and creative way to pass the time, check out The Sims Mobile App and let your imagination run wild.
10. Trivia Crack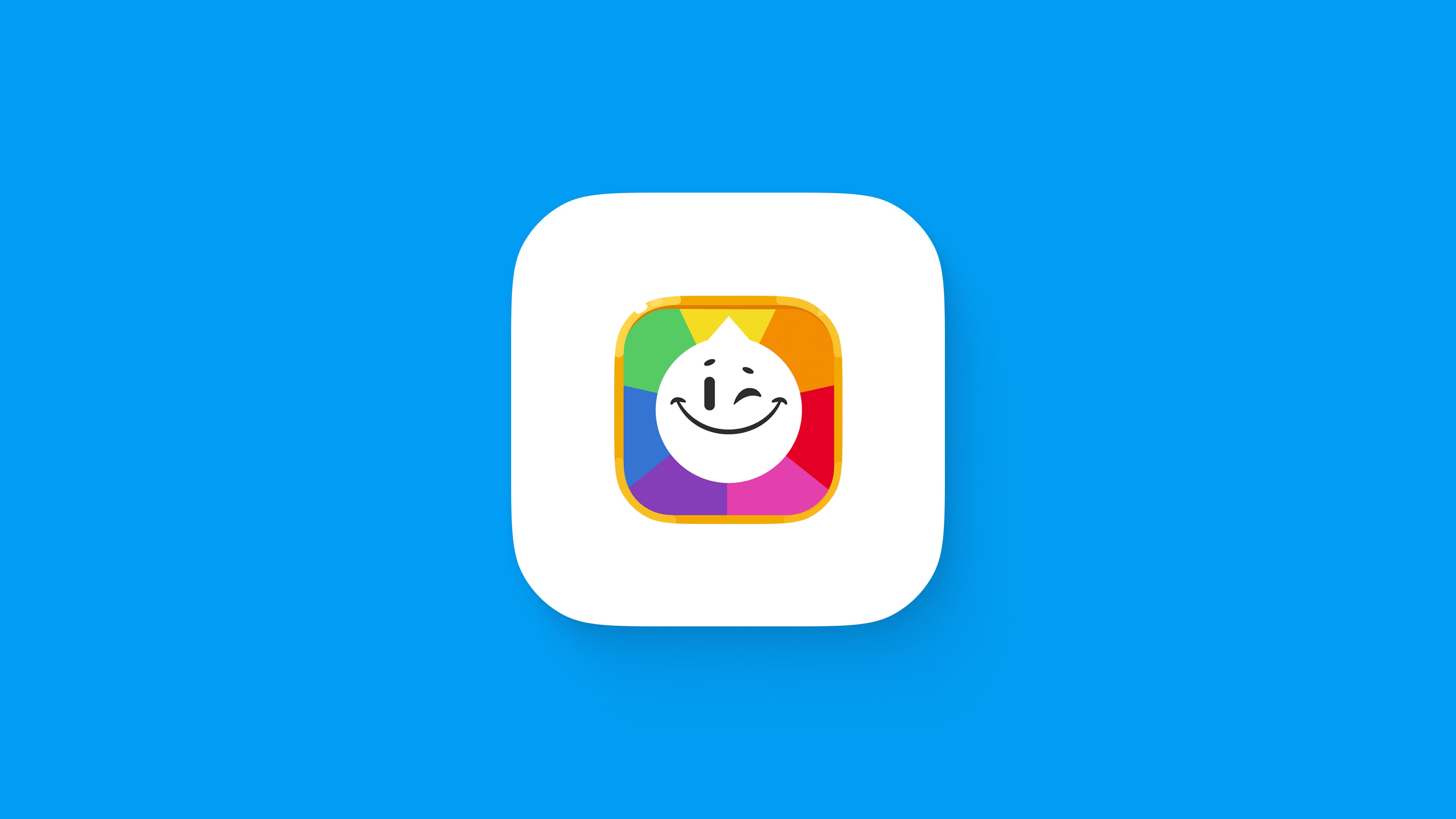 Trivia Crack is a popular game perfect for giving your brain a workout and a fun break from daily life. With trivia questions on numerous topics, from science and history to pop culture and sports, you can learn something new while playing. Furthermore, you can challenge your friends or compete against strangers to see who truly reigns supreme in the world of trivia!
11. Pocket World 3D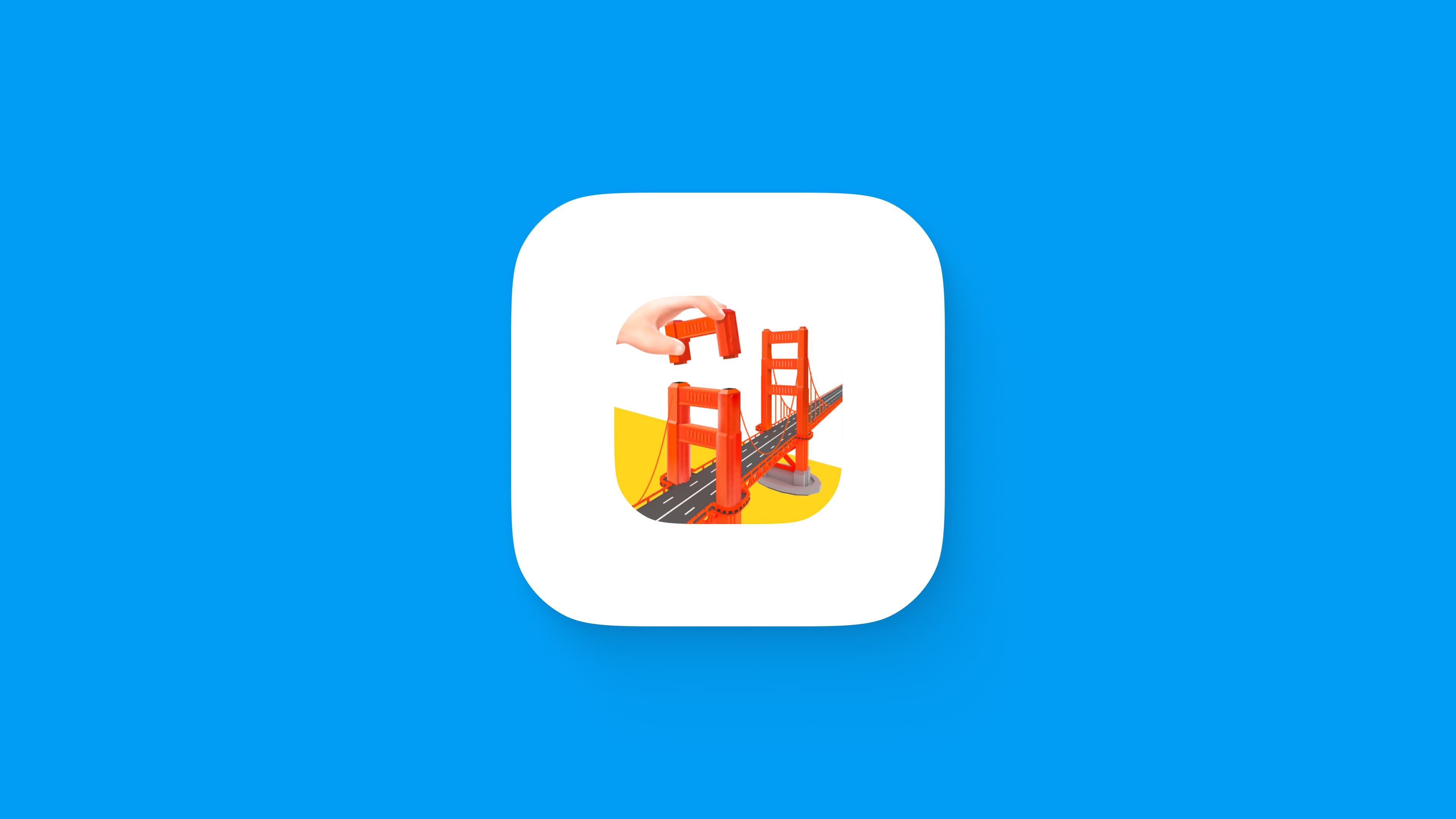 Check out Pocket World 3D if you're looking for a calming and satisfying game app that lets you create with your hands. This beautiful puzzle game challenges you to recreate iconic 3D landmarks and scenes using your touchscreen. There are various buildings, landscapes, and objects to construct. 
This app lets your imagination run wild as you craft a perfect mini-world. Once you've finished, view your 3D puzzle from all angles with the app's 360-degree view feature. Take a break from the chaos of daily life and indulge in this relaxing and creative app.
12. Aquapark.io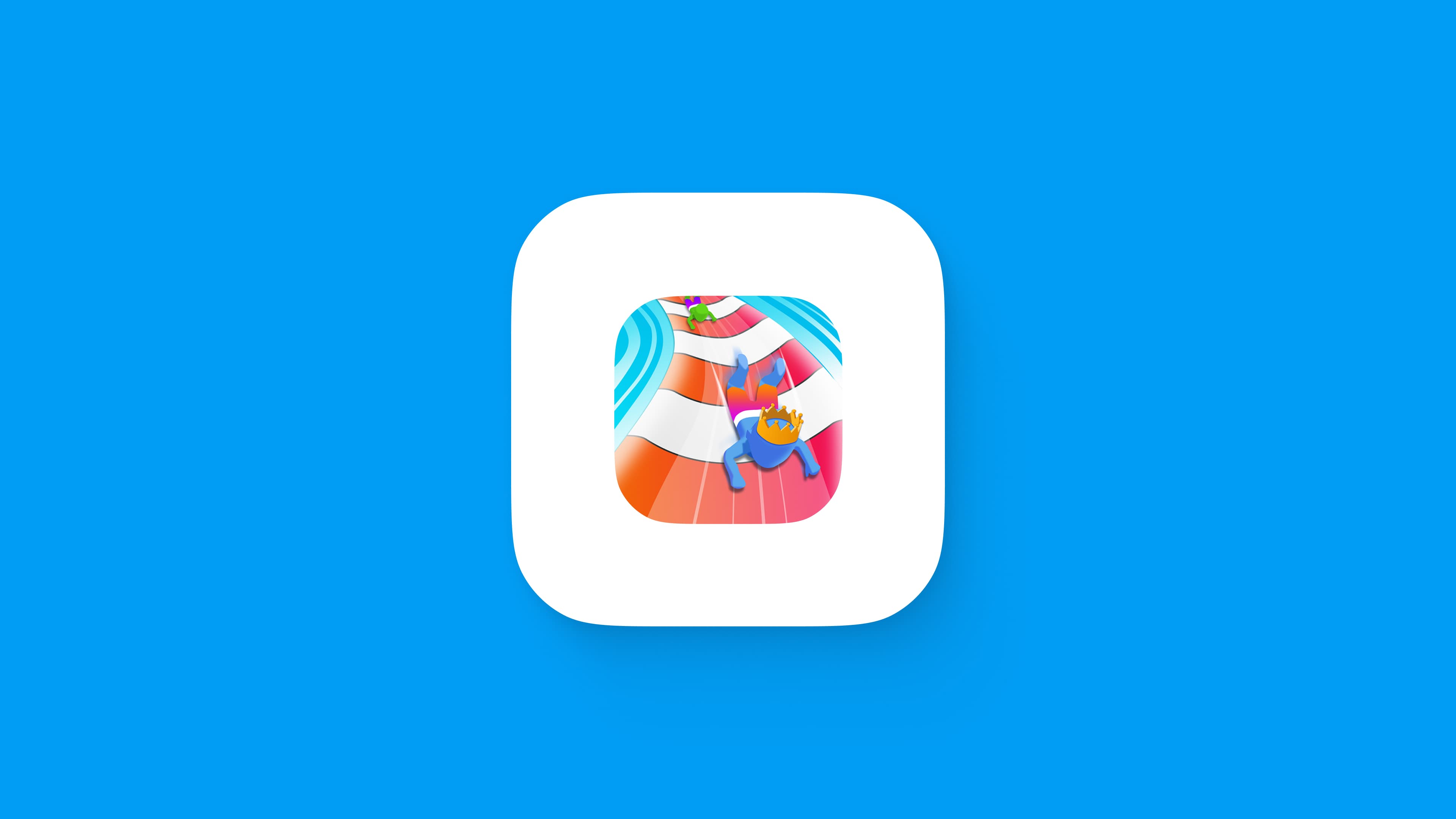 Aquapark.io is a popular mobile game app featuring a unique and exciting concept. In this game, you control a character and race down an extreme waterslide. Your aim is to avoid obstacles, compete against other players, and get into first place. You can also earn coins to upgrade your character's appearance and abilities. 
The gameplay is simple but compelling, with intuitive controls that make it easy to play but challenging to master. With colorful graphics, upbeat music, and a fast-paced gameplay style, Aquapark.io is an excellent choice among the top phone games.
13. The Witch's Isle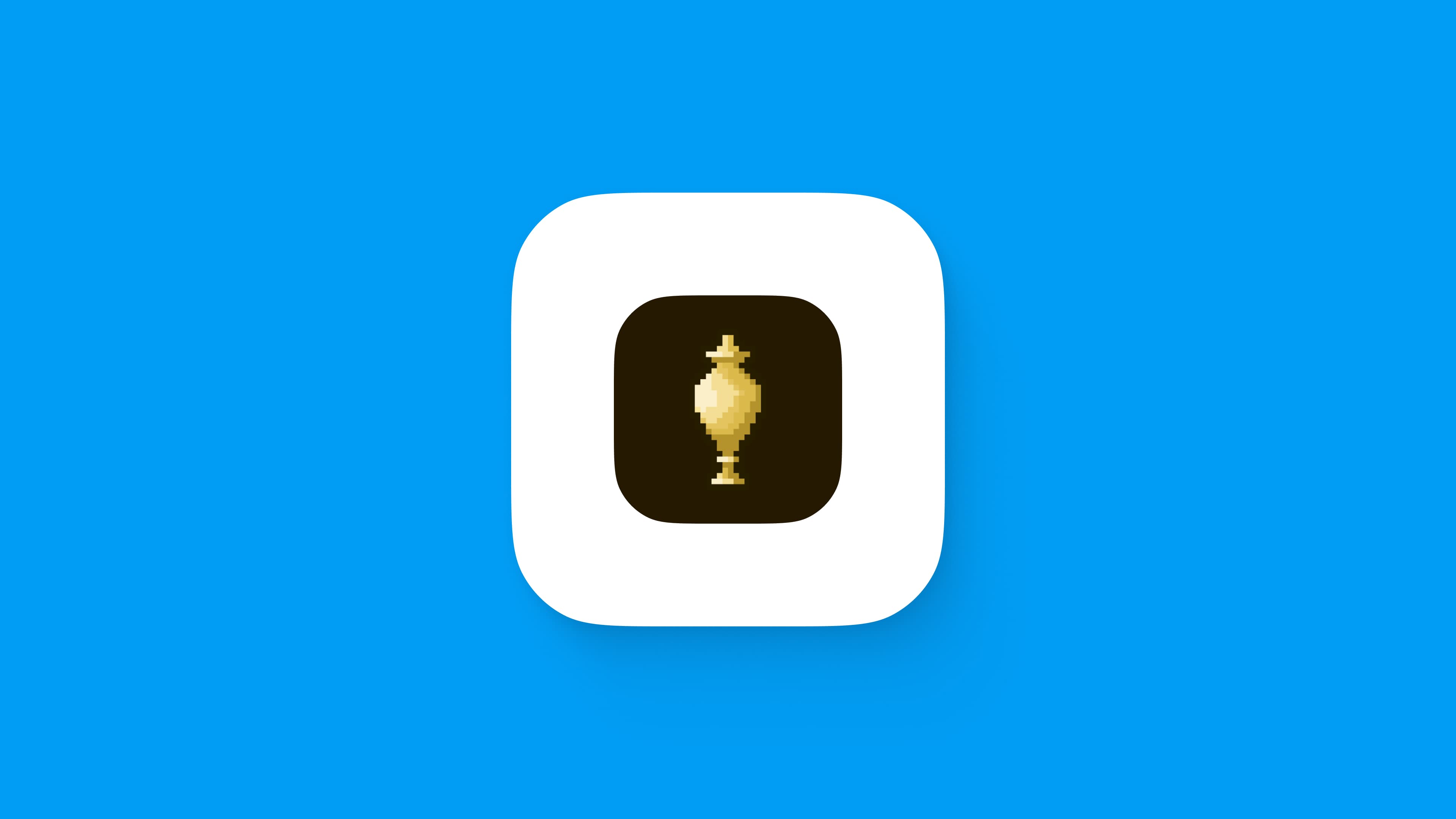 The Witch's Isle is a mystery-adventure game set on a secluded island ruled by a witch. Players assume the role of a detective summoned to the island to investigate a series of mysterious disappearances. The game is played by exploring the island, solving puzzles, interacting with various characters, and uncovering the island's dark secrets. 
The Witch's Isle features beautiful graphics and a haunting soundtrack that immerses the player in the game's eerie atmosphere. It is one of the best games to download if you're looking for games to play on your phone with an adventurous storyline.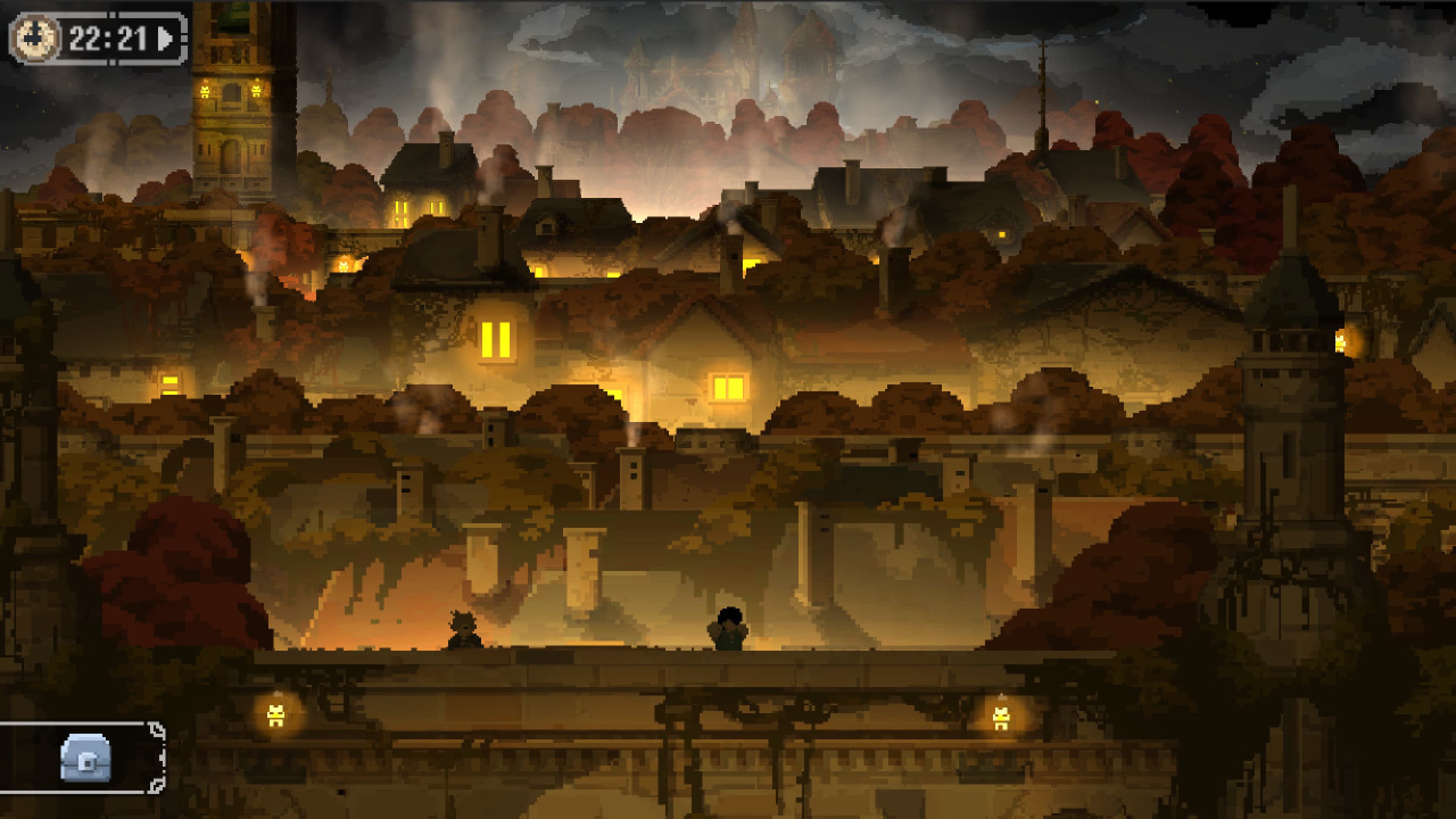 14. 2048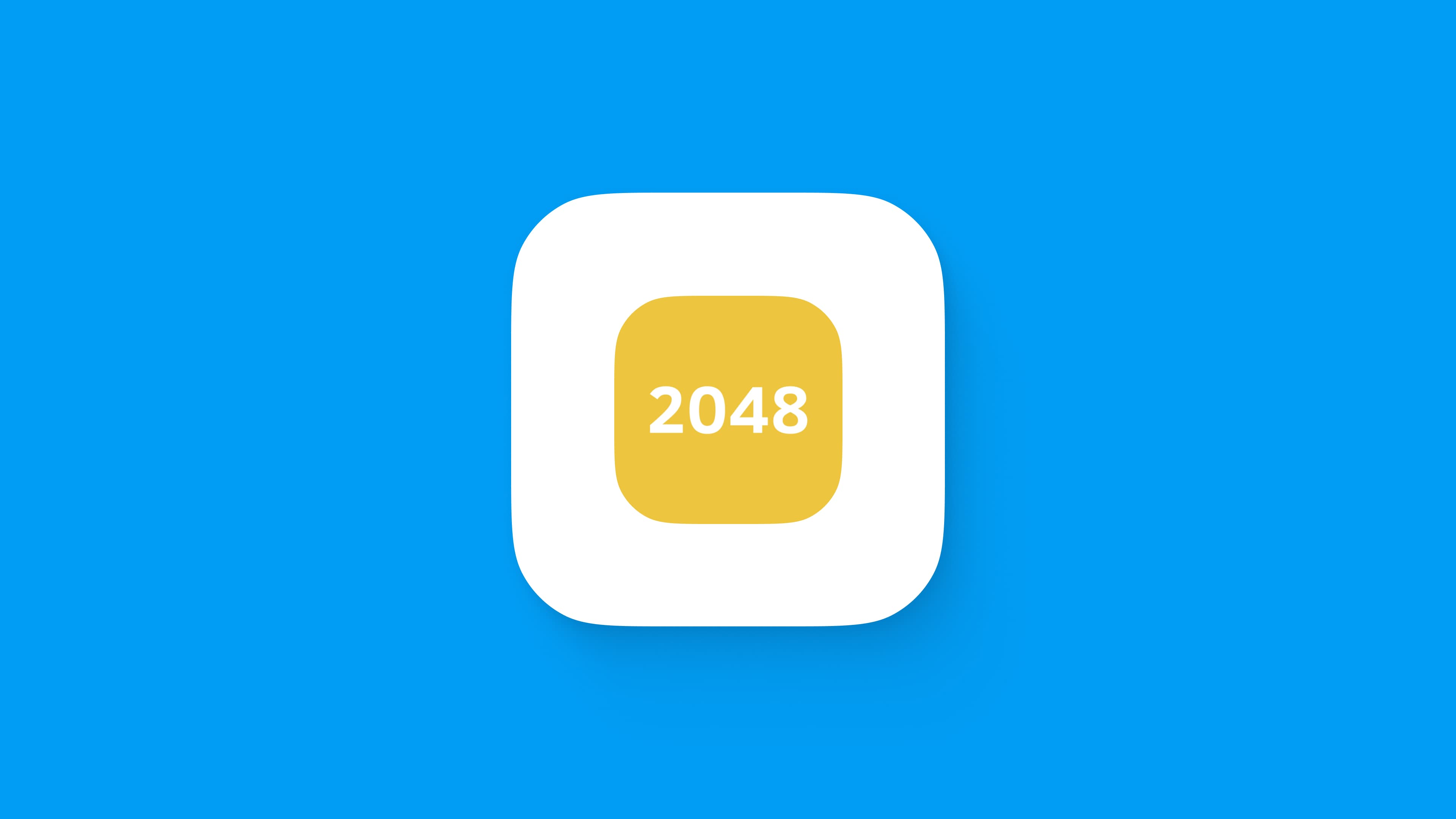 2048 is a straightforward math puzzle game. The game's premise is to slide numbered tiles across the board to merge them and create a tile with a value of 2048. However, the more you play, the harder it gets! With each move, new tiles appear, and the board fills up quickly, making it challenging to reach your goal. It's surprisingly engaging and will test your strategic skills to ensure you can continue to move the tiles. 
This game is perfect for adults who want to test their critical thinking and problem-solving skills in a fun app. The simple design and easy-to-learn gameplay make it accessible to everyone yet challenging enough to keep you hooked. So, if you're looking for a learning game app that will engage your mind and provide a satisfying challenge, 2048 is worth a look.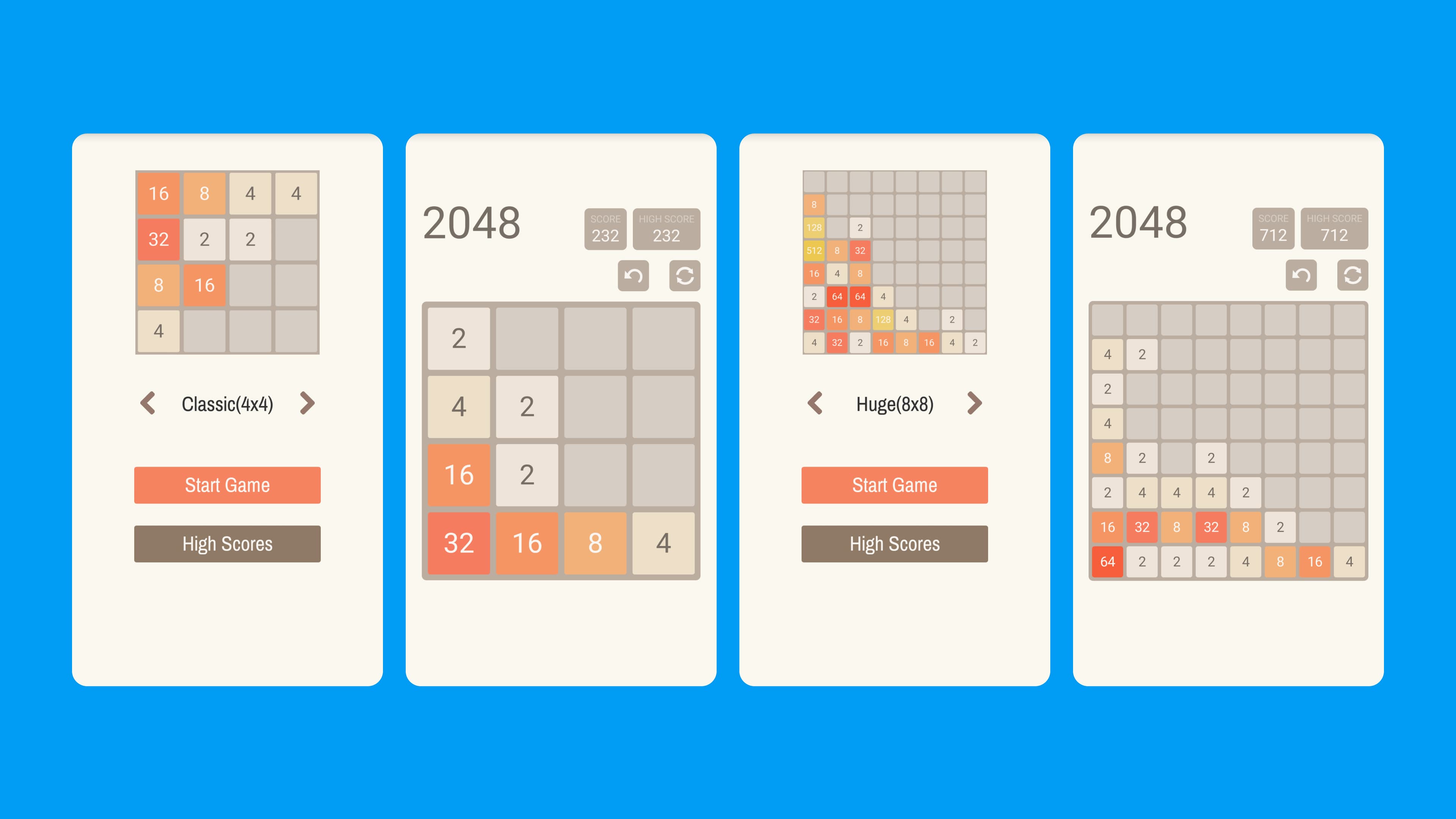 15. Candy Crush Saga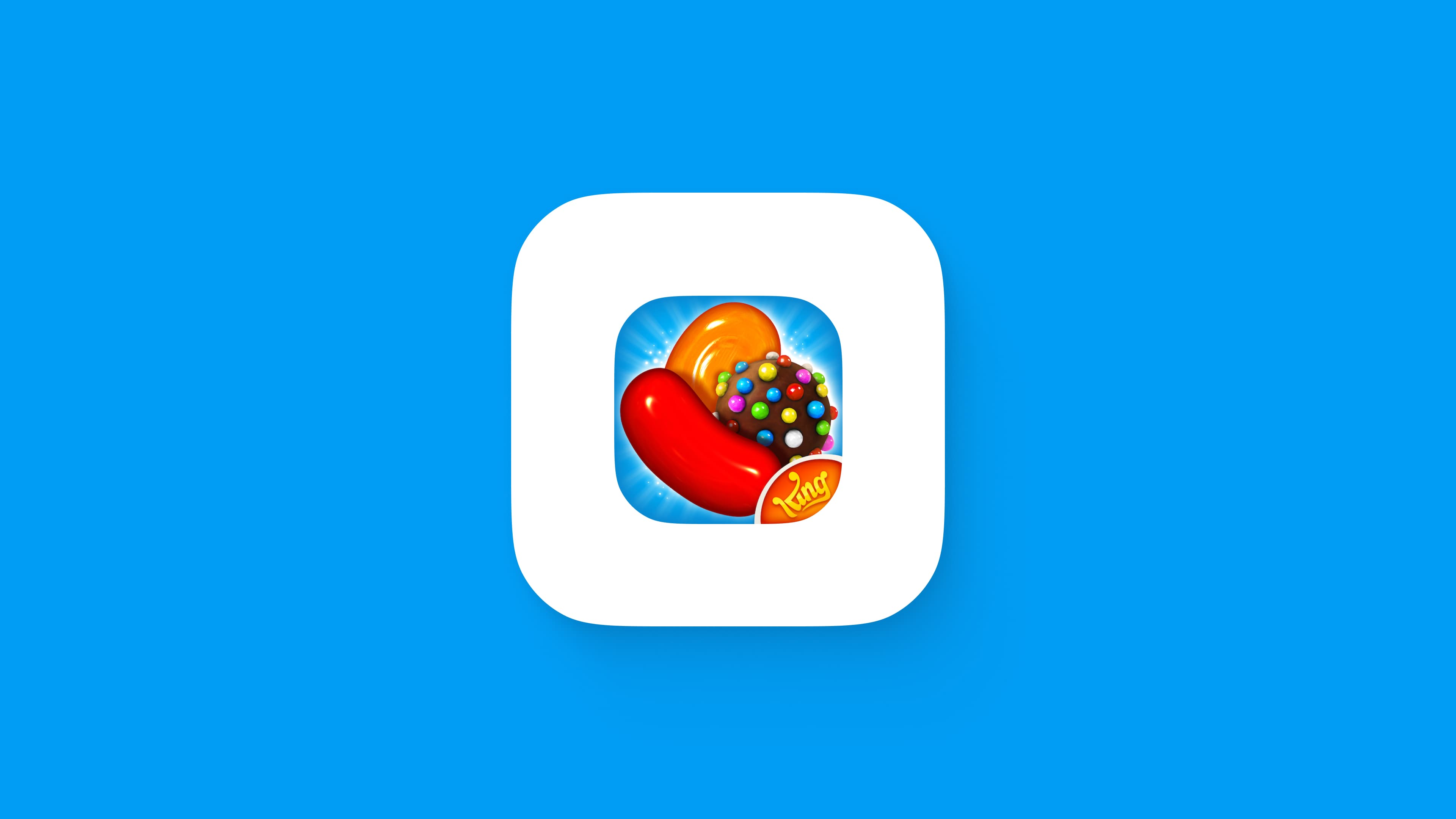 Candy Crush Saga has taken the world by storm with its colorful, stimulating gameplay. The objective is to match three or more candies of the same color to clear them from the board and score points. With hundreds of levels to complete, the game can provide hours of entertainment. With various power-ups and boosters, players can take on the game's challenges strategically. 
Candy Crush Saga remains a classic 'match-three game' that everyone has downloaded at some point. The game's bright graphics and catchy music make it an enjoyable experience for all ages. So, if you're looking for the best games to download, check out Candy Crush Saga.
Game app summary table
| Best games apps | Features | Free to download? |
| --- | --- | --- |
| Headway | Read or listen to book summaries for fun, bite-sized learning. Build up your streak and complete challenges! | Yes |
| Two Dots | A color-matching game with thousands of levels and side challenges too. | Yes |
| Words With Friends | A scrambled-inspired app that lets you play online with random opponents or locally with friends. | Yes |
| Ballz | Despite its simplicity, this is a surprisingly exciting ball game. | Yes |
| Call of Duty Mobile | This action-packed game app has it all, with multiplayer, zombie mode, and plenty of maps. | Yes |
| Origame | A calming paper-folding app that increases in difficulty as the levels progress. | Yes |
| Alto's Adventure | A relaxing skiing game with minimalistic visuals and soothing music. | Free for Android, $4.99 for IOS |
| Bloons Tower Defense | A fast-paced strategy game. Try multiplayer or play online. | $4.99 on IOS & Android |
| The Sims Mobile | A condensed version of the classic PC game. Enjoy storylines and multiplayer. | Yes |
| Trivia Crack | Test your knowledge on various subjects or compete against friends. | Yes |
| Pocket World 3D | A calming puzzle game that lets you build miniature landmarks. | Yes |
| Aquapark.io | A simple racing game based on a waterslide. What else do you need? | Yes |
| The Witch's Isle | An adventure game featuring stunning visuals and an engaging storyline. | Yes |
| 2048 | A simple math-based puzzle game that stimulates your mind for a few minutes. | Yes |
| Candy Crush Saga | A classic and colorful take on a match-three-game app. Build up points in this exciting interface. | Yes |
Final takeaway
Playtime is important in adulthood to ensure you're taking regular breaks to stimulate your happiness and creativity. Fortunately, these top game apps help you unlock that childhood wonder from your phone. You can find a mixture of relaxing music, beautiful artwork, stimulating gameplay, engaging storylines, and more. These fun game apps will fire up your competitive side and boost your brain simultaneously.  
If you're looking for a fun, stimulating app to pass the time, try Headway. Our app boasts colorful imagery to keep you engaged, encourages you to build a streak, and makes learning fun from anywhere. There's so much to choose from, including standalone book summaries or reading challenges to suit your interests!
Download the Headway app from Google Play or App Store to start.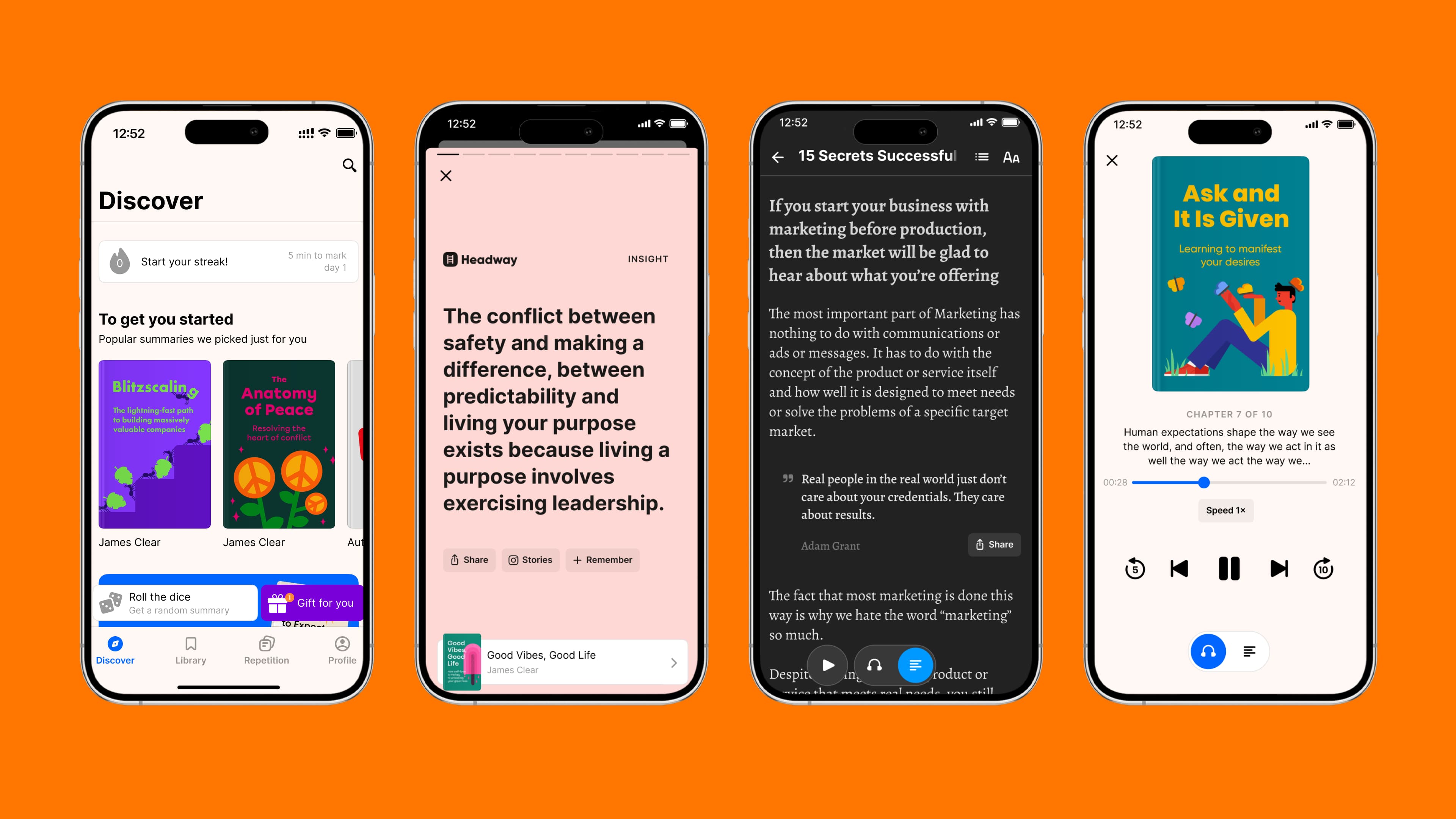 FAQs
What is the number one mobile app game?
Two Dots is a popular mobile game for its simple yet engaging gameplay. However, if you want a fun educational game app, consider Headway for quick and easy learning.
What apps should I get for fun?
Headway makes learning entertaining with its bite-sized book summaries and stimulating visuals. In contrast, Alto's Adventure is an excellent option for an engaging storyline or Call of Duty Mobile if you want some action. 
What apps do adults like?
Adults enjoy a range of fun game apps, including puzzle games like Pocket World 3D, adventure games like The Witch's Isle, and learning apps like Headway.