Rich Dad Poor Dad: Learn Financial Literacy from the World's Best
Discover how the author of Rich Dad Poor Dad rose to fame and what are the main lessons from his book
Headway Team
2 min
---
Robert Kiyosaki, the author of Rich Dad Poor Dad, has influenced the lives of several people in different regions of the world. When you need someone to help you understand how to become financially literate and independent, he is the one man you want to listen to.
He has written over twenty books on financial well-being, and his audience ranges from teenagers to senior citizens. His most famous book, Rich Dad Poor Dad, has sold over thirty million copies, been on the New York Times bestsellers list for more than six years, and is currently one of the best-selling personal finance books of all time. But beyond all these, who is Robert Kiyosaki, and what led to him writing one of the most famous books on personal finance? Let's find out!
Robert Kiyosaki's background
Robert Toru Kiyosaki, a Japanese American, was born to Ralph and Marjorie Kiyosaki in 1947 in Hilo, Hawaii. Ralph was an academic educator, and Marjorie was a registered nurse. In his teenage years, Kiyosaki went to school at Hilo High School and graduated in 1965. After graduation, he moved to New York, joining the United States Merchant Marine Academy. In 1969, he completed his program in the academy as a deck officer and was commissioned as a 2nd Lieutenant in the United States Marine Corps.
In 1972, Robert Kiyosaki served in the Vietnam War as a helicopter gunship pilot. Afterward, he was awarded an Air Medal for his service. In 1973, while he was still in the military, he registered for a two-year Master of Business Administration program at the University of Hawaii (he didn't complete it). His military career ended a year after when the Marine Corps honorably discharged him. After he left the military, he got employment as a Xerox salesperson.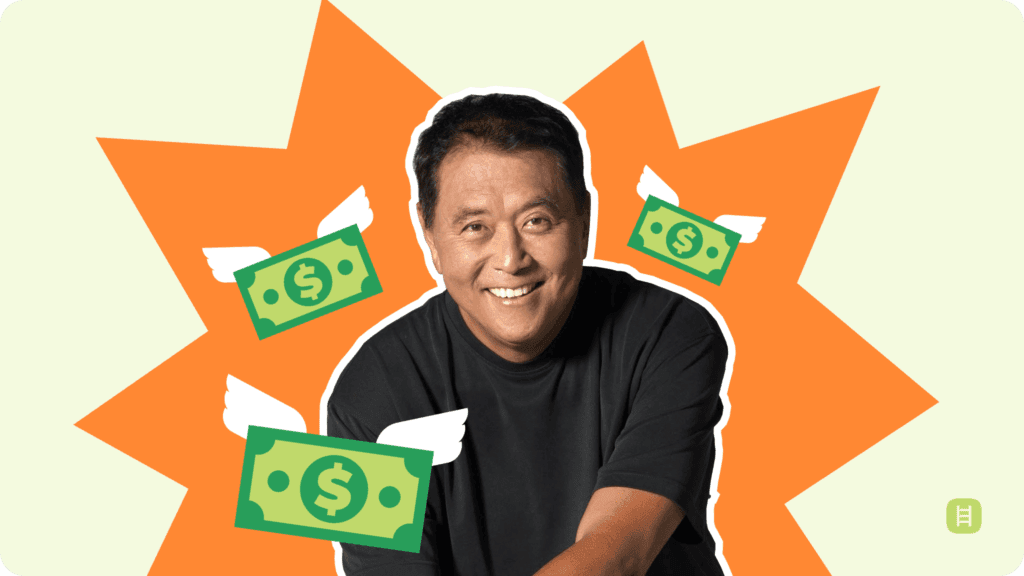 Robert Kiyosaki's first venture into the entrepreneurship/business world started in 1977 when he built a company (Rippers) selling nylon and Velcro surfer wallets. Unfortunately, three years later, it declared bankruptcy and died off despite all the buzz about this company. One would think that this setback would stop him from going on to achieve something as significant as being one of the top-selling personal finance books of all time, but Robert Kiyosaki is a fighter.
Months after his first company declared bankruptcy, he was on to another. This time, he went into the retail business, producing and selling clothing and accessories for heavy metal rock bands. Again, his second company went bankrupt in 1985. Despite having his first two companies go bankrupt, he did not give up, and nearly a decade later, he wrote his first book: If You Want to Be Rich and Happy, Don't Go To School.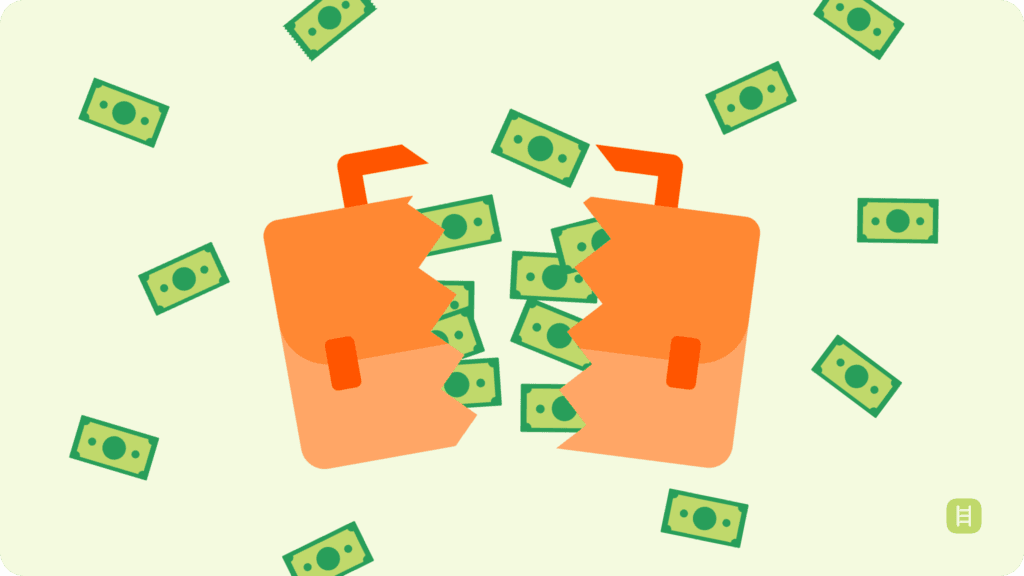 In 1997, Robert Kiyosaki and his wife created a financial education company widely known as Cashflow Technologies Inc. His big breakthrough came with the popular Rich Dad Poor Dad that he published in the same year. Since then, Kiyosaki has continued to market the Rich Dad and Cashflow brands by adding more books to the series and creating educational workshops and seminars around financial prosperity. Asides from all these, he is an investor in real estate, oil wells, stocks, gold, and silver, among other things.
Why Rich Dad Poor Dad?
Robert Kiyosaki's bestselling book came to life due to marketing a board game he had previously produced: CASHFLOW 101. Just like monopoly, the game teaches how to achieve financial independence excitingly and entertainingly. In the process of fulfilling a marketing plan for the game, he started writing a brochure for it. This brochure became the foundation for his bestselling Rich Dad Poor Dad book.
It was not always rosy as he initially didn't get a publishing deal for the book, so he had to self-publish a thousand copies. He then used his connection with top members of a multi-level marketing company to advertise the book before Warner Books published it.
Robert Kiyosaki's story is one of persistence, grit, and resilience. Despite all the setbacks he had, he kept on going until his big breakthrough.
Lessons from Rich Dad Poor Dad
To build wealth, you need to be financially independent and let your money work for you. That is the premise behind Robert Kiyosaki's Rich Dad Poor Dad. So let's take a look at some of the essential lessons from the book.
1. Gain knowledge
One thing that stood out throughout the book is that financial literacy and freedom start with knowledge. You cannot apply financial knowledge that you do not have. Robert Kiyosaki recommends reading a lot of books on personal finance or attending seminars on the same topic. For example, "rich dad's" knowledge of taxes allowed him to pay less tax legally compared to "poor dad," who was earning less. And the easiest and fastest way to learn insights on this matter is with the help of the Headway app which offers various bite-sized content for financial literacy.
2. Let your money work for you
Kiyosaki believes that you need to make your money work for you to achieve financial independence. Working hard and earning income will not just cut it. You need to invest money earned into income-producing assets and start earning passive income as rewards for your investment. Investing in assets will increase your income and make it easier for you to identify wealth creation opportunities.
He also says your house is a liability because, in most cases, it takes money out of your pocket, except in situations where you rent it out. He also explains that having a job is a quick-fix solution to a long-term challenge of wealth creation. He further points out that the fear of losing money is one reason people become slaves to money. If you can overcome your fears, start learning financial independence, and take risks, you have taken the first step toward building wealth.
3. How much money you keep is more important than how much money you make
The first step to investing involves having enough money to invest. Poor people cannot save because most or all of their money goes to expenses. For example, if you make a thousand dollars every month and your expenses account for that same amount, there's nothing left to save. Most rich people prioritize saving over spending on liabilities so that they can invest their savings into income-generating assets.
4. Overcome your obstacles
Robert Kiyosaki says that "the primary difference between a rich person and a poor person is how they manage fear." The fear of losing money is one of the biggest obstacles people face on their journey to become financially independent. Laziness, arrogance, and cynicism are also among these obstacles. The earlier you overcome such challenges, the better because some can prevent you from achieving your financial independence goal.
Robert Kiyosaki's early years defined who he is now. His resilience and grit made him the author of one of the bestselling personal finance books despite failing multiple times. So in your quest to achieve financial freedom, Rich Dad Poor Dad is a must-read! And to find out its core ideas and main takeaways fast, read or listen to its summary on the Headway app. In just 17 minutes, you will learn all the basics to put you on the right track to financial freedom.