How to Prevent Your Employees From Burning Out 
Here are three steps that will help you detect your employees' burnout in the early stages and effectively deal with it
Headway Team
1 min
---
75% of people have experienced burnout at work at least once, and 40% did during the COVID-19 pandemic. Job burnout is a feeling of chronic exhaustion and lack of accomplishment caused by prolonged stress. It results in low productivity, engagement, and even physical symptoms.
Burnout doesn't manifest instantly, and the feeling of fatigue, exhaustion, and dissatisfaction usually increase gradually. Reduced involvement in daily tasks, more frequent days off than usual, and hypersensitive responses to feedback are among the first alarm signs your employees are headed for burnout.
An attentive and thoughtful manager can catch signs of burnout in the early stage and prevent it. How? Follow the three steps described in this article and enhance them with the help of the Headway app, providing fun and easy growth.
The recently launched corporate subscription Headway for Business will allow your employees to have unique self-growth plans for upgrading their skills and communication expertise, boosting motivation for new career challenges, and preventing burnout.
Implement regular one-to-ones with your employees
The best way to keep track of your employees' mental state is to communicate with them in person regularly. You can use one-on-one meetings to discuss broader work plans, employees' personal development, overall condition, task satisfaction, challenges, and work-life balance.
Maintaining regular communication with employees will help understand who in the team has to reduce the workload, who needs mentoring support, and who is ready to take on more challenges.
Such meetings will help establish a more trusting relationship resulting in a greater chance that employees will openly tell you about their difficulties and worries related to work. The earlier you learn about them, the earlier you can start implementing positive changes to prevent employees' burnout.
Develop a career path with employees and help them set goals
Being aware of achievements, analyzing failures, and tracking progress increase job satisfaction. However, it's hard to celebrate achievements without a clear understanding of your career path and goals. People who have worked for a company for a long time and don't have rapid career growth tend to lose interest in work and their sense of purpose. This is where the chances of burnout increase dramatically.
To prevent it, support your employees' development. First, ask what tasks excite them most and give them a sense of purpose, what of them are boring, and what direction they want to grow. Second, assist them in creating a career plan and setting goals according to their needs and business needs.
Don't forget about training for career growth. The corporate subscription for the Headway app will help,  as it inspires people to get learning that entertains on such topics as productivity, self-growth, happiness, business & career, leadership, money, negotiation, etc. Due to the variety of content formats in the Headway app, each of your employees will find a suitable way to grow based on their needs.
They can watch explainers to gain more knowledge in less time or read or listen to 15-minute summaries of the best nonfiction books. They will enjoy daily insights with personalized recommendations and curated collections. And they will effectively memorize facts and learn insights with spaced repetition features.
An analysis of your team's learning preferences and progress and the particular content collections addressing your company's needs would be an extra benefit of your business' corporate subscription.
Encourage wellness at work
Maintaining your employees' work-life balance, arranging sports or yoga classes at the workspace, organizing informal team meetings during the day, or simply offering a quiet place to unplug, meditate and read for 15 minutes in the office would be practical steps to reducing stress at the workplace.
Even if your team works remotely, you can still provide wellness at work by offering access to an effective tool for fun and easy growth. The Headway app offers engaging activities to motivate your team to learn mindfully while being a great source of inspiration and new ideas. Also, it has a unique collection of content dedicated to burnout, which can help prevent it or fight the symptoms.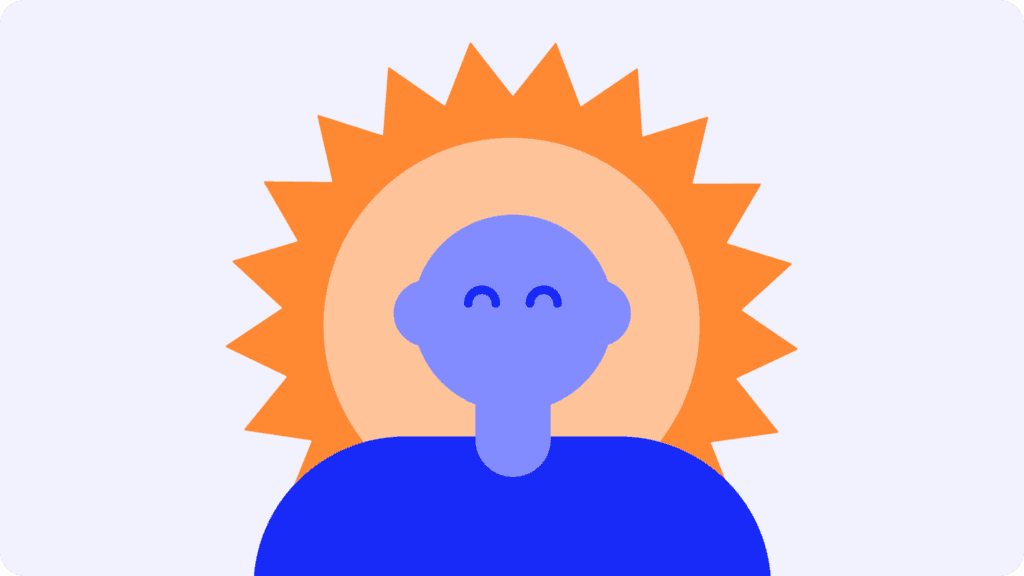 Moreover, the Headway app is a great instrument for switching attention and breathing out stress. Your employees can take just 10-15 minutes to watch, listen to or read up on the topic of their interest and get back to work with fresh thoughts and insights.