Headway Became the App of the Day in the USA
The Headway self-growth app was featured as the App of the Day on the US App Store four times in a row
Headway Team
3 min
---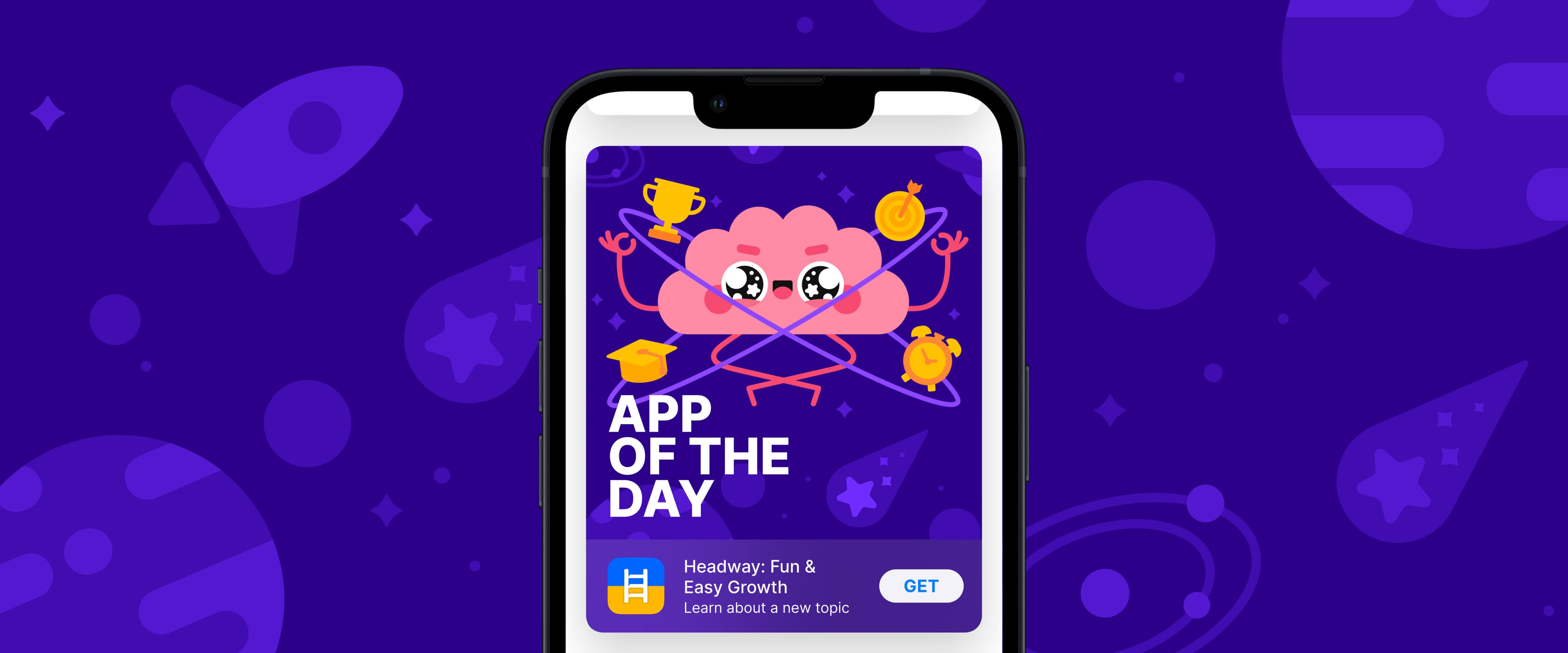 The logo and name of Headway appeared on the US App Store home screen on January 19, 24, 31, and March 30. Over one million apps in the US App Store compete to win the App of the Day status. The Headway self-growth app has already gained the spotlight multiple times in 2023.
Apple considers many different factors when deciding to showcase the app. The key aspects include the number of downloads, UI design and user experience, localization availability and relevance, regularity of updates, and uniqueness.
"We have followed this ambition since the day we launched the Headway app 4 years ago. For the first time, we gained the App of the Day status in the USA during the active phase of blackouts in Ukraine, where many Headway employees are based. I am grateful to the team. Despite the challenges of wartime, we can achieve our goal and demonstrate that Ukrainians create first-class products that are recognized globally," comments Anton Pavlovsky, CEO and Founder of Headway.
The app was launched in 2019 and is a flagship product of the Headway EdTech startup with Ukrainian roots. Having over 18 mln users in 140+ countries, Headway is the most downloaded book summary app in the world. The app previously hit the App Store home screens and was showcased as the App of the Day in the UK, Ireland, New Zealand, and Australia. Yet the multiple App Store featurings in the US became a milestone for the Headway team.