12 Best Free Office Apps for Android and iPhone
Searching for the best office apps to improve your workflow? Wondering how to boost productivity? Learn how to get more done with the best apps for office work.
---
Office employees are usually in constant communication with one another to ensure work is being carried out properly and efficiently. Whether through email, messaging systems, or virtual meetings, using various apps and programs can help make team collaboration much easier. Fortunately, many office apps offer a convenient solution by keeping all methods of communication in one location.
Most office apps consist of essential programs for the everyday professional, including a word processor, a spreadsheet maker, and a presentation maker. These components help employees organize important work information into neat files and collaborate on shared documents. However, they can also have various other uses, such as helping you focus on achieving your professional development goals.
Knowing which app is best for you or your team is crucial, whether you are the office staff manager or an employee needing some organization strategies. In this article, learn about the best office apps for iPhone and Android to help make the most of your time at the office.
Key points:
Many office employees require certain virtual programs, such as a video calling app or word processing software, to complete their work. Fortunately, apps like Office Suite allow you to meet most of your professional needs in one convenient location.

Downloading office apps can increase work efficiency by giving you access to valuable tools and programs. Headway, Polaris Office, and Quip are some of the best office apps.

The Headway app can fuel your self-development journey with book summaries with profound insights into maintaining a professional career. From timeless non-fiction classics to practical how-to guides, there is something for everyone to enjoy.
Best home office apps to help you work efficiently
Office workers use many programs to make their work easier. Here are ten of the best office communication apps designed to help improve your work life.
1. Headway
As a business professional, you likely don't have much time to devote to building skills and implementing self-care practices. Luckily, Headway is a bite-sized learning app committed to helping you learn effective personal development tools while on the go. You can use this app to listen to book summaries during commutes, break times, or even at home when you're not working.
The Headway app can go a long way in boosting your productivity in the workplace. For one, Headway offers a broad range of book summaries that each carry their own ideas and strategies surrounding career development. After reading, you can participate in fun challenges and gain achievements to help keep you motivated to reach an end goal.
At Headway, we offer book summaries that fit your every need. Whether you want to build your current professional skills or climb the corporate ladder, you can find a book that will help guide you along the way. Download the Headway app and check out our fantastic book summary selection.
2. Microsoft 365 
Microsoft 365, formerly known as Microsoft Office, is one of the most well-known office suite programs, likely due to its broad range of services. With this app, you can access useful tools to help keep track of your daily thoughts and work information. Word, Excel, and PowerPoint can all be accessed in this one convenient app.
A great part of the Microsoft 365 app is its constant innovation. The app is routinely updated to add new features and ensure everything is running smoothly without bugs. In fact, Microsoft 365 lets you utilize various modern advancements, such as voice capabilities, to help you take notes without writing everything word for word.
3. AndrOpen Office
If you have used OpenOffice on other devices before, you may be excited to hear of its revamped mobile version. With over 5 million downloads to date, AndrOpen Office is known as the world's first porting of OpenOffice for Android. It offers a word processor and spreadsheet maker to help you perform your daily tasks.
AndrOpen Office lets you interact with various documents like PDF, Word, Excel, and PowerPoint. Perhaps you would like to edit a PDF or import one of your PowerPoint files. Fortunately, AndrOpen Office has features that make this a complete office suite for all your document editing, viewing, importing, and exporting needs.
4. Office Suite
Office Suite packs several tools into one punch despite its very simple name. This app boasts itself as a 4-in-1 office pack that lets you create written documents, analyze data through spreadsheets, and present ideas using easy-to-navigate technology. Users also have access to 50G cloud storage that you can easily sync across devices.
Office Suite is also compatible with various file formats, like Microsoft Office 365, OpenOffice, and Google Docs. This compatibility allows you to transfer files from other formats and edit them with Office Suite. From there, you can take advantage of various features like a PDF drawing stylus or different word fonts.
5. Squid: Take Notes, Markup PDFs
With an active pen or passive stylus, smartphone users can use their devices to write notes instead of a notebook. Using the Squid is a more eco-friendly alternative to paper notes. It also eliminates the need to carry around heavy books by letting you write just as you would on paper while organizing all your notes into a neat, digital format. If you wish, you can even use your finger to draw and write out your notes!
If you struggle with a slower note-taking speed during lectures or meetings, you might consider using this platform to help you make short notes to edit later on. Squid also has a feature that lets you markup existing PDFs to easily fill out digital forms, grade papers, or make notes on text documents. You can add text boxes, import images, and copy and paste shapes onto your PDF to customize to your liking.
6. Polaris Office
Polaris Office offers an exciting way to perform all your office duties from a mobile device. With this app, you can effectively manage your Word documents, Excel spreadsheets, and PDFs in one place. After creating and editing your files, Polaris Office lets you access them from any device at any time with a convenient offline editing feature.
This office suite is compatible with MS Word, PowerPoint, Excel, and Adobe PDF. You can also upload or save multiple file formats like DOC, XLS, PPT, TXT, HWP, PDF, and more. If you need something from a past document, Polaris Office provides a search tool that lets you quickly find your document by inputting the proper keywords.
7. WPS Office Free
WPS Office offers an all-in-one office suite to help you fulfill your professional needs. You can access various WPS Office functions like the PDF converter, PowerPoint slides, and Cloud Storage. You might enjoy using WPS Office to create important work documents and presentations to share among the team.
This app also offers some unique features, including various small tools designed to simplify every part of the work process. For example, WPS Office allows you to fill in forms, scan images, and convert images to an Excel sheet. You can also easily share oversized files with a link to maintain communication and ease of workflow between co-workers.
8. Google Drive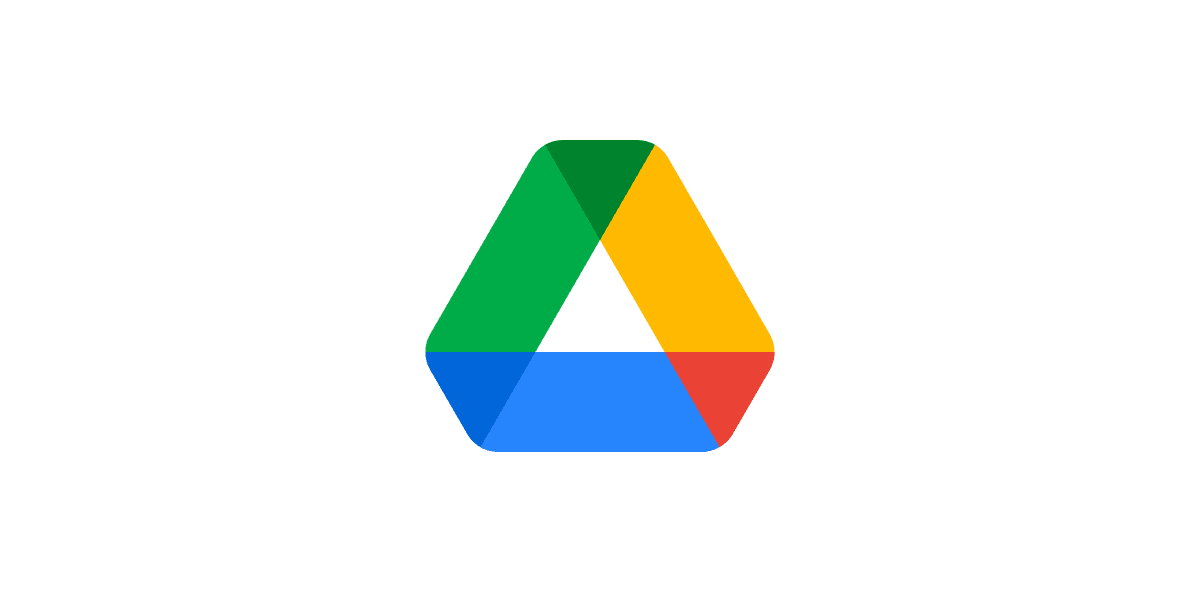 Google Drive has all the essentials to help you manage your personal and professional life. Some tools that Google Drive provides include a word processor, calendar, finance tracker, and meet space. That means you can perform all or most of your daily office tasks with this one program.
Many people use Google Drive for its ease of access and enhanced technology. For instance, Google Drive uses an intelligent search tool that lets you search for documents, spreadsheets, and presentations containing certain keywords. You can also collaborate with others on projects in real-time through share links, which helps to maximize efficiency and support team-building.
9. Quip
Quip is a simple yet detailed location designed to help you easily share documents, to-do lists, and projects with your team members. One of Quip's main features is their "Living Documents," in which you can regularly work on and maintain a document with several team members simultaneously. You can even chat together while working on a project simultaneously to communicate changes easily.
With Quip, you can make various work projects an ongoing opportunity for team-building. You and your team can effectively manage chats, task lists, documents, and spreadsheets in one app. Not only does Quip help you improve co-worker relationships, but it also allows you to find methods to simplify your work process.
10. Zoho Workplace
As an office employee, you're likely looking for tools to help you further your career. For instance, you may be interested in starting your own small business — in which case, Zoho Workplace might be the perfect app. Besides its classic office suite features, like a word processor and spreadsheets, Zoho Workplace has a trusty site creation tool with features in tow to make your budding business stand out.
You can also use Zoho's site creation tools to build a professional portfolio that helps you look good to prospective employers. Otherwise, you could always use Zoho's other features, such as their modern take on the word processor with a formatting sidebar. Zoho Marketplace also presents an alluring spreadsheet and presentation slides to help you create professional documents.
11. Xodo PDF Reader and Editor
If you need an app designed specifically for PDF management, Xodo PDF Reader and Editor may be perfect for you. This app is easy to use, and it sports several tools that allow you to highlight text, underline text, or add comments to sentences or paragraphs in your PDF. You might even decide to start with a blank PDF and fill it with your own text, images, and hand-written notes or drawings. The possibilities of what you can create with this app are nearly endless.
Since many business forms, documents, and information sheets require a signature, signing your name onto a large stack of forms can be incredibly exhausting. As such, Xodo makes it possible to digitally sign PDFs and email them directly to co-workers without the hassle of printing them out first. You can also save your signature as a stamp that you can place onto any future document to save time. Simply paste and adjust your saved signature onto your document to sign several pages in record timing.
12. Only Office
All business owners and office employees should use some method to maintain organization throughout their daily tasks. Luckily, Only Office is an open office suite app that provides a secure place to store, create, and edit your business documents. This app is specially made for private offices and offers the fundamentals of any office suite program: a document editor, spreadsheet editor, presentation editor, and PDF reader and converter.
Only Office gives you plenty of tools to collaborate with fellow team members on shared projects. When a team member works on a shared document, you can view their changes and make necessary annotations. You can integrate with other apps to bring data from your calendar, collaboration platform mail, CRM, and more. Only Office also has a convenient online editors' tool, which helps motivate you to complete daily tasks around the office.
Work more efficiently with Headway
Office apps can help you build crucial skills and increase confidence in the workplace with helpful software. For instance, using a book summary app can give you the necessary information to help maximize your career. The Headway app is a great example of an app you should use in the workplace to help boost learning and improve efficiency.
Headway provides users with book summaries from the world's bestselling non-fiction books by career professionals. With fun achievements and goal-setting tools to keep you motivated to learn long-term, this app is a must-have for all smartphone users. Access your free seven-day trial and become part of Headway's growing community of people invested in their self-growth.
Download the Headway app to gain unlimited access to a comprehensive library of over 1500+ book summaries on the best career-building books.
FAQs
What are the best office suite apps for Android?
The best office suite apps for Android include Google Drive, Microsoft Office, and AndrOpen Office. These office suite apps are designed to bring optimal function and accessibility, making your daily office life a breeze. For example, you might use a PDF editor tool to sign documents or a presentation maker to create professional presentation slides for your next meeting.
What are the best office apps for iPad?
The best office app for iPad is Headway, which pairs you with insightful summaries from books by intellectuals that you can read or listen to while in the office. The Headway app can be essential in your work toolbelt by providing innovative strategies and solutions for enhancing your work life. As for office work like note-taking and document curating, another great app to consider is Squid, which lets you edit PDFs and customize them to your personal preferences.
How can office apps benefit me?
Different office apps will vary in their functions, meaning it's important to remain aware of which apps may benefit you most. However, using an office app can help you maintain a high level of organization, build professional skills, and improve communication among team members.