"Lean in" focuses on the place of women in the workplace. It seeks to change the narrative from what women can't bring to the table to what they can do. Sheryl Sandberg is an American billionaire, business executive, philanthropist, and chief operating officer of Facebook. She is the first woman to serve on Facebook's board of directors. In addition, she is the founder of LeanIn—an organization focused on women achieving their goals and working to create equality in the world. Nell Scovell is a journalist, writer, and producer. She is the creator of the American sitcom "Sabrina the Teenage Witch"—a TV show which aired from 1996-2003. She graduated from Harvard University. "Women need to shift from thinking 'I'm not ready to do that' to thinking 'I want to do that—and I'll learn by doing it." ~ Sheryl Sandberg
Key points
1
Despite developments in how women are treated today, they still get sidelined in many ways
In the United States and other parts of the world, women are slowly and steadily taking over jobs and fields previously dominated by men. Women have evolved from being home–makers to taking top positions in the corporate world. It is no longer surprising to see a woman occupying a seat on the board, just as it has become quite the norm to have a woman on a congressional seat. While there are still some parts of the world where women are treated as toys, slaves, and property, America is centuries ahead of such a biased misplacement of the female gender.
Women need to rise up; there is a call for everyone to wake up and command more respect in society.
However, men still rule the world and the working world is still a tough place for women. Women are being sidelined in their places of work; with all the growth the world has experienced, there are still some companies that pay women less than their male counterparts. In addition, women occupy only a tiny percentage of the board seats, and men still dominate Congress. Aside from these external barriers, women are hindered by obstacles such as lack of self–confidence, aspirations, and the expectation to have the best that life can offer. As a result, women tend to pull back instead of leaning in.

In this summary, women will learn how to climb up the career ladder and pursue their ambitions to give expression to their full potential. Also, it will help men to understand the world of women and play their role adequately to promote equality.
In places like Afghanistan and Sudan, girls receive little or no education, wives are treated as the property of their husbands, and women who are raped are routinely cast out of their homes for disgracing their families. ~ Sheryl Sandberg
2
Chart a course that reflects your personal and professional success and not societal opinions
Women have everything it takes to assume leadership positions in the workplace. According to the National Center for Education Statistics, girls in the United States perform better than boys in the classroom, earning around 57% and 60% of undergraduate and master's degrees, respectively. Despite this, the workplace demands risk – taking and advocacy—a trait most girls do not possess. This may be the major reason girls' academic achievements do not automatically translate to higher positions in an organization. One of the main reasons for this is a leadership ambition gap. Although many women are ambitious, and they desire to be at the peak of their careers, statistics have shown that more men aspire to the most senior jobs in most companies. McKinsey surveyed 4,000 employees of successful companies in 2012. The survey showed that 36% of the male participants wanted to be executive–level managers in their companies compared to 18% of the women surveyed.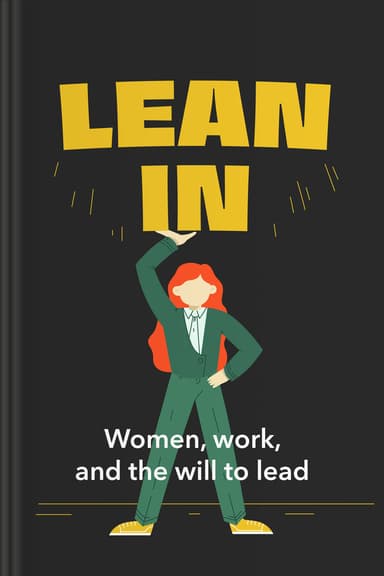 Other chapters is waiting for you in the app
3
Internal factors play a major role in the reason why most women are having issues at the workplace
4
People tend to evaluate others based on gender, so a good act can be seen as bad just because you are a woman
5
Don't go about chasing after strangers to mentor you; let your talents speak for you
6
Constructive feedback helps companies to identify solutions on areas of weakness
Listen the first key point