What's inside
Regain your ability to love in the way you did as a child — before trauma and others' beliefs put limits on this boundless and unconditional feeling.
Key points
1
Life is full of many unexpected twists and turns that everyone must learn to navigate
To introduce you to the values that Toltec inspires, Ruiz describes a young man who was captivated by the words of a guru. This young man had a strong urge to invite the guru to his home. Once the guru accepted his invitation, the man got to work and got the finest food, clothes, and wine to offer him. However, to his disappointment, the master — guru — did not show up. Instead, three strangers, on three different occasions, came knocking. And on each occasion, the young man fed and clothed them with the food, wine, and clothes he had prepared for the master. At the end of the day, the man realized that the propensity to give out what he had prepared for a special guest to total strangers was, in fact, an act of kindness that the master would have expected from an astute student like him. As such, the young man's disappointment disappeared, and he reveled in the fact that he had put words into actions. In essence, he had become a master since the words of the guru lived in him, and he had learned to act on them.

Like this man in this parable, you, too, are a master. You have created different versions of yourself that define how you see and react to other people. Depending on the classification the people around us fall into, we project a specific personality or image that we have created to deal and communicate with such people.
People only see the version of you that you want them to see.
Keep reading to understand how you can become a better version of yourself regardless of what is going on around you. As you move from one chapter to the next, you'll realize the effects that emotional hurt can have and how you can master your emotions.
2
Your mastery of anything depends on the choices you make
You determine your mastery, and in most cases, we master anger, envy, jealousy, and other negative behaviors, and they slowly become who we are. The same way you have mastered all these negativities, you have to master love. Still, many find it hard to accomplish this feat because of the hurt that they feel or the belief that it is impossible.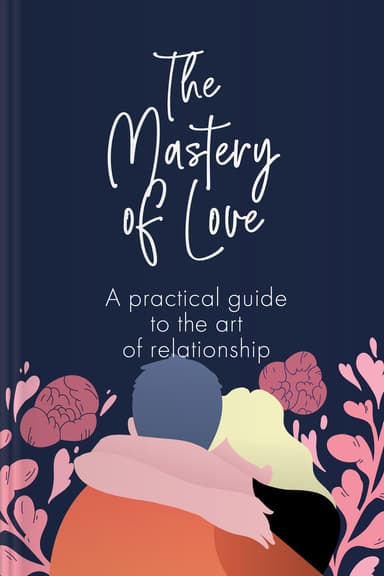 Other chapters is waiting for you in the app
3
The loss of innocence drives you to punish yourself for not being perfect
4
The quality of any relationship depends on the attitude of all the parties involved
5
To ensure a happy relationship, one has to go into it for only the right reasons
6
Healing is rooted in self–love and truth
You'll learn
Ways to use your pain for good
Why you should put yourself first
How the idea of ​​perfection ruins your life
Where to look for a source of strength
Listen the first key point