10 Most Fun Apps For When You're Bored
Need a way to pass the time? Looking for the best apps for entertainment? Here are some of the best fun apps to save you from boredom.
---
About to embark on a long road trip? Need a way to kill time on your lunch break at work? Instead of repeatedly refreshing your social media pages, you could use a fun app to fend off your boredom. Whether you're waiting in line at the store or find yourself with a lot of free time, you can find the perfect app to keep yourself occupied.
Many apps can help you achieve your learning goals. Certain apps come with special resources and perks, such as offering you access to various books or the ability to play games offline. Several apps are also designed to keep your brain active and healthy with stimulating gameplay, puzzles, and activities. That means you can have fun while boosting your mental health!
If you're already using a smartphone device, you have everything you need to start leading a more productive lifestyle. Fortunately, this article has a list of the coolest apps to keep you entertained for hours.
Key points:
Many apps exist simply to distract you with fun games to keep you from getting bored. However, others are specially designed to entertain you while simultaneously helping you improve other areas of your life. This can be anything from enhancing your knowledge to boosting your social life.

Certain apps can offer a fun and productive way to spend your free time, whether on your own or with others. You can play some of the most fun apps with friends, such as TriviaCrack, StarMaker Karaoke, and Heads Up!

Headway condenses the world's bestselling non-fiction books into detailed 15-minute summaries. Listening to these book summaries can give you key insights into fun topics you find interesting, including history, relationships, and self-development.
10 best fun apps to download today
1. Headway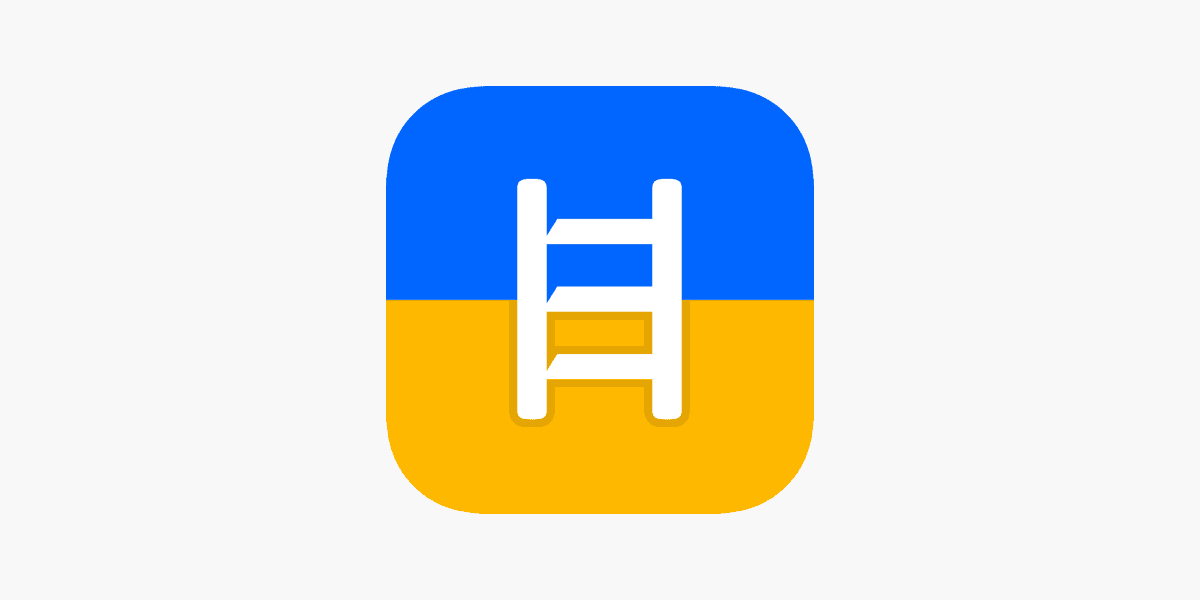 Discover a world of growth opportunities and stay committed to your personal development by learning from masters in a fun and entertaining way. Headway is a bite-sized learning app that provides you with the best summaries of your favorite non-fiction books. With a monthly or annual membership starting at only $14.99, Headway offers the perfect way to be productive and reach successful milestones while on a budget.
Our philosophy at Headway is being able to learn anywhere, so we offer the option to download summaries to be listened to offline. As one of the best apps that don't need wifi, Headway lets you read or listen to your summaries at any time or place. Whether you're waiting in line at the doctor's office or catching up on two weeks' worth of laundry, you can use Headway's book summaries to continue self-growth on a busy schedule.
Headway is equipped with fun challenges, achievements, and motivational tools to help keep you entertained for hours. In the topics section, you'll find everything surrounding self-development, career-building, money-making, and more. Discover a world of growth opportunities waiting to be had by starting with an exclusive free book of the day, chosen specially by Headway's team.
Are you ready to join a community of like-minded individuals dedicated to their self-growth and development? Download Headway from the App Store or Google Play today!
2. Duolingo: language lessons
Are you the traveling type? If so, you might enjoy learning a new language to help you settle into the new country you're visiting. Duolingo offers language lessons for learners ranging from basic to advanced. This app allows you to learn over 20 languages completely free, including  Spanish, French, German, and Italian. Lessons are available in convenient bite-sized formats to give you quick and easy access to educational content.
Whether you're learning a language for a specific reason or simply want to stay productive in your free time, Duolingo is readily equipped with all the tools and resources to help bring your goals to fruition. All Duolingo lessons allow you to practice a combination of speaking, reading, and writing to help build your vocabulary and language skills. To help you stay on track, Duolingo also encourages you to maintain consistency with bars that run out when you haven't been on the app in a while.
3. Flow Free
Flow Free is a popular free-to-play puzzle game that has the power to captivate you for a long time. Fairly simple to navigate yet complex enough to have you stumped on each level, Flow Free is a sure crowd-pleaser for all gamers. The game starts with a board showcasing several colorful dots you can drag to create lines. The goal is to match each dot with the dot of its corresponding color without intersecting the path of other lines.
You can choose which level pack you'd like to play to take this game up a notch. For instance, you might play the regular pack which features a classic 5x5 to 9x9 board that changes each game, or one of the Mania packs that let you play only one size board for the duration of your gameplay. However, don't worry if you finish all the levels in the app — Flow Free comes out with six new puzzles to solve every day. That means you'll never run out of entertaining gameplay!
4. Colorfy: Coloring Book Games
Coloring isn't just for kids these days. In fact, coloring for adults can be quite a soothing and therapeutic activity. Reduce your stress levels and unleash your creativity with Colorfy, a coloring book app that features simple and complex black-and-white art pieces to color to your heart's content. This includes animals, mandalas, flowers, patterns, and other works to get your creative juices flowing.
Once you finish your masterpiece, you can share it with Colorfy's growing artist community. Scroll the 'Get Inspired' section to get ideas for your next coloring project, heart and comment on other people's creations, and have other people give feedback on your artwork. Browse between the Discover, Following, and Most Loved pages to get a sense of what other people are enjoying and what your favorite artists on the app are creating.
5. Open Talk | Buddy Talk
Learning a new language is difficult enough as it is, but not being able to speak in your desired tongue regularly can prevent you from learning the complexities of the language. So, what better way to learn a language than to practice with real people? OpenTalk is specifically geared toward people who want to practice their English in real-life scenarios by matching them with people with similar interests.
With Open Talk, you can chat with people of all backgrounds, nationalities, and languages. It is a great confidence booster that lets you socialize and have fun while building critical life skills. Once you get the hang of chatting with others on the app, you can track your progress to see how many minutes you've spent talking. You can even return to someone you previously matched with and build long-lasting friendships!
6. Heads Up!
Created by renowned comedian and talk show host Ellen Degeneres, Heads Up has remained a family favorite for nearly a decade. Heads Up is essentially a play on the classic game Charades but with a digital twist. To play this game, one player must keep their device on their forehead to prevent them from seeing the screen. The topic that comes up on the screen is what the other person needs to act, dance, or sing. If the phone holder guesses correctly, they swipe up to gain a point. Otherwise, they'd swipe down for an incorrect answer.
Heads Up is a great game to play at events, holidays, and get-togethers with friends and family. Now, you can choose from over 75 lively categories to act out on your upcoming party games. Your entire session is automatically recorded as you play, so you can continue returning to hilarious act-outs and create long-lasting memories in the process!
7. Trivia Crack
Some people enjoy fast and action-packed games, while others prefer more low-key games like trivia to spend their time. If you're the latter, you might consider downloading Trivia Crack. This app offers plenty of ways to test your knowledge and increase your thinking skills with fun questions in six different categories. As you increase your level, you can collect fun-looking characters whenever you answer three questions correctly from any category.
Trivia Crack has hundreds of science, entertainment, art, history, sports, and geography questions to excite your mind. Moreover, Trivia Crack is a great game to play solo, with friends, or against strangers. Whether you want to hone your intelligence or test out which of your friends knows best, simply spin the app's adorable spinner wheel, "Willy," to let it decide which category you're playing first.
8. Fruit Ninja
If you want to spend time on a game without the fear of ending levels or storylines, Fruit Ninja will keep you occupied for hours on end. Fruit Ninja has been available on the App Store for over a decade and continues to surpass players' expectations. The game's main objective is to swipe and slice pieces of fruit that jump onto the screen. The more fruit you slice, the more points you get and features you unlock.
Fruit Ninja offers three modes to keep your gameplay fun and exciting. Classic mode allows you to slice fruit endlessly without a time limit, while zen mode lets you swipe in a relaxed environment. Or, you can challenge other players in event mode to show off your skill level and shine on the leaderboards. Play with Fruit Ninja's local split-screen multiplayer mode or compete with friends to see who is the most skillful ninja!
9. Two Dots: Puzzle Games
Engaging in mental exercise is important to keep your brain healthy and active. Luckily, Two Dots offers that in the form of a relaxing puzzle game that stimulates your brain in a fun way. In this mobile game, your main objective is to connect the dots of corresponding colors to reach the goal amount for each color. If you end the game without reaching the specified amount, you must restart!
Two Dots continues to get challenging the more you play, so it's important to remain diligent and creative in solving your puzzles. When you're ready to move on to something else, Two Dots also includes a hidden object game within the app. That means you can challenge yourself further with two brain-busting games in one!
10. StarMaker: Sing Karaoke Songs
Who doesn't love singing karaoke with their friends on a Friday night? You can now bring karaoke night to your front door with one of the most fun apps to play with friends — StarMaker. This app is designed to "bring out the singer in you" by connecting you with other singers to create covers and duets of your favorite music. You can even enhance your singing session recording with cool voice effects, video filters, and top-quality backing music to share with your friends on other social platforms.
StarMaker is a popular karaoke app with millions of international and local hit songs you can sing to. From R&B and hip-hop to country and folk, there are songs for everyone to enjoy. However, this app isn't just for singing — you can also play additional games to pass the time when your vocal cords need a break. Simply open up a game room with other users to play the classic board game Ludo or the popular drawing game Draw & Guess without having to open up a separate app!
Download a fun app with Headway
The most fun apps to download are the ones that keep you entertained while helping you to be productive each day. For instance, many apps can help you develop hobbies like singing, gaming, and learning new languages. Take advantage of an opportunity for growth by devoting your free time to fun apps designed to keep your mind and body active.
You can make learning exciting by listening to summaries of the most interesting books on the market. Headway offers non-fiction summaries in various genres, including history, psychology, and fantasy. Make the most of our self-help tools and resources to bring your reading goals to fruition!
Download the Headway app to gain exclusive access to a vast collection of book summaries on the world's trending topics.
FAQs
What are some really fun apps for iPhone?
Some of the most fun apps on iPhone are Headway, Duolingo, and OpenTalk. These apps may be vastly different, but they all fill your time with a meaningful activity you can benefit from. For example, Headway teaches you valuable concepts from bestselling books, while Duolingo and OpenTalk help you learn new languages in a fun way.
Where can I find fun apps?
Fun apps can be found on the App Store or the Google Play Store. You can browse through genres of apps that cater to your personal preferences. Simply use the store's search tool and list of genres to find the best apps for you.
What are some fun free apps that require no subscription?
Some great apps that require no subscriptions or initial fees include Fruit Ninja, OpenTalk, and Colorfy. You can use these apps to keep your brain active throughout the day at no additional cost.