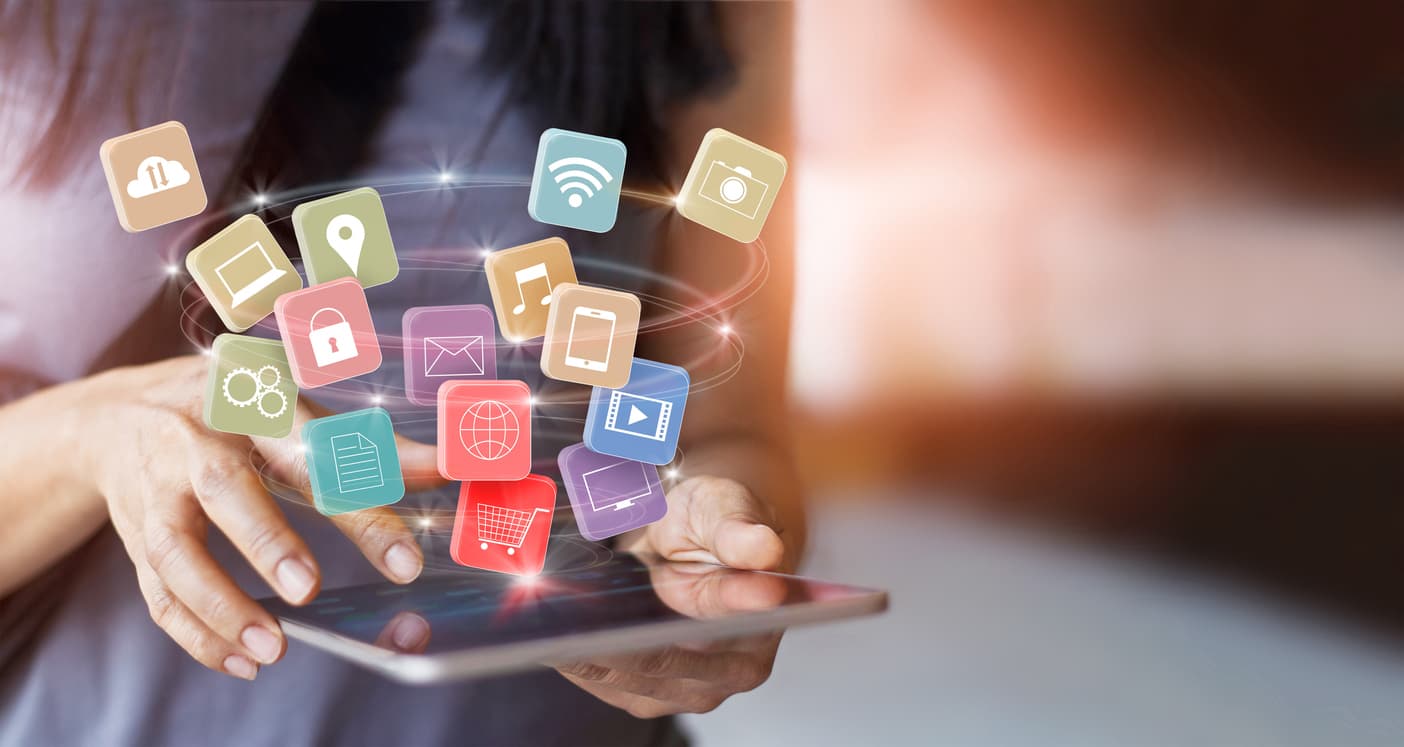 9 Best iPad Apps that Will Make Your Life Easier
Discover the 9 best iPad apps for productivity and resourcefulness! From note-taking to planning, read this article to learn about the top apps for iPad users.
---
These days, iPad users practically have the whole world at their fingertips. If you need something done quickly, there's almost always an app to help you achieve it. Still, most people aren't aware of the benefits of certain apps on your well-being.
Besides the well-known games and social media services, many apps are designed to help you manage important things like finances and daily tasks and even access your favorite books. All you have to do is head to the App Store to indulge in some of the best resources for self-care, organization, and entertainment.
Whether you've just received a brand-new iPad or have been rocking an Apple tablet for years, there are likely some remarkable apps you haven't tried. In this article, you can learn about the best iPad apps for students, entrepreneurs, and anyone seeking personal growth.
Key points:
Healthy people are constantly finding new methods to help them be more productive throughout their day. For example, downloading an organization app can help you stay motivated and regulated in your academic or professional life.

iPad users have the advantage of having a variety of apps to choose from that help with common issues and difficulties. This can be anything from a book summary app to a budgeting platform. Some of the best apps for iPad that you can download include Headway, Goodbudget, and MovieBox.

Many people use their iPads to wind down, but these devices certainly aren't short of opportunities for productivity. Downloading the Headway app can help you enhance your daily life by reading insightful summaries of the world's top career-boosting, self-improvement books.
Best productivity apps for iPads
1. Headway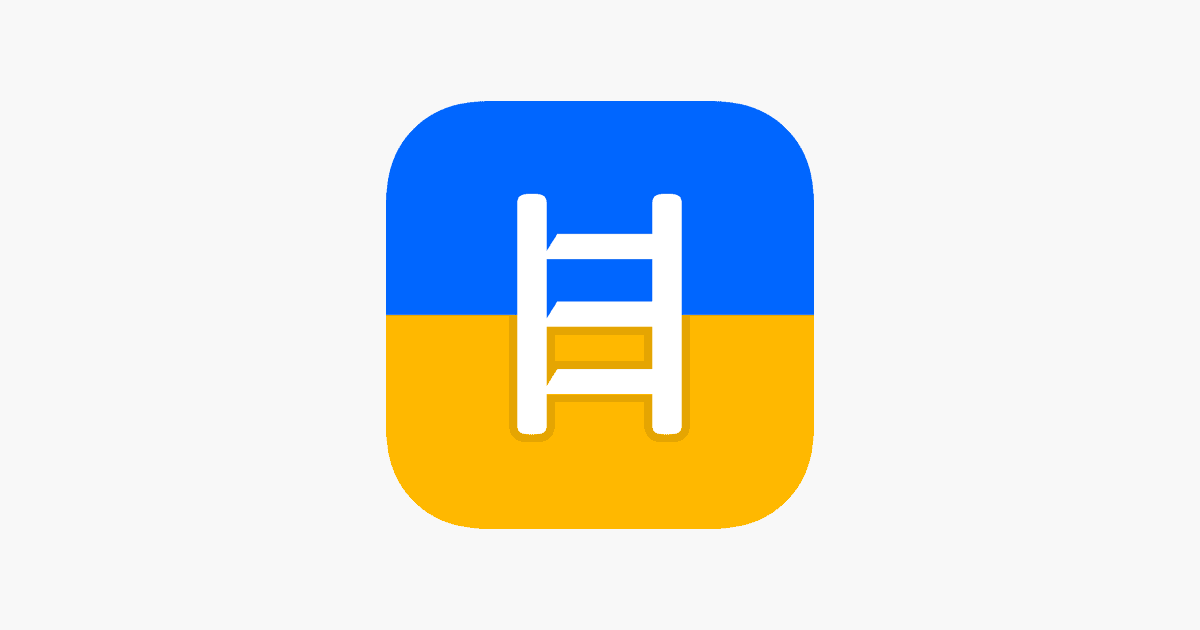 One of the advantages of having an iPad is that it can be used as an eReader. The large screen allows more text to be shown on each page, and it's much easier on the eyes than having to squint endlessly at a phone. Luckily, the Headway app offers a fabulous opportunity to maintain productivity while on the go — by reading detailed summaries of the world's bestselling books on your iPad!
Headway is a bite-sized learning app with an extensive library of over 1500+ book summaries in text and audio formats. It is designed especially for busy people who need a way to stay committed to their personal development goals while managing a heavy schedule. However, anyone can benefit from Headway's fun and easy growth challenges. You can become a better version of yourself after learning from the world's most renowned experts in psychology, philosophy, and spirituality.
The titles available are chosen from reputable lists, including The New York Times Bestsellers and Harvard Business Review. The more you use this app, the more you'll be exposed to life-boosting skills that will have you seeing amazing results in no time.
For an affordable subscription fee, users can access more unique features, such as unlimited access to Headway's comprehensive book summary collection. To enhance your experience, consider purchasing a Headway membership for $14.99 monthly or $69.99 yearly. Start your productivity journey today by downloading the Headway app and embarking on a seven-day free trial. Or, indulge in a free daily read chosen specially by Headway's professional team!

2. Todoist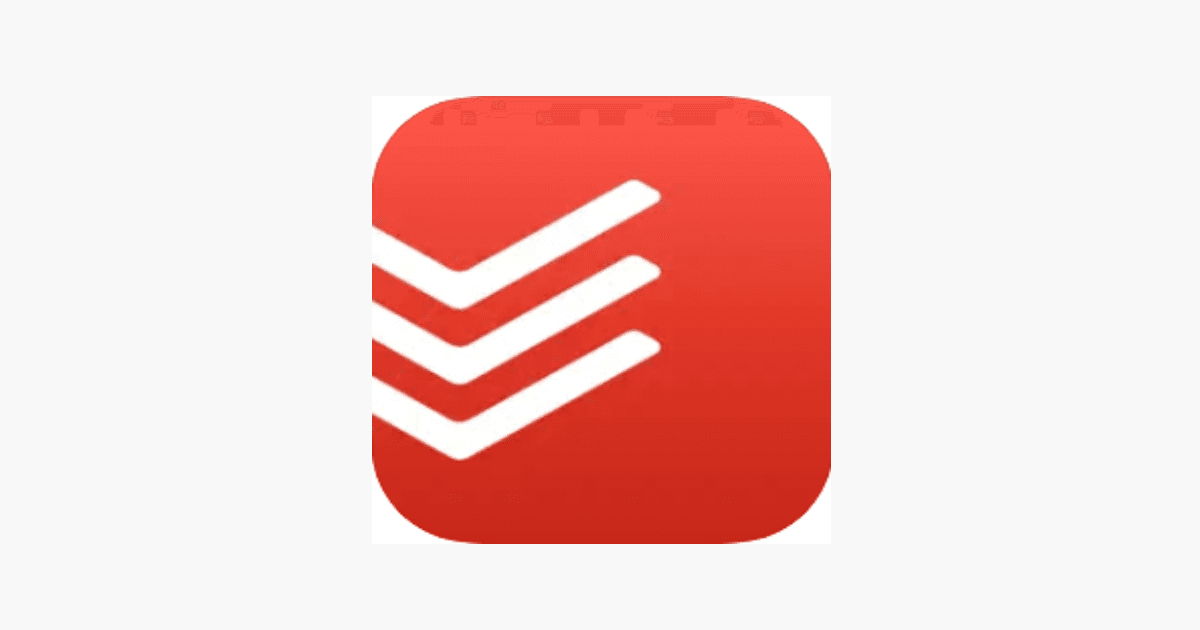 Todoist is one of the best planner apps to help you organize your daily habits, notes, and goals. Using this convenient app, you can easily manage a heavy schedule by creating daily task lists that can be checked off when completed. Several color-coded themes are also available to help you personalize your to-do lists and make them fun and exciting to work with.
A unique aspect of Todoist is its collaboration feature, which lets you create shared projects with professional teams or family members. Todoist also allows you to work alongside others to divide up responsibilities, complete unanimous tasks, and maintain a high level of organization. This is an especially useful feature for workplaces that want to build their team orientation skills. It allows co-workers to comment on each other's tasks, provide feedback, and ask necessary questions about projects.
3. Forest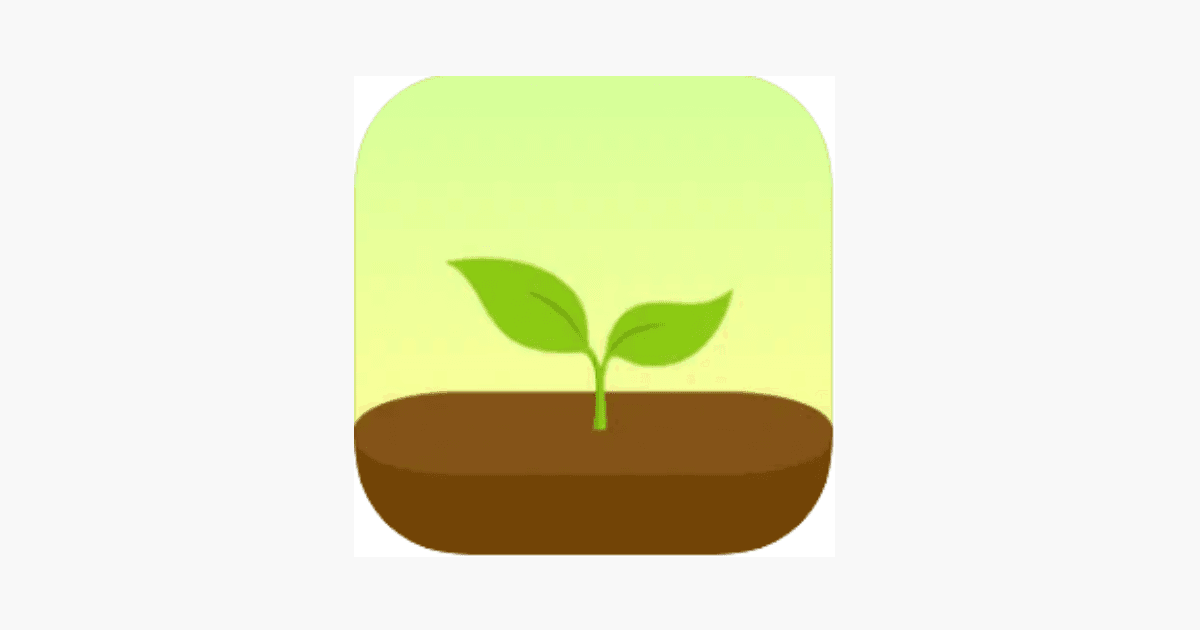 Forest is an app designed to help you focus on the important things in life — such as work and school. If you have trouble concentrating on long-term tasks, this app has the perfect solution to your focus issues by using a simple cartoon tree. Forest uses effective reinforcement strategies to help you avoid checking your phone during important work or study sessions.
Upon opening the app, you will be met with a tiny sapling that grows each time you complete a focus timer. You can adjust the length of the timer to help you focus in intervals of up to 120 minutes, but you can begin with a short 10-minute session. The goal is to continue focusing until the sapling becomes a tree, and if you access another app or cancel while the timer is still on, your tree begins to wilt.
Users can also purchase a pro version of the app, which grants them exclusive access to features like achievements, planting with friends, and fun events. However, the pro feature that makes this app incredible is its promise to plant real-life trees when you stay focused long enough for your sapling to reach full size. If you're a nature lover and need help staying organized, you won't want to miss out on this app.
Best finance apps for iPads
4. Mint: Budget & Track Bills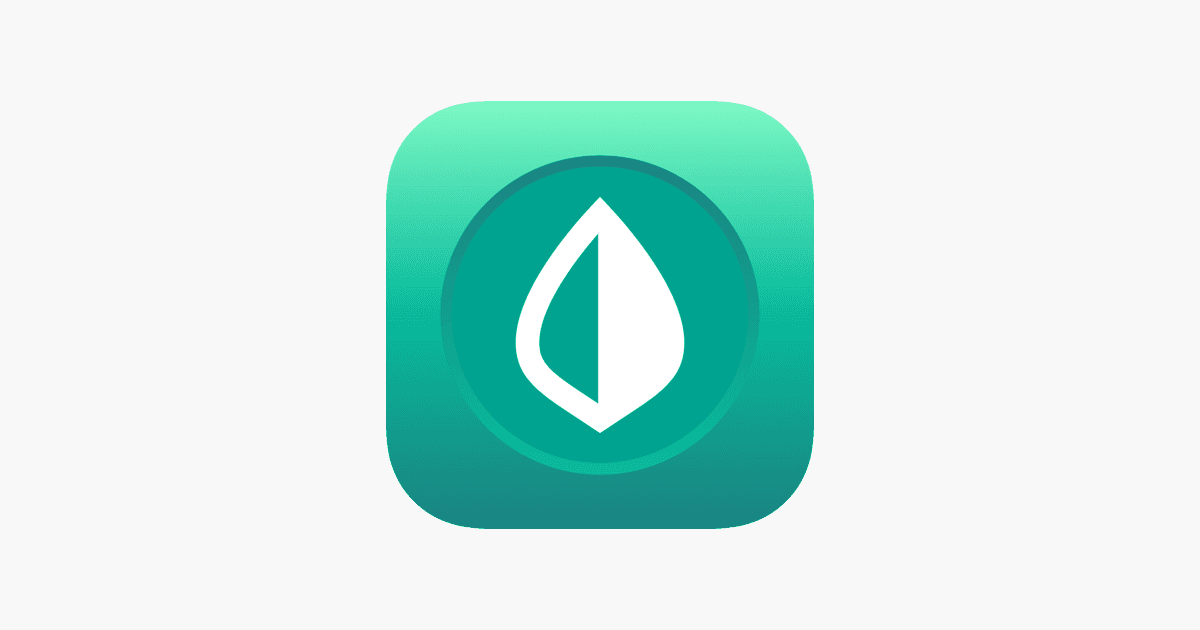 The Mint app is a highly-acclaimed resource in the budgeting world, and for a good reason. Users of this app have access to various tools to help them successfully manage their finances. This includes a daily budget planner to organize your spending habits into categories like groceries, bills, and entertainment. Additionally, Mint provides:
helpful tips on increasing your savings;

paying down credit card debt;

starting with investments.
Mint syncs to your bank accounts, credit cards, and retirement accounts to track your income and expenses. This is meant to help you control your spending and keep tabs on your payments all in one place, including subscriptions and personal expenses. Then you can start working with the app's custom goal maker, which can be anything from saving a certain amount each month to improving your credit score — both of which Mint can help with. Whatever you decide to work towards, you can get personalized insights and learn essential strategies to make it happen.
5. Goodbudget Budget Planner
Goodbudget is an app to help you practice conscious spending with a healthy budget planning system. This app introduces users to the "envelope method," a money-saving strategy involving putting designated amounts of money into envelopes. These are then marked for categories like food, trips, and vehicle expenses. Once done, you can begin tracking your bank balances and analyzing monthly spending reports.
Goodbudget is free for life and requires no membership to access its features. You can also use Goodbudget to manage household income or share a budget with a spouse, family member, or friend. This way, you can stay on top of your money management goals with everyone involved in your financial life.
6. YNAB
Short for "You Need a Budget," YNAB is an app that brings you several money-saving tips and tricks from leading experts in the field. This app targets money-saving beginners to help them take control of their finances with easy monthly targets. After a while, you can adjust your spending habits to reflect a healthy budget pattern. These methods have been proven to help you build wealth and learn effective ways to keep your income and expenses in order.
YNAB focuses on helping you save money by building a long-term budget through simple daily habits. Syncing your bank account lets YNAB import transactions and auto-assign your savings into their own spending categories. Along with this, you can also manage a budget with others with YNAB's group manager feature. However, you can change each member's budget-sharing options to match everyone's desires and needs.
Best entertainment apps for iPads
7. Netflix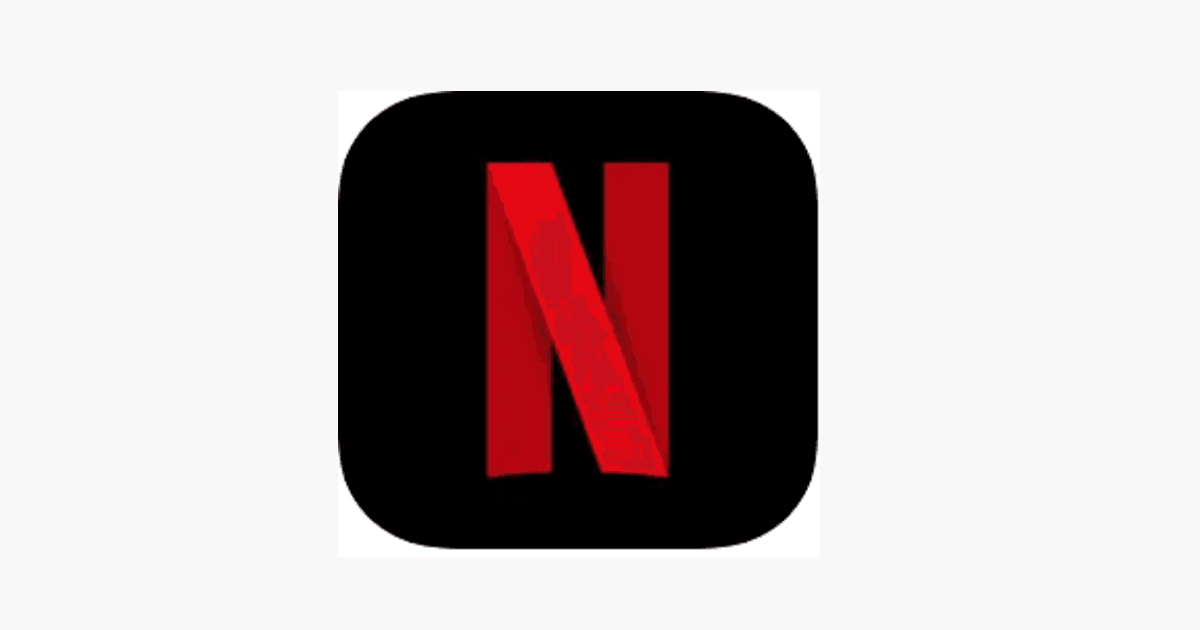 Netflix is a paid subscription streaming service well-known for its vast selection of media content. Netflix users can access thousands of popular movies, shows, and documentaries for a monthly fee. Many of these titles are "Netflix Originals," which are exclusive to the service and can only be accessed by members. However, the app does not shy away from new cross-platform releases, timeless classics, and other well-loved cinematic masterpieces.
It's no secret that streaming is better on a bigger screen, so watching films on the go can be difficult. Fortunately, Netflix users can download movies and TV episodes for offline use to continue their streaming binge anytime, anywhere. Simply bring your iPad with you on any trip and enjoy your pre-downloaded films in HD quality!
8. Apple TV+

If you own an iPad, you likely already have this app pre-installed onto your device — and you don't need an Apple TV to access this streaming service. On Apple TV+, you can watch hundreds of your favorite movies and TV shows all in one place. However, one thing that sets this app apart from others is its generous family-sharing plan. Just one membership allows up to six family members to use the service, and each member can have their own separate login and password.
Apple TV+ is also known for its exclusive media content called "Apple Originals," with new titles added every month. Additionally, iPad (and all Apple device users) can rejoice in the fact they can receive three months of Apple TV+ for completely free with the purchase of any Apple device. Once established, you can watch Apple TV+ on any compatible device, from an Apple smartphone to a Smart TV.
9. Plex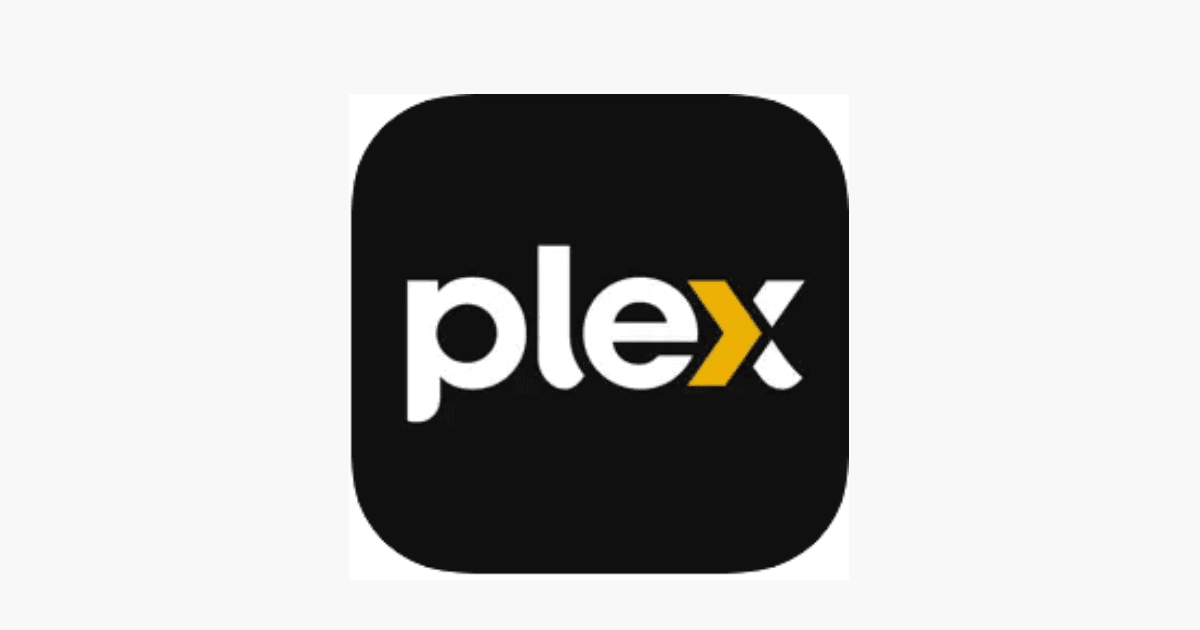 If you're looking for free apps for iPad, Plex is a streaming app that sports over 20,000 free movies and shows. With this app, you can build a personal library with media from various genres. One of the unique features of the Plex app is that it lets you host virtual watch parties for multiple people at once, so you can watch movies with friends even when you can't all get together. No matter who you decide to watch with, there's something for everyone to enjoy!
Unlike many other streaming services, Plex allows users to stream videos at no cost. However, the free version only lets you watch a select number of films, and ads will appear before and during each video. Luckily, the app does offer an option to purchase a lifetime Plex Pass, which grants you access to ad-free streaming and the entire Plex library. Considering Plex offers around 50,000 titles and over 300 live TV channels, you may want to take up that offer!
Be More Productive With Headway
Many people want to be more productive but are too busy with work and personal obligations to dedicate time to self-improvement. In this case, listening to book summaries can be a great way to learn about career-boosting and personal growth tools while on the go. With the Headway book summary app, you can easily pick up expert insights from renowned authors during commutes, long wait times, and while running daily errands.
You can gain valuable knowledge on leading bestsellers in less than half the time it would normally take to read a full-length book. There is also a community of learners you can join,  who set goals, collect achievements, and build growth plans. Consider starting with one of Headway's fun 28-day challenges to help bring you closer to reaching your dreams of success!
Download the Headway app on your iPad to gain exclusive access to a library of over 1500 book summaries.
Frequently asked questions
What are iPad apps?
iPad apps are digital applications that you can download onto your device. These apps can have various functions, uses, and purposes. However, knowing how to install apps on iPad is important. Simply head to the Apple Store, type in the name of your desired app, and click install to begin basking in the benefits of your digital prize!
What are the best apps for productivity on iPad?
Many apps market themselves as productivity tools by helping you set and achieve goals over time. However, the key is to decide on an app that will help you be productive in your desired way. In this case, some of the best productivity apps include Headway, Todoist, and Forest. 
How can iPad apps benefit my lifestyle?
The App store has various apps that can each have a specific purpose in your life. Some may have the purpose of teaching you something, while others may be designed to help manage a part of your daily routine. You should always search for an app that can be useful in the specific area you need help or insight on.