Best Books for Men to Read in 2023
Not enough time in the day to read all the books in our list? Download the Headway app to learn their key ideas and insights in just 15 minutes per book.
---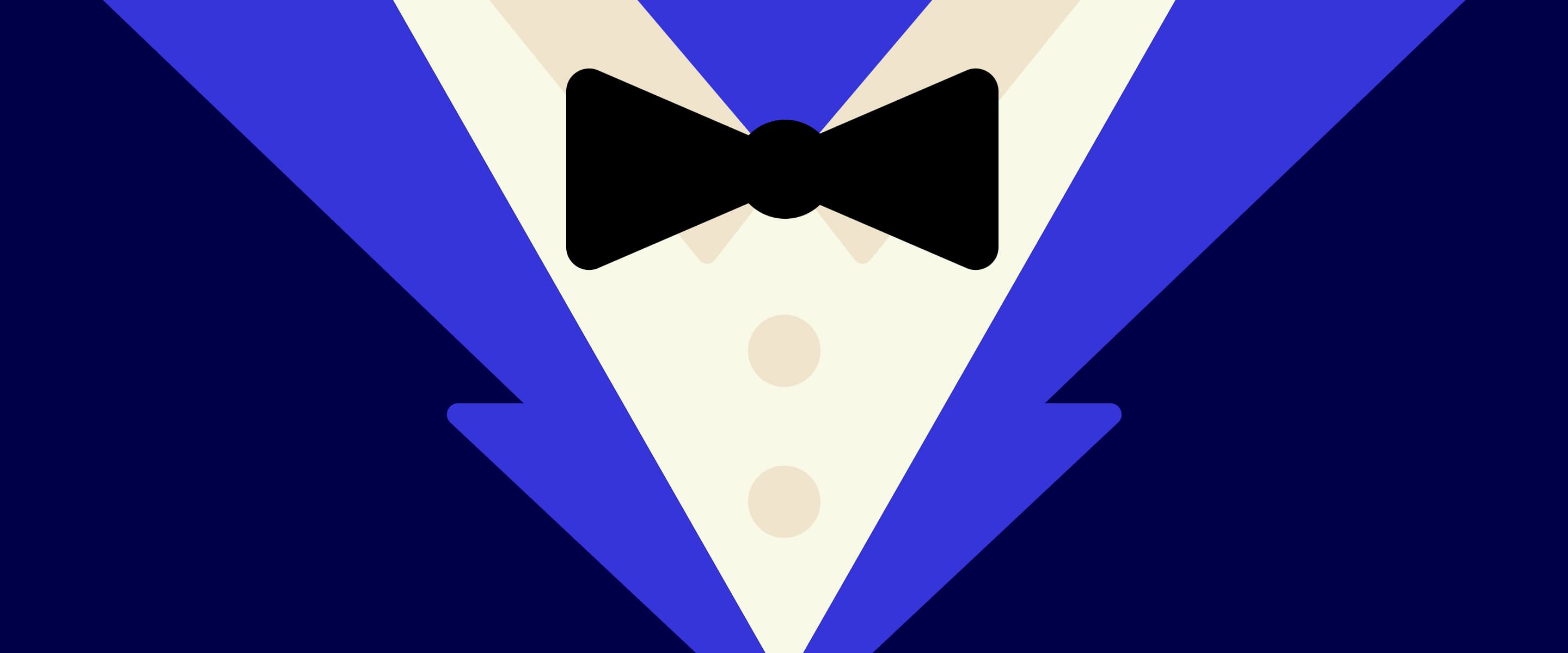 Key points
Our list includes fantastic books for men across various categories, including fiction, dating, and mental health books.

Books that make our top 10 include 1984 by George Orwell, Declutter Your Mind by S. J. Scott, and Never Split the Difference by Chris Voss.

To discover more insightful book summaries of some of the best books around, browse our Book lists or download the Headway app.
Are you on the lookout for the best books for men in 2022 but not sure where to begin? Look no further, as in this blog, we list 10 of the very best books for men across a range of genres, including the best fiction, dating and relationship, and mental growth and toughness books.
10 best books for men 
1984 by George Orwell 
This book is without question a literary classic and is one of the best fiction books for men. 1984 by George Orwell is a dystopian novel about politics, surveillance, and perpetual war. It follows the life of Winston Smith, a lowly employee of the Ministry of Truth in a fictional place called Oceania. Winston struggles with the oppression of "the Party" that scrutinizes human actions with the omnipotent Big Brother. In this totalitarian and strangled society, Winston dares to break the rules and express his individuality in a diary. But Big Brother is always watching…
It is seen by many as hauntingly prophetic even though it was written way back in the 1940s. It is a cautionary tale of what can occur if people do not guard their freedom sufficiently. 1984 has never been more relevant than today and should therefore be a staple of every man's book collection in 2022. 
The 48 Laws of Power by Robert Greene 
The 48 Laws of Power is a complete guide to helping readers increase their power in various aspects of their lives, including in business. It draws from the lives and experiences of philosophers and well-known figures from history, including Machiavelli, Henry Kissinger, and Queen Elizabeth I. These powerful figures help to illustrate the laws listed by Robert Greene. The 48 Laws of Power is an imperative manual for learning all about power, such as what it looks like and how to get it, keep it, and utilize it. 
As a taster, here are a few of the laws included in this book:
never put too much trust in friends;

never outshine the master;

always say less than necessary;

conceal your intentions.
If you are interested in analyzing power and its many dynamics, this is the perfect book for you.
Atomic Habits: An Easy & Proven Way to Build Good Habits & Break Bad Ones by James Clear
As its title suggests, this book is all about habits and is one of the best self-help books for men. It is a framework for self-development written by James Clear, a leading expert on habit formation. In this book, Clear offers proven strategies you can learn and implement to create good habits and stop bad ones. Atomic Habits draws on psychology, neuroscience, and biology to create a thorough guide to the world of habits. The book also features anecdotes from those who have used the science of habits to reach the top of their professional fields, including comedians, Olympic gold medalists, and business leaders. 
Among other teachings, Atomic Habits informs you how to:
create time for new habits;

change your environment to increase success;

get back motivation and willpower.
James Clear's Atomic Habits is a great addition to your bookshelf whether you want to quit smoking, lose weight, or look for better success.
Declutter Your Mind: How to Stop Worrying, Relieve Anxiety, and Eliminate Negative Thinking by S. J. Scott
Declutter Your Mind makes our list as it is one of the very best self-help books for mental health and personal growth. This is recommended for men who struggle with their thoughts, anxiety, and worrying in general. This book teaches particular mindfulness techniques to help make more room in your mind for happiness. Declutter Your Mind shares habits that can help you put the important things in life first, disregard those that do not meet your goals, and decide how you intend to live your life. In a nutshell, it teaches you to declutter your mind and helps you live a more meaningful life. 
Included in this book, you will find:
a strategy to learn what's significant to you;

tips for improving or cutting off negative relationships;

causes of mental clutter;

an explanation of the benefits of deep breathing and meditation.
Declutter Your Mind is an instruction manual on decreasing stress and mental clutter and increasing overall happiness and well-being; an essential companion for any man interested in self-improvement and personal betterment. 
How to Stop Worrying and Start Living by Dale Carnegie
This book also focuses on mental growth and offers numerous ways to stop worrying and live a better life. Everybody worries from time to time, although many of us underestimate how damaging it can be to our health. Medical professionals believe that worrying can cause nervous breakdowns, illness, high blood pressure, and more. Therefore, learning about it and how we can eliminate many of these worries is important to our overall well-being. 
How to Stop Worrying and Start Living features:
different ways to create a positive and beneficial mental attitude;

how to remove 50% of your business worries;

anecdotes to help you defeat worrying. 
This is a necessity for people looking to eradicate worrying and embrace a happier life. How to Stop Worrying and Start Living is an invaluable read in our current, chaotic world.
Never Split the Difference: Negotiating As If Your Life Depended On It by Chris Voss
Never Split the Difference is a self-help book written by a former FBI hostage negotiator. It informs the reader of an innovative and proven negotiating tactic that can be used efficiently in any situation, including in daily occurrences. Chris Voss details critical principles that helped him succeed in an unimaginably high-stakes situation. By learning about Voss's experiences, you can gain an advantage in any conversation. The book draws on behavioral science and neuroscience to explain the way people work. Every chapter in this book focuses on one particular lesson. 
Some of the lessons in Never Split the Difference include:
be a mirror;

beware "Yes," master "No";

bend their reality;

create the illusion of control.
While this self-help book provides actionable advice, Never Split the Difference also includes real-life stories from Voss's time on the job as a kidnapping negotiator, making it a practical yet compelling read. 
Rich Dad, Poor Dad by Robert T. Kiyosaki
Rich Dad, Poor Dad is a great personal finance book and, without question, one of the best written. The author, Kiyosaki, tells his story of growing up with two dads in his life: his biological father and his best friend's dad (the rich one). He explains the different ways these two male influences in his life shaped his own ponderings on finance. Kiyosaki breaks down money in a simple yet intelligent way and helps you understand it better to make it work for you. 
Rich Dad, Poor Dad informs the reader of the basic mentality surrounding money and explains how to have money and finances work for you rather than you having to work for it. It explains that, unlike popular opinion, you do not need to have a high income in order to be wealthy. If you seek insights into finance and how to have a better relationship with money, this book needs to be on your "to-read" shelf immediately.
She Comes First: The Thinking Man's Guide to Pleasuring a Woman by Ian Kerner
She Comes First is one of the best sex books for men. It helps men to understand the female body and how she thinks, but interestingly, it is written by a man. The author adopts a holistic approach to the body and mind of the fairer sex. In essence, She Comes First is a definitive guide to oral sex and why Kerner argues it is the optimal way of pleasuring a woman. But, it is not solely about cunnilingus. 
The book also tackles important topics such as:
sexual issues such as premature ejaculation;

manual stimulation;

useful information on safe sex.
She Comes First analyzes the female anatomy and offers guided strategies too. Kerner clearly focuses on informing and encouraging men through the intimidating and confusing world of oral sex. This book is a top choice if you are looking for a more fulfilling sex life or just wish to learn more about oral sex through the writings of a down-to-earth and humourous yet informative author. 
Shoe Dog by Phil Knight 
Shoe Dog is the memoir of Nike's CEO and founder Phil Knight. Knight's autobiography details the very beginnings of Nike as an organization and how it developed into one of the most well-known, iconic, innovative, and successful brands to date. 
Shoe Dog concentrates mainly on the years 1962-1980, including Knight's global travels and his trials and tribulations as he built his Nike empire. Every year in his life is divided into a separate chapter, and Knight does not solely write about Nike but also the difficulties of being a father, husband, and son. The memoir illustrates how, despite many obstacles, Knight always believed he would become successful, and eventually, his company became a multi-billion dollar global brand. 
Shoe Dog is an inspiring story of outstanding entrepreneurship and self-belief. It is a must-have for any man, whether you are interested in shoes, sports, business, or looking to up your entrepreneur game. 
The Power of Now: A Guide to Spiritual Enlightenment by Eckhart Tolle
The Power of Now is lauded as one of the best non-fiction books for men to this day. Author Eckhart Tolle offers an instruction manual for anyone wondering what is meant by the phrase "living in the now." Tolle believes that doing so is the truest route to both enlightenment and happiness. He uses clear language to explain and elucidate complicated ideas and includes a vast amount of information and inspiration in his book. 
Topics that are covered in this book include:
the inner body;

mind strategies to avoid "the now";

enlightened relationships;

you are not your mind.
The Power of Now by Tolle is one of those few books that have the capacity to spark an experience for its readers and instigate positive change in their lives. If you are looking for a life-altering book on self-development and spirituality, this book needs to be at the top of your reading wish list. 
Download the Headway app for more book summaries
When it comes to finding good books to read for men, the sheer amount of choice can be intimidating, to say the least. To help pick the best book for you, we have offered an assortment of the 10 best books for men, including the iconic 1984 by George Orwell, the inspiring Shoe Dog by Phil Knight, and the motivational The Power of Now by spiritual teacher Eckhart Tolle. 
With so little time to read as many books as you would like, Headway has come up with a smart solution. At Headway, we have created a learning app where you can view summaries and key insights from the globe's bestsellers to gain the knowledge you need to reach your goals. 
Additionally, our website contains countless lists of the best books on different topics, such as Bill Gates: 5 Books From One of the World's Greatest Business Leaders and Spice It Up: Top 5 Books to Elevate Your Romantic Life. So join the Headway community today, and become the best that you can be.
FAQs
What is the best book for men to read?
There is no single answer to this question, as it depends on the person. However, this article offers 10 of the best books for men that stretch across numerous genres and time periods.
How do books help a man?
Books are beneficial as they can educate, inform, and entertain. Furthermore, it is believed to improve mental health and memory, focus, empathy, and communication.
What is the number 1 most-read book?
The number one most-read book is The Holy Bible.