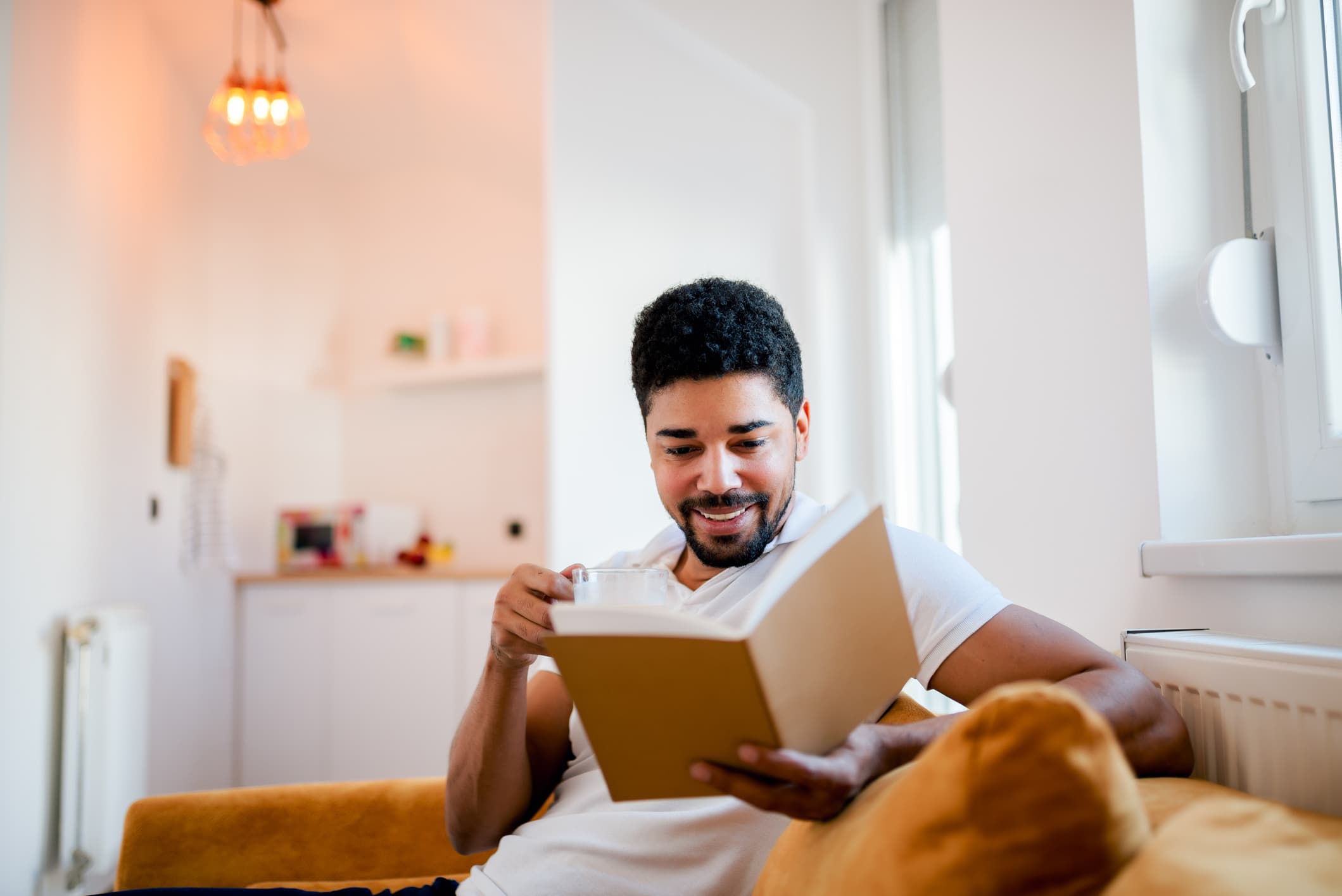 20 Best Books to Read in Your 20s
What books should you read in your 20s? From health to career, discover the best books to read in your 20s on Headway's booklist.
---
Your 20s are often considered the years to experiment and go on adventures. Learning and making mistakes is a part of figuring out who you are. However, as you leave the safety net of formal education, you also step away from your comfort zone — which is both scary and exciting.
As you navigate the world as a young adult, getting caught up in the pressure of newfound responsibility is common. This is why slowing down, finding balance, and enjoying life are important.
Your 20s is an excellent time for nonfiction reading as it'll expand your mind and equip you with habits to support daily wellness. Headway aspires to make reading and learning more accessible. So, today, we dive into the best nonfiction books to read in your 20s. This booklist will guide you through the best advice and habits that'll encourage positive shifts at this time of your life.
Key points
Nonfiction is fantastic to read in your 20s. The right books can guide you through the ups and downs of the decade. You'll discover tools to practice good physical and mental wellness within yourself and your communities.

If you're looking for a fresh perspective, the best nonfiction books to read in your 20s include Why I'm No Longer Talking to White People About Race and Thinking Fast and Slow. 

The Courage to be Disliked and Atomic Habits are the best self-help books to read in your 20s. They'll empower and educate you on how to stay true to yourself and create the life you want.
Buy Yourself the F*cking Lilies is a book about being in your 20s that everyone should read. The author shares her experiences of her 20s and provides practical advice to live a fulfilling life.
Twenty nonfiction books to read in your 20s
1. Freakonomics: A Rogue Economist Explores the Hidden Side of Everything by Steven Levitt and Stephen Dubner
For anyone interested in economics, criminology, or sociology, Freakonomics considers life from a fresh perspective. Readers will journey through humor and amazement as they encounter the insightful ideas in this text. The authors work together to uncover an alternative side to historical events and conventional wisdom. This book teaches you to question what you think you know and consider new viewpoints.
2. A Short History of Nearly Everything by Bill Bryson
If you want to expand your knowledge in your 20s, Bill Bryson's book is an excellent place to start. When writing this text, Bryson was trying to make science accessible to the general population. Not only does he explore the history of the universe, but he questions how we know the things we do. He attempts to simplify complex ideas to make them easy to understand and interesting to read. 
3. How to Win Friends and Influence People in the Digital Age by Dale Carnegie and Associates
Anyone in their late 20s will tell you this decade is pivotal for friendships. While you may sustain connections from your childhood, you'll likely make new friends too. This transition can be difficult for young people; thus, the following recommendation is perfect. Dale Carnegie writes about improving social skills, connecting with others, and, most importantly, listening to those around you. This book will support all your relationships, from professional to romantic.
4. Thinking Fast and Slow by Daniel Kahneman
Understanding one's mind is sometimes the key to mastering it. In Thinking Fast and Slow, readers will learn how humans make decisions and what influences our choices. The author discusses internal biases and whether changing your thinking is possible. This book will impact decision-making throughout your life, career, and relationships. 
5. Four Thousand Weeks: Time Management for Mortals by Oliver Burkeman
If you're looking for a book to teach you how to do everything, this might not be for you. On the surface, Four Thousand Weeks is a time management manual that aims to increase productivity. However, once you dig into its pages, readers will learn that to be successful, you cannot do everything. Burkeman encourages you to do the things that are valuable to you. He takes a realistic approach to task management and aims to reduce overwhelm along the way. 
6. Atomic Habits: Tiny Changes, Remarkable Results by James Clear
Some people aren't looking for philosophical books during their 20s. Instead, they want practical advice that can be implemented immediately. Atomic Habits is precisely that — a helpful guide to establishing good habits. The author suggests starting with one tiny habit at a time. Once readers have mastered that, they can work on another small practice. You can read more about this manageable approach to forming habits on the Headway app.
7. The Courage to be Disliked: The Japanese Phenomenon that Shows You How to Change Your Life and Achieve Real Happiness by Ichiro Kishimi and Fumitake Koga
It's easy to get caught up in people-pleasing. While being empathetic towards others and making adjustments for them may be appropriate, sometimes pleasing people comes at the expense of our own happiness. The authors of this subsequent text aim to empower you to live a fulfilling and happy life, even if this means other people may dislike you. It is a great book to read in your 20s if you need the courage to put yourself first for a change. 
8. The Psychology of Money: Timeless Lessons on Wealth, Greed, and Happiness by Morgan Housel
Readers praise the author's straightforward approach to explaining the psychology of money. In this easy-to-understand finance guide, Housel offers insight into managing personal finance, investing, and making financial decisions.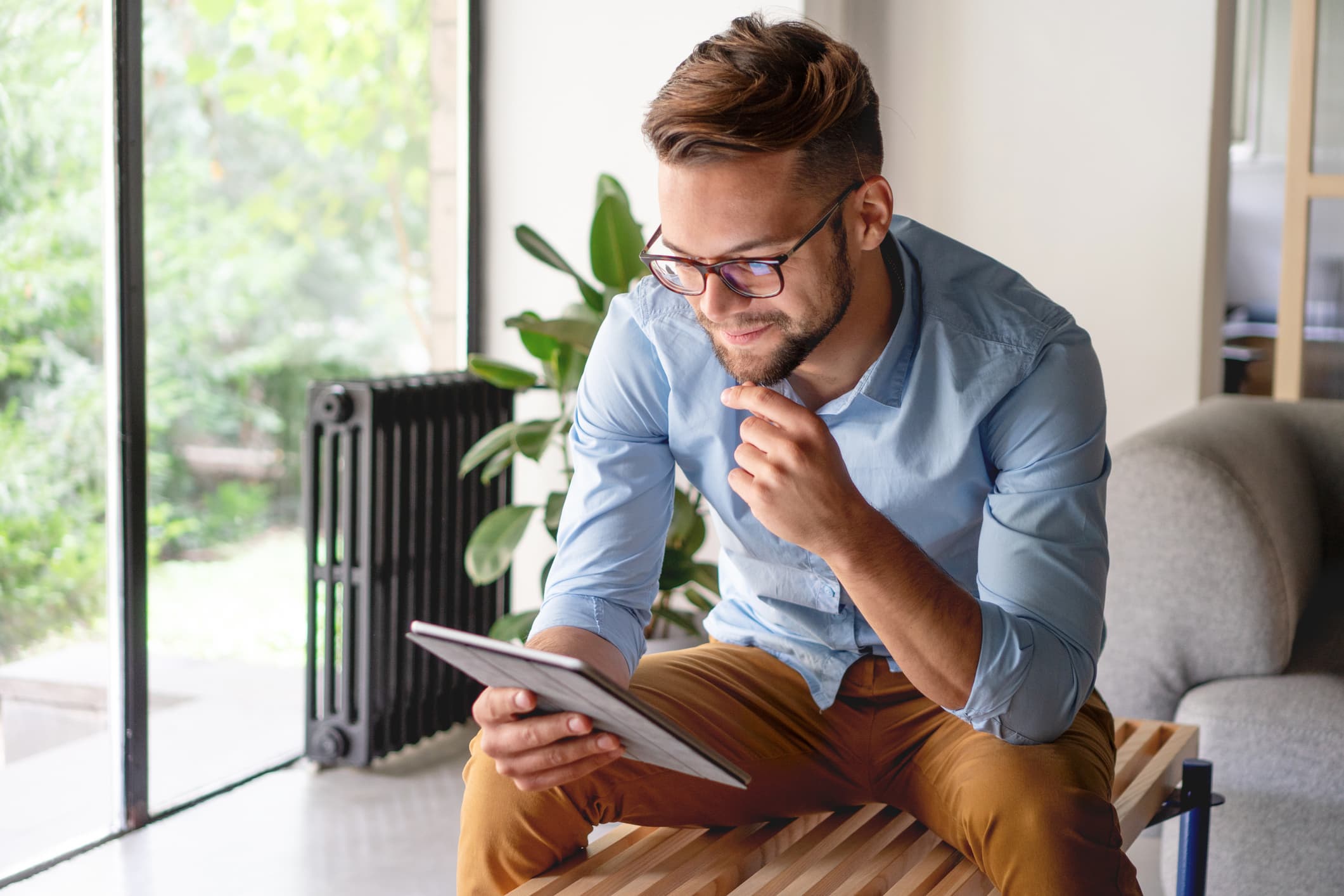 9. Why I'm No Longer Talking to White People About Race by Reni Eddo-Lodge
Award-winning journalist Reni Eddo-Lodge opens the conversation about racism and how it presents itself in today's societies. This text acknowledges and explores the impact of racism throughout history. Consequently, Why I'm No Longer Talking to White People About Race is one of the books you should read in your 20s to better understand how racism continues today.
10. The Elephant in the Brain: Hidden Motives in Everyday Life by Kevin Simler and Robin Hanson
Do you know why you make the choices you do? Why do you behave in a particular way? Kevin Simler and Robin Hanson attempt to find the answers. The authors try to help you better understand your motives and learn why humans react the way we do. This text is an excellent place to begin if you're looking for a book to learn about humanity.
11. Never Split the Difference: Negotiating as if your life depended on it by Chris Voss and Tahl Raz
Whether you run a debate club or avoid discussions at all costs, negotiating is a crucial life skill. Chris Voss, a former FBI negotiator, created the ultimate guide to bargaining in high-stakes situations. The authors put together a thorough guide to navigating valuable conversations in the office or at home.
12. The Millionaire Fastlane: Crack the Code to Wealth and Live Rich for a Lifetime by MJ DeMarco
Many people in their 20s have experienced multiple jobs, some fueled by passion, others necessary to make money. If you're bored of saving every penny you earn and hoping to become rich one day, this book might interest you. The Millionaire Fastlane is about ditching the traditional route to success and forging your path. It is one of the best nonfiction books to read in your 20s if your goal is to increase your income.  
13. The Life-Changing Magic Of Tidying Up: The Japanese Art of Decluttering and Organizing by Marie Kondo
Marie Kondo is known for her intuitive approach to tidying up, which she believes will simplify one's life. For many 20-somethings, it'll be their first time living alone and learning how to look after a home. Knowing how to declutter may sound trivial; however, Kondo turns a mundane exercise into a mindfulness activity for a better life.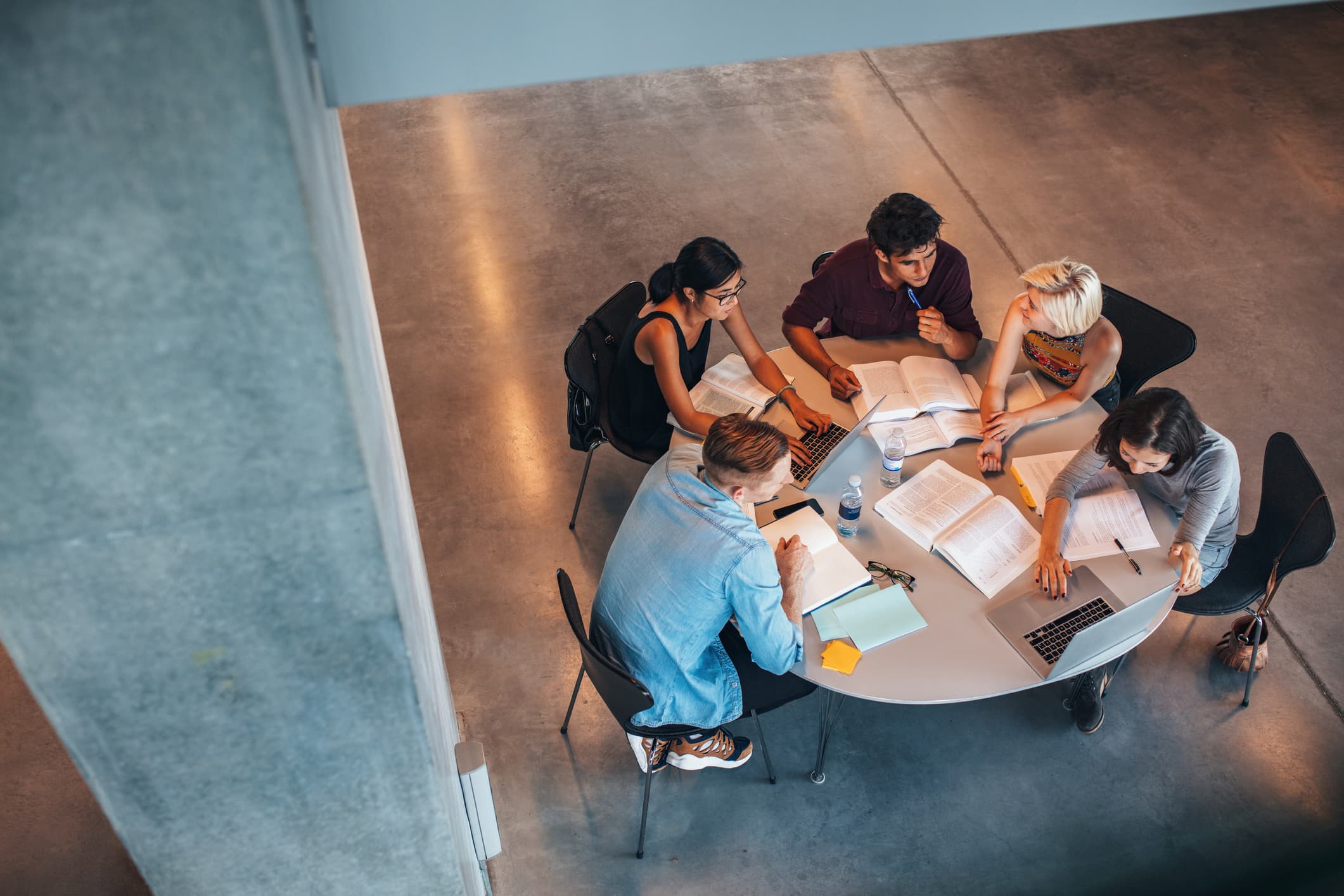 14. Collaborating with the Enemy: How to Work with People You Don't Agree With or Like or Trust by Adam Kahane
Throughout adulthood, we must put our differences aside and work with people we don't like, particularly in a professional environment. If it's your first time navigating these situations, this book teaches you to collaborate effectively, no matter your opponent. You'll improve your communication skills and become a better team player. 
15. Quiet: The Power Of Introverts In A World That Can't Stop Talking by Susan Cain
Calling all introverts and extroverts: this is a must-read. Susan Cain analyzes how our society favors extroverts, but at what cost? In this nonfiction read, she uncovers introverts' unique skills and why having a balance of personalities in your workplace is crucial. Reading this book will change the way you perceive introverts and how they value themselves.
16. Buy Yourself the F*cking Lilies: And Other Rituals to Fix Your Life, From Someone Who's Been There by Tara Schuster
If you want to read a book about your 20s, add Tara Schuster's best-seller to your booklist. You'll read about her journey of hitting rock bottom, re-parenting herself, and discovering self-love. Readers adore this book for its humor and practical advice for living a life you love.
17. Man Enough: Undefining My Masculinity by Justin Baldoni
Justin Baldoni writes an honest account of how toxic ideas about masculinity have affected his life. His message is for men to embrace their vulnerable, sensitive traits. Doing so will give them the strength and confidence to be their authentic self.
18. The Book of Hope: A Survival Guide for Trying Times by Jane Goodall and Douglas Abrams
Life is full of ups and downs. Sometimes it sorts itself out, and other times, we need a helping hand. The Book of Hope is one of the best books to read in your 20s when things feel heavy and out of control. It'll guide you through the hardships your 20s may deliver and empower you to keep going.
19. Broke Millennial: Stop Scraping By and Get Your Financial Life Together by Erin Lowry
Managing money can feel impossible in your 20s, but it doesn't have to be. Learning good financial habits as early as possible will prepare you for a stress-free life. Erin Lowry attempts to simplify your finances, so they are manageable no matter your situation. From student debts to budgeting, this practical book has it all. 
20. Hood Feminism: Notes From the Women that a Movement Forgot by Mikki Kendall
The last text on our booklist invites people in their 20s to reconsider what they know about feminism. Feminism is a popular discussion topic that stirs various emotions, good and bad. In this book, however, the author argues that the contemporary feminist movement must widen the conversation to address issues of race, class, and gender. It is one of the most important books to read in your 20s, regardless of your views on modern feminism. 
Explore the best nonfiction books on the Headway app
Reading nonfiction books is a great way to learn about relevant issues or exciting subjects. We know your 20s are busy; you're establishing new friendships, navigating various careers, and trying to find your footing as an adult. It can be a bit overwhelming. 
Headway makes it simple to read more. On the Headway app, you can explore more titles, increase productivity, and open your mind to new ideas. No matter where you are, you'll have access to bite-sized segments from different texts. 
With just 15 minutes a day (or less!), you can dive into more books, develop your knowledge, and have fun while learning. Download the Headway app today to get started.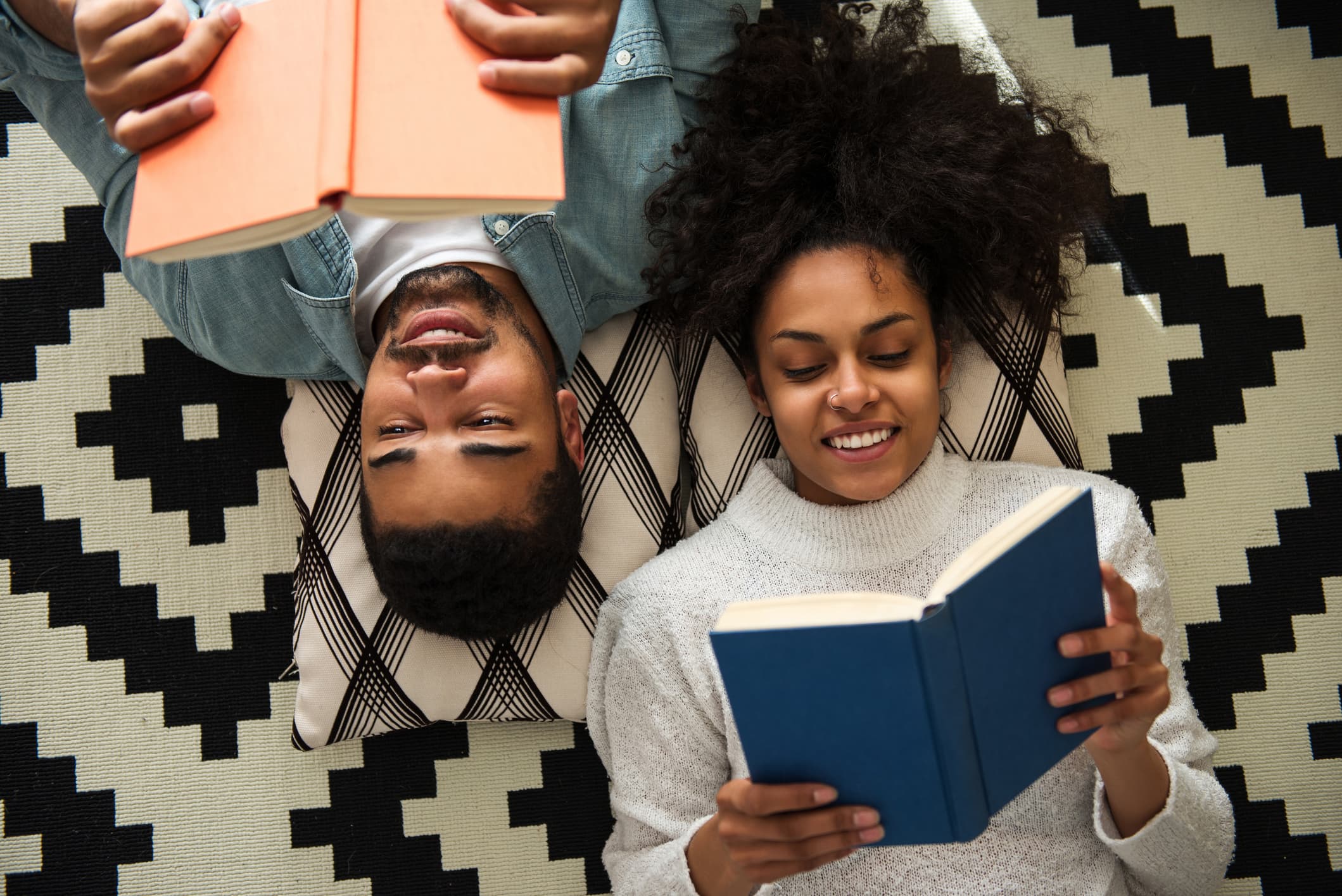 Final thoughts
We hope this booklist has inspired your next reading choice. When living through your 20s, life can feel busy and exciting. Understanding how to manage the highs and lows can make it easier to enjoy this fast-paced decade. These 20 books to read in your 20s are an excellent place to start. 
Nonfiction reading is a fun way to learn and explore new concepts to implement into your daily life. From building good financial habits to caring for your mind and making friends, there are numerous topics to study to enrich your 20s. 
Choose from hundreds of nonfiction titles to support your journey. Start learning on the Headway app and enjoy bite-sized snippets from your favorite nonfiction books.
FAQs
Which books should I read in my 20s?
While there are many suitable books, Broke Millennial, Atomic Habits, and Collaborating with the Enemy are good books to read in your 20s. They form essential building blocks for young adults entering the world beyond school. 
Which nonfiction books are trending right now?
There are many life-changing nonfiction books to read in your 20s, from Why I'm No Longer Talking to White People About Race and The Book of Hope. Each offers timeless wisdom that everyone should read. 
How do I find good nonfiction books?
Read nonfiction books that spark your curiosity and challenge your current thinking. Explore in-depth summaries from the top nonfiction books on the Headway app and discover which books you want to read in full.