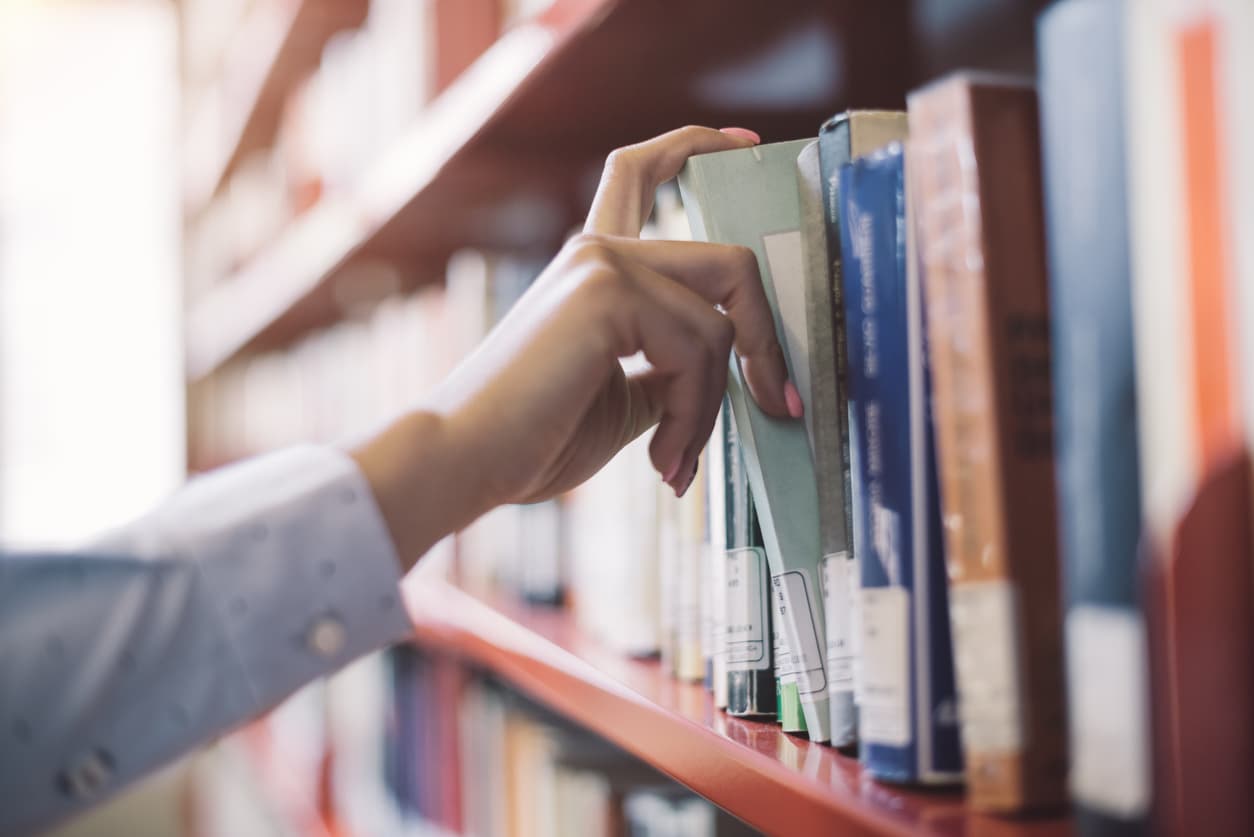 Bill Gates' Reading List From 2019 to 2023
Looking for Bill Gates must-read books? We've compiled 20 of Bill Gates' recommended books on his holiday reading list over the last four years.
---
Key Points
Self-made billionaire and Microsoft co-founder Bill Gates consumes about 50 books a year. Every December, he chooses his top five of those books.



Gates believes that reading is essential to discovering a variety of new interests and potential skills, which you can use to put your stamp on the world. 
Some top books on Bill Gates's reading list include These Truths by Jill Lepore, Breath from Salt by Bijal P. Trivedi, and Klara and the Sun by Kazuo Ishiguro.
At the end of every year, Bill Gates releases a holiday reading list that covers his favorite five books of the year on his website GatesNotes. Below we have compiled a list of Bill Gates' recommended books from 2019 to 2022.
Bill Gates's 2019 reading list
On Gates's 2019 list he said he picked out more fiction than usual and was drawn to stories that let him explore another world. 
1. An American Marriage by Tayari Jones
An American Marriage tells the story of a black couple in the South whose marriage gets torn apart by a horrible incident of injustice. It is a love story that takes an insightful look into the hearts and minds of three people who are at once bound and separated by forces beyond their control. Gates describes the subject matter as heavy but thought-provoking and that readers easily get sucked into Roy and Celestial's tragic love story. 
2. These Truths by Jill Lepore
Jill Lepore's one-volume history of America discusses the truth at the center of the nation's history. These Truths discusses the state of American politics, the legacy of slavery, the persistence of inequality, and the nature of technological change.
Gates praises the way Lepore has made a deliberate choice to make diverse points of view central to the narrative, which results in a uniquely unflinching account of the American story. 
3. Growth by Vaclav Smil
Growth is a systematic investigation of growth in nature and society. Smil takes readers on a journey from bacterial invasions through animal metabolisms to megacities and the global economy, explaining how growth shapes everything.
Gates has called Vaclav Smil one of his favorite authors. Though acknowledging that he doesn't always agree with everything Smil says, Gates calls Smil one of the best thinkers at documenting the past and seeing the big picture.
4. Prepared by Diane Tavenner
As any parent knows, preparing your kids for life after high school is a long and sometimes difficult journey. Dianne Tavenner, who created a network of the best-performing schools in the nation, has put together a helpful guidebook about how to make that process easy and fruitful.
Along the way, she shares what she's learned about teaching kids what they need to get into college and how to live a good life.
5. Why We Sleep by Matthew Walker
Everyone knows that a good night's sleep is important — but what exactly counts as a good sleep? And how do you make one happen? In Why We Sleep, Walker persuades readers to alter their bedtime habits to improve their life. 
Gates called Why We Sleep one of the most interesting and profound reads on human behavior. 
Bill Gates' 2020 reading list
Gates says that in tough times readers will turn to literature and escape through books. On Bill Gates' 2020 list, he says he chose to go deeper on difficult subjects like the injustices underlying this year's Black Lives Matter protests. He added some lighter books for a change of pace and to contrast the world's heaviness. 
1. The New Jim Crow: Mas Incarceration in the Age of Colorblindness by Michelle Alexander
Michelle Alexander is a civil rights litigator and legal scholar. The New Jim Crow discusses race-related issues specific to African-American males and mass incarceration in the United States. 
Gates wrote that Alexander's book offers an eye-opening look into how the criminal justice system unfairly targets communities of color and especially Black communities.
2. Range: Why Generalists Triumph in a Specialized World by David Epstein
In Range, Epstein argues that although the world seems to demand more and more specialization, we need people who embrace diverse perspectives. His examples run from Roger Federer to Charles Darwin to Cold War-era experts on Soviet affairs.
Gates believes that some of Epstein's ideas help explain some of Microsoft's success because they hired people with real breadth within their field and across domains. This book is for the generalist who has ever felt overshadowed by their specialist colleagues.
3. The Splendid and the Vile: A Saga of Churchill, Family, and Defiance During the Blitz by Erik Larson
The Splendid and the Vile accounts the years of 1940 and 1941, when English citizens spent almost every night huddled in basements and Tube stations as Germany tried to bomb them into submission. Larson gives readers a vivid sense of what life was like for average citizens during this period, as well as profiling some of the British leaders who saw them through the crisis, including Winston Churchill and his close advisers.
Gates noted that this fear was reminiscent of COVID-19 anxiety. 
4. The Spy and the Traitor: The Greatest Espionage Story of the Cold War by Ben Macintyre
This non-fiction account focuses on Oleg Gordievsky, a KGB officer who became a double agent for the British, and Aldrich Ames, the American turncoat who likely betrayed him. Macintyre's retelling of their stories comes not only from both Western sources and a Russian perspective. 
Gates says this book is as exciting as his favorite spy novels.
5. Breath from Salt: A Deadly Genetic Disease, A New Era in Science, and the Patients and Families who Changed Medicine by Bijal P. Trivedi
Trivedi's book documents a story of remarkable scientific innovation and how it has improved the lives of almost all cystic fibrosis patients and their families.
Gates finds personal meaning in this story because he knows families who've benefited from the new medicines described in this book. He further predicted to see many more books like this in the coming years as biomedical miracles emerge from labs at an ever-greater pace.
Bill Gates' 2021 reading list
Bill Gates is a lover of all books but recognized that as he aged, he began reading much more non-fiction. He states that he was still interested in books that explored the implications of innovation but felt it was more important to learn something about our real world along the way. Gates' 2021 reading list reveals a shift in this dynamic, and he claims to have found himself drawn back to the kinds of books he would've loved as a kid.
1. A Thousand Brains: A New Theory of Intelligence by Jeff Hawkins
Few subjects have captured the imaginations of science fiction writers, like artificial intelligence. Hawkins' book offers a fascinating theory of what it might take to create a true AI. 
Hawkins may be best known as the co-inventor of the PalmPilot, but he's spent decades thinking about the connections between neuroscience and machine learning. A Thousand Brains serves as a great introduction to the inventor's thinking. 
2. The Code Breaker: Jennifer Doudna, Gene Editing, and the Future of the Human Race by Walter Isaacson
The Code Breaker is a comprehensive and accessible book about the discovery of CRISPR by Nobel Prize-winning biochemist Jennifer Doudna and her colleagues. The CRISPR gene editing system is perhaps one of the most significant scientific breakthroughs of the last decade.
Gates is familiar with this gene editing system because his work at his foundation funds several projects that use the technology. He furthers that Isaacson does a good job highlighting the most important ethical questions around gene editing.
3. Klara and the Sun by Kazuo Ishiguro
Klara and the Sun is a dystopian science fiction story. Ishiguro looks at our rapidly changing modern world through the eyes of a young, artificially intelligent narrator, Klara, to explore a fundamental question: what does it mean to love?
Gates says that this book made him think about what life with super-intelligent robots might look like — and whether we'll treat these machines as pieces of technology or as something more.
4. Hamnet by Maggie O'Farrell
Hamnet is a fictional account of the life of Shakespeare's child. O'Farrell dives into the possible ways the loss of his son could have shaped the playwright's most iconic tragedy, Hamlet.
Bill Gates recommends Hamnet if you are a Shakespeare fan. He further states that O'Farrell crafts a well-written tale on how grief tears a family apart.
5. Project Hail Mary by Andy Weir
Project Hail Mary tells the story of a human who ends up in a tricky situation in outer space. The protagonist is a high school teacher who wakes up on a mysterious spacecraft without knowing how he got there.
According to Gates, it's a difficult book to describe without giving away too many plot twists. But, suffice it to say, the teacher 'uses science and engineering to save the day.' Gates calls Project Hail Mary a fun read and says he finished the whole thing in one weekend.
Bill Gates' 2022 reading list
In 2022, Gates chose to list some all-time favorite books rather than the best from his past year's readings.
1. Stranger in a Strange Land by Robert Heinlein 
Stranger in a Strange Land is a science fiction novel about a human who comes to Earth in early adulthood after being born on Mars and starting a new religion.
On his GatesNotes blog, the billionaire writes that he met Paul Allen when Stranger in a Strange Land came out. He recalls that his late friend and Microsoft co-founder got to know each other by talking about sci-fi. Gates recommends Stranger in a Strange Land as the best introduction to grown-up sci-fi. 
2. Team of Rivals by Doris Kearns-Goodwin
Team of Rivals is a critically acclaimed biography of Abraham Lincoln and the men who served in his first Cabinet, several of whom had previously opposed Lincoln in the 1860 presidential election.
The book highlights Lincoln's ability to reconcile opposing viewpoints among his advisors and has a lot of insights about Lincoln that leaders can learn from today.
Gates recommends Team of Rivals because he feels it's relevant to 2022. He states that there are parallels between the current time and the 1860s, when the nation was dealing with violent insurrection, difficult questions about race, and ideological divides between states and regions.
3. The Inner Game of Tennis by Robert Gallwey
In The Inner Game, Gallwey, a tennis coach, wrote about how a player's state of mind could affect their performance on the court as much as their athletic ability.
Gates first read the book more than four decades ago and has since read it multiple times, writing that its insights have helped his career, especially the ability to focus on constructive criticism rather than getting hung up on mistakes.
4. Mendeleyev's Dream by Paul Stathern
In Mendeleyev's Dream, Paul Strathern unravels the dramatic history of chemistry through the quest for the elements.
Gates recommends Mendeleyev's Dream saying that it is the best book he's ever read on the periodic table. Gates believes that the periodic table reminds us of how one discovery can lead to countless others. All of the universe's complexity comes from the simple properties on that chart.
5. Surrender by Bono
In Surrender, Bono writes about his life and those he has shared it with. The artist takes readers through his early days growing up in Dublin. He discusses the sudden loss of his mother, U2's unlikely journey to become one of the world's most influential rock bands, and his twenty years of activism dedicated to the fight against AIDS and extreme poverty.
Gates called the autobiographical book 'the best memoir by a rock star I know' and praised its behind-the-scenes look at how U2 created some of their most iconic songs.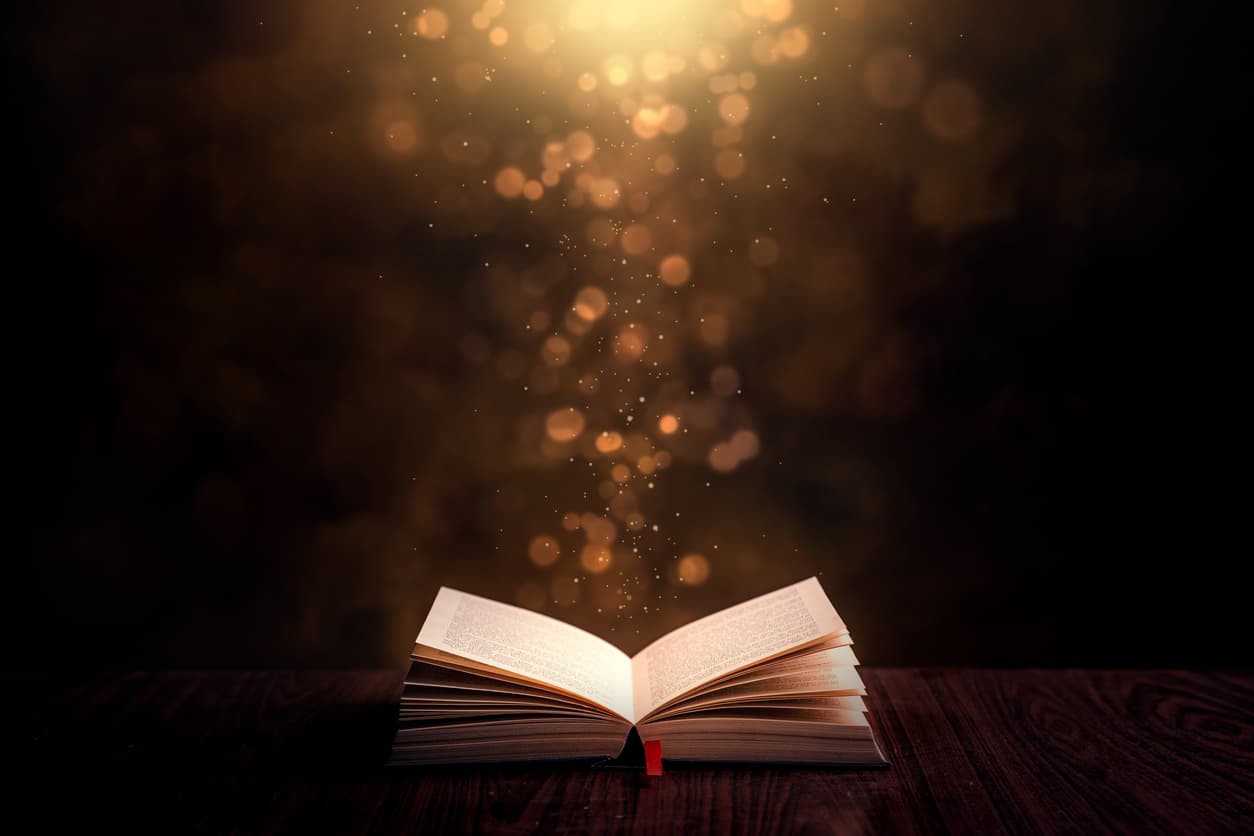 Listen to Bill Gates' favorite books with Headway
Reading is considered time-consuming for many individuals — not everyone can read 50 books a year, like Bill Gates. For the average person juggling family, work, and other obligations, setting aside time to read can be difficult. However, as Gates says, reading is essential to discovering a variety of new interests and potential skills, which you can then use to put your stamp on the world.
Fortunately, many of Bill Gates' favorite books of all time are available in summary format on the Headway app. This app offers a great solution if you're looking for an easy way to access key knowledge from these books without reading them cover to cover. 
Whether you are an aspiring entrepreneur, start-up founder, or just looking to grow your reading library, Bill Gates' favorite books are a good place to start. 
FAQs
Which book does Bill Gates recommend?
Bill Gates releases annual lists of his top 5 favorite books of that year. In 2022, Gates recommended books including Surrender by Bono and Stranger in a Strange Land by Robert Heinlein.
Does Bill Gates read 50 books a year?
As an avid lifelong learner, Bill Gates knows a thing or two about studying. He reportedly read roughly 50 books per year, which accounts for nearly one per week. He takes active steps to ensure all the knowledge of the book sinks in, such as writing notes and marking margins.
Why does Bill Gates read?
Bill Gates' advice to his younger self is simple: Pick up a book. Gates regularly releases lists of his favorite books and believes that reading is essential to discovering a variety of new interests and potential skills. He believes it is in this knowledge that people can put their stamp on the world.