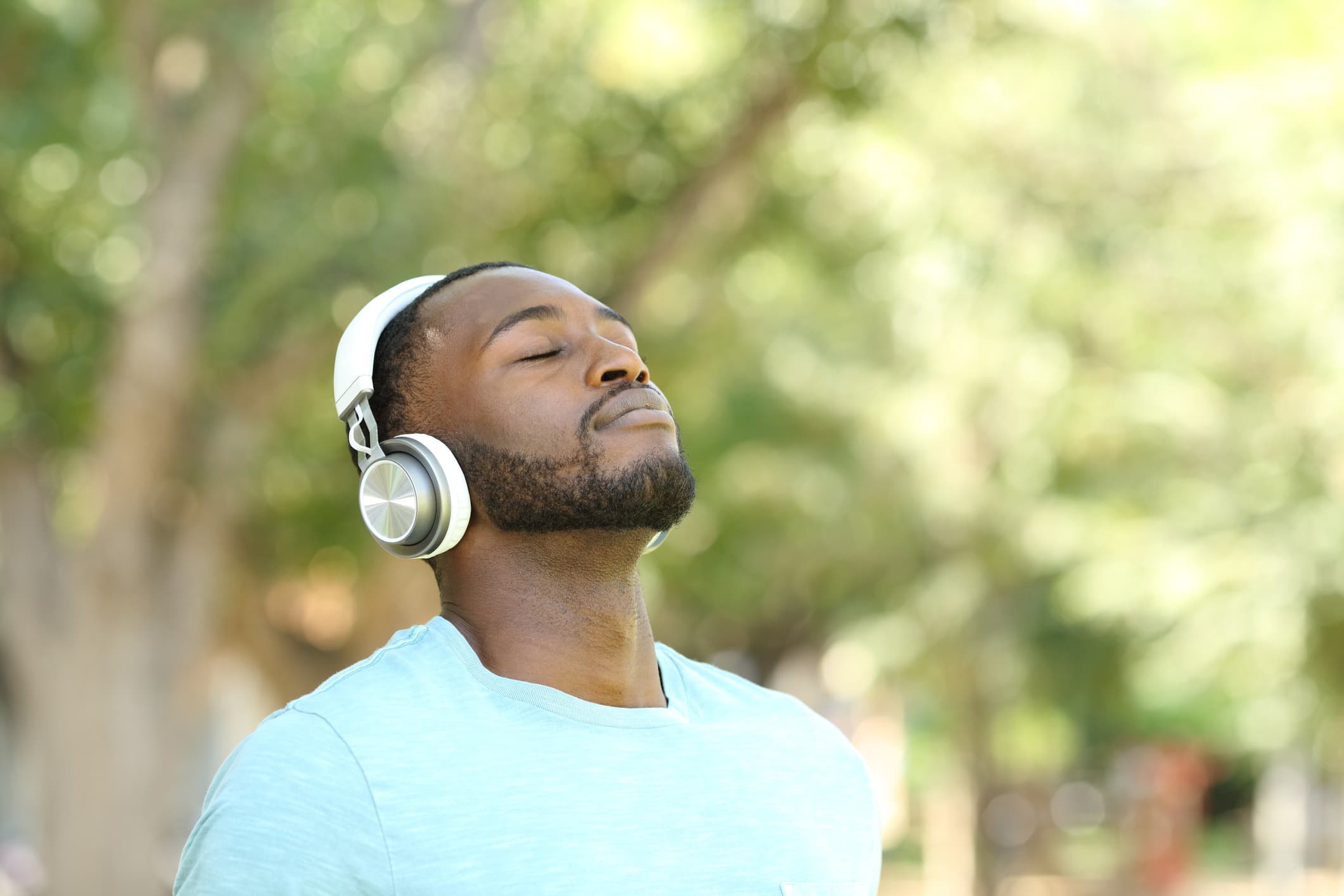 Tune In to Health: 15 Best Wellness Podcasts for Fitness, Nutrition, and Self-Care
---
Do you want to level up your nutrition? Does psychology fascinate you? Maybe you're looking for practical support for your mental health. Fortunately, health and fitness podcasts make this information more accessible than ever. 
Wellness podcasts have become a go-to method for learning about fitness, nutrition, and well-being. In these exciting podcast series, wellness enthusiasts and industry experts take to the mic to share profound stories and advice. Episodes vary in length but don't be surprised if many of these conversations go over an hour. After all, they come from a well-researched industry and opinions from leaders in the field. 
Undoubtedly, the number of health podcasts has increased recently, and finding a show that fits your health goals can be challenging. So, we've done the leg work for you and compiled a list of thought-provoking and helpful podcasts. Whether interested in fitness, mental health, or nutrition, keep reading to discover the ultimate 15 health podcast.
Key points:
Listen to the best health podcasts from fitness, nutrition, and psychology experts. From compelling stories to practical advice, these top health podcasts have something for everyone.
If you want a holistic approach to wellness, tune into TED Health. Alternatively, to hone your focus on mental health content, check out The Mindful Minute or The Overwhelmed Brain.
There are many health and fitness podcasts to discover in this ultimate list. If you want to save time and learn on the go, consider downloading the Headway app. Our book summaries allow you to read or listen to helpful tidbits from the best nonfiction health books. 
Learn about health and wellness on the go
Listening to podcasts is an accessible way to hear from experts and discover something new to enhance your health. If you enjoy learning about wellness this way, you'll enjoy Headway's bite-sized learning approach.
Headway is a fun and interactive learning app that makes it easier to expand your knowledge from anywhere. We summarize the top nonfiction books in various categories: self-growth, career, family, relationships, health, and business. In every summary, you'll find the key insights from the full text. It will provide practical advice and help you discover books to read in full. 
You'll uncover literature from the best in wellness, including best-selling authors, speakers, medical professionals, etc. With the Headway app, you don't have to worry about diving into complex topics. We make every outline easy to understand without losing valuable insights.
Headway is the perfect companion to use alongside the top health podcasts. It provides tidbits when you're short on time and can't listen to a complete podcast episode. Moreover, with text and audio features, you can start learning from anywhere with natural voiceovers and easy-to-read summaries!
If you want to learn about health and wellness from the palm of your hand, download the Headway app.
Best healthcare podcasts for overall well-being 
These are the ultimate health podcasts to listen to if you want everything from mental to physical wellness. These experts explore a range of subjects, so you'll constantly be exposed to new ways to care for yourself.  
1. The Model Health Show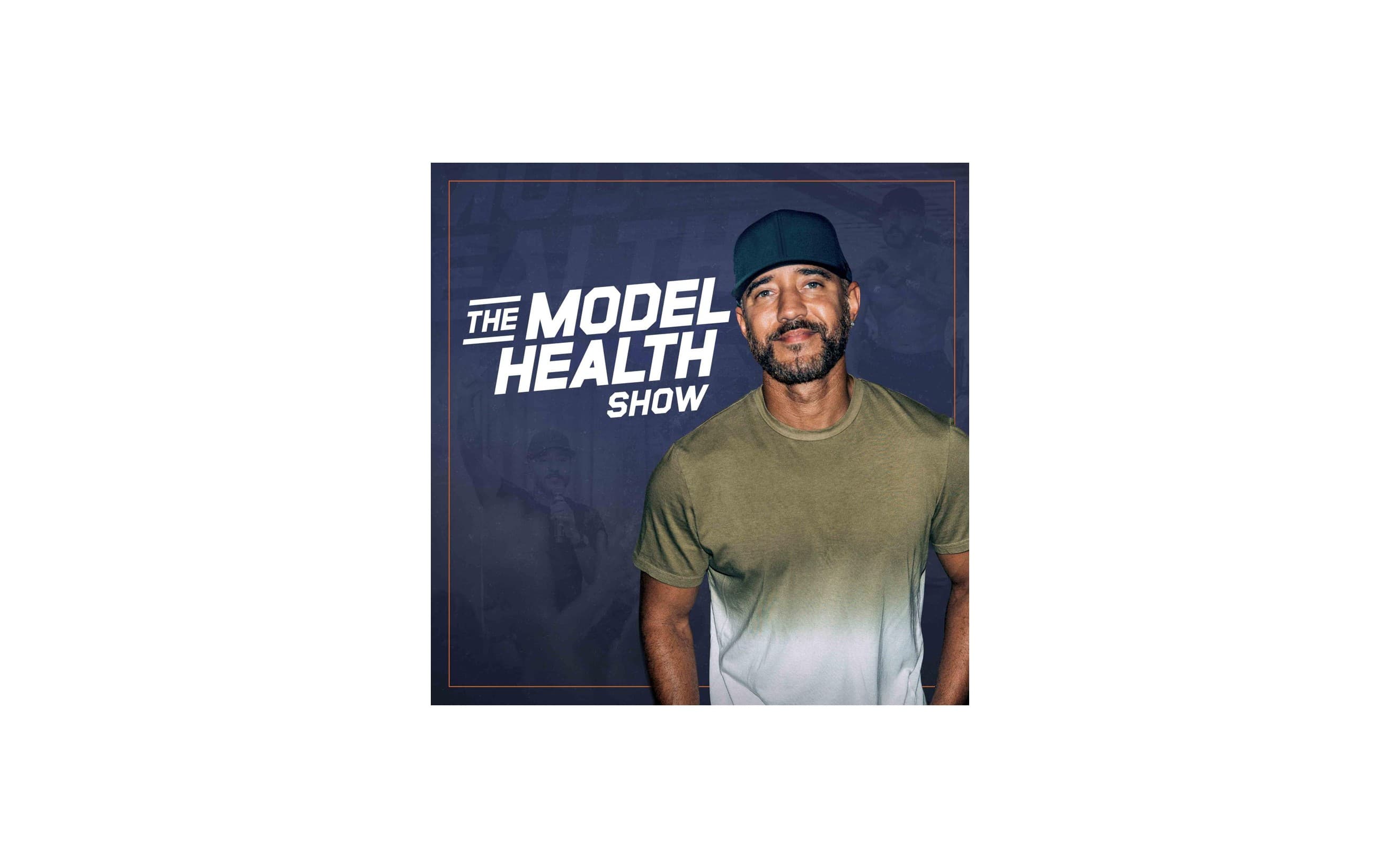 The Model Health Show podcast is an easy-going and accessible way to learn about health from a holistic viewpoint. Host Shawn Stevenson dives into numerous areas, from brain fitness and empowerment to financial health. You can enjoy solo episodes or hear from expert guests in this eye-opening wellness podcast.
2. TED Talks Health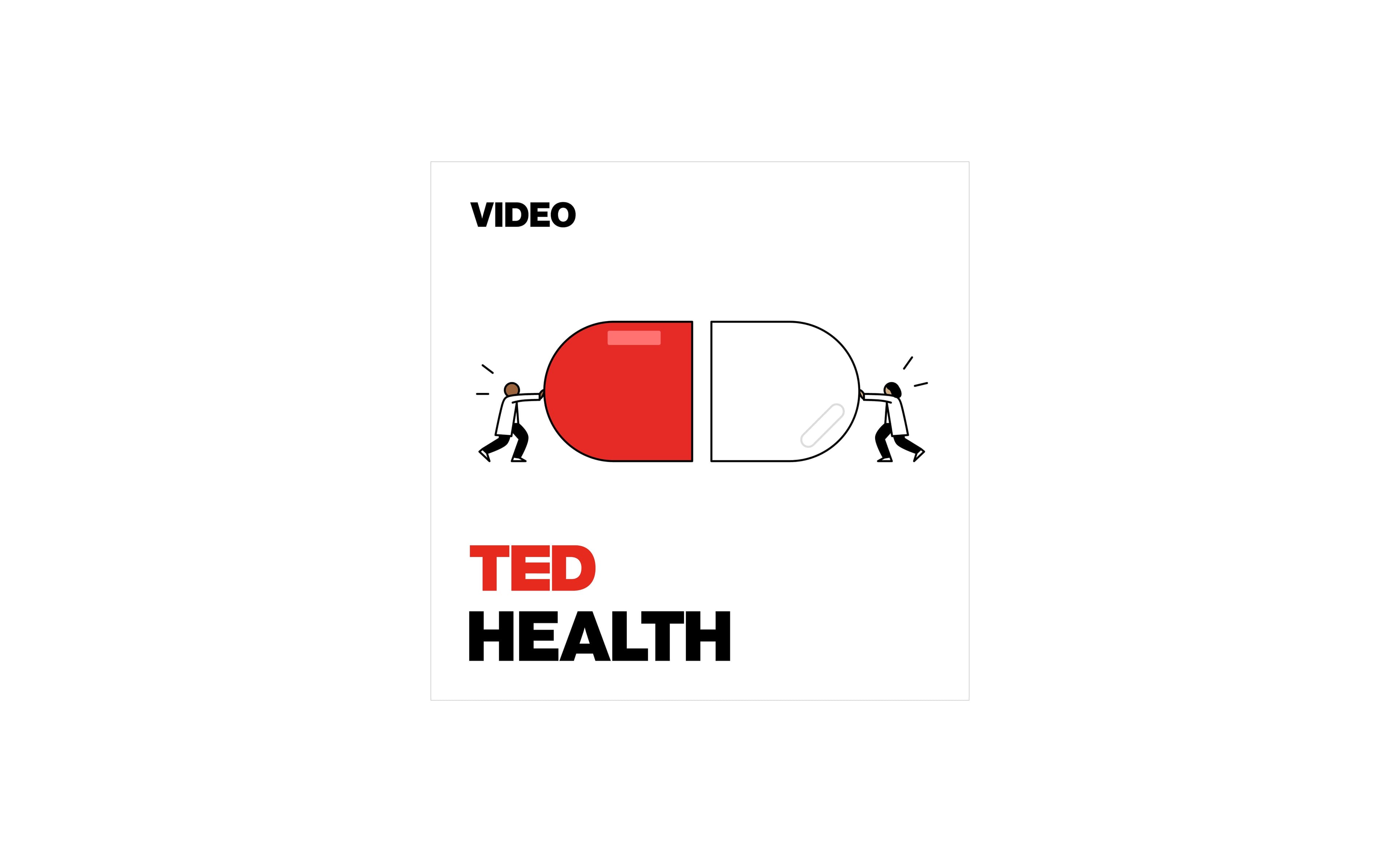 Renowned platform TED Talks curated this focused healthy living podcast to make its talks more accessible. Also known as TED Health, this show transforms the top TED health events into digestible episodes. Each one ranges in length and features industry experts from around the world. If you like listening to the latest medical breakthroughs and opinions on various wellness topics, this is the best medical podcast. 
Best wellness podcasts for understanding and training the brain
Improving brain function can improve daily life. From better memory to enhanced focus, brain training has become more popular in the last decade. Alongside practical tasks, the following podcasts help you understand how the brain works so you can make changes to improve your mind too. 
3. Kwik Brain
Have you ever wanted to read faster? Do you need help remembering details from your day? Or do you want help with concentration? Host Jim Kwik might be your saving grace. In the podcast Kwik Brain, you'll get actionable strategies to optimize your mind. With episodes typically under 20 minutes, it's a fast-paced health and wellness podcast offering brain training activities. If you're looking for a healthy living podcast, Kwik Brain might ease your day. 
4. Hidden Brain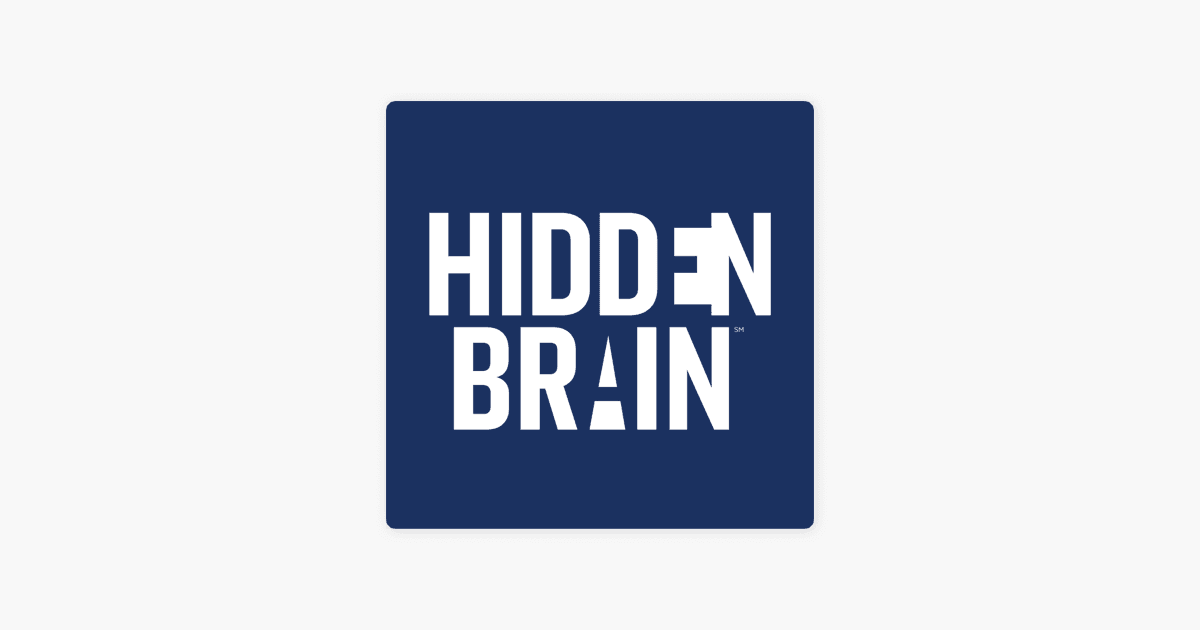 Shankar Vedantam hosts this popular wellness podcast. The episodes uncover the brain's secrets and how it influences our choices. Each episode is compelling and told in an easy-to-understand way, providing insight into how our brain impacts our relationships, motivation, and desires. If you've ever wondered what unconscious choices you make, tune into the Hidden Brain podcast to learn more.
Best podcasts for mental health 
These are the best mental health podcasts for practical advice and personal stories. Listening to how others overcame their mental health challenges can help many feel less alone when facing their own struggles. Moreover, you can learn to manage emotions and approach difficult situations with professional support.
5. Mental Illness Happy Hour
For a long time, mental illness has been a taboo subject. Although there is still some hesitancy around it today, comedian Paul Gilmartin continues to break down these barriers in his show. As the name suggests, each episode lasts around an hour and offers intimate discussions with guests primarily in the creative industry. It's the best podcast for mental health support, offering honest conversations around the battles in our heads. The show doesn't shy away from challenging topics; however, host Gilmartin does an excellent job at bringing a sense of hope and positivity in each episode.
6. The Overwhelmed Brain
Does poor mental health impact your relationships with others and yourself? The Overwhelmed Brain is one of the best podcasts for mental health discussions and tips. This practical podcast provides strategies to ease stress and anxiety so you feel better and enjoy more fulfilling relationships. In each hour episode, host Paul Colaianni talks about how listeners can build emotional intelligence and seek empowerment. Most importantly, this health podcast teaches listeners to care for themselves and how this can positively impact interactions.
7. The Mindful Minute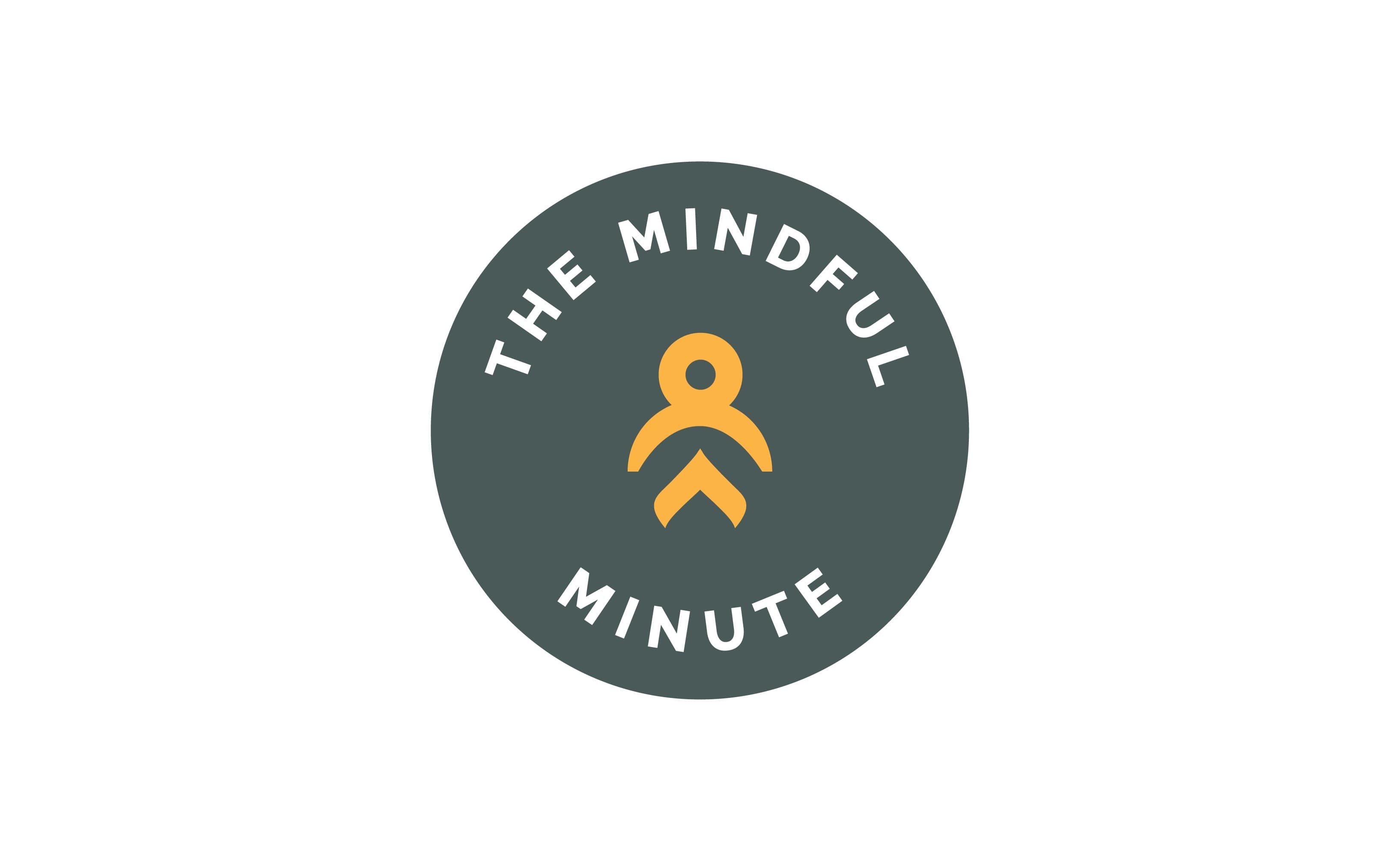 Whether you're new to meditation or you've been enjoying the benefits for some time, this healthy living podcast may interest you. Meryl Arnett is a meditation teacher and host of The Mindful Minute. Each week Arnett guides a live meditation class from her studio, which she records and turns into regular podcast episodes. Arnett thrives on bringing meditation into daily life to make it accessible to more audiences. Her passion comes across each session as she shares inspirational talks and guided meditations. 
Best fitness podcasts
Podcasts are a great place to learn about the body and what movement works for you. Here are three excellent health and fitness podcasts to listen to at home, on the go, or in the gym. Some guide you through movements, while others help you understand weight loss if that's your goal. Together they provide a variety of fitness approaches to suit you.  
8. Redefining Yoga
It may be odd to listen to a yoga instructor rather than watch demonstrations of each move. However, this podcast combines restorative yoga postures with physiotherapy for a helpful listen. Lara Heimann is the host of Redefining Yoga, and with her extensive qualifications, including an MS in Physiotherapy, she brings a wealth of knowledge to each episode. As one of the best yoga podcasts, you can enjoy solo episodes or guest appearances. They teach you about body awareness, the mechanics of yoga, and the mind-body connection. 
9. Chasing Excellence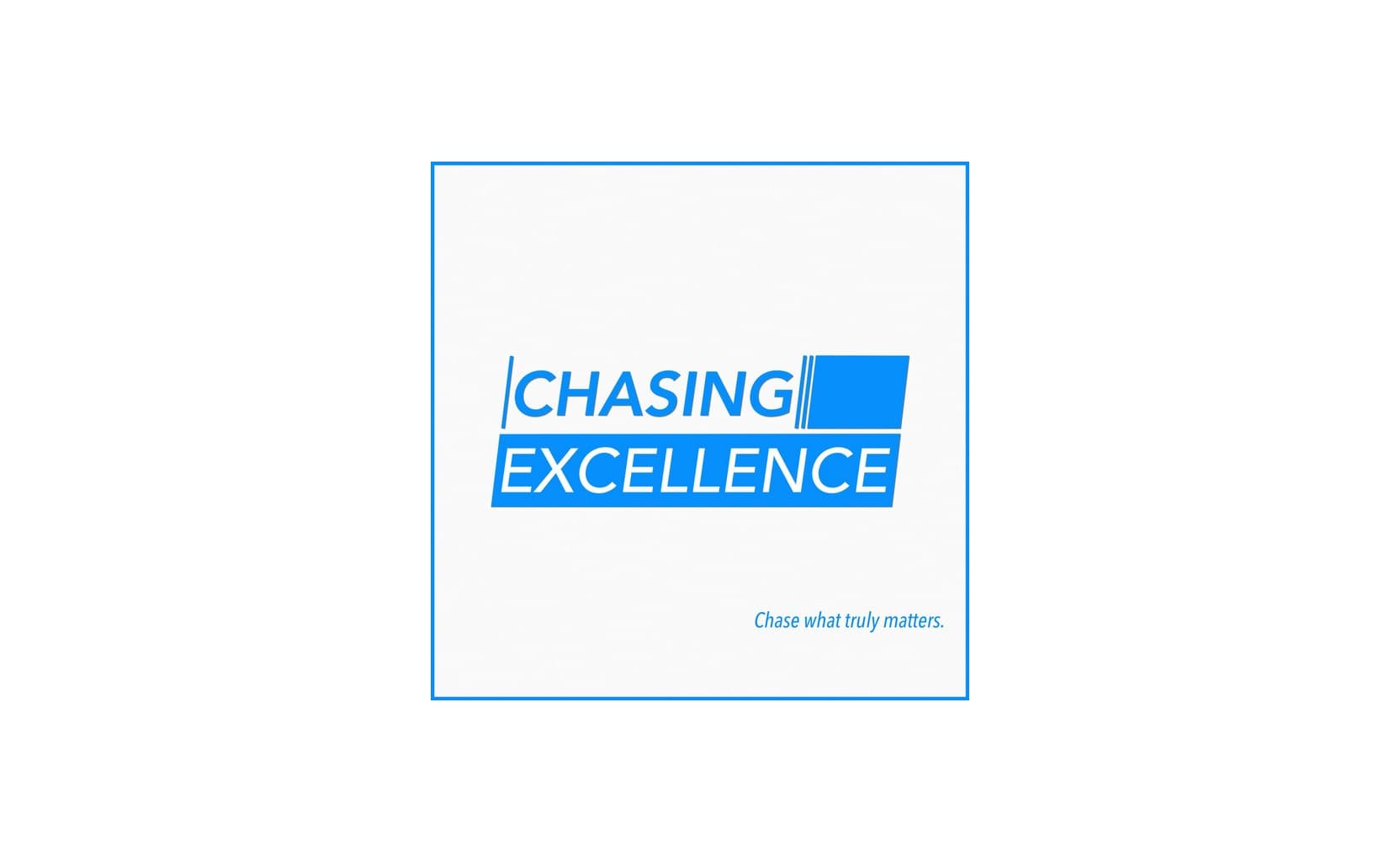 Are you worried about stepping foot in a gym? Are you struggling to see progress? Chasing Excellence can help. Ben Bergeron hosts this insightful show to give you quick tips to upgrade your fitness routine. From eating right to improving exercise, it is essential for those working out at the gym or at home. Chasing Excellence is one of the best fitness podcasts for those starting their exercise journey and long-term fitness enthusiasts. 
10. The Optimal Body Podcast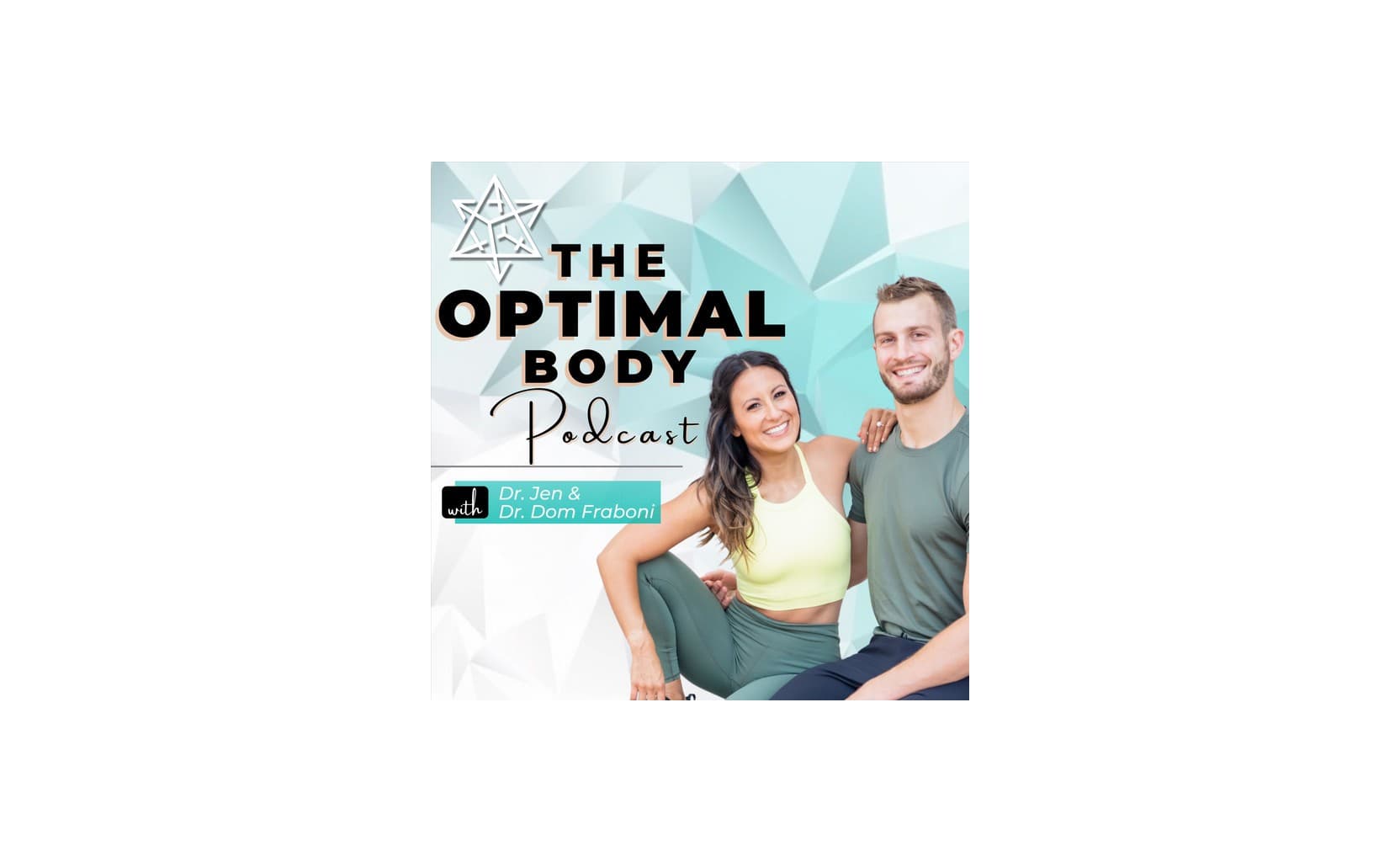 The ideal body looks different for everyone, and it's essential to recognize what suits you and your unique physiology. The Optimal Body Podcast looks at precisely this. Co-hosts Dr. Jen and her husband, Dr. Dom, provide easy-to-follow advice to adapt for your body. They address pain problems like mobility, tight hips, and workplace posture. They also briefly discuss how nutrition and breathwork impact these areas. In this health podcast, listeners will learn what movement works for them and hear the latest on fitness technology too.
Best healthy living podcasts to learn from others' experiences 
Hearing other people's lived experiences is fascinating and insightful. In these two podcasts, the hosts share compelling stories centered around health and fitness. 
11. An Arm and a Leg
If you're interested in health and fitness podcasts but looking for something more engaging, An Arm and a Leg is a great option. It got nominated for the Best True Crime Podcast award, and here's why. Dan Weissmann shares real and somewhat outrageous stories about the healthcare industry. Each is different, from issues with insurance companies to patients wrongly charged for treatment. Weissmann presents one of the best podcasts about health stories. He sheds light on current dilemmas in the medical system and offers encouraging solutions. 
12. Outside Podcast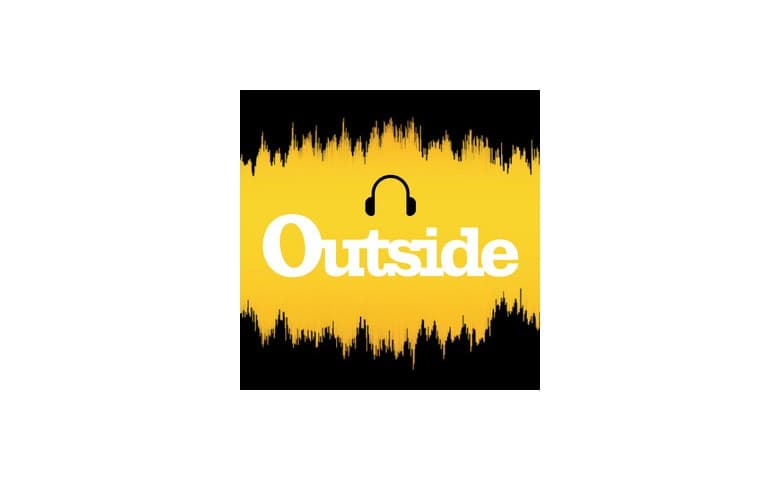 If storytelling is your thing, the Outside Podcast will fascinate you. The host, Peter Frick-Wright, shares compelling tales about people who've had their bodies pushed beyond their limits. From survival stories about being trapped in the wilderness to the effects of a lightning strike, it looks at how the body dealt with and adapted to its circumstances. The Outside Podcast is one of the best health and fitness podcasts if you want to hear captivating stories about humanity's physical and mental endurance.
Best nutrition podcasts 
Good nutrition is vital to living a healthy life. The foods you consume determine your energy levels throughout the day, impact your ability to concentrate, and even build muscle. Learning about nutrition is vital to ensure it supports your goals. Some of these nutrition podcasts will identify the best food for muscle growth, while others support weight loss. Alternatively, some nutrition podcasts help you understand the relationship between food and the brain.
13. Food Psych
Join dietitian Christy Harrison for honest conversations about disordered eating in the wellness sector. Food Psych is a healthy eating podcast about unlearning restrictive eating habits. In solo episodes and guest interviews, listeners are encouraged to ditch traditional diet culture for a more individual approach to nutrition. Harrison discusses alternatives, shares personal stories, and presents solutions if you're struggling with disordered eating. Food Psych is one of the best nutrition podcasts about dieting in the wellness sector. 
14. Dishing Up Nutrition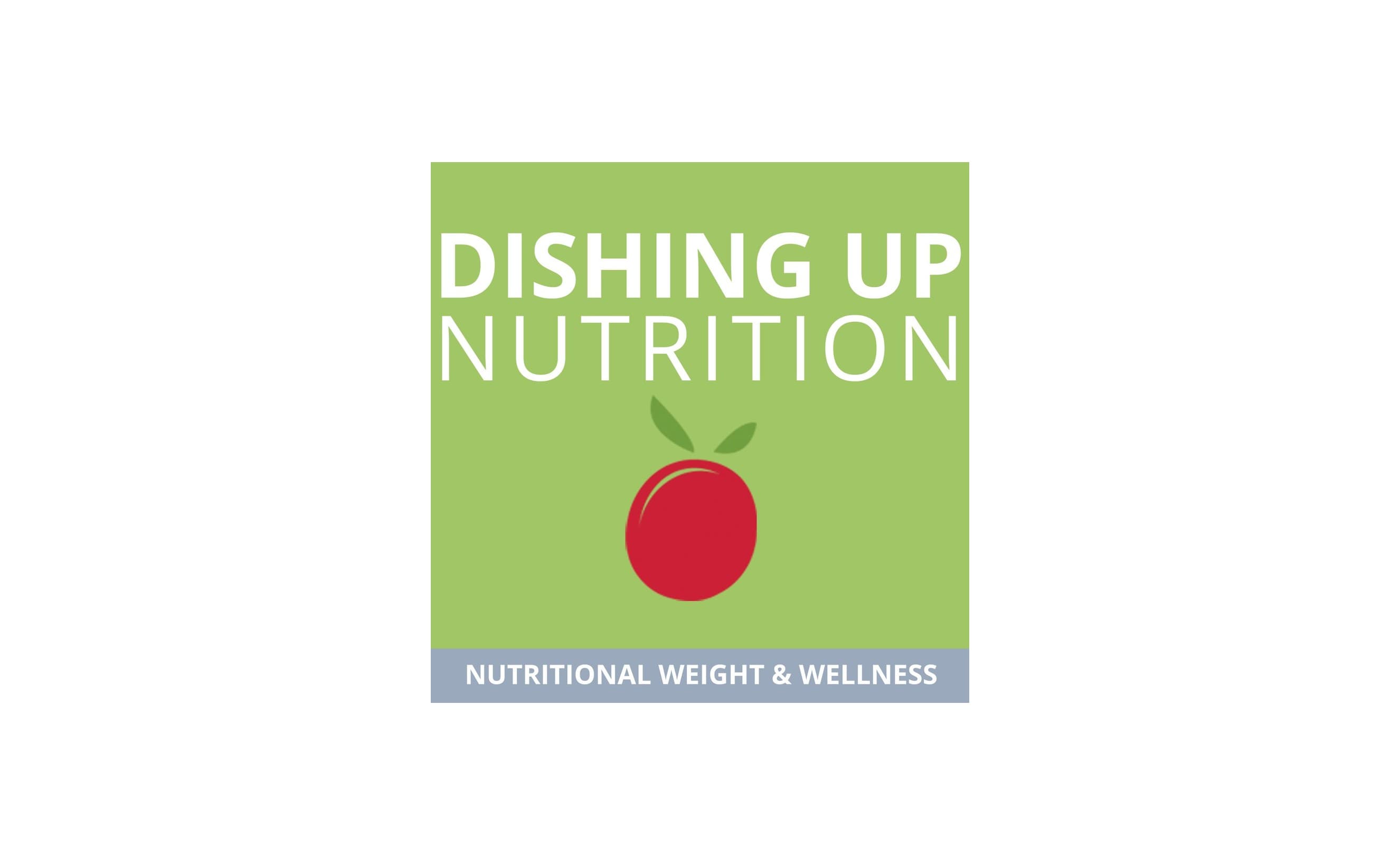 The following nutrition podcast offers an insightful look into how food impacts one's mood, health, and relationships. Licensed nutritionists and dietitians share their experiences and knowledge in a motivating and uplifting way. Each episode is laid back and lasts for about 45 minutes. So, if you want to understand the broader effects of your diet, tune into the Dishing Up Nutrition podcast. 
15. The Art of Being Well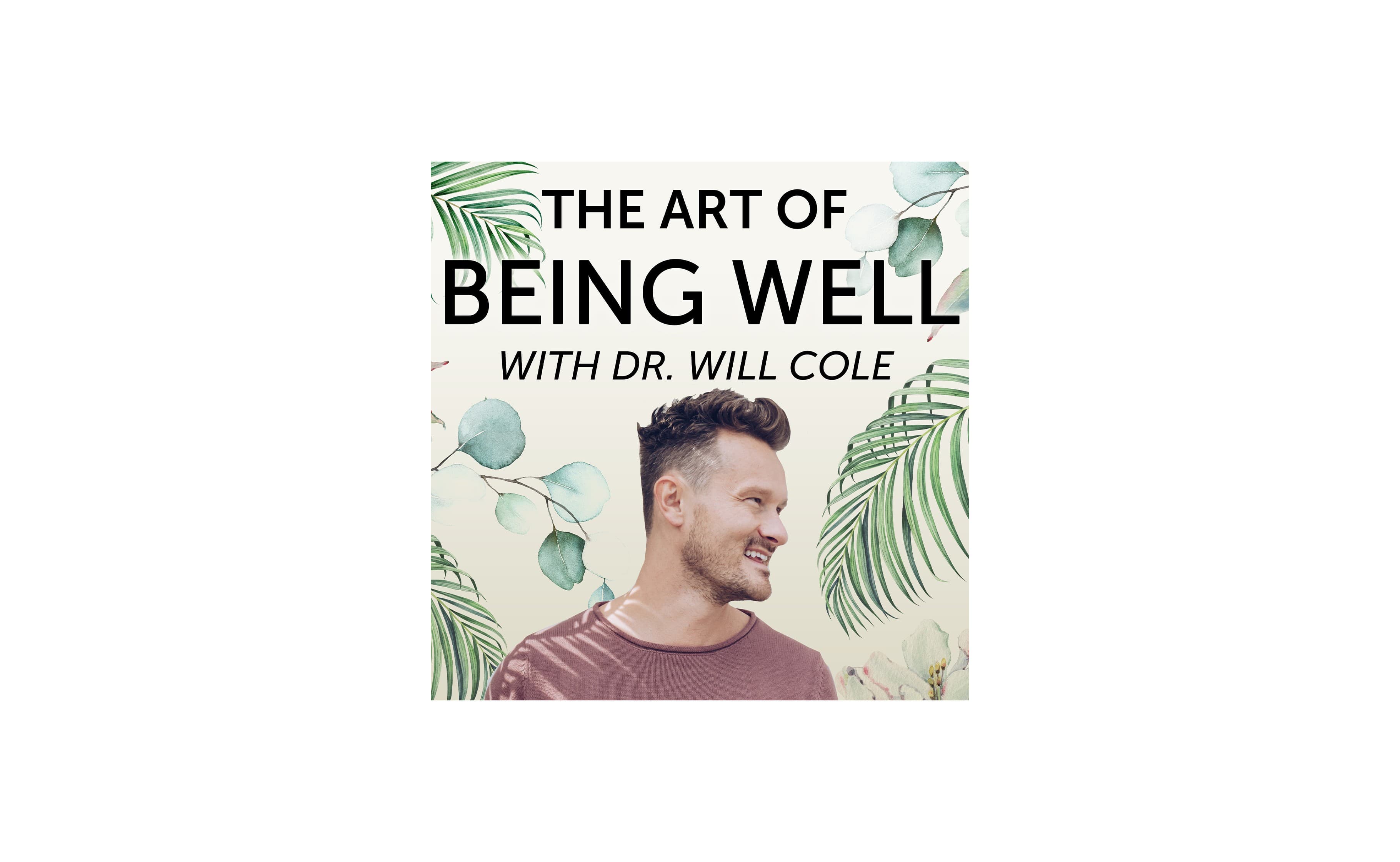 Dr. Will Cole hosts a varied and informative show with this healthy lifestyle podcast, The Art of Being Well. You can learn about numerous topics, from intermittent fasting to hormone imbalances. In particular, Dr. Cole stands out for encouraging balance and helping listeners reduce the shame surrounding food. This show makes a great addition to your favorite wellness podcasts.
Takeaway
Health comes in many shapes, which is why there are so many wellness podcasts to choose from. We hope this list offers a holistic guide to the ultimate health podcasts and has helped you discover the right show. Whether you're looking for the best mental health podcasts, a healthy eating podcast, or the best fitness podcasts, everyone can find something they'll enjoy. 
If you haven't decided on your next podcast or you're looking for something more book-based, try the Headway app. Our app will tailor book summary suggestions to your preferences and open you up to an extensive library to broaden your scope. Podcast fans will also love the audio feature, as it lets you listen to the summaries from a natural voiceover. Alternatively, you can play the audio and read alongside it to discover your preferred learning style.
If you want to learn from experts on various health and wellness topics, download the Headway app from the App Store or Google Play.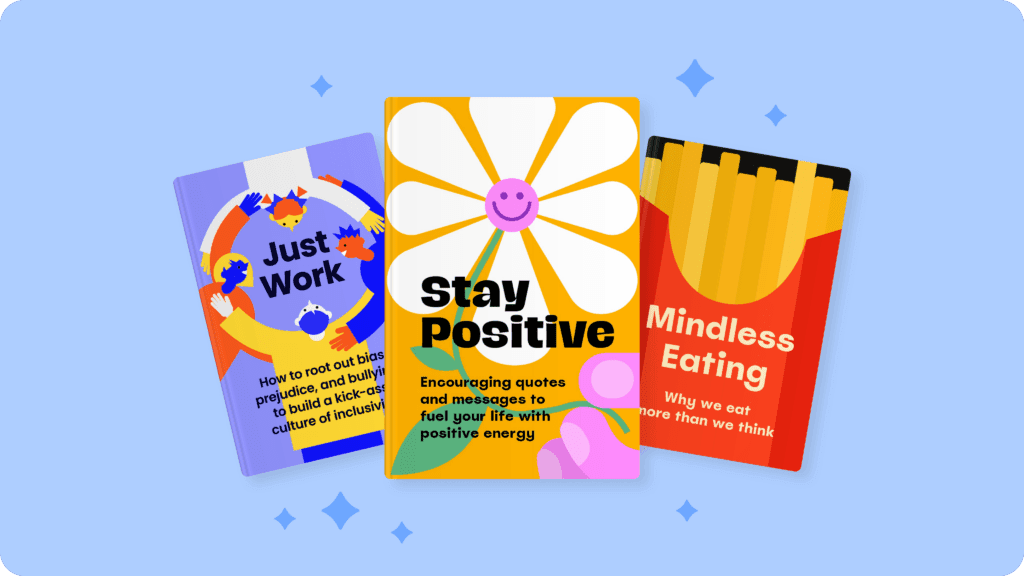 FAQs
What is a wellness podcast?
Wellness podcasts offer advice, support, and teachings about fitness, mental health, nutrition, and more. The podcast you choose to listen to will depend on your goals and interests.
What is the number one wellness podcast?
Some of the top health podcasts include TED Health and The Model Health Show, which provide a varied and well-rounded approach to wellness.
Is there a podcast for supporting mental health?
We recommend checking out Mental Illness Happy Hour, The Overwhelmed Brain, and The Mindful Minute.