20 Best Strategy Books of All Time
Looking for the best strategy books to build your business? Learn how to scale your business potential with the best strategic management books.
---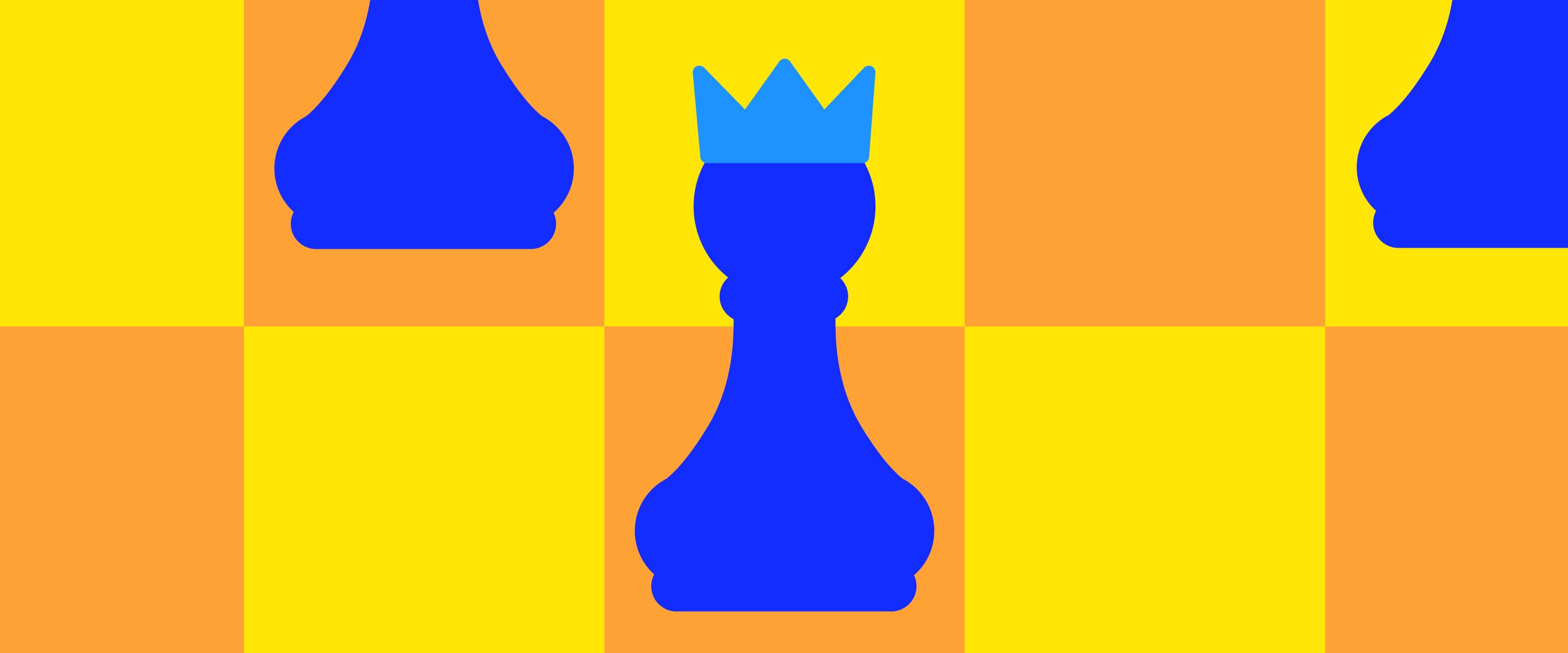 As a business owner, you want nothing more than to see your business succeed. However, building a business from the bottom up isn't as simple as it sounds — it involves careful planning, deliberate execution, and the following of a strategic plan. 

Even the largest company names in the world began with a simple goal or vision. No one is really born with the perfect business strategy in their mind, which is why investing your time in learning and resources is important to bring your business' conversion rates to new heights. Fortunately, much of the business advice you need to get started can be found in highly-acclaimed strategy books.

From a startup business trying to get its foot in the door to a multi-millionaire company looking to improve its methods for long-lasting success, there's something that every person in the business profession can learn. To give you some insight into how you can set your organization up for success, take a look at this comprehensive list of the best books on strategy.
Key Points:
Startup businesses may have large opportunities for growth, but the ones truly destined for success have a strategic plan in place. Therefore, a good business strategy is essential to increasing your business' conversion rates and growing customer attention.


Reading business strategy books is a great way to learn growth-motivated information regarding market research, competitor analysis, and effective techniques. Some of the best books for strategic thinking include Good to Great by Jim Collins and The Lean Startup by Eric Ries.

Most business owners spend the majority of their time working and maintaining their companies. As such, this fast-paced lifestyle can often make it difficult for people in business to find time for further learning and growth. In this case, the Headway app can make it easier for busy entrepreneurs to improve their careers by listening to short, informative summaries of the best business plan books.
Top 20 Books For Strategic Thinking
A successful business isn't built overnight. In fact, most of the world's leading CEOs and entrepreneurs begin their journey by learning from the influential business people before them. In an effort to get you started on the road to achievement, here are 20 of the best books on strategy and building a successful business.
Good Strategy, Bad Strategy: The Difference and Why it Matters by Richard Rumelt
Useless and ineffective strategy often makes its rounds in the business world — even around the biggest company names in the field. Rather than following famed but "lazy" law-of-attraction methods, Richard Rumelt brings his strategy of pure action and creation. The book Good Strategy, Bad Strategy, therefore, classifies good business strategy into three main components: diagnosis of a problem, a guiding policy, and coherent actions. Rumelt advocates his go-getter attitude and swears that without enacting these stages, businesses risk following bad strategies that will ultimately lead them to demise.
Your Strategy Needs a Strategy: How to Choose and Execute the Right Approach by Martin Reeves, Knut Haanaes, and Janmejaya Sinha
There are strategies that work and others that don't; it's ultimately which strategies you choose that decide your business' fate. However, if one strategy doesn't work, it may mean that you're not executing a plan designed for your specific niche or business environment, claims the three authors of Your Strategy Needs a Strategy. In this book, readers will learn how to differentiate between conditional strategies — strategies that work for other organizations and strategies that work within the frameworks of their own specific business. 
Good to Great: Why Some Companies Make the Leap and Others Don't by Jim Collins
All companies start out with the same goals and visions, and yet some fail while others succeed. In Good to Great, Collins strives to examine this phenomenon by analyzing the characteristics of failed businesses and companies that endured long-lasting success. With years of research on his belt, this author aims to share his findings in the hopes that aspiring entrepreneurs and business owners can follow the concepts and strategies outlined by the most successful companies in the industry.
Your Next Five Moves: Master the Art of Business Strategy by Patrick Bet-David and Greg Dinkin
Depending on the type of person you are, you might view business as a science, or you may see it as an art of sorts. Either way, both ideologies can come together to form a strategy. Just like a Chessmaster can analyze a chessboard and anticipate their next five moves, an entrepreneur can do the same with their budding business. In Your Next Five Moves, readers can learn an abundance of key strategies designed to help them take their business to higher levels.
Built to Last: Successful Habits of Visionary Companies by Jim Collins and Jerry I Porras
In six years of devout research on the habits of long-lasting companies, Collins and Porras poured themselves into finding out what exactly makes a business endure through tribulations and failures. Built to Last offers unique insights into the differentiation between prosperous companies and those that are only short-lived. Accordingly, as you read this book, you will receive guidance on how to steer your business toward centuries of success and profitability.
Blue Ocean Strategy: How to Create Uncontested Market Space and Make the Competition Irrelevant by W. Chan Kim and Renee Mauborgne
Successful businesses may be known to engage in markets with the highest growth rates, but some science points elsewhere. Rather than struggling for distinction in the "red oceans" of rivals competing over a pool of rapidly-decreasing profit, Blue Ocean Strategy suggests a different approach — searching for growth in uncontested market space. These low-competition markets, metaphorically known as "blue oceans," can effectively bring your business to the top of an enterprise by carving out a path toward profitable growth.
Playing to Win: How Strategy Really Works by A.G. Lafley and Roger L. Martin
The business field is a highly lucrative yet competitive industry. In other words, the moment you set out on the playing field, you need to be ready to compete against both big-name brands and small startups who are vying for the same thing you are — to win more sales than their competitor. In Playing to Win, readers get a first-hand taste of the difficulties involved in starting a business and are given the strategies to overcome them. As such, Lafley and Martin collectively bring forth a method of winning based on their own successful businesses and experiences.
The Lords of Strategy: The Secret Intellectual History of the New Corporate World by Walter Kiechel II
The business world without a corporate strategy may seem utterly impossible, especially considering how much the leading businesses rely on it today. However, fifty years ago, the corporate strategy didn't exist — businesses would rely on pure luck or chance to bring them financial abundance. The Lords of Strategy, therefore, takes readers back in time to when corporate strategy was first invented by the four influential men who are now known as some of the leading pioneers in the field. In this book, learn about how a multibillion-dollar industry was born and apply some of the founders' revolutionary methods.
The Innovator's Solution: Creating and Sustaining Successful Growth by Clayton M. Christensen
Just like there's a predictable nature to success, Clayton M. Christensen demonstrates that there is also a way to predict failure, which many industry leaders have illustrated. The Innovator's Solution details a method to success that involves paving the way in the modern business industry — using effective technologies to disrupt the growth of your competitors. Packed with insightful information and guidance on how to grow in a constantly-changing market, this book will help prevent negative outcomes with innovative methods.
Strategy Safari: A Guided Tour Through the Wilds of Strategic Management by Henry Mintzberg, Joseph Lampel, and Bruce W. Ahlstrand
Published in 1998, Strategy Safari is already considered a classic in its field for its innovative, ahead-of-its-time thinking. There are few strategic management books that encompass the entirety of the history and advancement of the various strategies of the business world, but Mintzberg and his colleagues aim to dispense a remarkable tool for managers and business owners to use. In 10 schools of strategy, this book will help you understand the way that strategic thinking works and how you can implement your own ways of thinking into successful endeavors.
Competing in the Age of AI: Strategy and Leadership When Algorithms and Networks Run the World by Marco Iansiti and Karim R. Lakhani
The business industry is highly dynamic, and successful businesses must be readily equipped to handle any competition that reshapes a market or challenges the algorithm. As such, with the invention of new technologies and advancements in AI comes the need for drastic changes in strategy and leadership. In Competing in the Age of AI, you can become more in tune with how an AI-enabled world impacts your business and consequently strive to rethink operating models. 
Hooked: How to Build Habit-Forming Products by Nir Eyal
Little do most shoppers — and some aspiring business owners — know there is a complex science behind the way consumers interact with products. In Hooked, Nir Eyal sets his readers off with a detailed how-to guide to creating products that customers want to see without relying on all the expensive advertising or messaging. If your business needs a boost in the product engagement area, this book is an essential must-read to help you learn how to "hook" your customers into a cycle of coming back for more.
The Art of Strategy: A Game Theorist's Guide to Success in Business and Life by Avinash K. Dixit and Barry J.J. Nalebuff
The business world may seem incredibly complicated to someone looking in from the outside. Still, in the mind of a game theorist, business strategy isn't all that different from a video game. From anticipating your opponent's move to competing against rivals with more talent and resources than you, The Art of Strategy teaches aspiring entrepreneurs to view their business through the lens of a gamer. Not only does associating business strategy with game components help readers understand otherwise complex concepts on a rather simple level, but it also brings a more lively approach to an otherwise serious topic.
The Strategy Book: How to Think and Act Strategically to Deliver Outstanding Results by Max Mckeown
For those who have read countless business strategy books to no avail, Max Mckeown's The Strategy Book may be the answer that you're looking for. In this book, Mckeown takes readers on a fascinating journey of active performance strategy that is followed by practical guidance and tips. With interesting examples from real-life leaders who used the same strategies to win their rewards, you can find ways to implement many of these team-building, business-scaling methods by returning to this book repeatedly.
The 4-Hour Workweek by Timothy Ferriss
The 9-5 rat race can leave you feeling like there's nothing more to life than endless work. Fortunately, The 4-Hour Workweek is a beacon of light for those suffering from the average all-work and no-play lifestyle as it demonstrates that life can be lived sufficiently with only short work bursts as a Remote Control CEO. In this book, overworked employees or entrepreneurs can access some of the best methods and tricks that Timothy Ferriss applied to achieve his automated cash flow and luxury lifestyle.
Purple Cow: Transform Your Business by Being Remarkable by Seth Godin
This book is a humorous take on the idea that differentiating yourself from the crowd gets your business to new levels. Seth Godin uses a simple approach: in the business world, you're either a purple cow or not. In Purple Cow, readers learn how to make their businesses stand out as something revolutionary by putting "purple cows" into everything they do. Without a doubt, this book is a must-read for people who want to learn how to get their products noticed by a wide range of consumers.
Blitzscaling: The Lightning-Fast Path to Building Massively Valuable Companies by Reid Hoffman and Chris Yeh
If your main goal is to build a business and reap the rewards in a short amount of time, Blitzscaling reveals the secret of going from the bottom to the top quickly and almost effortlessly. However, challenges arise at every stage of a company's life scale, and it can get intimidating when it seems like your company is on the verge of failure. In this book, readers can learn how to navigate each step of the business-building process and gain valuable knowledge about the way companies work to sustain long-term growth at a fast rate.
Strategy Maps: Converting Intangible Assets into Tangible Outcomes by Robert S. Kaplan and David P. Norton
Many business strategy books will go on about methods and techniques without actually showing you how to implement them or use them long-term. As a reader of Strategy Maps, however, Kaplan and Norton serve as your guides as you become introduced to a vast performance measurement system that allows companies to link between intangible assets and value creation. From customer relationships to major operations, this book will teach you how to effectively manage the internal processes of a business and align them in a way that brings you the desired outcome of success.
Zero to One: Notes on Startups, or How to Build the Future by Peter Thiel
A prosperous future always begins with taking action toward your goals and putting in the required effort, but an issue that many aspiring individuals face is that they aren't sure where to begin. Thiel claims that a budding entrepreneur looking to build a startup should be willing to add something new to today's market and make investments for a successful future; once this is achieved, you have laid the critical foundation of a startup business. Zero to One offers meaningful insights into how you can build a business starting from absolutely zero by implementing innovative strategies designed to help you succeed.
The Lean Startup: How Today's Entrepreneurs Use Continuous Innovation to Create Radically Successful Businesses by Eric Ries
A refreshing take on business culture and traditional practices, The Lean Startup is sure to change your perspective on the way businesses function in modern times. This book uses a scientific approach on how to build a startup business and leverage human creativity. Perfect for the beginner business owner, anyone looking to gain an advantage in today's entrepreneurial market should look to Ries' strategies as a framework for their impending success.
Learn How To Scale Your Business With Headway
The path to success isn't always linear, which is why it's helpful to have a set of resources at hand to ensure you're always one step ahead. In fact, markets in the business industry are rapidly changing with each new advancement in technology or procedures, so staying up to date with books on business models and strategies can keep you well-informed and ready to implement new methods. This constitutes a business owner always being open to improvement and growth.
Business owners and entrepreneurs are some of the busiest people in the workforce, which can make it challenging to engage in continuous learning and development. In this case, the Headway app serves as a viable solution for aspiring business people on the go. By providing access to a wide array of bite-size summaries based on some of the industry's leading business plan books, readers can quickly and efficiently improve themselves and their businesses quickly and efficiently.
Thinking about where to begin when it comes to starting a business or bringing your organization to new lengths? Download the Headway app to gain unlimited access to 15-minute book summaries on the top strategy books.
Frequently Asked Questions
Can I build a successful business using the top strategy books?
In short, strategy books can make you more apt to succeed in business. The best business strategy books can provide you with effective tools and methods that will help you anticipate market changes and prepare accordingly. Moreover, you'll learn all about how the biggest corporate organizations maintain their reputation and grow consistently. In this light, strategy books are a great beginner's tool for aspiring business owners to get valuable ideas and insight into market and industry information.
What is the best book on business models?
The best book on business models can vary according to what type of market your business belongs to. For instance, a business owner in the business-to-consumer market may benefit from a book like Hooked by Nir Eyal, as this book presents a model that teaches readers how to build better products for customer growth. On the other hand, Competing in the Age of AI by Marco Iansiti and Karim R. Lakhani may do well for someone in the business-to-business market since the methods detailed in this book illustrate how to maintain leadership in a dynamic market.
Which books will help inspire strategic thinking?
Many books on the market are designed to help you change your way of thinking and implement innovative strategies for your business. However, the best strategic thinking books will prompt you to enhance your perspective on business through various high-scale methods. For instance, some of the books that teach similar principles include The Art of Strategy by Avinash K. Dixit and Barry J.J. Nalebuff and Strategy Safari by Henry Mintzberg, Joseph Lampel, and Bruce W. Ahlstrand.